Thanks turtles

Definitely a labour of love haha.
Need to add in more titans soon to give some variety.
Now, mixture of a teaser and reviews really.
After being impressed by the novan elites heavy armour I placed a bigger order with John at vanguard.
Which ironically only took a single working day between ordering and arrival.
So sweet postage yet again.
Now vanguatd also stock onslaught miniatures too, so expect to see some of their range popping up in this blog.
As my marine army grows the vanguard range is perfect for adding in proxies or just better than original models.
Just wanted to take some time to detail today's supply drop.
So, let's get to it.
Name: sisterhood sentry turrets
Manufacturer: onslaught miniatures
Price: £4.95
Quantity: 5 models
Options: turrets come with twin linked heavy machine guns or laser cannons, so you get 5 spare weapons no matter how you equip them.
The model it's self: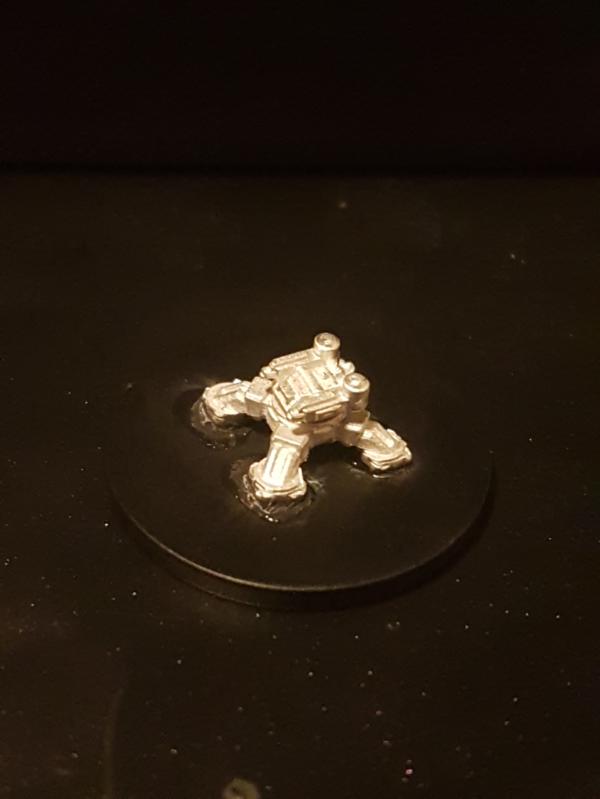 Size wise this thing makes a perfect tarantula.
Bonus points for the extra parts here too as the spare turret top fits perfectly on the plastic rhino chassis, making a nice razorback proxy too.
Clean up was easy, much like vanguatd defeat in detail range the clean up job takes seconds, if any is even needed that is.
All in all, it's a decent kit and the extra parts really are a nice bonus.
Epic weapon options are rare so getting extras is great.
9/10 for the kit but that's mainly due to price.
Vanguard tends to be a lot cheaper on their range as it's working out at 99p per turret, which is rather a small model.
Still great value and beats ebay prices at around £3 each for an ugly model haha.
Next item:
Name: Novan elites anti tank skimmer
Price: £9.50
Quantity: 6
It's essentially a land speeder javelin proxy which it works perfectly for.
The price seems high at first, until you see the size of them.
Just like
FW
's javelin it's a big model compared to basic troops.
Again, clean up is a dream and poses no issues as always.
This thing fits together perfectly.
Simply the skimmer and the stalk as 2 separate parts, 1 drop of glue and job done.
All in all?
Seems expensive at first but the level of detail and size make it hard to knock.
The only drawback is the guns are fairly thin (like all 6mm) So take care as they will bend.
This however is an issue with the scale rather than product.
Solid 10/10 and perfect for all
40k
/30k needs.
Next item again:
Name: Novan elites sniper tank hunter
Price: £12
Quantity: 3
Options: laser cannon and heavy machine gun sponsons both included
The model: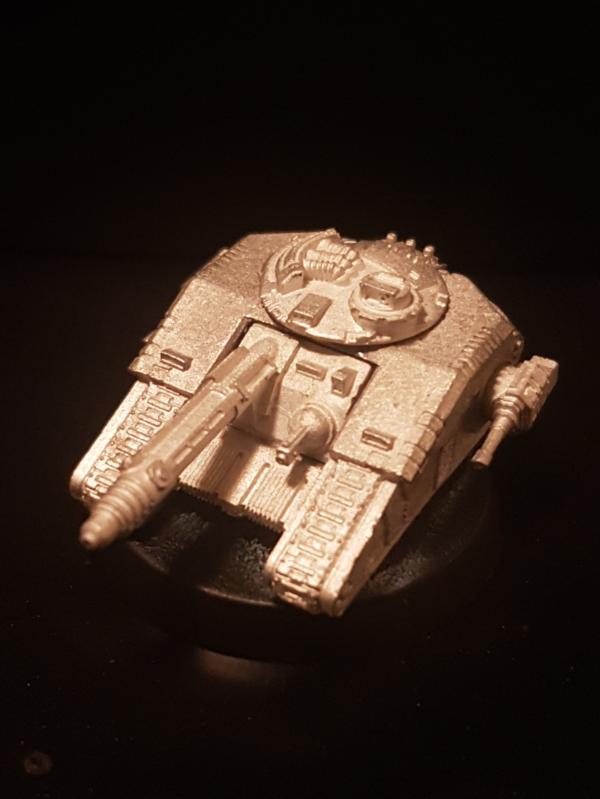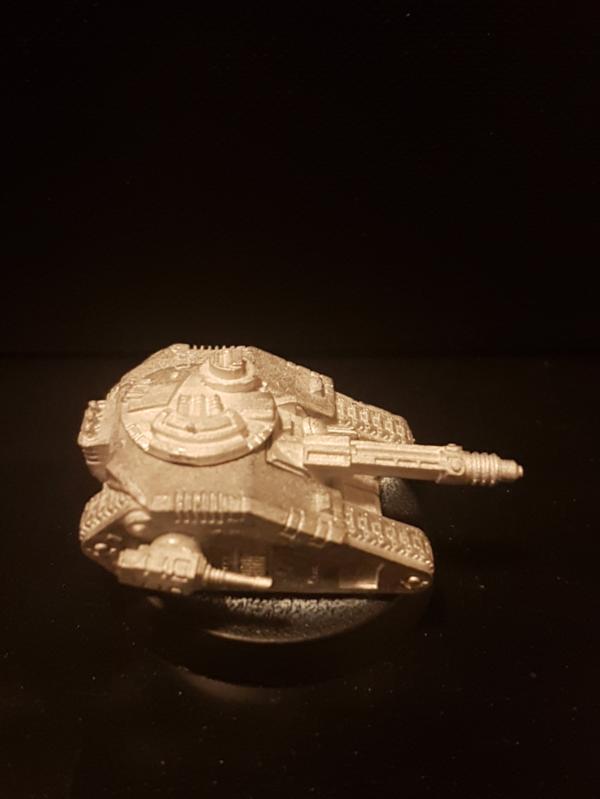 Sicaran venator proxy inbound!
OK, to start with the sponsons are on ball mounts, making them fully posable.
The main gun fits into the chassis perfectly and then the hatch drops straight on.
This thing is fairly damn big too!
Slightly wider and longer than the old land raider but this actually looks beautiful.
Fits together like a dream, clean up takes seconds and only takes that long because the parts are on a metal sprue.
All in all? Solid 10 all day long.
This miniature is beautiful and by far the best venator proxy around.
Now, take a breath as I saved the best for last.
Name: Novan elites stormer siege breaker assault carrier
Price: £16
Quantity: 1
Options: top mounted AA machine guns and tube style launcher included.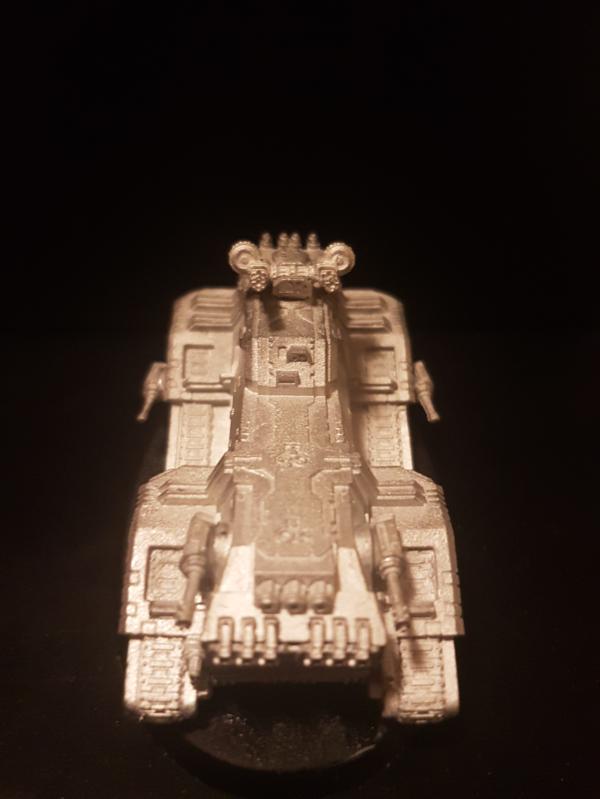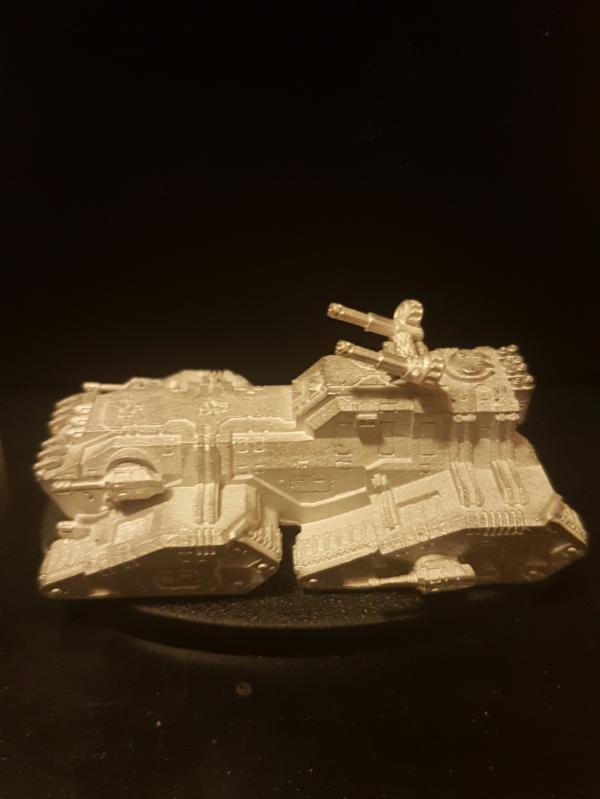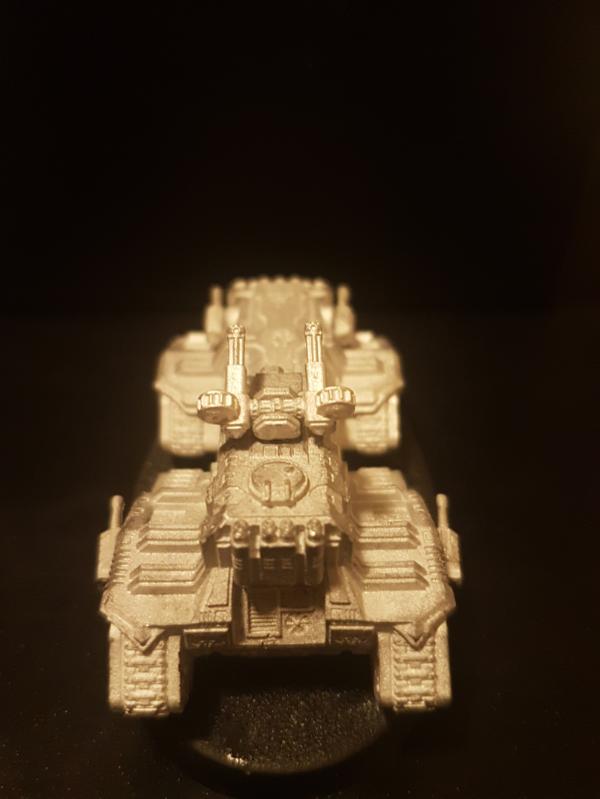 The first mastodon proxy so far.
Now, to begin with I've mounted it on a base, like all of my epic.
This however is an oval
AoS
CAVALRY base, and this thing hangs over it on all sides, so it is huge!
This is a thing of beauty and a dream to assemble.
It's design allows for an openable front ramp with detailed interior (on a 6mm scale model!)
4 sponsons total (2 laser cannon, 2 flamer thrower) and a top mounted AA weapon of your choice.
All while having a heat based weapon built into the nose.
While I can describe my love for this thing in several hundred ways, I won't as I should be painting.
However it poses questions.
1: do you play marines or epic 30k?
2: do you like painting well detailed 6mm models?
3: do you collect epic in general?
If yes to any of these, ask yourself more questions.
Do I own one of these?
If no, then why not?
If yes, why not another one?
Plain and simply, just bloody buy one and smile when it turns up.
You really won't see anything like this on the market currently.
Overall rating?
Somewhere above 10 as it broken the fething scale.
So, there's my supply drop and a few reviews done.
Just going to get back in my corner and painting again? While placing another vanguard order.
And on a final note: buy a stormer! (Mastodon)