And now for the evolution of godardc's painting skills / style through the years !
I have began painting at about 15, and I can tell you, some things better stay hidden haha
However, years after years I began better, copying what I saw on the internet and taking inspiration and learning tutorial and
ofc
, getting experience.
By now I'm really happy with how far I have gotten, so it's time for a rewind !
At first I was very afraid of washing my models, I wasn't sure of how to do it and I was thinking painting the whole mini would destroy all my work.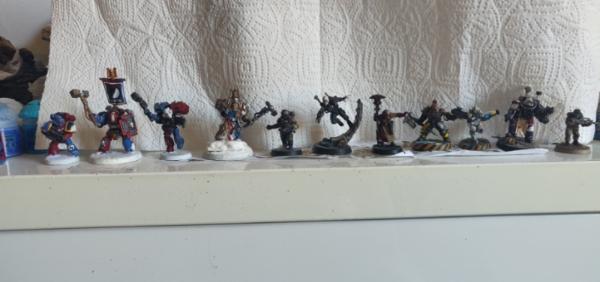 The veterans marines are the first to be fully based, washed and highlighted. But the base and the paintscheme weren't great anyway.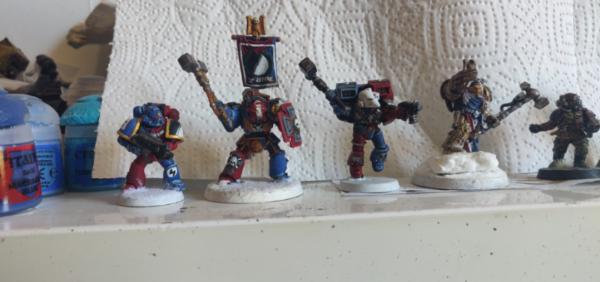 The chapter master is really when everything went up.
After having done the veterans, I knew washes worked and how to do it. I painted two armies for my friends, and got plenty of experience.
However I wasn't happy with my gold at all (you can see it on the terminator) and decided to really learn better technics from painters online.
I'm still happy with him. I think it's my first model with
FW
parts too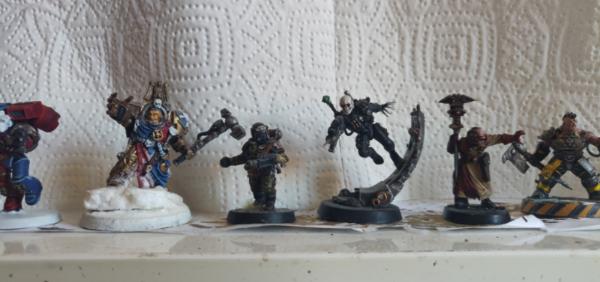 The Imperial Guard was my first "modern army", by that I mean I started it with the knowledge and the will to make it the best I could using all the technics I could, including better bases.
Very happy with them, technics and paint scheme wise.
But the camo and the highlights took ages.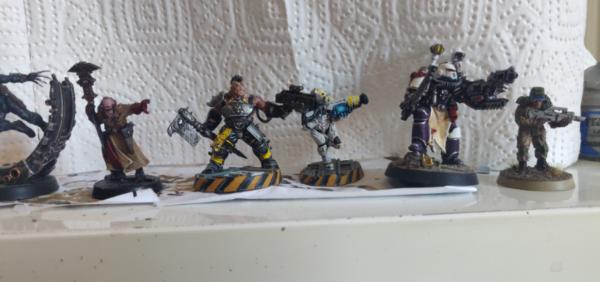 After this army, I felt confident enough to finally paint my assassins and to begin several projects like my Inquisition one: I was wanted to define a style, using only a small selection of paints. I think it was a success. Or Necromunda (first mini using battle damages, but maybe you can't see it).
And finally my
EC
army, using I think it's called glazes and inks to make a metallic purple and finally getting pure white and different technics such as for the glasse bottles of the apothecary.
I came a long way !
A few comparisons of old an newer: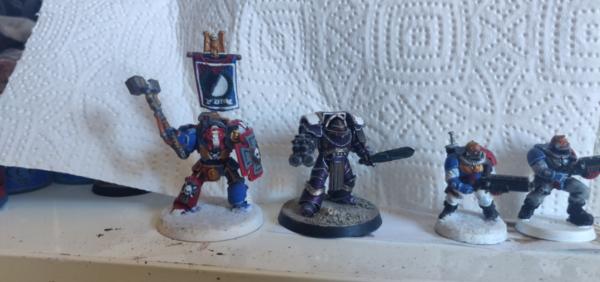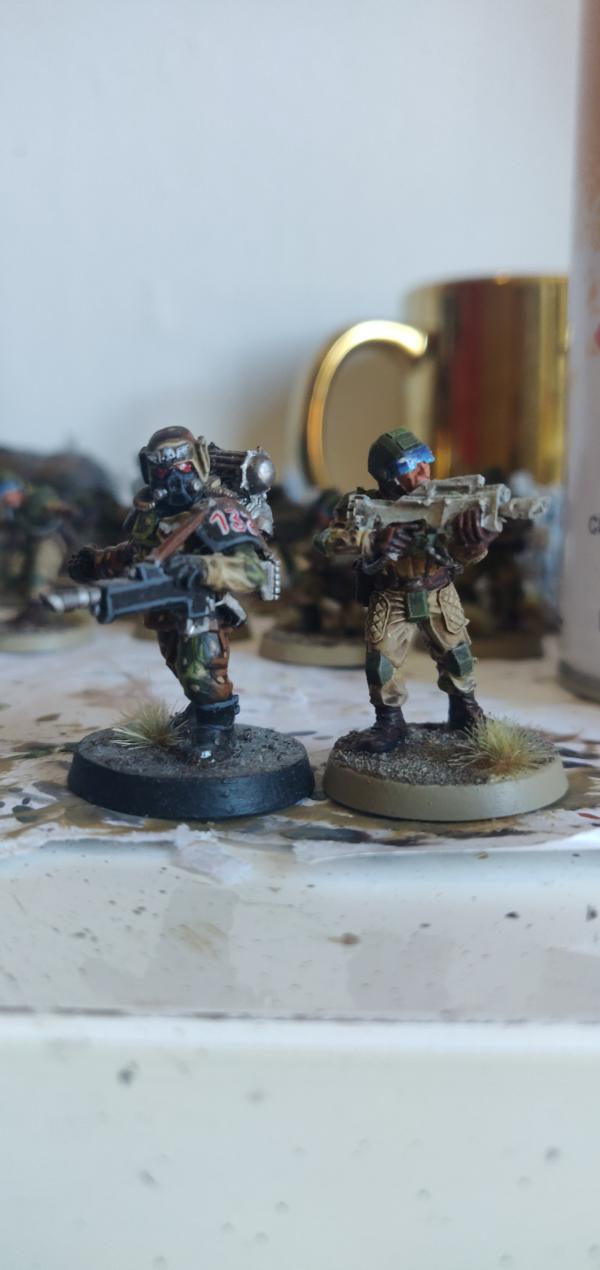 If the two soldiers are I think equal I term of achievement, the Elysian one was painted using drybrush: a HUGE improvement in time for highlighting ! And no dot camo. And the visor or the helmet is really better. I like the neutral base, painted brown instead of black too.
And a few experimentations, one already shown here next to my first
NMM
attempt