I recently started work on a converted Drop Troops army just in time for Forge World to pull the plug on them. Here is what I have painted so far, with a big box of "last chance to buy" stuff still to go.

Twenty infantry and a medicae (organized this way in the picture to use in Horus Heresy as an Imperialis Militia army)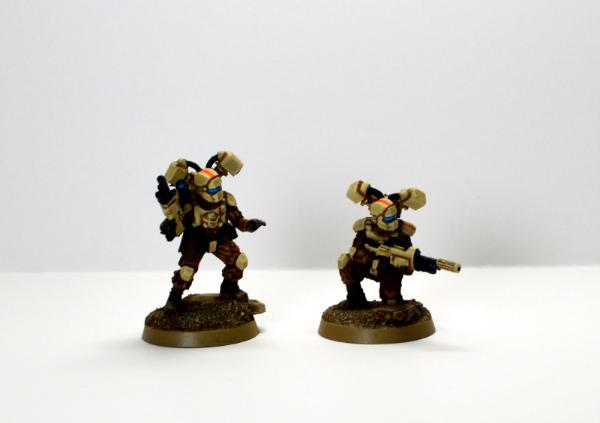 It is tough to do arm/hand conversions on the drop troops because the hands are generally attached to the guns and there are not a lot of extra arms. I'm not sure if this guy is motioning to "get down" or maybe "advance slowly" but I am still happy to have some unique poses in my army.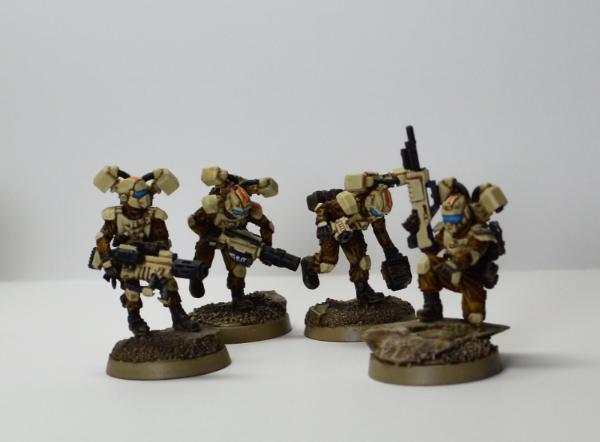 Sergeant and special weapons for use in
40k
squads with the infantry above. Medicae for Horus Heresy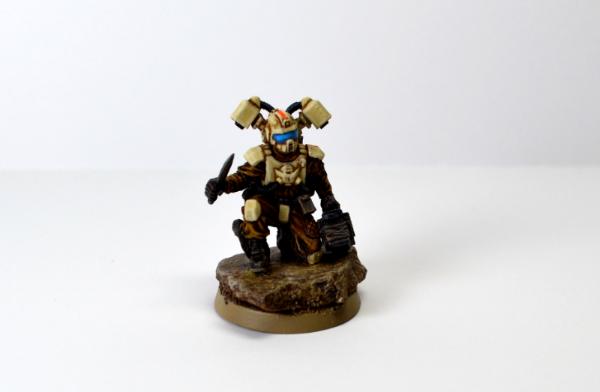 Converted medic. Does he have his knife out to get ready for melee combat, or simply to perform some impromptu field surgery?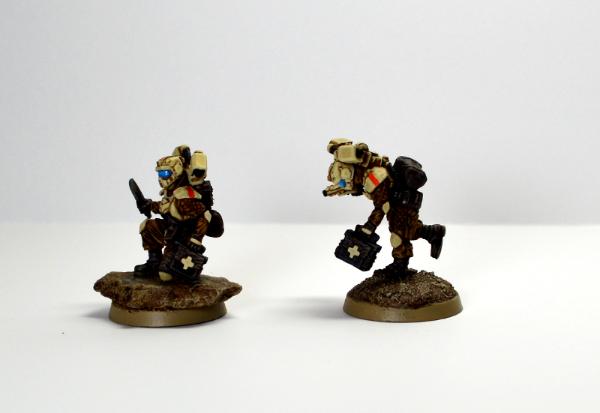 Auxilia medicae for Horus Heresy.
Grenadiers for Horus Heresy or Storm Troopers for
40k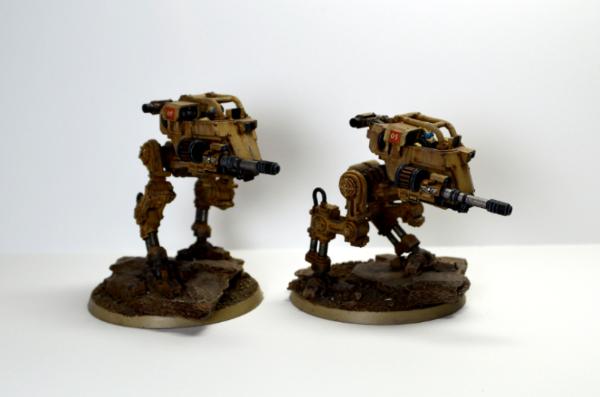 Drop sentinels with magnetized weapons. Autocannons shown here, multi-meltas shown on my blog.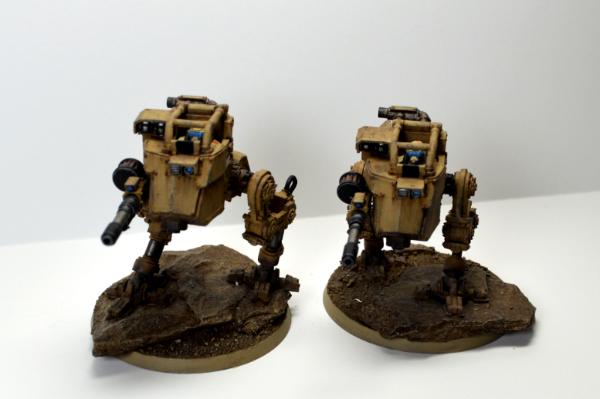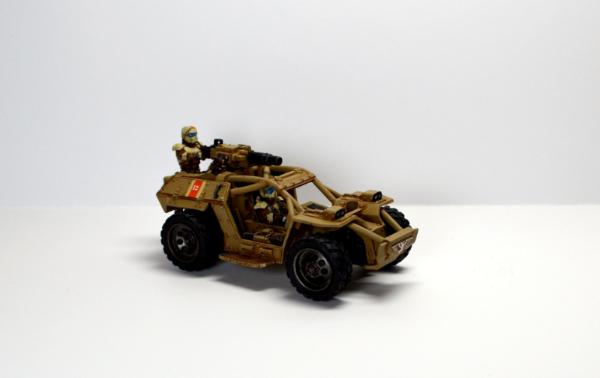 Tauros with grenade launcher. I'll have to use as a "counts-as" attack bike or land speeder in Horus Heresy, I guess.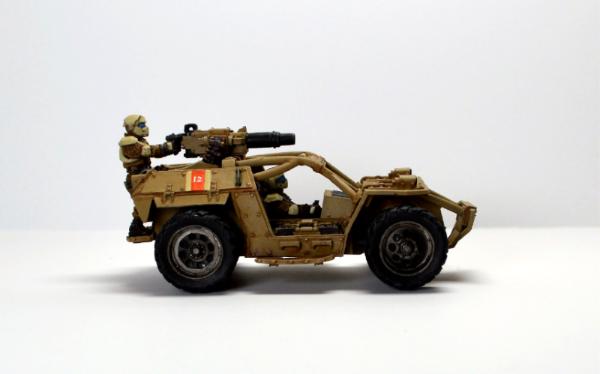 Now that I weathered the sentinels, I need to add some weathering to this clean machine.
That's all for now. Next up will be a force commander and some special weapons. Eventually will come the fliers and more of everything.