The "Era of Tribes"-Thread [+

KS

-Thread]
[Admins, is this OK here or better situated in the board game part?]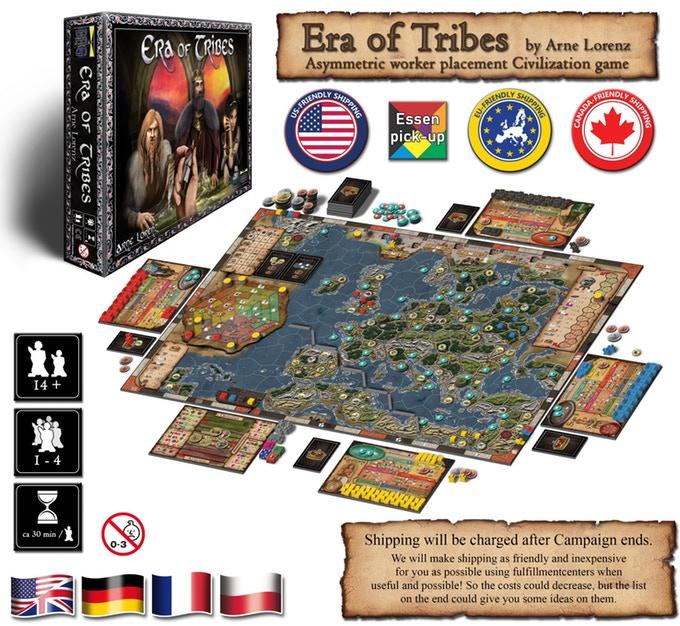 The link to the Kickstarter:
https://www.kickstarter.com/projects/arnelorenz/era-of-tribes/
"Era of Tribes" is an asymmetric worker-placement strategy game in the vein of Civilization for 1-4 players (Age 14+) where your goal is to discover, expand, develop and interact with your fellow
players in Europe from the Neolithic period to the High Middle Ages. You have ten unique tribes to choose from, each with special benefits and drawbacks, different starting conditions, several
ways to end the game, a real civ-feeling and all this within a playtime of around 30 minutes per player.
You develop your tribe by placing leaders on your personal Tribal Action Board where you choose 1 of 7 different actions in each turn. This guarantees quickly executable contextual actions and a short downtime.
You can download the rules here (or from BGG of course):
English:
https://www.dropbox.com/s/bgeus201qjub8bo/Basisregeln1904_eng_small.pdf?

dl

=0
German:
https://www.dropbox.com/s/vqgba47lzbu1ieq/Basisregeln1904_deu_small.pdf?

dl

=0
English and German printed rules are included. We will also have French and Polish rules for download later. We will get them printed if we reach more than 250 backers for each language.
And you can find some more information and discuss it with me here:
https://www.facebook.com/eraoftribes/
A playable version is available for free on Tabletop Simulator:
https://steamcommunity.com/sharedfiles/filedetails/?

id

=1701980551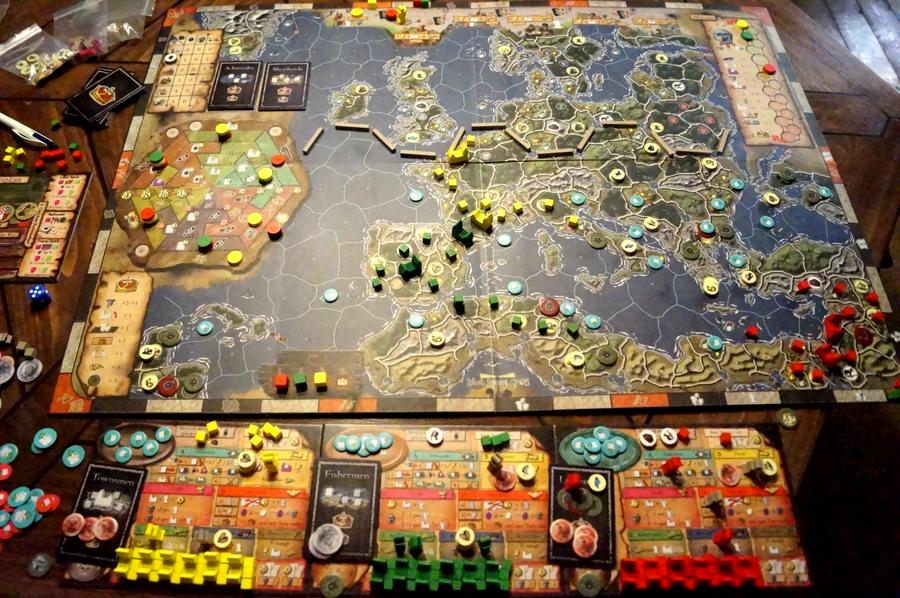 The above pictures give you an quick impression how the game will look like on your table.

Many components await you!

Some of the stretch goals we already unlocked, but there are way more awaiting you!
Of course this is not exactly historical tabletop but it might be of interest for some of you.
So, that´s a short glimpse of what we have to offer. More you will find on the
KS
-page. Feel free to ask us anything you want!