I have an
almost
complete Imperial Fists chapter. I have completed companies from 1 through 8. I have all the standard Marines for the 9th company, but I'm missing about 32 heavy weapons models
to finish the Devastator stands. Last, I'm way off for the 10th Company. I need many Scout stands and they're hard to find, so, I may never get that company finished.
I play with the Epic
40k
3rd ed. rules. For the army as shown, the points value is just over 1900.
At any rate, here's what I have painted, thus far.
Full army shot: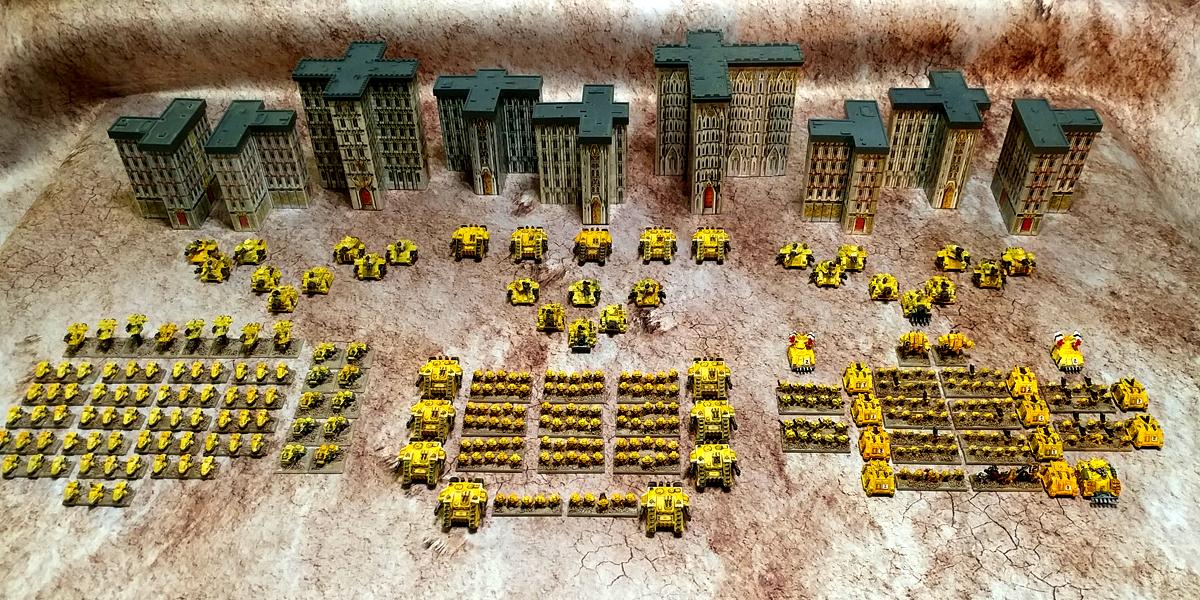 1st Company (Veteran):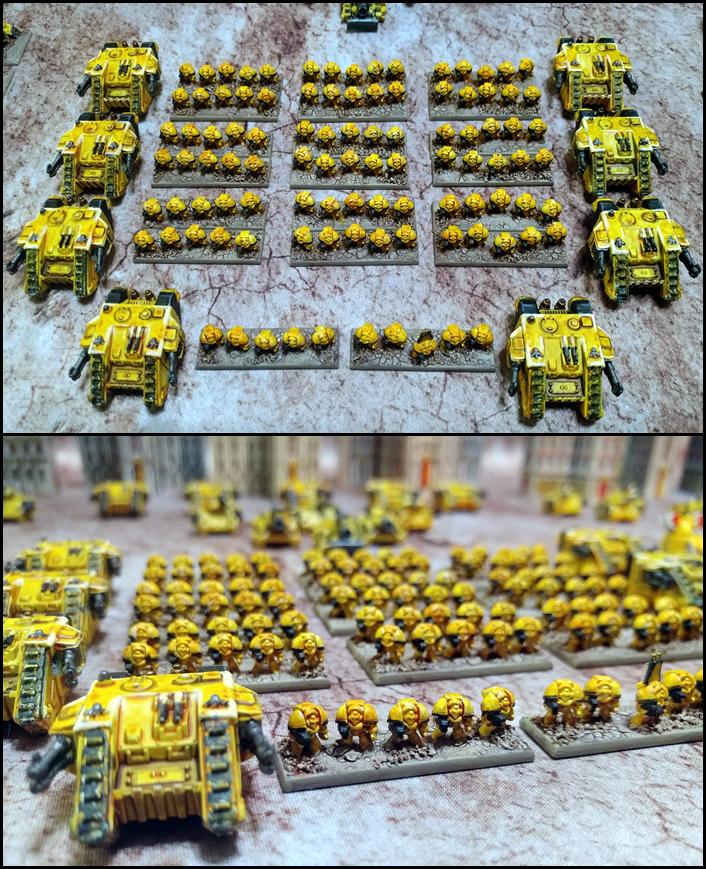 2nd Company (Battle):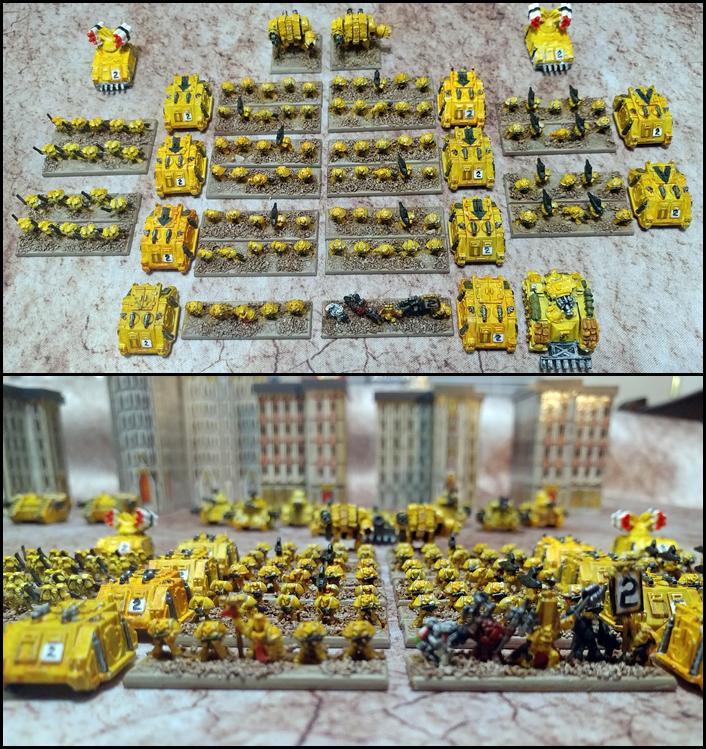 8th Company (Assault - mechanized):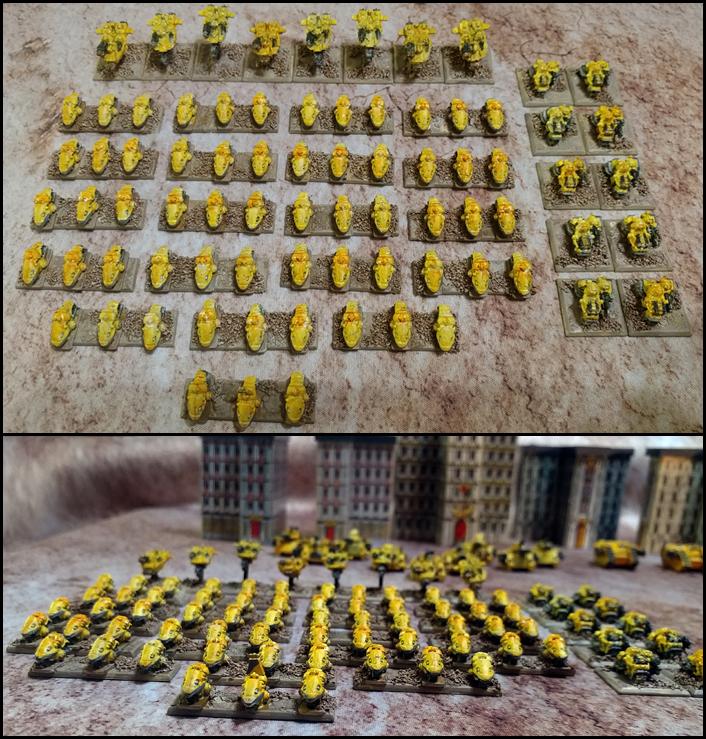 Armored Company: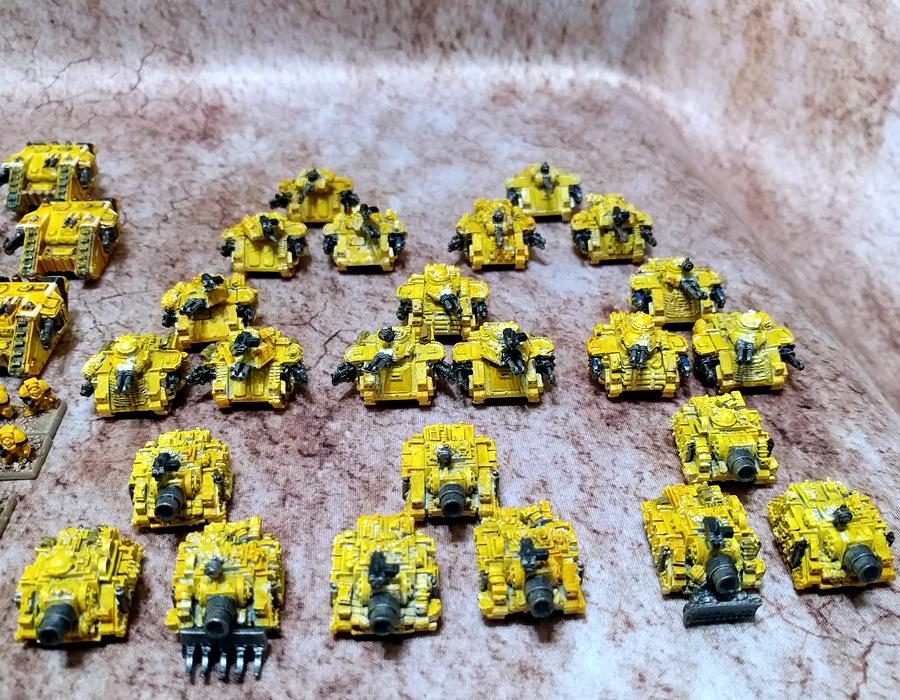 I still have the 3rd, 4th, and 5th Battle companies to paint, as well as the 6th and 7th Tactical Reserve companies.
I also have a buttload of extra Land Raiders, Rhinos, and Whirlwinds that I don't really know what to do with.