Hi. My name's Robey Jenkins and you may remember me from such games as
Horizon Wars
and
Ballmonsters!
.
Zero Dark
takes the same design principles and core mechanics of
Horizon Wars
and applies them to a skimish game. Like
Horizon Wars
,
Zero Dark
is scale and miniatures neutral and can be applied to any setting from ultramodern to a grimdark future or even a galaxy a long time ago and far, far away. It's mostly pitched at the popular 28-32mm scale, but works fine at 15mm and up to 54mm with minor tweaks (converting inches to
cm
, for example, for 15mm)
I've been developing the game for quite some time, but last year I launched a Patreon to help cover the publication costs of professional editing, formatting, art and photography, so
Zero Dark
will be the first fully-finished game published by Precinct Omega Publishing. Here are some beauty shots of photography for the book (not all may appear in the final edition, but they give you an idea of what the game looks like):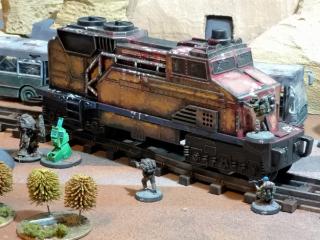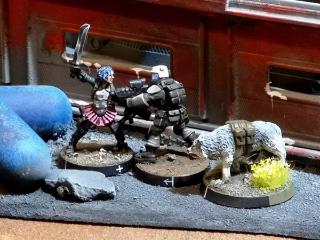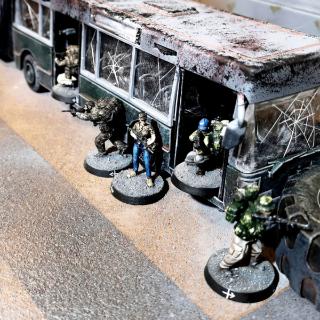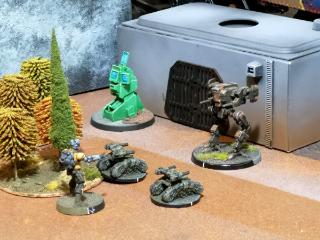 I am currently looking at a publication date of 29th March 2020. This is assuming all of the pre-publication checks and deadlines are hit as planned. Failing that, it will be 30th April 2020. But if you'd like advance access to the rules as well as other supporting material, you can support me on Patreon,
here
.
If you'd like to know more about the mechanics and design, I've been writing
a blog in the Game Design sub-forum
for a while. Or you can watch either of the livestream recordings I did for my patrons, but skip the first ten minutes-ish of each because I'm a complete amateur at this stuff: