A friend of mine has decided to participate on Kickstarter's Zine Quest promp with a game he's been testing for a while: Academia T.I.T.Á.N.
Link to the
KS
preview page
https://www.kickstarter.com/projects/psilan/603298660?ref=2ncreh&token=7f76b916
The game revolves around the idea of a "mecha school" of sorts, with a general structure pretty similar to, for example, Harry Potter's books, in which "school year" is a separate adventure, followed by the final exam, school break and the new year, with new challenges.
The game's been heavily influenced by PbtA and the play structure from Shinobigami, with a healthy dose of Tenra Bansho Zero's Emotion Matrix to spice it up. Being a PbtA-adyacent means each player will choose a playbook (like The Hero's Child, The Spoiled Brat or The Bookworm).
I played on one of the playtest campaigns, and we did have a whole lot of fun, both designing the setting and school (and the main conflict) and following up with the gameplay and the interations between players and the rest of the classes. Our
GM
even made a cute little banner for our "class":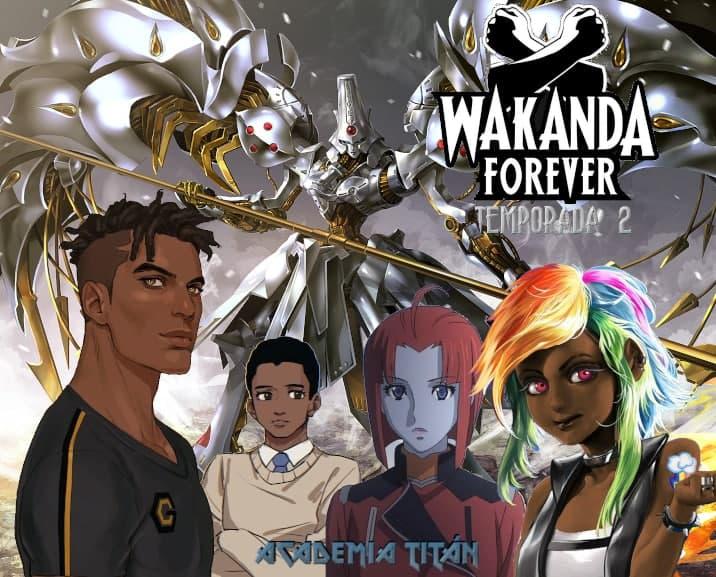 Anyways, Oscar has already released a fast and rough translated version of the game, so you can check it out if you like the idea:
Rough English draft
http://psilan.net/Descargar/968/
Also, this being his first
KS
, he's in sore need of more eyeballs taking a peep at the campaign. If you guys see anything lacking or that needs further detail, please put it here so I can forward it.