Gwyn chan 'r Gwyll wrote:

Very cool projects! Is that titan 6mm scale as well? That train is also MASSIVE.
Thanks! Yes the titan is also around 6-8mm scale as well. I wasn't really sure exactly how big to print it but it is around the size of a Reaver which seemed appropriate to me. The train is only getting bigger as I print more track and carriages for it

I've been working on painting up the titan as it seemed like a good test subject for trying out some paint schemes . I have to say that I have noticed a significant dip in my painting skills as I am incredibly rusty at this point. While my lack of a decent paint selection is partly to blame, I definitely need to challenge myself more.
Regardless, I have started trying out a blue colour scheme on the Punisher Titan and am experimenting with some blue pigment powder that I have had lying around in my paint stash since around 2005!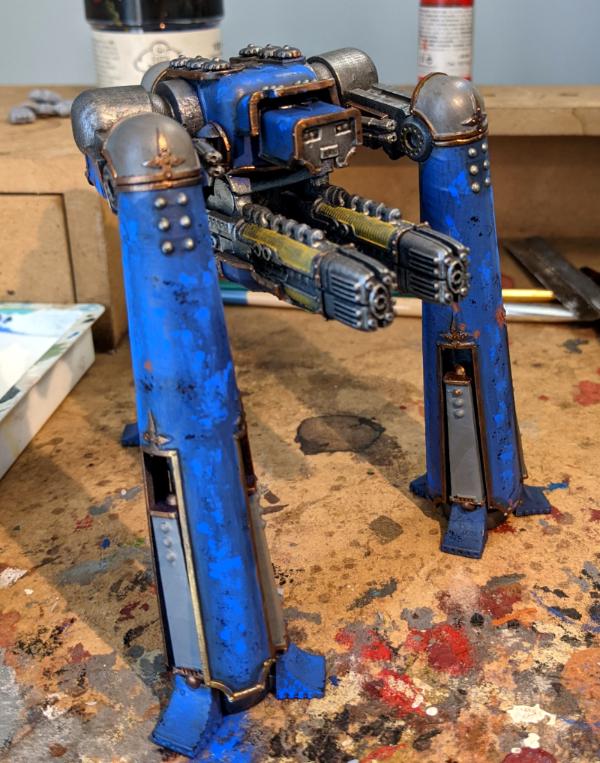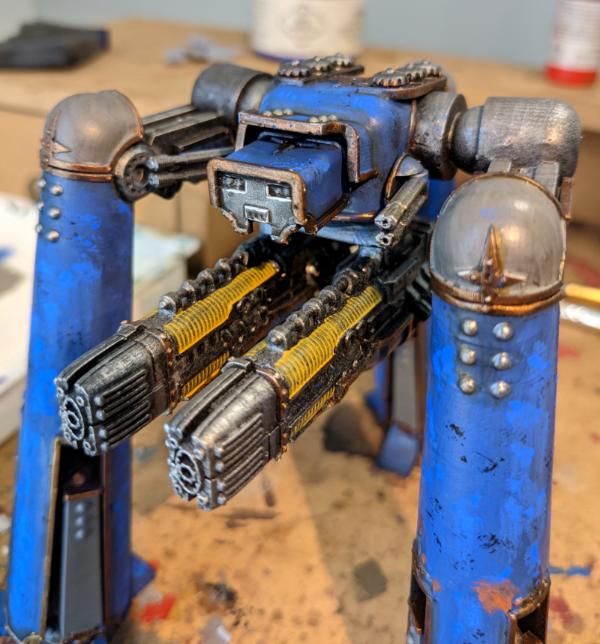 I still have to work on the yellow plasma coils and grey armour panels, not sure if I should try a checkerboard pattern or not, could potentially look very bad on those curved pieces..