| | |
| --- | --- |
| Tyranid Warriors/Primes concepts | Created by lindsay40k |
| Paintjob Rating: Need 3 more votes | Number of Views: 1364 |
| Coolness Rating: Need 3 more votes | Number of Votes: 2 |
This image needs more votes. Please use the vote box on the left to rate this image.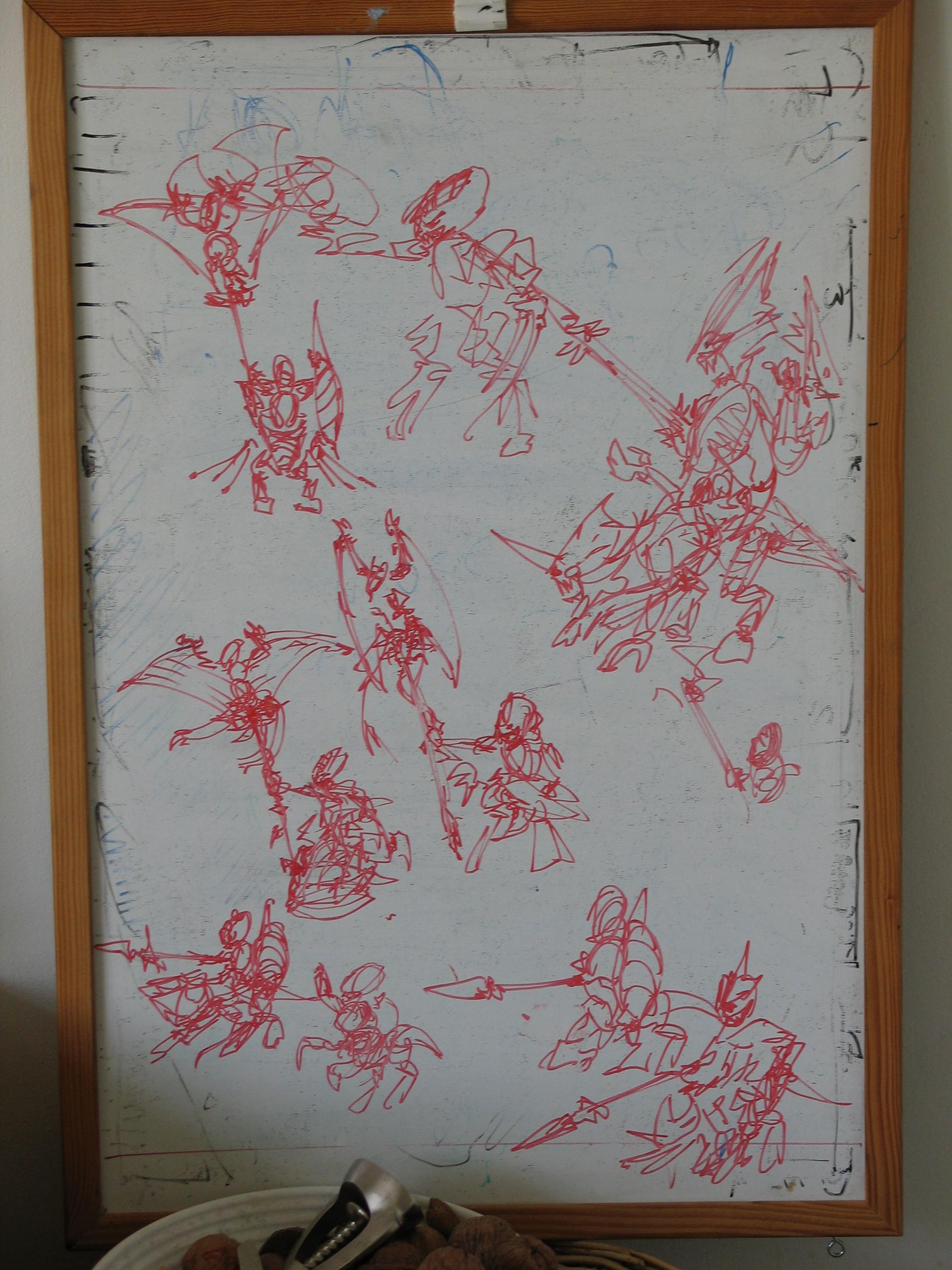 Image Description:
I decided that the Prime accompanying my Swarmlord should have a design that suggests a herald carrying a war banner. I didn't want it to actually have such an unfunctional symbiote, so I decided that one of my bonepikes with a Gargoyle variant perched on top with Lashwhip arms would fit the aesthetic I want plus by WYSIWYG. But it's not in my nature to stop there. A few more scribbles later - including a Skyslasher Falconer I'll return to - and I find myself exploring Cataphract designs for 'free radical' Primes that skip from unit to unit and have some sort of 'Caesar in his red cape' aesthetic; a quadrupedal Warrior with Lashwhips, with a symbiotic rider carrying a pike and shield, and some rank and file equivalents with a one-armed Devourer replacing the shield. Gizza job, GW :D

Comments:
No comments have been added yet. Be the first! People love to hear what others think about their projects so please let them know.

You must be logged in to post comments.