| | |
| --- | --- |
| Dok Ulkskab | Created by lindsay40k |
| Paintjob Rating: Need 4 more votes | Number of Views: 1001 |
| Coolness Rating: Need 4 more votes | Number of Votes: 1 |
This image needs more votes. Please use the vote box on the left to rate this image.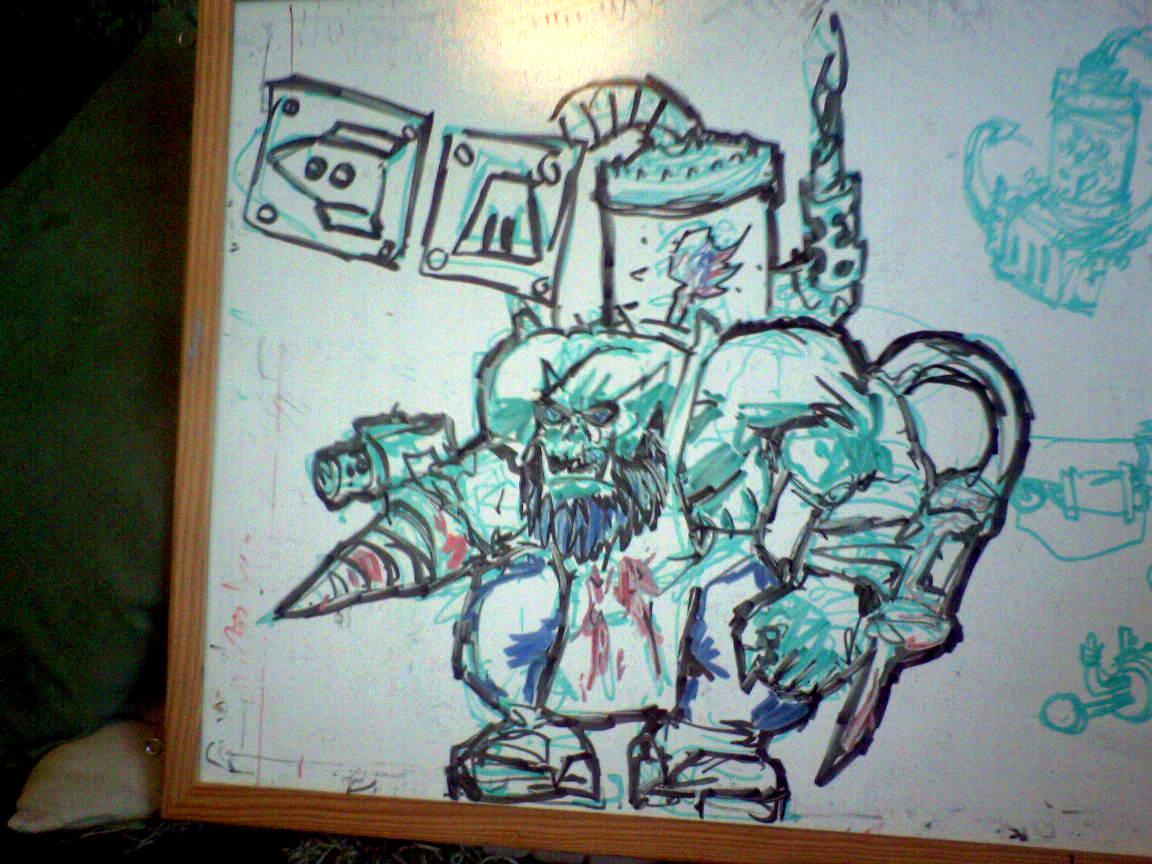 Image Description:
Dev sketch of a charachter who'll use Mad Dok Grotsnik's rules. Ulkskab is considered highly untrustworthy, even by Mad Dok standards. His diagnosis of most injuries and illnesses is 'not enough Grod', a situation easily remedied by a big Urty Syringe hooked up to a tank of amniotic fluid full of the extracted phage cells of Genesteelas, and a compressor unit. Where a patient's armour, equipment or arms raised in the defensive position make it difficult to inject their abdominal cavity with embryonic Tyranids, a heavy mining drill helps him cut through all such obstacles. A built-in Slugga also assists in convincing those with second thoughts to stay put and take da medicine, after a good salvo in their retreating back. A true practitioner of the hippocratic oath, Ulkskab frequently takes to the field and administers his unique treatment to friend and foe alike. His presence in a mob of Orks ensures that those who might think they are seriously injured by a missing arm or lower body will insist that they are fine and fight on, and the mob as a whole rushes into combat with gusto to ensure that Ulkskab's attention is directed towards as many injured or crippled enemies as possible.

Comments:
No comments have been added yet. Be the first! People love to hear what others think about their projects so please let them know.

You must be logged in to post comments.