| | |
| --- | --- |
| World Eaters Dreadnought Kor-Tharr Detail | Created by VyRa |
| Paintjob Rating: Need 5 more votes | Number of Views: 153 |
| Coolness Rating: Need 5 more votes | Number of Votes: 0 |
This image needs more votes. Please use the vote box on the left to rate this image.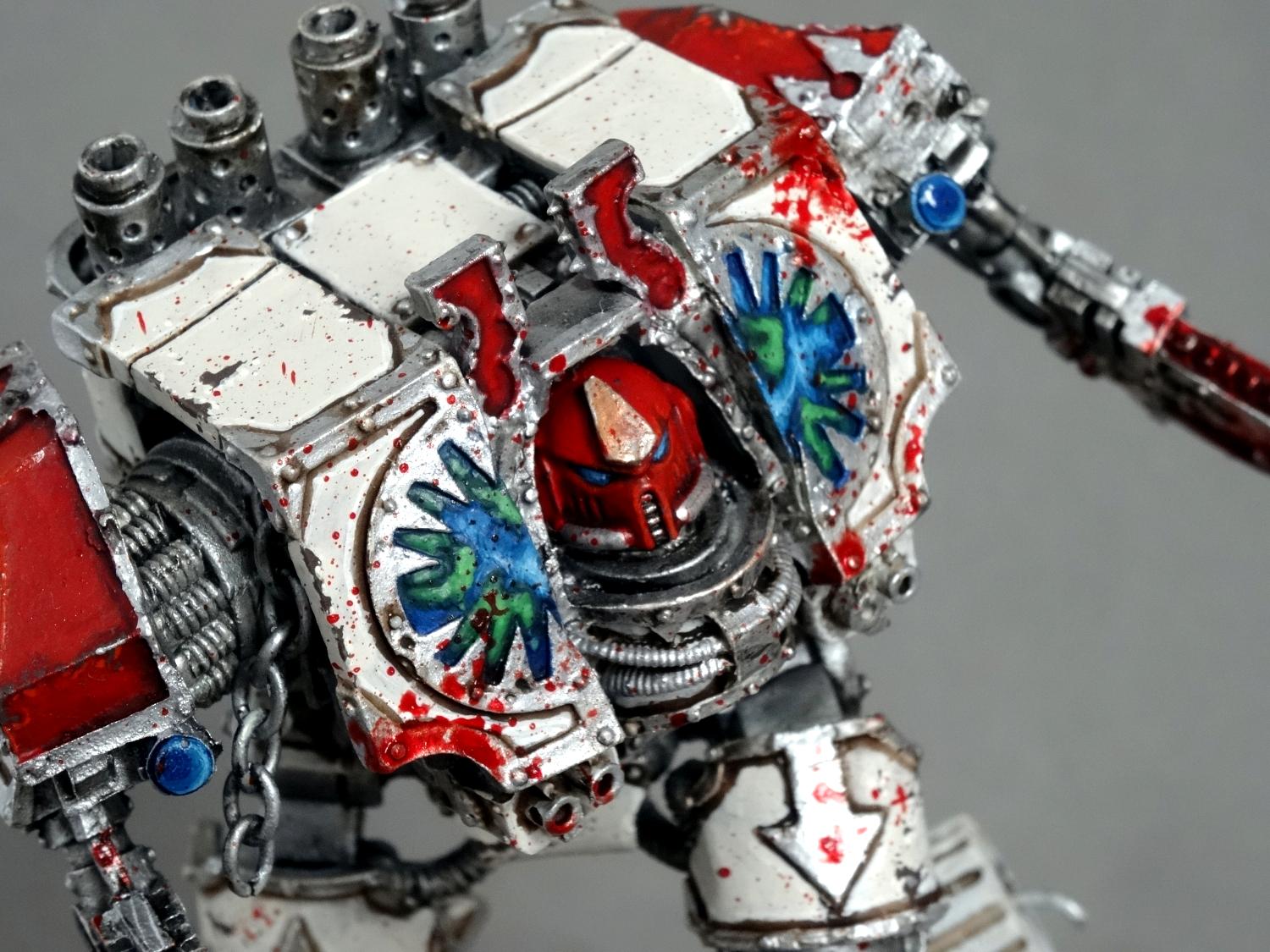 Image Description:
Cagemaster Kor-Tharr was almost a noble warrior, for world eaters standards, of course. Known for having a high respect of martial prowess and his opponents sense of duty and honor, his fighting skills earned him a fearful reputation in the cages, where there was no other honor to be found than bloodshed. His abilities would eventually be his undoing, as he was drafted into the ranks of the Red Butchers and condemned to a shunned fate among his peers. In the end, he was broken by a siege mortar and found too useful to be wasted. He has done his duty to his battle brothers ever since, but it is whispered among the tech-servs, that he relishes the periods of incarceration between battle even more that the bloodshed of war itself, redrawing deep within himself using ancient techniques of mediation and mind-mastery. To this day, he has refused to openly accept the mark of Khorne unto his armored form - but the Blood God cares little for such indulgences... as long as the blood is flowing.

Comments:
No comments have been added yet. Be the first! People love to hear what others think about their projects so please let them know.

You must be logged in to post comments.

Image Details:
Resolution:
1500x1125
Uploaded:
2018-10-07 11:46:20