Full Army Photo
Army List
Looking at a competative 2000 point army, I'd run something like:
Daemon Prince, Mark of Slaanesh, Wings, Lash
Daemon Prince, Mark of Slaanesh, Wings, Lash
Terminators: Icon of Slaanesh, 4x Pair of Lightning Claw, Champion w/ 1 Heavy Flamer/Chainfist
5 Noise Marines w/ Blastmaster
5 Noise Marines w/ Blastmaster, Rhino
10 Noise Marines w/ 10 Sonic Blasters, Icon, Rhino
9 Noise Marines w/ 9 Sonic Blasters, Champion w/ Powerfist, Sonic Blaster, Icon, Rhino
2 Obliterators
2 Obliterators
Chaos Land Raider
There are some other options (seen in pictures below) for more "fun" games as well, including models from my Slaanesh Daemon Army.
Unit Photos
Headquarters
The Twins: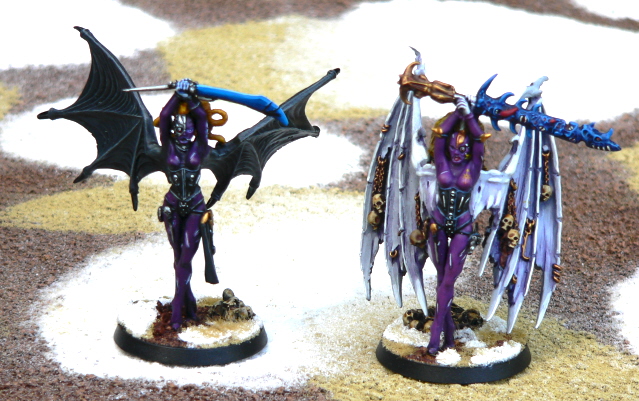 A "Greater Daemon"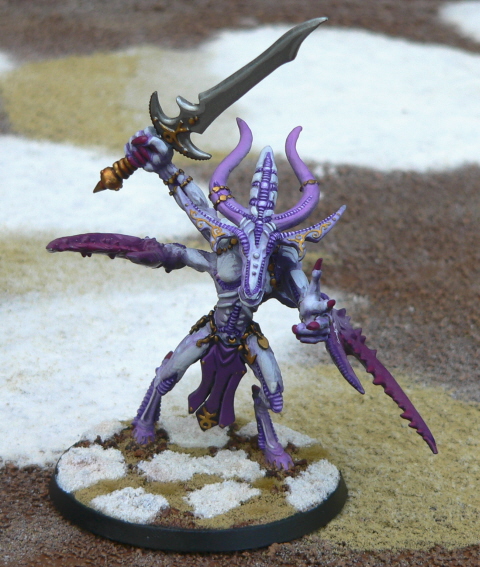 Troops
Noise Marines: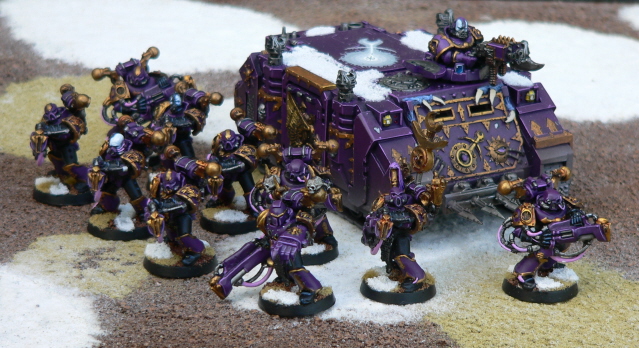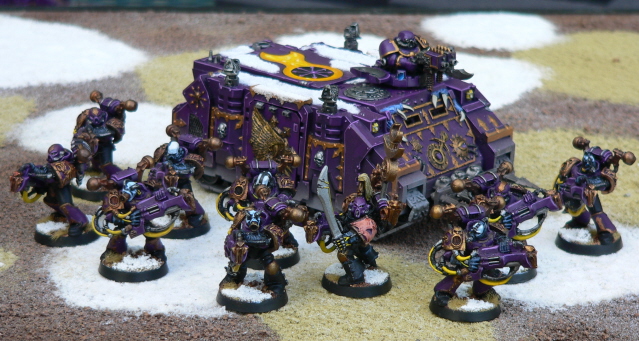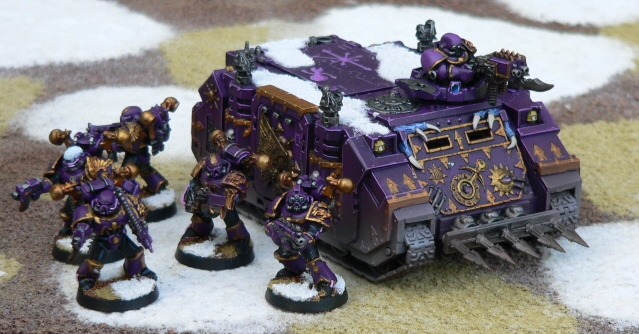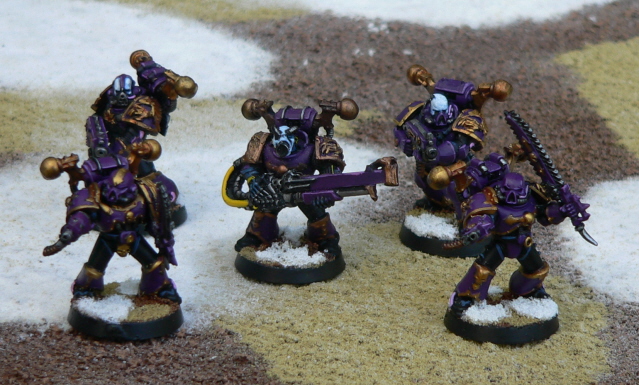 Some Thousand Sons joined up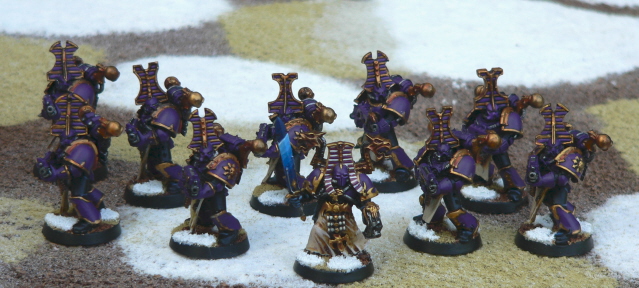 "Lesser Daemons"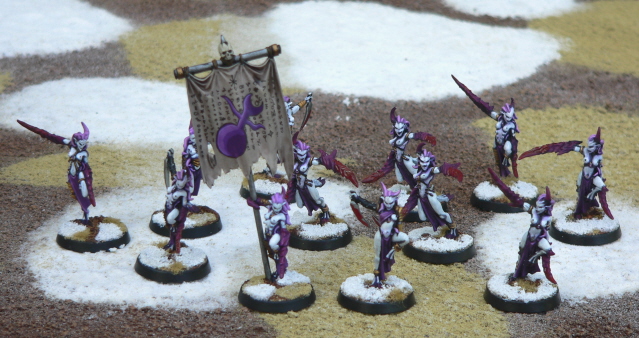 Elites
Terminators: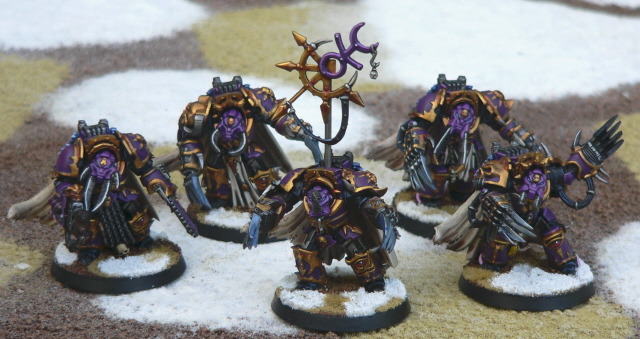 Dreadnought: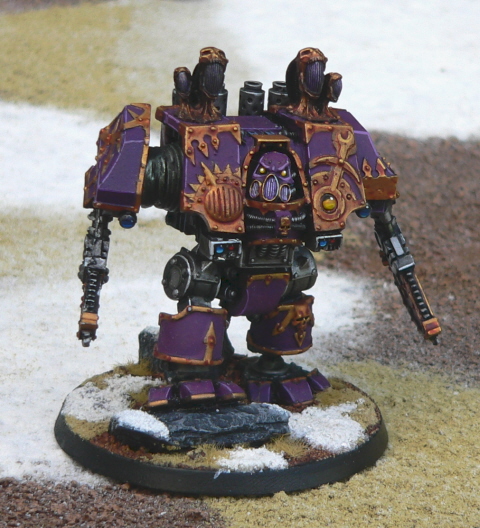 Fast Attack
Bikers: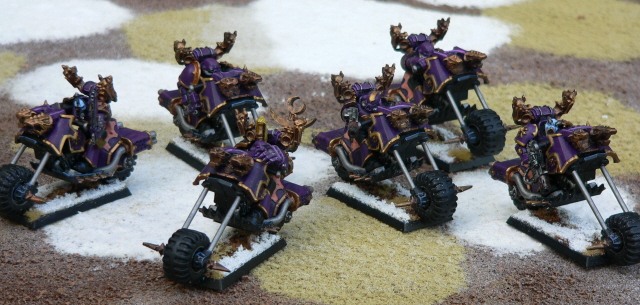 Heavy Support
Obliterators: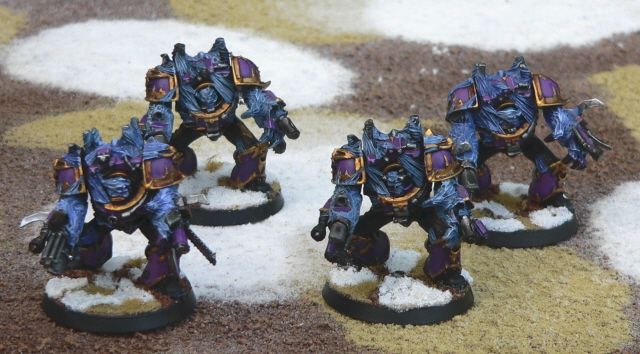 Land Raider: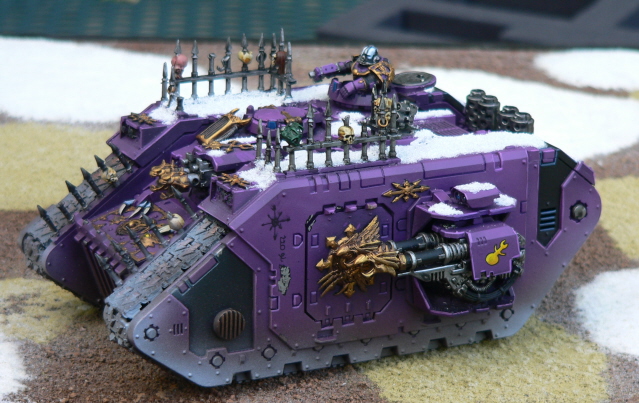 Why I Started This Army
In 2006, my teammates and I took an Emperor's Children army to the Adepticon team tournament. One of my teammates bought most of the models, but I painted the army, and kept a small Emperor's Children force for myself. When the new Chaos codex came out, I found a lot of my models no longer had a place in the army. Rather than just shelve it, I made a few purchases to bring it in-line with what seemed to work in the new codex.