Greetings fellow Dakkaites!
Been wanting some XV15s for a while, but dont really want to buy them individually so I decided to convert some. I looked at some other conversions but wasnt completely sold on them; wasn't a big fan of the proportions. So, I decided to do them myself.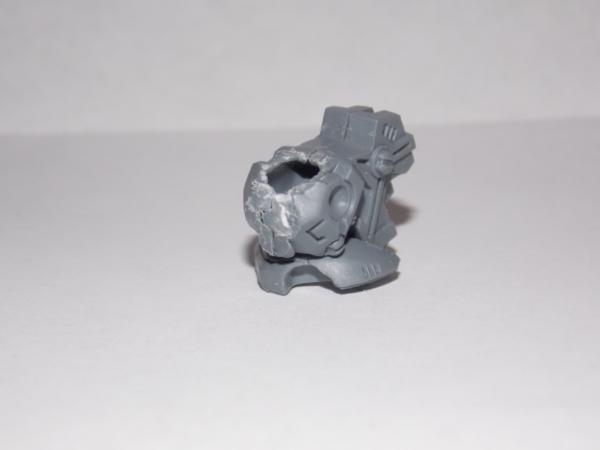 I started out by cutting the head from the torso. I just followed right under the helmet (it sucked) and ended up with this.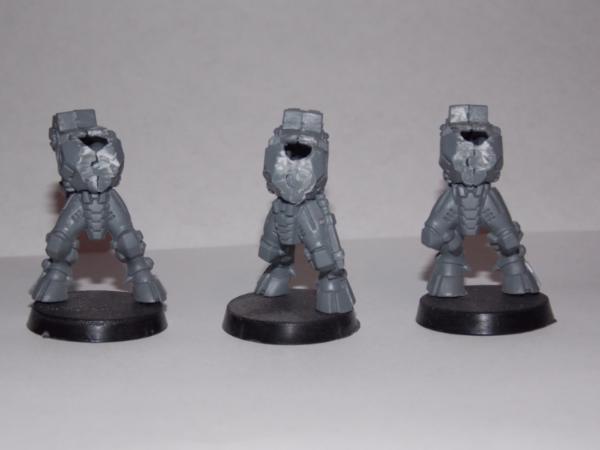 Assembled the rest of the torso.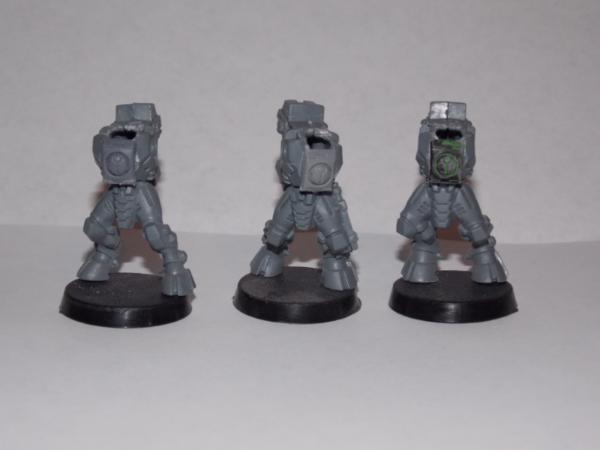 Got this idea from the Miniwargaming.com tutorial. Trimmed down a Firewarrior shoulder pad to bulk out the torso and cover the ugly spot in the front from cutting.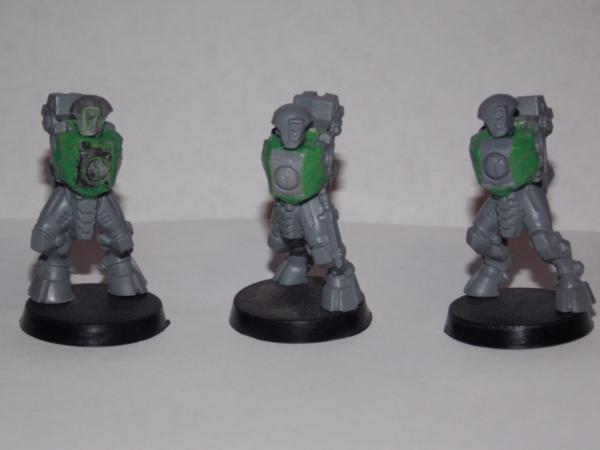 Filled in the gaps with greenstuff (dont critique my greenstuff skills, I know I suck at it

). They're a little bulky, but I think its cool. They have a 3+ save, and this makes up for not having the huge helmet.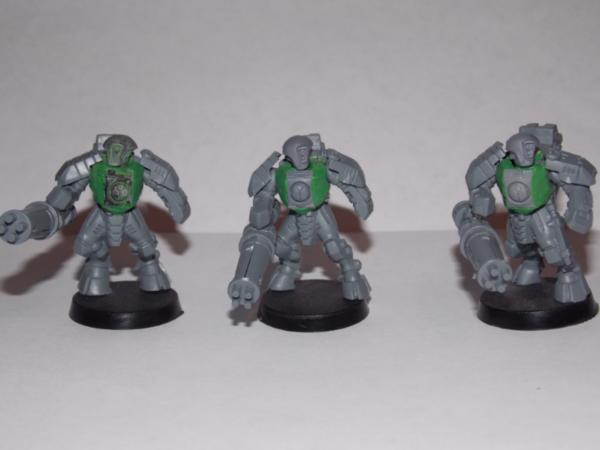 Finished. Still have to go back and get mould lines and do some filling and filing. But I dont think it's too shabby for one night.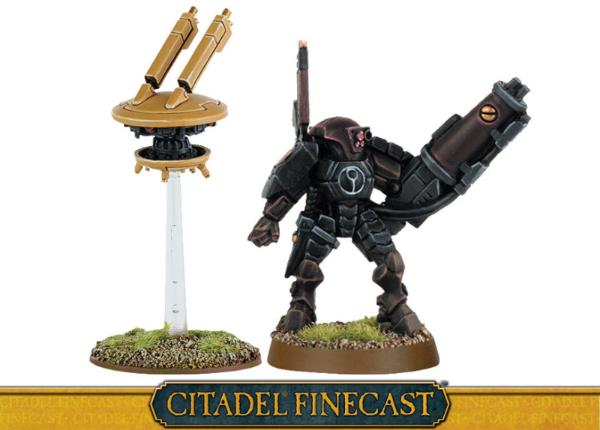 Standard one for reference.
Thanks for looking! Comments are welcome!