What is Dakka?
DakkaDakka is a large, independent wargaming community that features discussion, tutorials and images for many games. If you are new to the world of wargaming then learn about it in our introductory article: What is Wargaming?















More About Dakka
DakkaDakka - Warhammer, 40k, Warmachine and Flames of War Community.
DakkaDakka is a large, independent wargaming community that features discussion, tutorials and images for many games.
Warhammer 40,000
Our warhammer 40k forums are among our most popular. They have been operating the longest and contain discussion about every facet of warhammer 40k from tactics and army lists to background and upcoming releases.
Warhammer Fantasy
The Warhammer Fantasy Battle Forums are consistently increasing in popularity and are almost on a par with our 40k forums covering the same large range of content with advice from some of the best tacticians the world has to offer.
Warmachine and Hordes
Dakka now has one of the largest Warmachine and Hordes forums on the web, and has a huge range of Warmachine Pictures in our gallery.
Flames of War
Flames of War and other historical games are growing in popularity here on dakka and we invite anyone to join in and discuss them in detail. As flames of war grows more popular, Dakka's coverage will only increase. Be sure to check out the Flames of War gallery to see some inspiring stuff.
Dakka Features
Dakka is a big site with a lot to explore. Here we highlight some of our more interesting features:
Wargaming Gallery
The dakka gallery is one of the largest wargaming galleries in the world and has a huge range of tagged miniatures from many game systems. From flames of war to babylon 5, and of course 40k. You can vote on images (like using hot-or-not), and use our advanced gallery search engine to find exactly what you are looking for, be it space marines, orks, cryx or Dark Elves!
Forums
The dakka forums are growing faster and faster and are the bread and butter of the website. They still maintain quality and a fair level of freedom compared to many other forums. Our most popular forum is News and Rumours, but Dakka Discussions and 40k army lists are very popular too. There are some important rules to consider (no spam, no swearing, no piracy) but everybody gets on well enough thanks to our great moderation team.
Articles
The dakka wargaming articles are run on a wiki (like wikipedia). We have a huge range of wargaming articles covering everything from tactica to modeling and painting and even some great funny stuff. If you are bored and want to have the equivalent of dozens of magazines to read then head over to the main articles page and start clicking around. Because it is a wiki, anybody can hop in and click the 'edit' tab at the top of the page, so if you have anything to add or just see some typos or bad grammar then you can help make it better for everyone.
Army Profiles
Dakka's army profiles are a throwback to the very earliest version of dakka from the late 1990s, where various armies were highlighted in detail. Our army profiles section now contains many armies from different game systems with in depth photographs, army lists and explanations of their signifigance from their owners.
DCMs
Help keep Dakkadakka.com running by becoming a DCM (Dakka Contributing Member) and enjoy a ton of perks for doing a good deed! For a small donation of only $25 a year you gain the following benefits:
Surf with ease! Get an ad-free site.
Be a celebrity! Get a 'DCM' marker in the forum listings and under your username.
Name yourself! Create your own custom title in the forums.
Expand your conversation! Post and chat in a private DCM forum.
Dakka Blog
Posted: 2018-01-23 17:59:07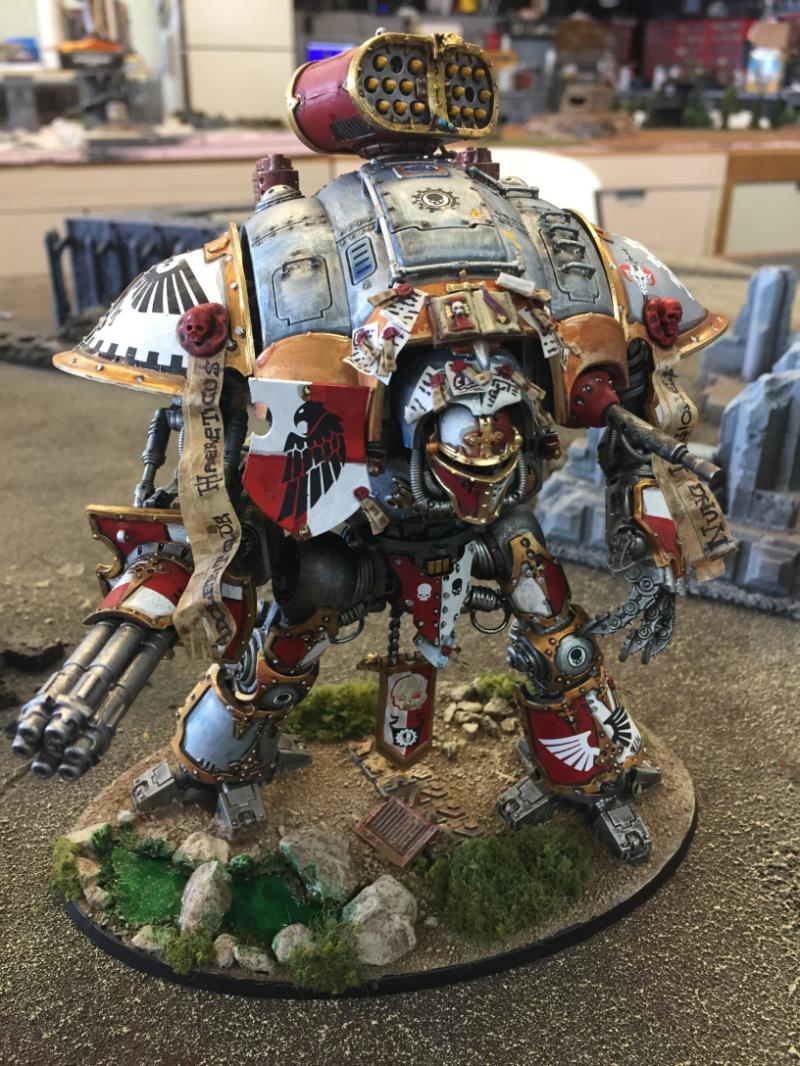 By Mattdamnit


Posted: 2018-01-23 16:59:07

Forum post by Jaxler, 74 responses at time of this post.

As of right now, I think codex releases have actually made balance worse. Guard dropped the ball and essentially feels like a black hole in the meta that warps the space around it. Either you can handle guard and your competitive, or you can't. There are fewer armies that I'd consider a 'contender' in this edition than there were at the end of 7th.

7th edition viable competitive armies:
Gene stealers, Eldar, Yinarri, necrons , 1k sons, space wolves, Dark angles, Space marines, Ad-mech soup, Knights,Tau, demons, renegade knights, renegades

8th edition
Eldar, Guard, Tyranids, Demons, CSM, space marines, admech

While I feel like the gap between the worst armies and the best armies has closed a little, I'm not sure if there are anywhere near as many 'best armies'. This is mixed with the fact that elite armies are straight out garbage right now because anything that's an infantry unit with more than 12 points per model is trash. Games in 7th also were far less often decided by who got first turn, or decided by turn 2. I don't know how I feel about this edition anymore.


Posted: 2018-01-23 14:59:07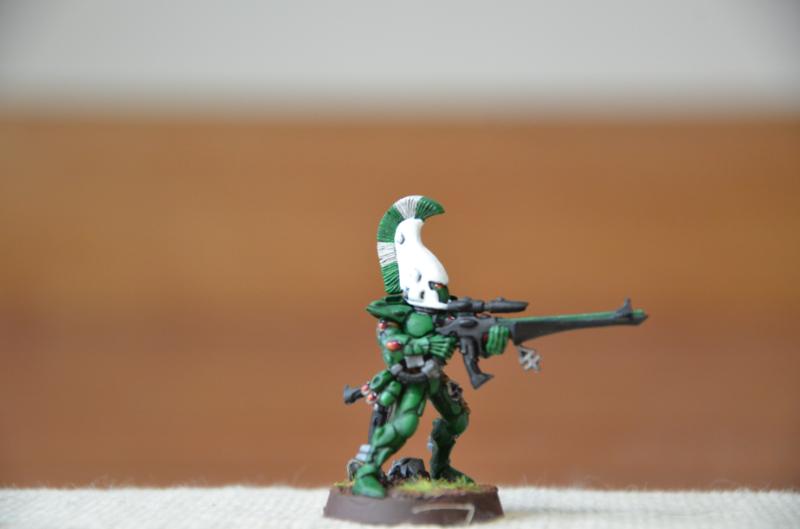 Taken with a NIKON CORPORATION NIKON D7000
By Swordwind


Posted: 2018-01-23 13:59:07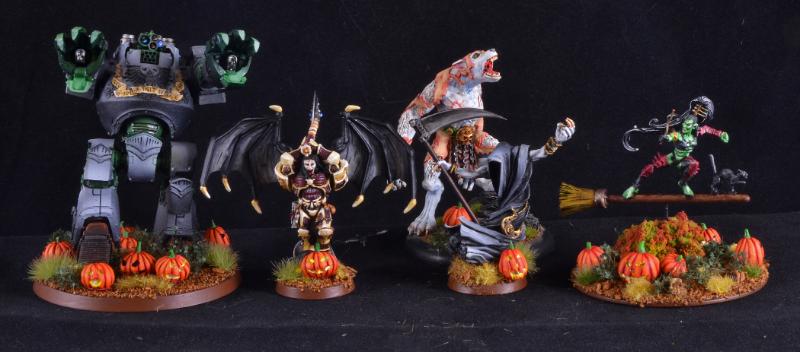 By Gitsplitta


Posted: 2018-01-23 12:59:07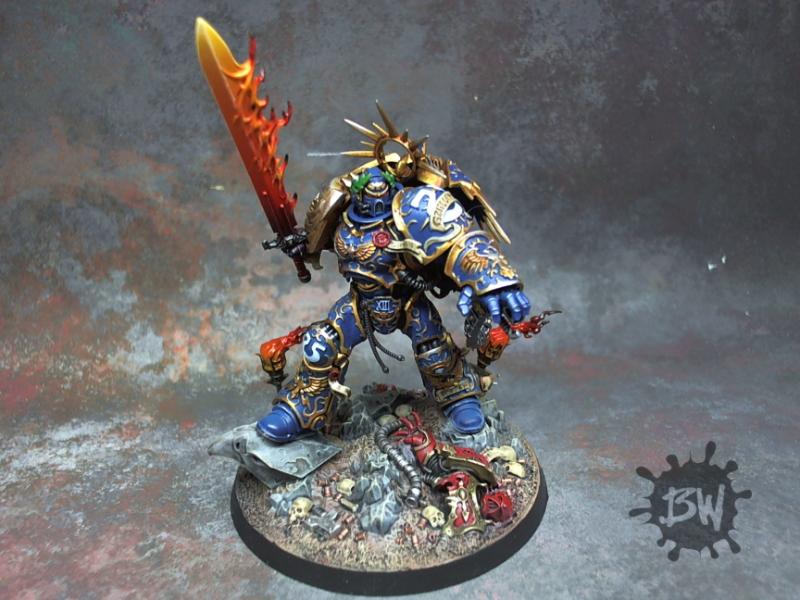 By KeX


Posted: 2018-01-23 11:59:07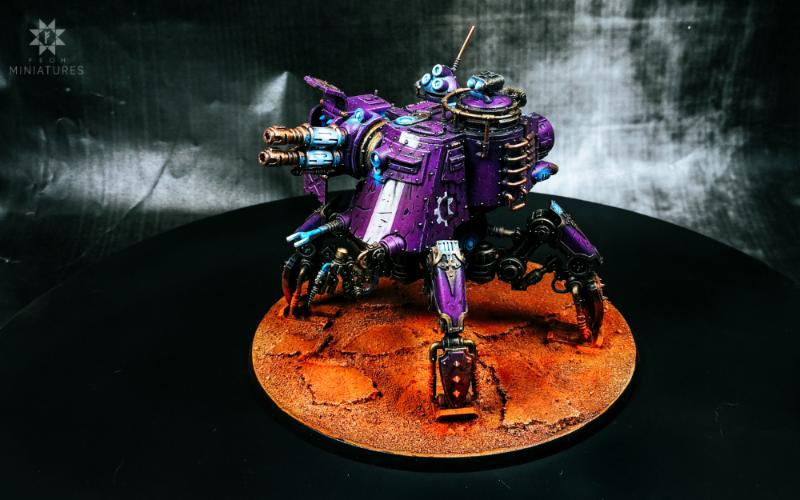 Unknown creator


Posted: 2018-01-23 10:59:07

Forum post by BaselessSavage, 67 responses at time of this post.

I?m coming back to 40k after several years away. I played Tau (I know) and I?m thinking of switching to IG or Space Marines, but everything is so expensive now! What happened to Games Workshop. Yea it was always bad but not it felt like it used to be a little better. I honestly don?t think I?ll end up buying models now, unless I go recast but that seems like a bad move since
1. Some people are automatically against recasting even in the face of blatant inflation
2. It seems like all the recasters have vanished

What is a player to do?


Posted: 2018-01-23 09:59:07

Posted: 2018-01-23 08:59:07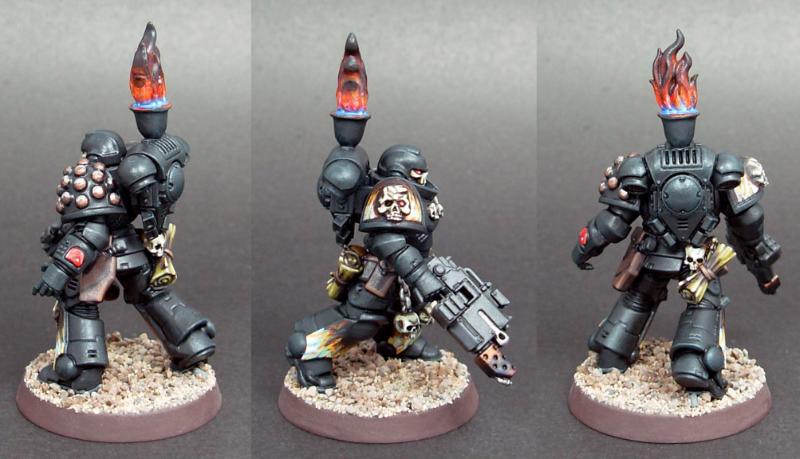 By youwashock


Posted: 2018-01-23 07:59:07

Forum post by Selym, 174 responses at time of this post.

After a disastrous game last summer, I've been keeping my head out of 40k to concentrate on being at uni, so, as one might imagine, I have no idea where we're at with 40k. 8E's out, Guilliman is back to Mary Sue menace the foes of mankind, giga-marines are stomping around, Ynnead is here to everything... But the thing I'm interested in today is the encroachment of "3rd wave" or "Tumblr" Feminism into 40k. In my personal opinion, this is a nihilistic postmodernist and neo-marxist ideology that, in regards to games and other media, is trying to push "diversity" as the only thing that matters. What drags me into this discussion is the Facebook page, Feminist 40k, which is critiqued by Sargon of Akkad on YouTube (here and here). For the uninitiated, this is going to be a long one.

What are your views in regards to this encroachment? Is it welcome, is it morally just, does it make sense to you, do you agree with the principles of 3rd wave feminism?

And, being that I have lost track of 40k since the release of 8E, is GW paying this sort of stuff any heed (in the way that Marvel and WotC have)?


Posted: 2018-01-23 06:59:07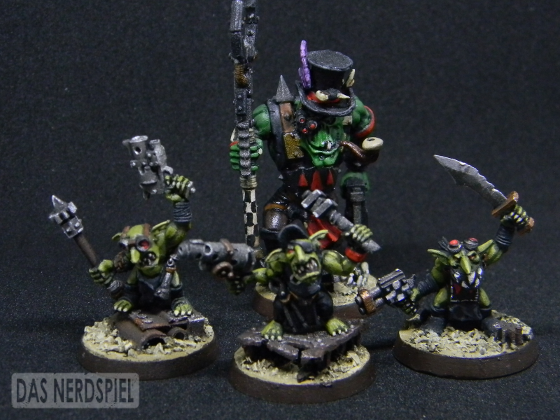 By The Turnip Master


Posted: 2018-01-23 05:59:07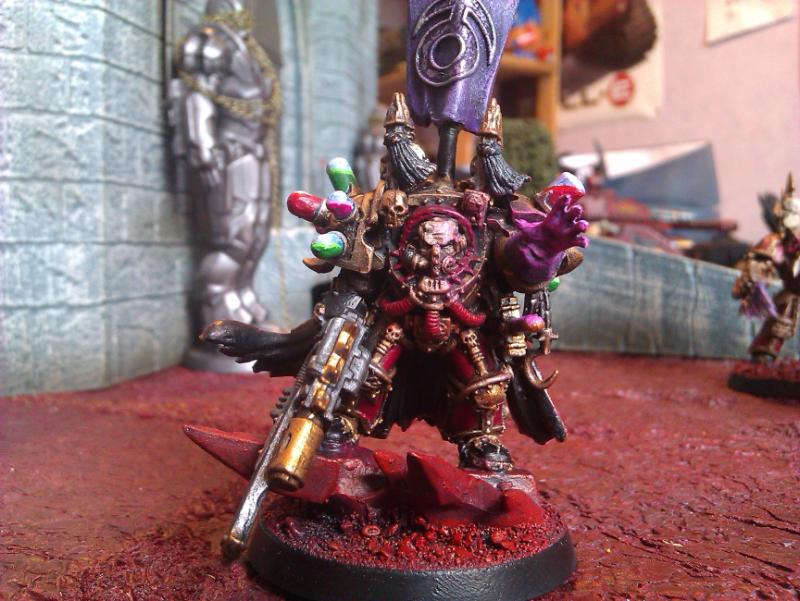 Taken with an HTC Wildfire
Unknown creator


Posted: 2018-01-23 04:59:07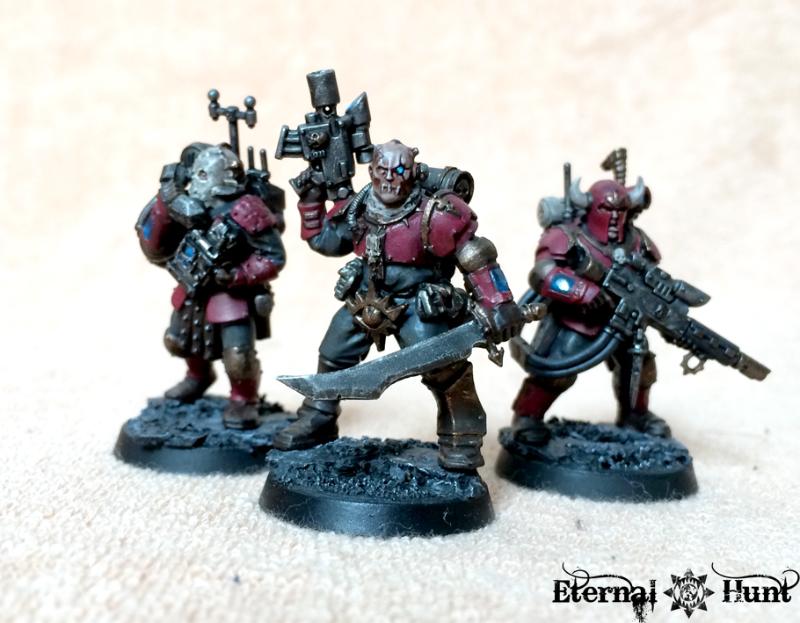 By KrautScientist


Posted: 2018-01-23 03:59:07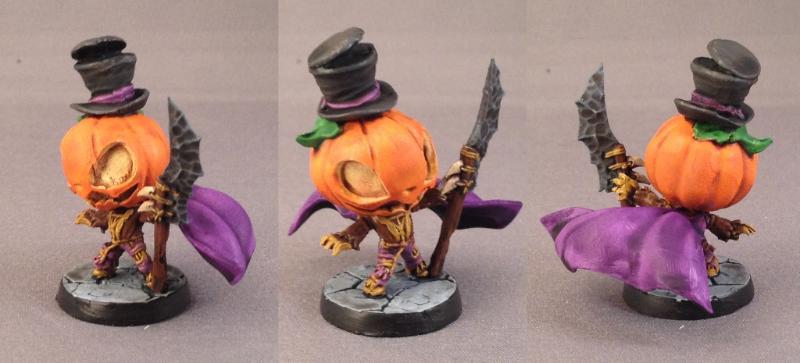 Taken with an Apple iPhone 4S
By nkelsch


Posted: 2018-01-23 02:59:07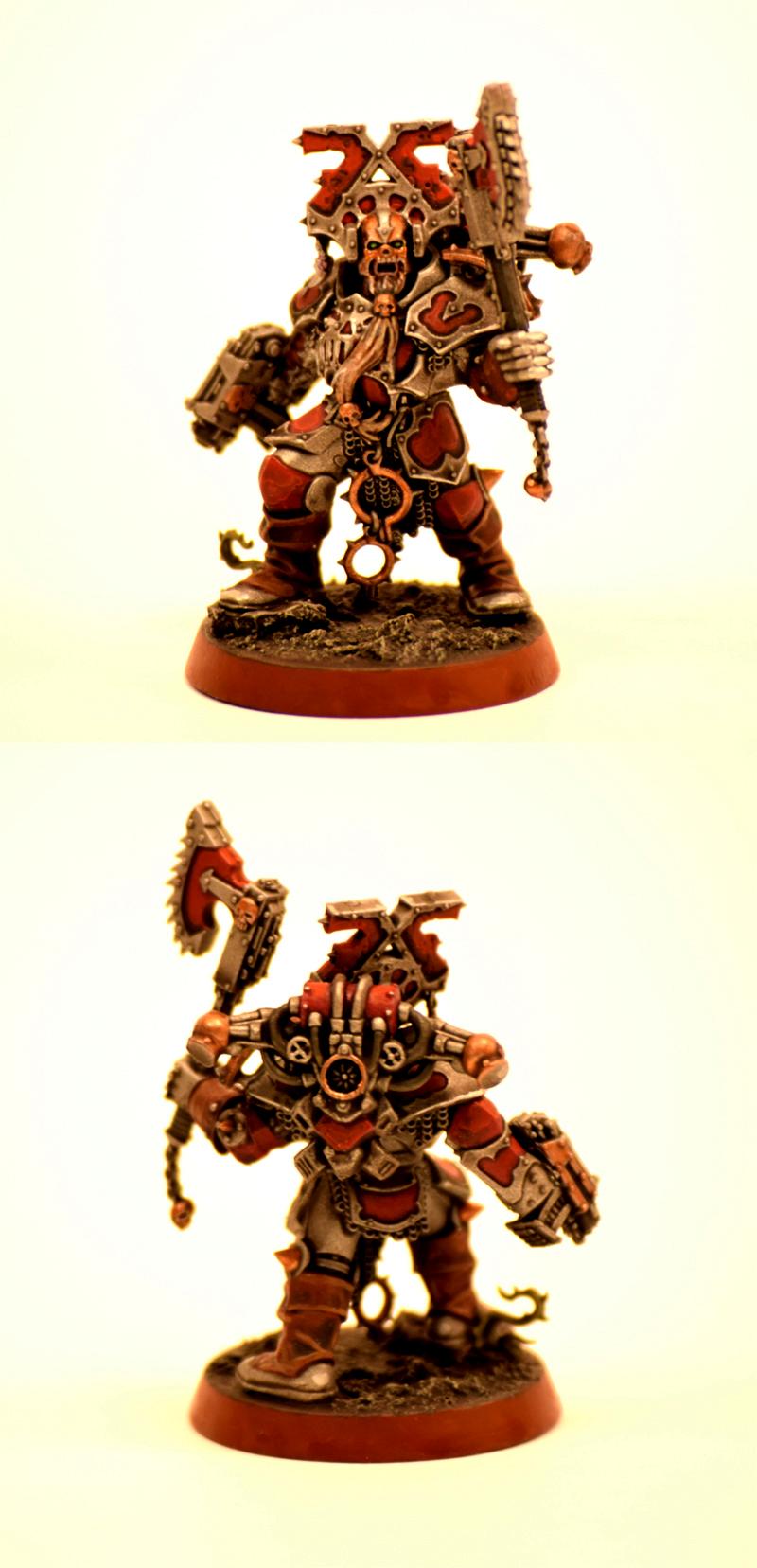 By Bach


Posted: 2018-01-23 01:59:07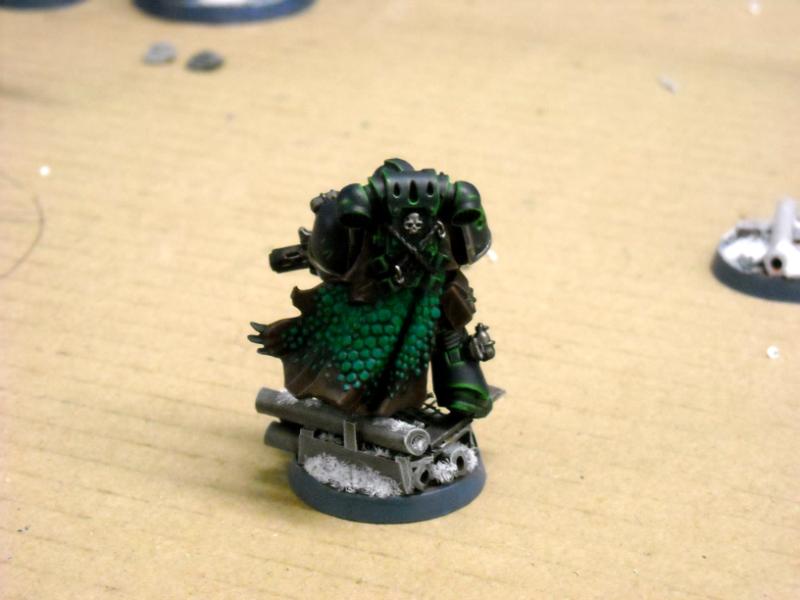 Taken with a NIKON COOLPIX L18
By STC_LogisEngine


Posted: 2018-01-23 00:59:07

Forum post by Inso, 44 responses at time of this post.

Seeing as the Tyranids tried to wipe out these stout warriors , but failed... and then Photobucket tried again, but failed:
https://www.dakkadakka.com/dakkaforum/posts/list/610017.page

... the Dwarfs of Inso's Reach, have banded together again and will be reborn in a new topic with no Photobucket placeholders. This will effectively be a topic with completed (sculpting/converting wise) units, rather than being filled with WIP posts.

The WIP aspects of this project will be posted over at:
http://insosworld.blogspot.co.uk/

As it stands, the Army is composed of two main detachments; One from Astra Militarum and one from Adeptus Astartes. The upper, elite leadership (which includes Exo Squats and Hearthguard) will be made up of 'counts as' Adeptus Astartes units and the rest of the army will made up of 'counts as' Astra Militarum units.

This army will not be an 8th edition WH40K, army because I won't be buying the rules or codexes for 8th edition. It will be geared towards the rules and organisation of 7th edition.

The Exo units of the Dwarfs of Inso's Reach are the highest level of warrior that the army has. The leader and his captain are joined by a host of Exo armoured warriors as they take to the field. These 'count as' a Chapter Master, Captain Lysander and a Terminator squad (From the Adeptus Astartes codex):
http://i.imgur.com/zLjmEQ5.jpg
http://i.imgur.com/vhjdN7k.jpg
http://i.imgur.com/Q5MUrZW.jpg

The main components for these are Bodies from Mantic Forge Guard ( http://www.manticgames.com/mantic-shop/deadzone/forge-fathers/product/forge-guard-wpu.html ), chain-blades from Anvil Industry ( http://anvilindustry.co.uk/The-Armoury/Close-Combat-Weapons/Chain-Glaives ), a head from Statuesque Miniatures ( http://www.statuesqueminiatures.co.uk/p/9064683/sma304-heroic-scale-female-heads---veterans.html ) and some GW terminator weapons.
...

Post continues at https://www.dakkadakka.com/dakkaforum/posts/list/731849.page


Posted: 2018-01-22 23:59:07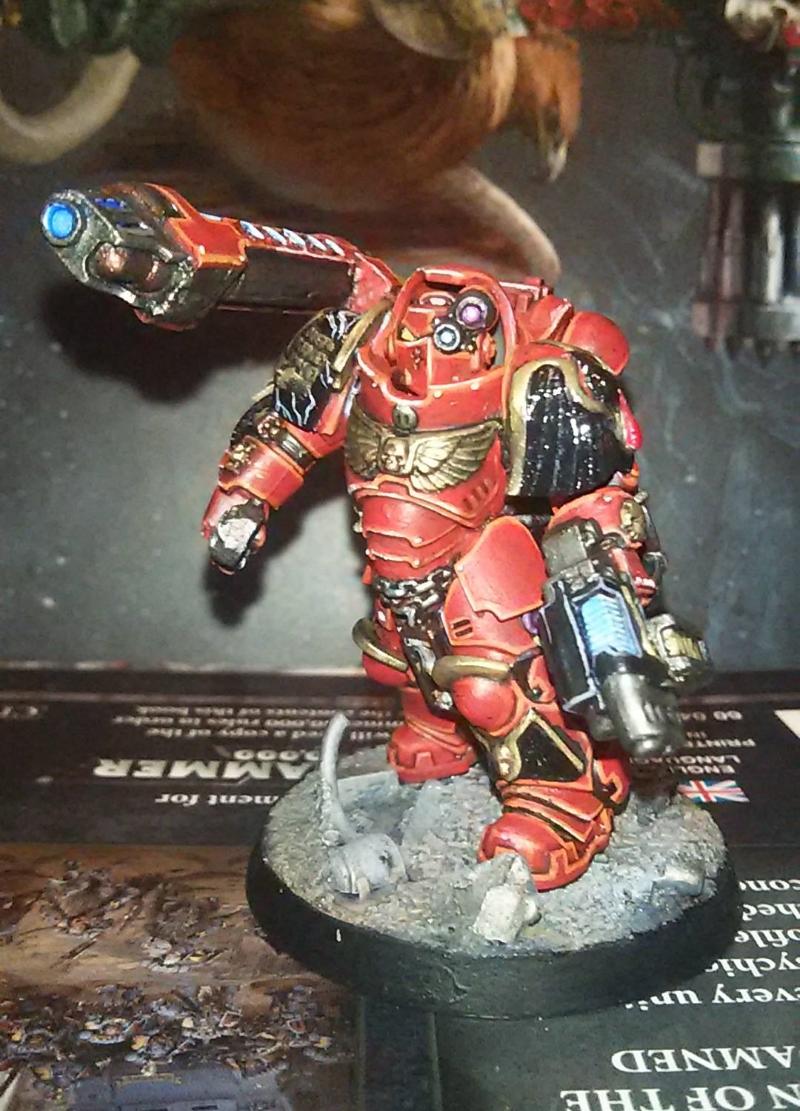 By MattKing


Posted: 2018-01-22 22:59:07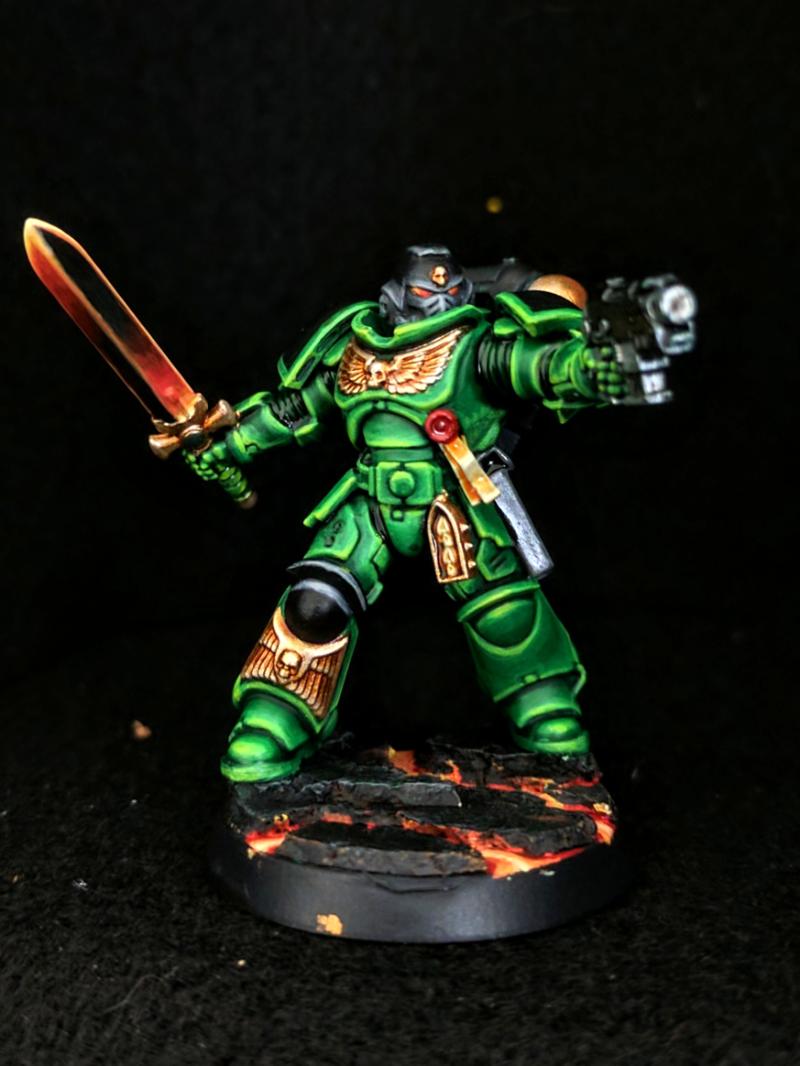 By mattman60


Next Page (older)