What is Dakka?
DakkaDakka is a large, independent wargaming community that features discussion, tutorials and images for many games. If you are new to the world of wargaming then learn about it in our introductory article: What is Wargaming?















More About Dakka
DakkaDakka - Warhammer, 40k, Warmachine and Flames of War Community.
DakkaDakka is a large, independent wargaming community that features discussion, tutorials and images for many games.
Warhammer 40,000
Our warhammer 40k forums are among our most popular. They have been operating the longest and contain discussion about every facet of warhammer 40k from tactics and army lists to background and upcoming releases.
Warhammer Fantasy
The Warhammer Fantasy Battle Forums are consistently increasing in popularity and are almost on a par with our 40k forums covering the same large range of content with advice from some of the best tacticians the world has to offer.
Warmachine and Hordes
Dakka now has one of the largest Warmachine and Hordes forums on the web, and has a huge range of Warmachine Pictures in our gallery.
Flames of War
Flames of War and other historical games are growing in popularity here on dakka and we invite anyone to join in and discuss them in detail. As flames of war grows more popular, Dakka's coverage will only increase. Be sure to check out the Flames of War gallery to see some inspiring stuff.
Dakka Features
Dakka is a big site with a lot to explore. Here we highlight some of our more interesting features:
Wargaming Gallery
The dakka gallery is one of the largest wargaming galleries in the world and has a huge range of tagged miniatures from many game systems. From flames of war to babylon 5, and of course 40k. You can vote on images (like using hot-or-not), and use our advanced gallery search engine to find exactly what you are looking for, be it space marines, orks, cryx or Dark Elves!
Forums
The dakka forums are growing faster and faster and are the bread and butter of the website. They still maintain quality and a fair level of freedom compared to many other forums. Our most popular forum is News and Rumours, but Dakka Discussions and 40k army lists are very popular too. There are some important rules to consider (no spam, no swearing, no piracy) but everybody gets on well enough thanks to our great moderation team.
Articles
The dakka wargaming articles are run on a wiki (like wikipedia). We have a huge range of wargaming articles covering everything from tactica to modeling and painting and even some great funny stuff. If you are bored and want to have the equivalent of dozens of magazines to read then head over to the main articles page and start clicking around. Because it is a wiki, anybody can hop in and click the 'edit' tab at the top of the page, so if you have anything to add or just see some typos or bad grammar then you can help make it better for everyone.
Army Profiles
Dakka's army profiles are a throwback to the very earliest version of dakka from the late 1990s, where various armies were highlighted in detail. Our army profiles section now contains many armies from different game systems with in depth photographs, army lists and explanations of their signifigance from their owners.
DCMs
Help keep Dakkadakka.com running by becoming a DCM (Dakka Contributing Member) and enjoy a ton of perks for doing a good deed! For a small donation of only $25 a year you gain the following benefits:
Surf with ease! Get an ad-free site.
Be a celebrity! Get a 'DCM' marker in the forum listings and under your username.
Name yourself! Create your own custom title in the forums.
Expand your conversation! Post and chat in a private DCM forum.
Dakka Blog
Posted: 2018-11-15 09:59:07

Posted: 2018-11-15 06:59:07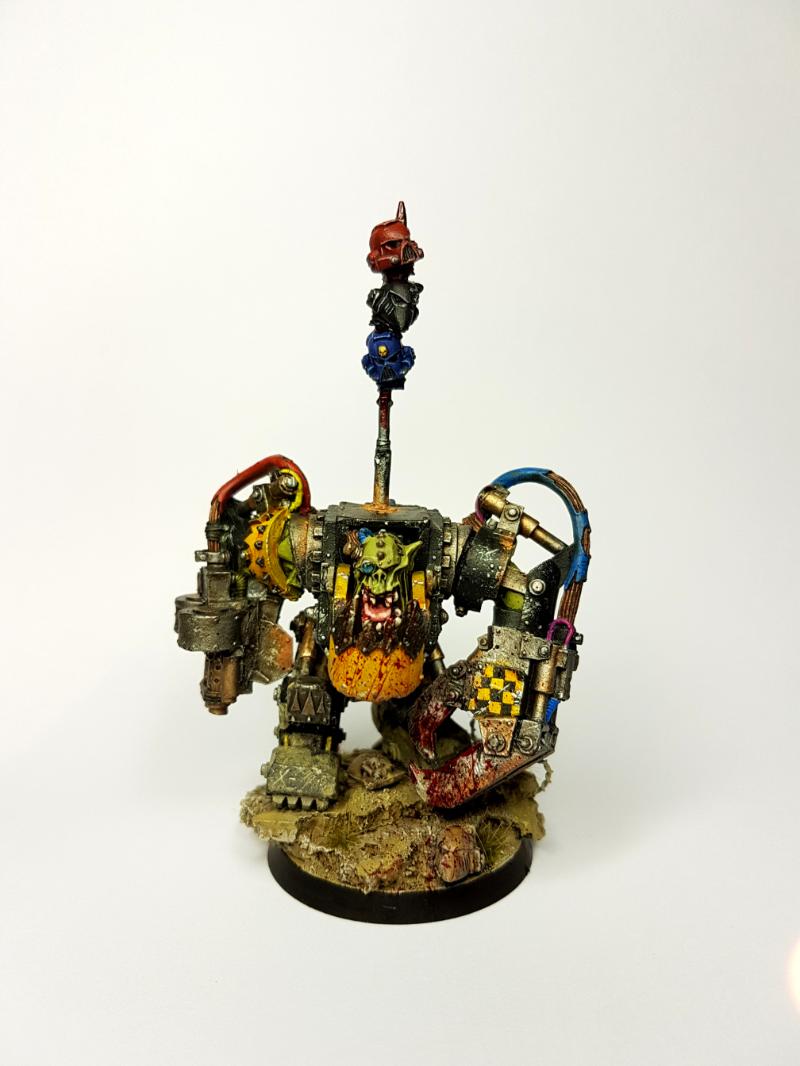 By YannickF87


Posted: 2018-11-15 05:59:07

Forum post by Overread, 36 responses at time of this post.

Be it mistakes, deliberate, acts-of-pet etc... whatever lets share those amusing/silly moments in hobby life.


This thread prompted by the fact I just spent an hour cleaning up four Trygon upper body scything talons and then cut the long part off two of them so I can affix them to give me two upper body arms with double long talons. It went well and I was very pleased with my result. Indeed they looked almost identical

Too identical

Darn it if I hadn't cut up the wrong arm and made two left hand talons at once!

Even worse is that whilst there are loads of bits on ebay for Tyranids, the big scything talons are always super popular and are thus a bit like gold-dust. Thankfully I've found what looks to be a fresh set (as well as few other bits) and got them on order. But darn it if it isn't a pain. Still gives me time to finish the rest of the model.


Posted: 2018-11-15 04:59:07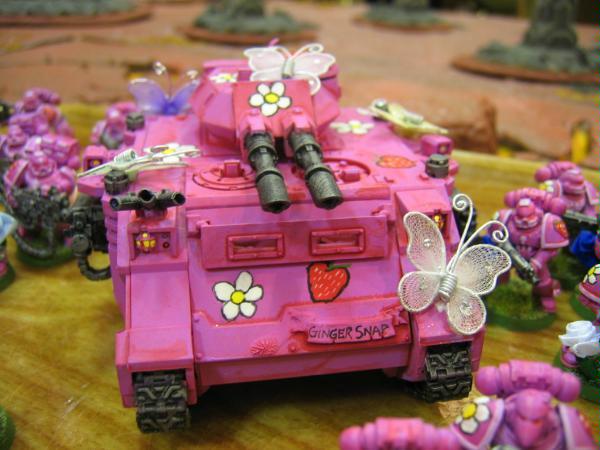 Unknown creator


Posted: 2018-11-15 03:59:07

Forum post by Tremble, 51 responses at time of this post.

Hi all,

I have been inspired to try try a bit of scratch building again!

I have not done alot before, just a few Mega nobs and some lobbas but I want to step it up a little!

I want a few battlewagons for my orks and have decided to try building them rather than buying, I must confess I have been inspired by the HUGE battleship made by Ian Wyatt a few years ago. If you have not seen it google it straight away!

I cannot hope to build anything that epic but I hope I can at least make something i can be proud of!

I do not own a battle wagon so am not copying sizes, just proportioning as I see fit.

Concept is a ship with tracks and try to make it fit the theme!

I feel one of the most important visual aspects will be a forward deck gun and I will be building this early to ensure the theme works and also ensure my ability can match my enthusiasim!

First pics!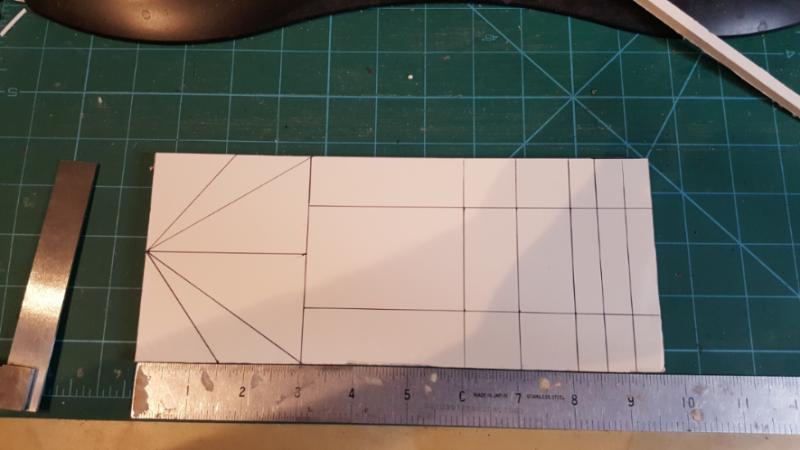 Deck measurements - alot of the lines mean nothing at this point as I was still unsure how big to make this - as it turns out I am not shortening the hull at all and may even extend it slightly.

The multi angles at the front are similar guesses at what will look good.






Sides and side walkways added, gives a good idea what I am aiming at.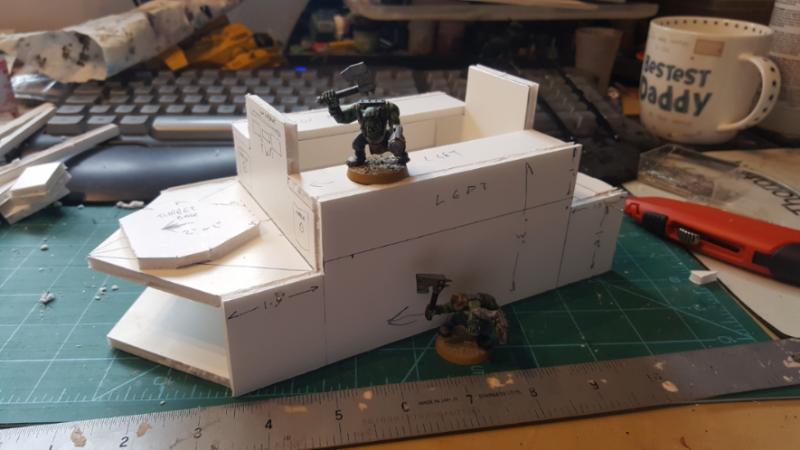 For scale.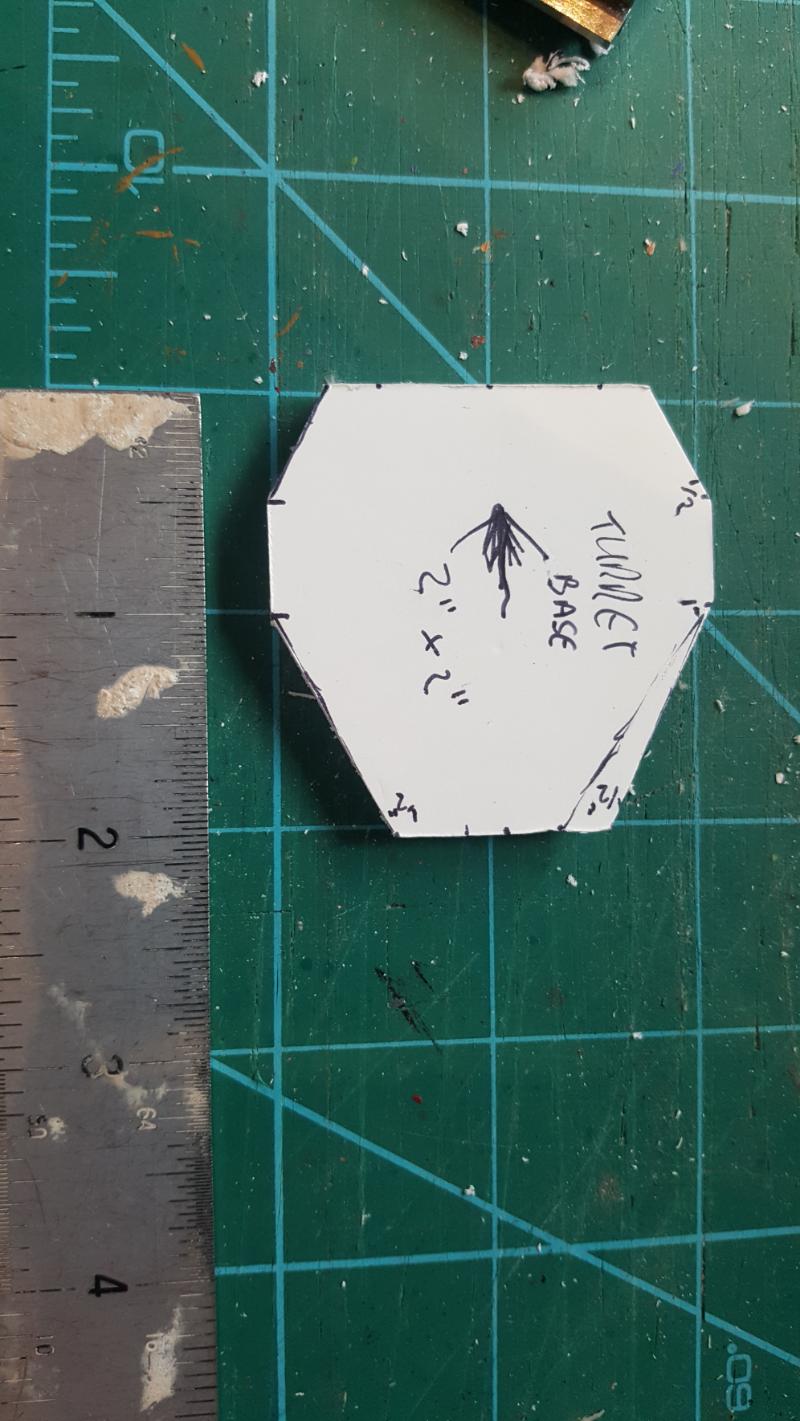 The shape of the forward turret.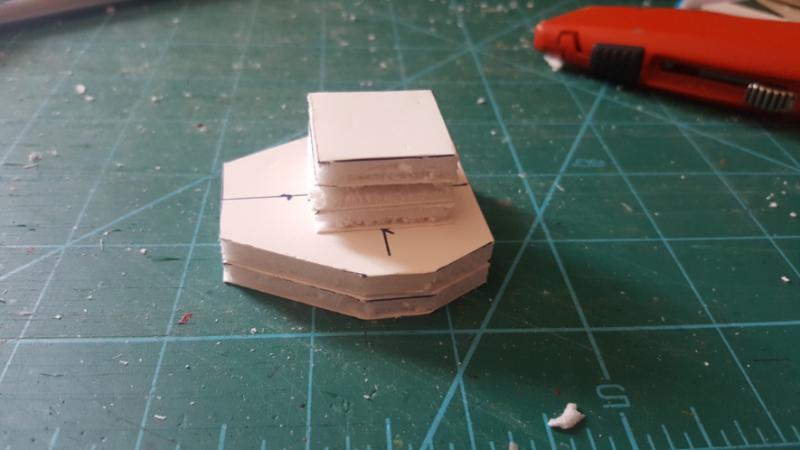 Turret before cladding.

My next step will be to clad the turret in plasticard to give the correct shape and get the barrels in to ensure I can creat the look I am after, wish my luck!


Posted: 2018-11-15 02:59:07


By IceAngel


Posted: 2018-11-15 01:59:07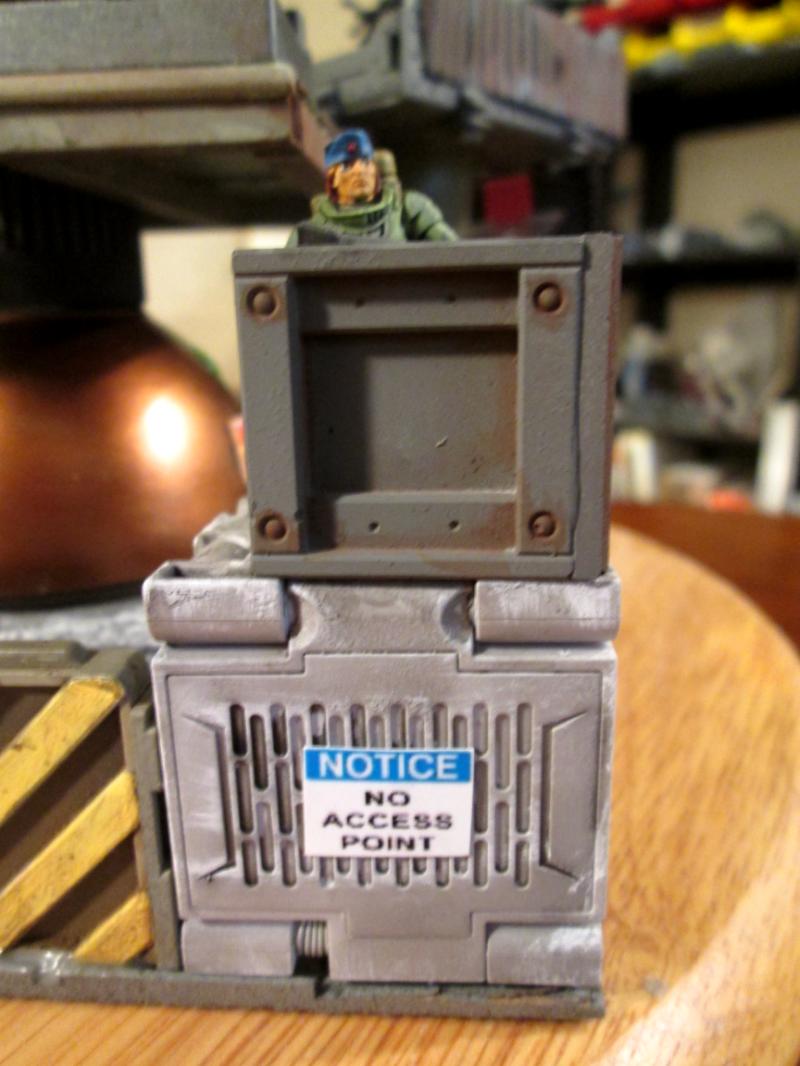 By Meer_Cat


Posted: 2018-11-15 00:59:07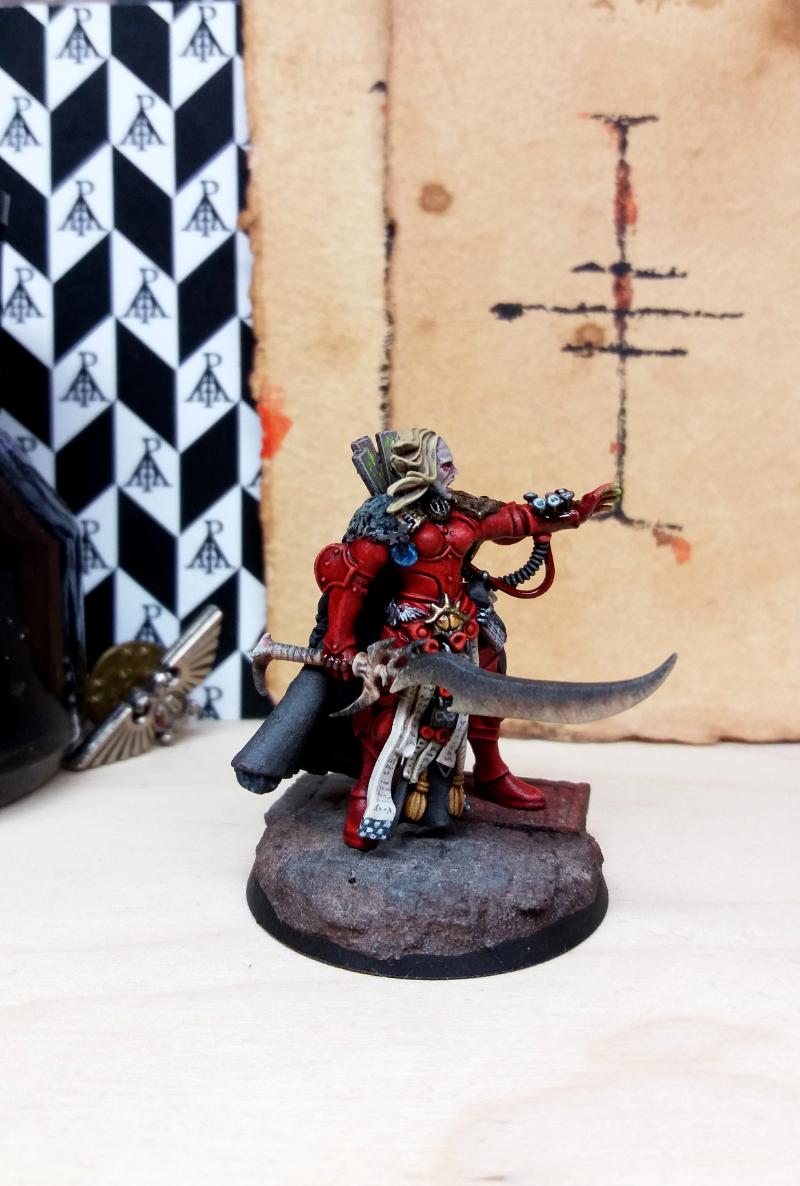 By PDH


Posted: 2018-11-14 23:59:07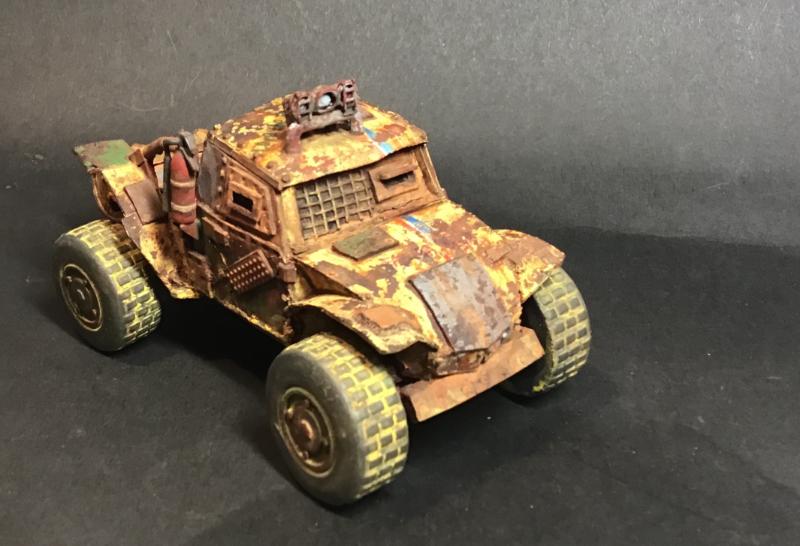 By Clanmac


Posted: 2018-11-14 22:59:07

Forum post by techsoldaten, 36 responses at time of this post.

Chaos Space Marines are in a weird state right now. It might actually be the worst time ever to start a new CSM army.

Here's why I say that. I've been thinking about creating a new CSM army. There's a ton of unpainted CSM stuff sitting in my basement. 80+ CSMs on sprues, Land Raiders, Raptors, Bikes, Obliterators, Havocs, Predators, Fiends, Heldrakes, etc. More than enough models for several armies has been piling up. And I'm not going to paint any more Black Legion, it's 'done' for now.

Of the 8 other Traitor Legions, 2 have their own Codexes (Thousand Sons and Death Guard.) There's rumors 2 other ones might get their own Codex (World Eaters and Emperor's Children.) Assuming TS and DG are a guide to what might be coming, they don't use normal CSMs, they have Cult Troops instead. Also, some other standard CSM units don't have a place in their lists, like Bikes, Raptors or Obliterators.

If I wanted a force that makes use of all the stuff Chaos has to offer, I'm left with the following Legions to work with:

- Alpha Legion appears too often on the tabletop, this takes away the thrill for me. Like many Chaos players, I don't follow the crowd.

- Iron Warriors have never been properly represented and this would keep me from painting a whole army. If I did them it would be a small contingent to accompany a R&H army. And I'd probably use Mk III or IV armor instead of what I already have.

- Night Lords are good and scary, which I like, but their rules are so cc oriented playing them would be dissatisfying. They are the Chaos version of Blood Angels with no Death Company to make them worthwhile.

- The only Legion remaining is Word Bearers. Crap Legion trait, poor Stratagem and all. But fluffy.

After having to think about it, I realized, for the first time in a long time, Legions are no longer carbon-copies but for the paint. There are meaningful decisio...

Post continues at https://www.dakkadakka.com/dakkaforum/posts/list/766784.page


Posted: 2018-11-14 21:59:07

Forum post by Kid_Kyoto, 36 responses at time of this post.

Geeze, it's not even Veterans'/Armistice Day and I'm starting to see sales.

So may as well start a thread to pass along the good news. Post other sale announcements here.

Miniature Market is promising the lowest prices of the year starting Nov 13
https://www.miniaturemarket.com/holiday-sale




Posted: 2018-11-14 20:59:07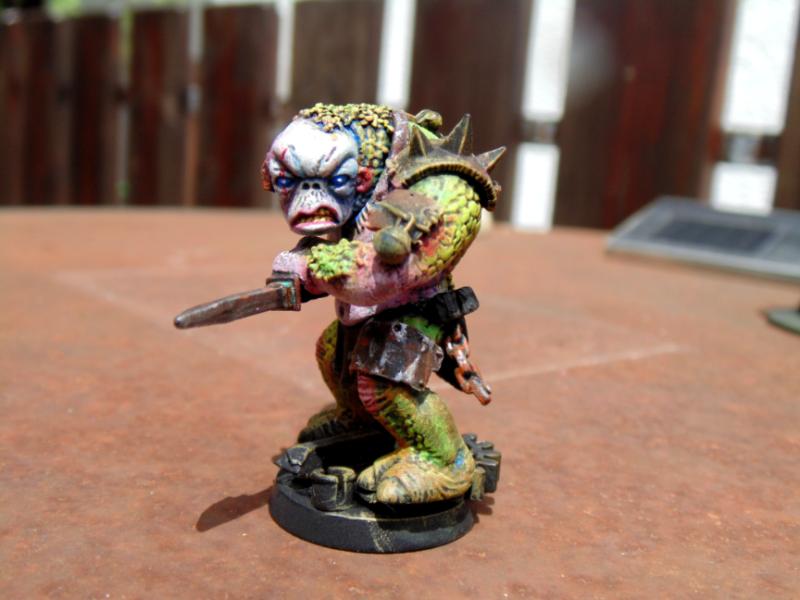 By Paule


Posted: 2018-11-14 19:59:07

Taken with a Panasonic DMC-FX07
By Ktulhut


Posted: 2018-11-14 18:59:07

Forum post by walkiflalka, 36 responses at time of this post.

Hey Dakka community,

Perhaps kind of a strange question, but I was wondering what people's thoughts were on the uses of 3D printers in 40k.

Are people ok with 3D printed terrain, models, objectives, etc in 40k?
Are accurate proxies ok?
Does anything go so long as it's clear what it is?
Is there a point where people draw the line?
Is terrain ok, but models aren't for competitive play?
Should people be penalized for printing stand in models over using GW products?

What are your thoughts?


Posted: 2018-11-14 17:59:07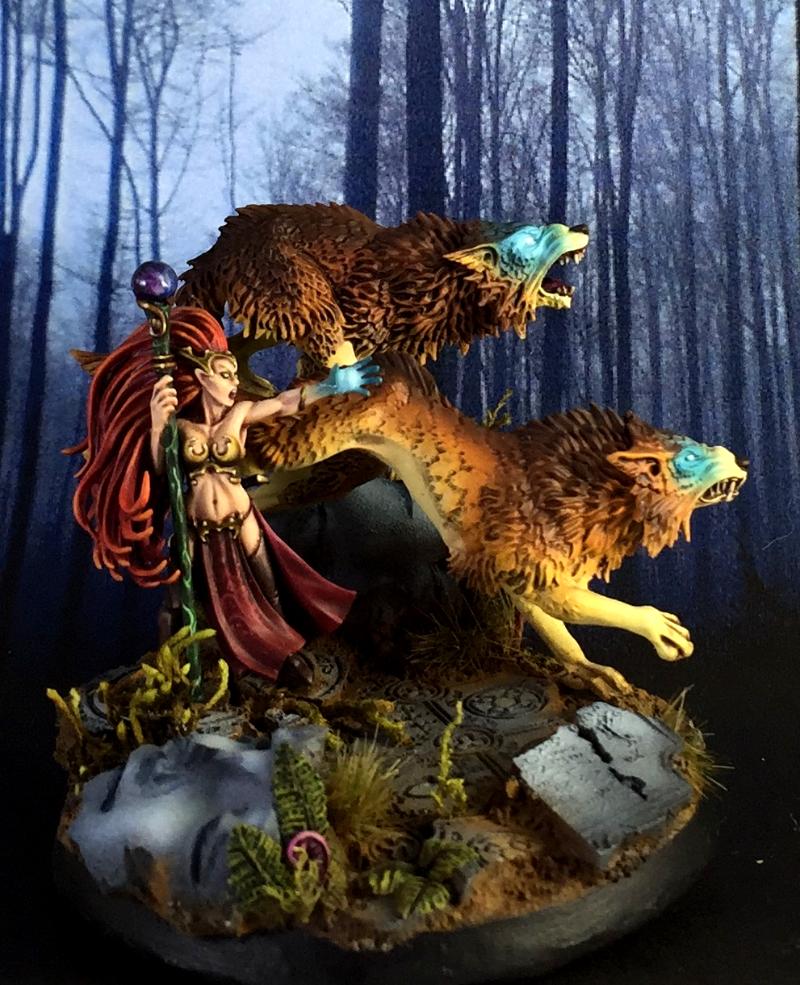 By rodgp88


Posted: 2018-11-14 16:59:07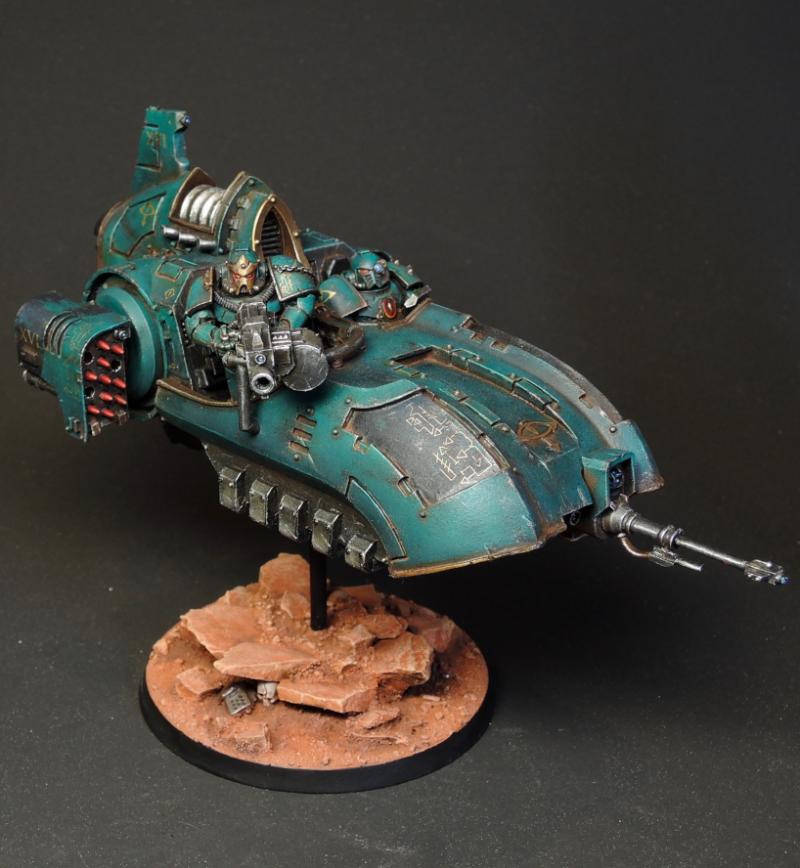 By kizzdougs


Posted: 2018-11-14 15:59:07

Forum post by Jaxler, 36 responses at time of this post.

I feel like it's worth asking if GW ever told the community why TKs got removed. I see so much speculation and confusion on the matter, and honestly I'd like to know if the company ever chimed in on why they ended one of their best looking lines.


Posted: 2018-11-14 14:59:07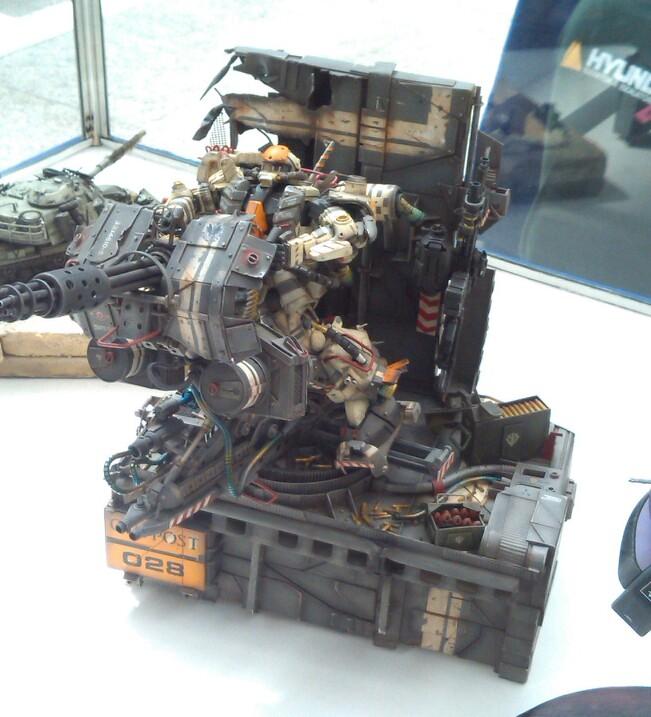 Unknown creator


Posted: 2018-11-14 13:59:07

Forum post by Arth-Rytis, 36 responses at time of this post.

How long have you been playing. I am interested to see what our current gaming population consists of.


Posted: 2018-11-14 12:59:07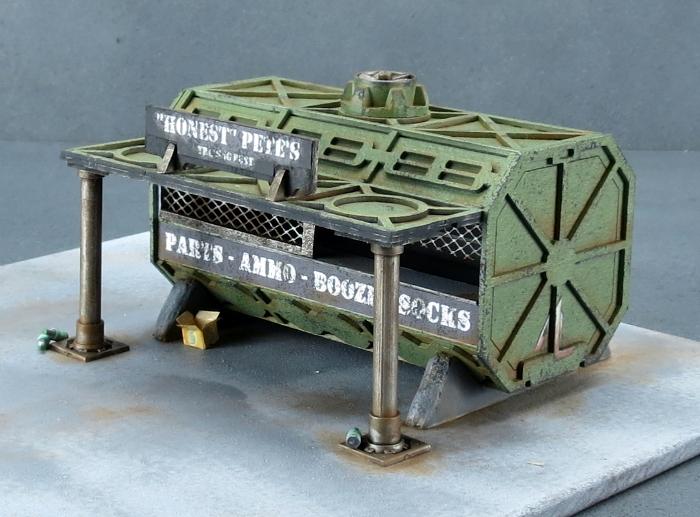 By insaniak


Next Page (older)