What is Dakka?
DakkaDakka is a large, independent wargaming community that features discussion, tutorials and images for many games. If you are new to the world of wargaming then learn about it in our introductory article: What is Wargaming?















More About Dakka
DakkaDakka - Warhammer, 40k, Warmachine and Flames of War Community.
DakkaDakka is a large, independent wargaming community that features discussion, tutorials and images for many games.
Warhammer 40,000
Our warhammer 40k forums are among our most popular. They have been operating the longest and contain discussion about every facet of warhammer 40k from tactics and army lists to background and upcoming releases.
Warhammer Fantasy
The Warhammer Fantasy Battle Forums are consistently increasing in popularity and are almost on a par with our 40k forums covering the same large range of content with advice from some of the best tacticians the world has to offer.
Warmachine and Hordes
Dakka now has one of the largest Warmachine and Hordes forums on the web, and has a huge range of Warmachine Pictures in our gallery.
Flames of War
Flames of War and other historical games are growing in popularity here on dakka and we invite anyone to join in and discuss them in detail. As flames of war grows more popular, Dakka's coverage will only increase. Be sure to check out the Flames of War gallery to see some inspiring stuff.
Dakka Features
Dakka is a big site with a lot to explore. Here we highlight some of our more interesting features:
Wargaming Gallery
The dakka gallery is one of the largest wargaming galleries in the world and has a huge range of tagged miniatures from many game systems. From flames of war to babylon 5, and of course 40k. You can vote on images (like using hot-or-not), and use our advanced gallery search engine to find exactly what you are looking for, be it space marines, orks, cryx or Dark Elves!
Forums
The dakka forums are growing faster and faster and are the bread and butter of the website. They still maintain quality and a fair level of freedom compared to many other forums. Our most popular forum is News and Rumours, but Dakka Discussions and 40k army lists are very popular too. There are some important rules to consider (no spam, no swearing, no piracy) but everybody gets on well enough thanks to our great moderation team.
Articles
The dakka wargaming articles are run on a wiki (like wikipedia). We have a huge range of wargaming articles covering everything from tactica to modeling and painting and even some great funny stuff. If you are bored and want to have the equivalent of dozens of magazines to read then head over to the main articles page and start clicking around. Because it is a wiki, anybody can hop in and click the 'edit' tab at the top of the page, so if you have anything to add or just see some typos or bad grammar then you can help make it better for everyone.
Army Profiles
Dakka's army profiles are a throwback to the very earliest version of dakka from the late 1990s, where various armies were highlighted in detail. Our army profiles section now contains many armies from different game systems with in depth photographs, army lists and explanations of their signifigance from their owners.
DCMs
Help keep Dakkadakka.com running by becoming a DCM (Dakka Contributing Member) and enjoy a ton of perks for doing a good deed! For a small donation of only $25 a year you gain the following benefits:
Surf with ease! Get an ad-free site.
Be a celebrity! Get a 'DCM' marker in the forum listings and under your username.
Name yourself! Create your own custom title in the forums.
Expand your conversation! Post and chat in a private DCM forum.
Dakka Blog
Posted: 2018-06-21 09:59:07

Posted: 2018-03-27 00:00:00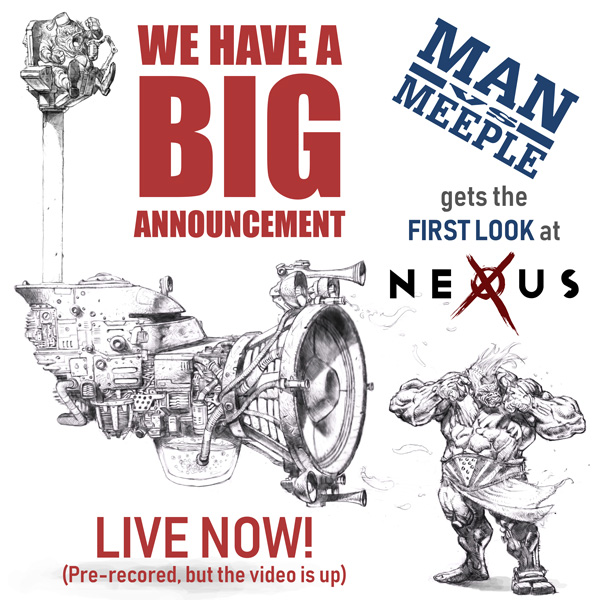 I know it sucks. Staring at the same ad for 2 months just wanting some information about the game. Well, you've been patient and Dakka Dakka has been a gracious host. We're heading to the NEXUS. The journey starts now. Click the picture to get a first look at where we will arrive. This is just the beginning.




Posted: 2018-06-20 12:59:07

Forum post by Totalwar1402, 36 responses at time of this post.

I don't get how the Alpha can avoid being corrupted by Chaos. From about Master of Mankind onwards, all of the other legions have gone essentially full Chaos. They are perfectly aware that they are servants of the ruinous powers and intend for chaos to reign supreme over everything and whatever petty grudges or motivations they had initially have just been subsumed in the grand design of the arch enemy. Except the Alpha Legion. Apparently none of the Thousand Sons, Word Bearers or Sons of Horus psykers or Primarches. Tzeentch himself, cannot deduce the machinations and deception of the Alpha Legion. Apparently Sanguinious can almost fall to Chaos on two separate occasions and yet even a lowly Alpha Legionary can effortlessly avoid being mutated or corrupted by the same Gods who have turned half the Legions? Surely the Alpha Legion would either get corrupted or would be found out and purged like we see all of the Chaos Legions do to their own number...

Not only that but every Alpha Legionary is a super marine. Literally bigger and taller than normal marines. Because that would obviously make them better spies and infiltrators; help them blend in. I mean that is just pure fan boy.

We then have an entire legion who can fight as well as any other and yet they have these super mega plans going back before the Heresy. Which lets them infiltrate Terra and do all kinds of mad stuff easily. So they have a few hundred thousand guys who are better than any agent of the Officio Assasorium? Really? They just easily procure all of the shape changing stuff that normally only a handful of individuals can be given? Okay, sure. I mean I have read the Assassins book where they stress that these uber assassins who are mint at the tabletop are constantly struggling to infiltrate a humble planet so they can shoot Horus from a few miles away; never mind compromise the entire defence n...

Post continues at https://www.dakkadakka.com/dakkaforum/posts/list/759065.page


Posted: 2018-06-20 11:59:07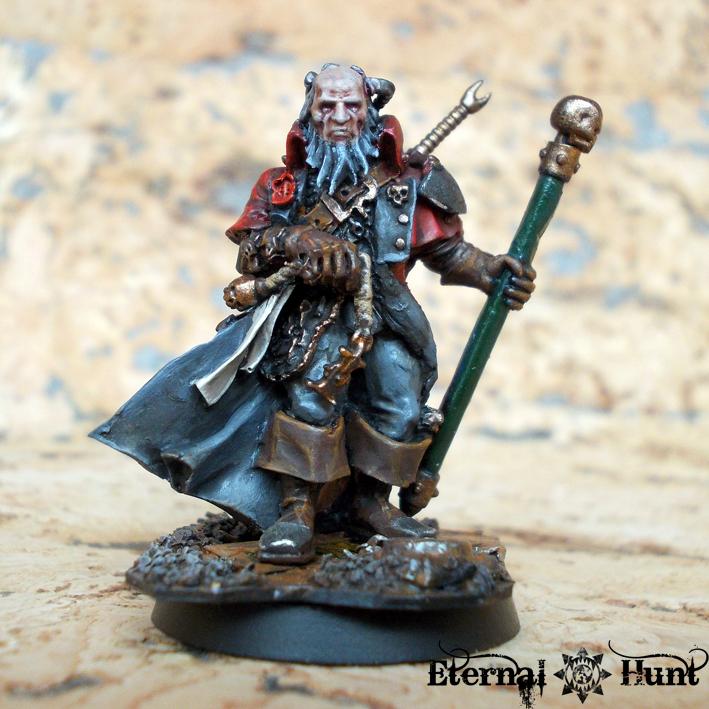 By KrautScientist


Posted: 2018-06-20 10:59:07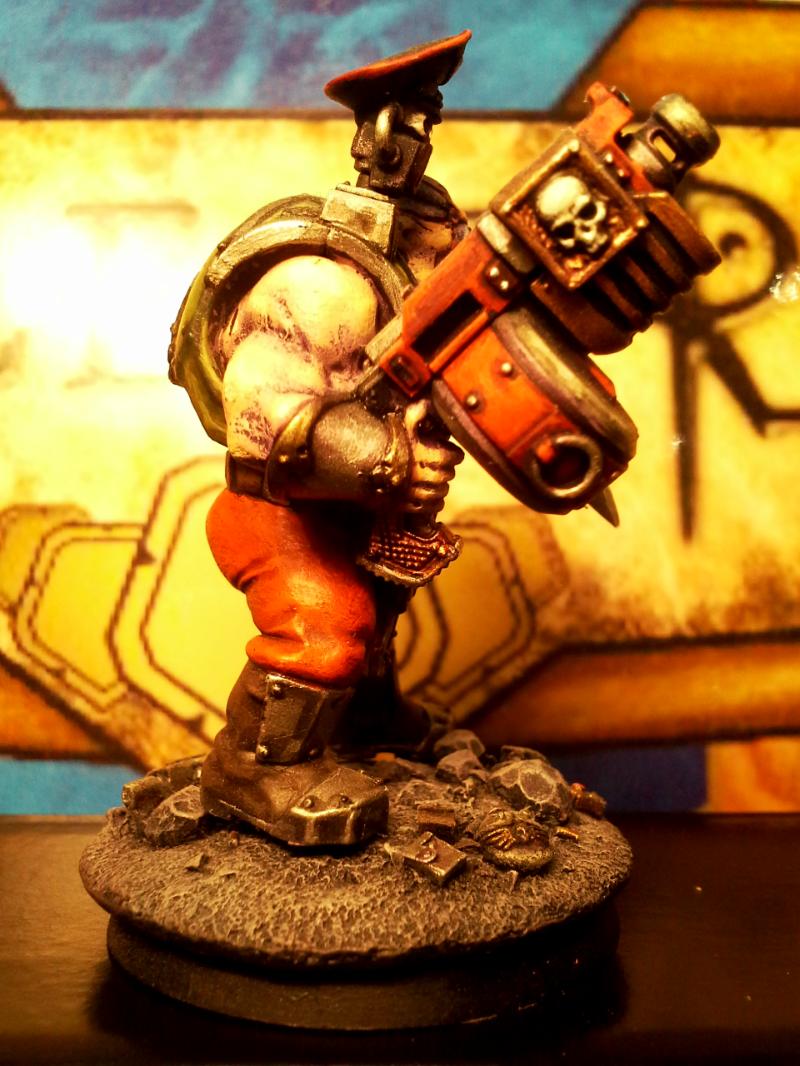 Unknown creator


Posted: 2018-06-20 09:59:07

Posted: 2018-06-20 05:00:00

Forum post by Asmodios, 36 responses at time of this post.

Reading Dakka you see it constantly in threads that somehow 8th has been this massive failure that everyone hates and its running GW. But according to GW

?Following the close of its 2017/18 financial year Games Workshop provides the following trading highlights: Games Workshop is pleased to announce that the sales and profit growth, which was discussed in the trading update released on 4 May 2018, has continued in the period to the end of the financial year. Sales growth has been across all sales channels. We expect the Group?s sales for the 53 weeks to 3 June 2018 to be approximately £219 million and the Group?s profit before tax to be at not less than £74 million. Royalties receivable from licensing are c. £10 million. In recognition of our staff?s contribution to these results, we paid during the year a bonus amounting in total to £5 million. This was paid equally to each member of staff. Games Workshop also announces that the Board has today declared a dividend of 30 pence per share. This will be paid on 27 July 2018 to shareholders on the register at 22 June 2018, with an ex-dividend date of 21 June 2018. The last date for elections for the dividend re-investment plan is 6 July 2018. We will provide detailed information on the audited results for the 2017/18 financial year at the time of our full year results announcement on 31 July 2018.?

Source: http://www.belloflostsouls.net/2018/06/finance-gw-teases-an-amazing-year.html

GW has seen an almost 40% sales growth from 2017. Bell of lost souls did an article with all the numbers and quotes. You can also independently look up GWs statements. So it looks as if 8th has been insanely successful and thus 8th style of play is most likely here to stay.

So looking at this report
1. Do you think that GW will ever truly move to a 9th or simply seen a minor update almost like what we are seeing is AOS 2.0 ...

Post continues at https://www.dakkadakka.com/dakkaforum/posts/list/759100.page


Posted: 2018-06-20 04:00:00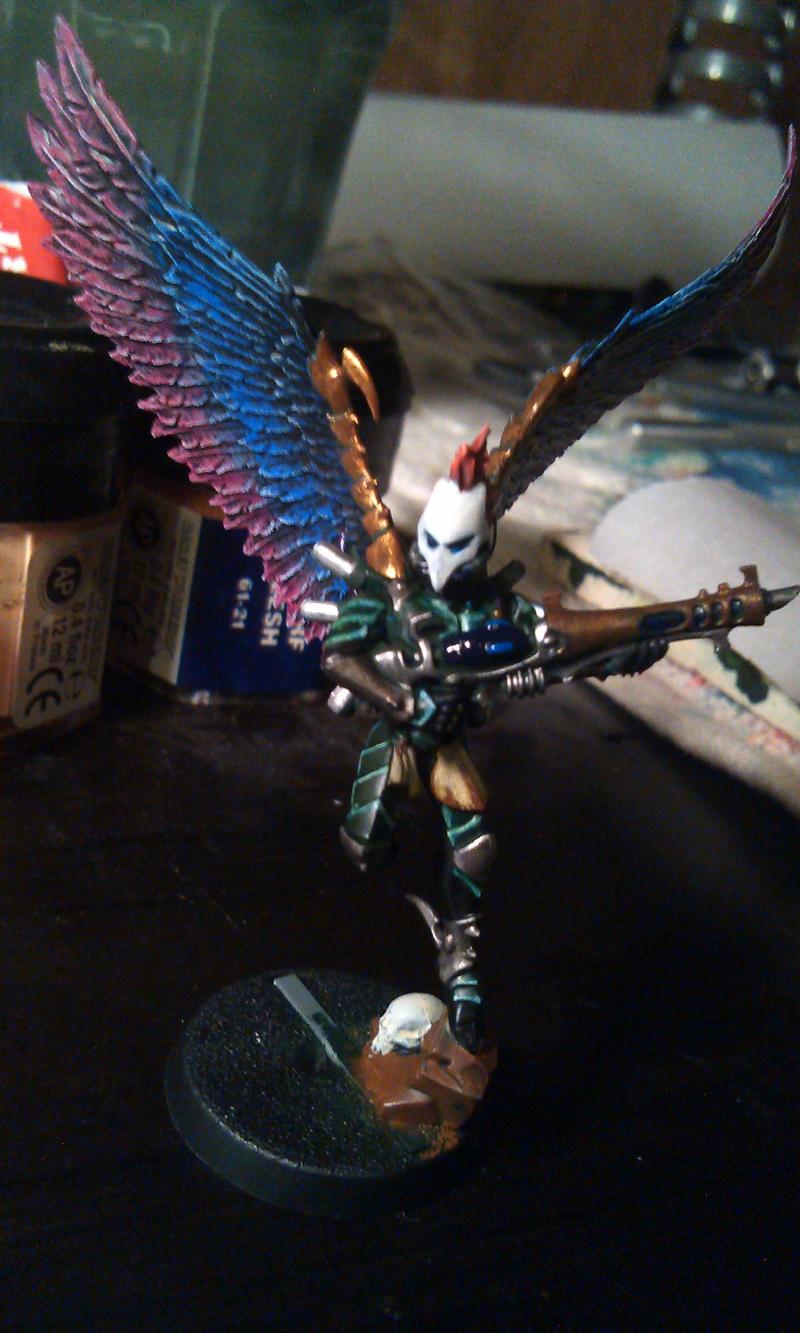 Taken with an HUAWEI T-Mobile myTouch Q
Unknown creator


Posted: 2018-06-20 03:00:00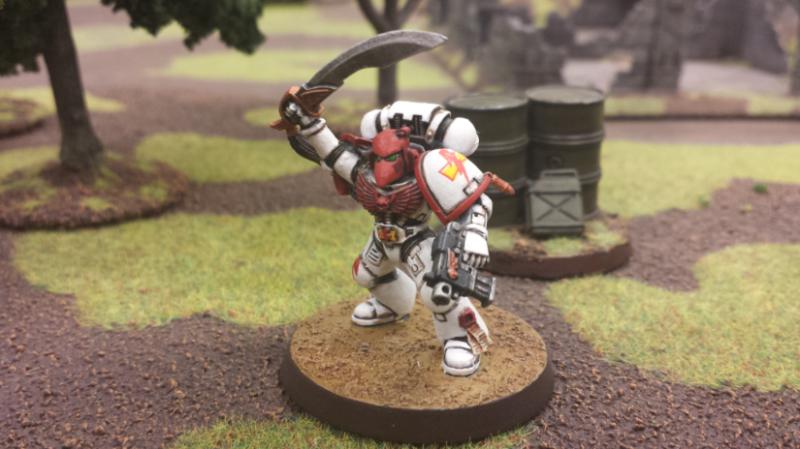 Unknown creator


Posted: 2018-06-20 02:00:00

Forum post by Kharneth, 36 responses at time of this post.

When measuring the 12" for the Alaitoc, Alpha Legion, and other similar traits, do you measure to determine if each model is within 12" or each unit? So when half a unit is within 12" does the entire unit lose the negative modifier or only the half that is within 12"?


Posted: 2018-06-20 01:00:00

Forum post by HANZERtank, 36 responses at time of this post.

As the title says, I feel the elites section of the IG codex is incredibly crowded and some of the choices to be more along the lines of meh-lites.

It would give a good hq choice for smaller games where you might not necessarily want a company commander or lord commissar as your leader.

The rule could even follow on as some sort of chain of command where if there is no company commander in your list then platoon commanders become a hq choice.

Any other units in codices you feel don?t belong in the slot they currently are. I?d like to hear some opinions.


Posted: 2018-06-20 00:00:00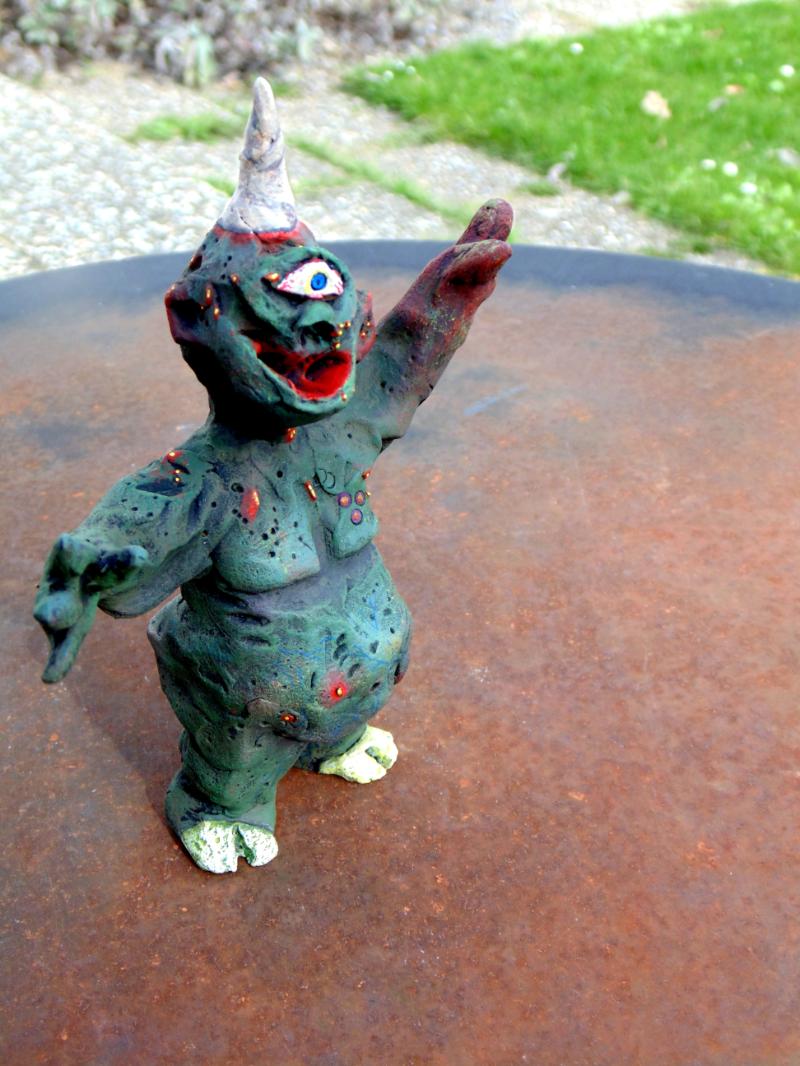 By Paule


Posted: 2018-06-19 23:00:00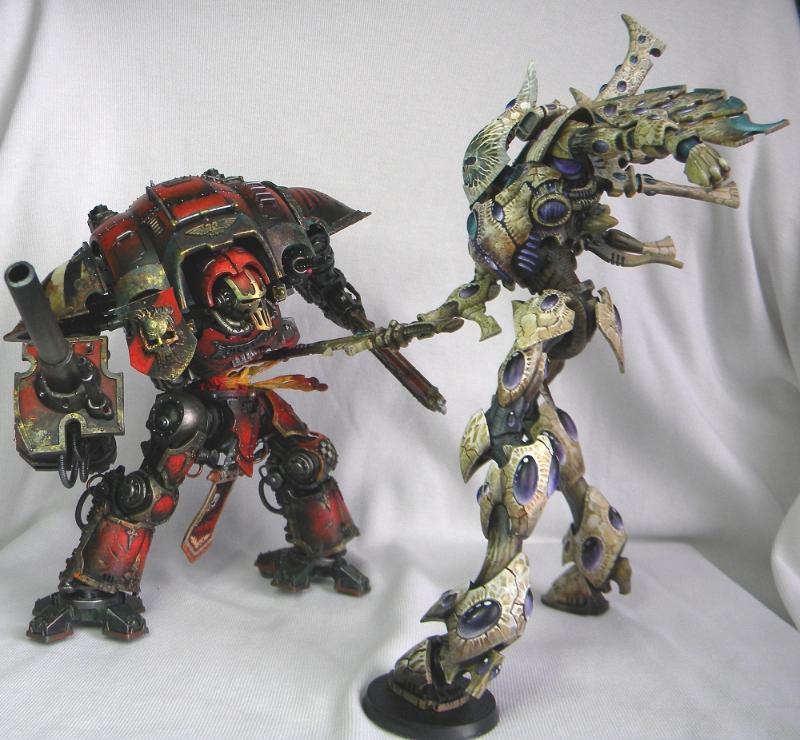 Unknown creator


Posted: 2018-06-19 22:00:00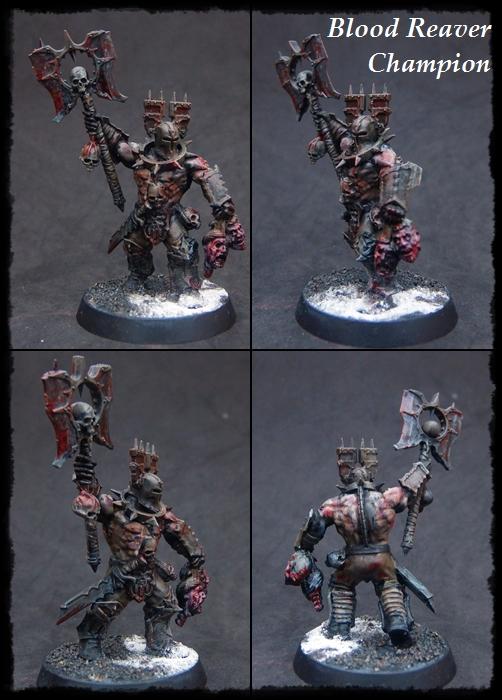 By Paradigm


Posted: 2018-06-19 21:00:00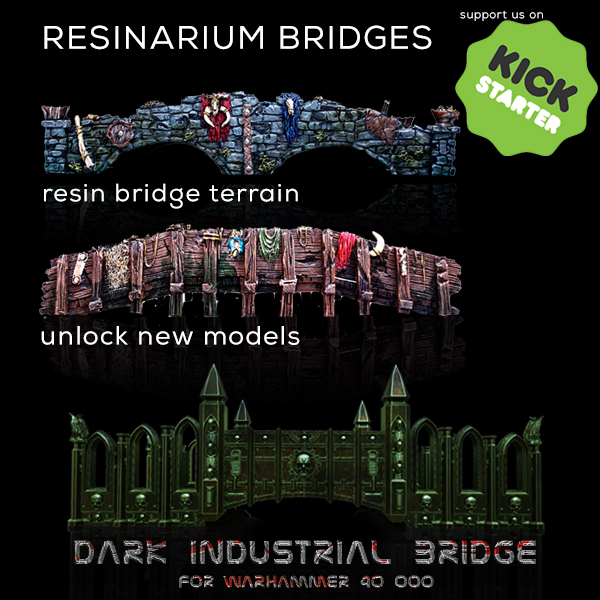 Resinarium Bridges are a new line of extremely detailed, resin bridges for wargames and miniature games. Support us on Kickstarter and help unlock more model choices for every backer! Pledge Now – Choose the models after the campaign, in the Pledge Manager, picking from all the unlocked options! Great for Warhammer 40k, Age of Sigmar, The Hobbit/Lord of the Rings, Warmachine/Hordes, Malifaux and other heroic scale games!

Check out Resinarium Bridges only on Kickstarter!




Posted: 2018-06-19 13:59:07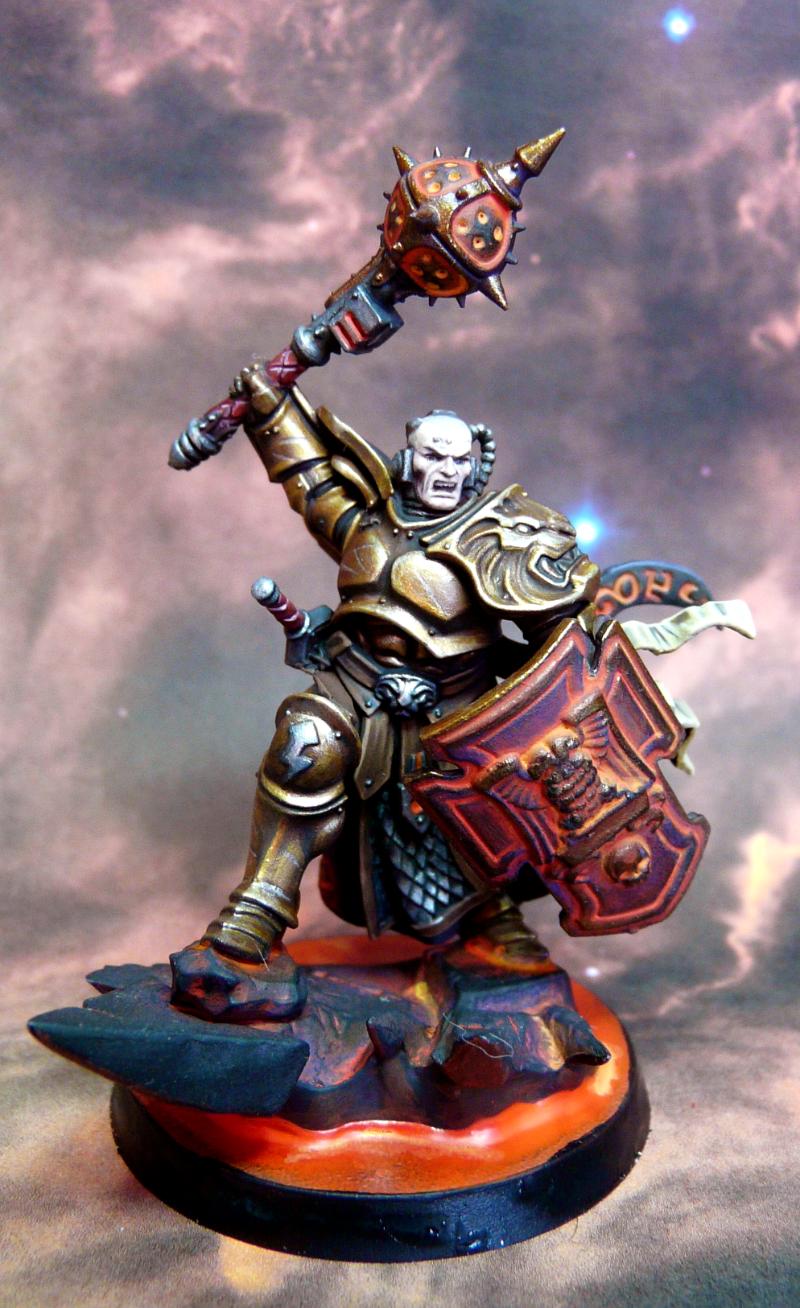 By RAFF


Posted: 2018-06-19 12:59:07

Forum post by BrookM, 36 responses at time of this post.

So, to prevent the Imperial Knights news and rumours thread from going too far off-topic with the useful hobby banter, budding sacristans and nobles can post their questions, advice and models, both work in progress and finished here!
https://i.imgur.com/fIvWtNf.gif

011000011001111010110>01110=37Alpha5[[[
TF01101100<0110001}}IFChecksum14<two=//thenvocalisation::?hoorah?

To kick things (hopefully) off, here's a WIP shot of my own Knight Valiant, the Freeblade VENGEANCE ETERNAL, which is scarily enough slowly reaching completion. :D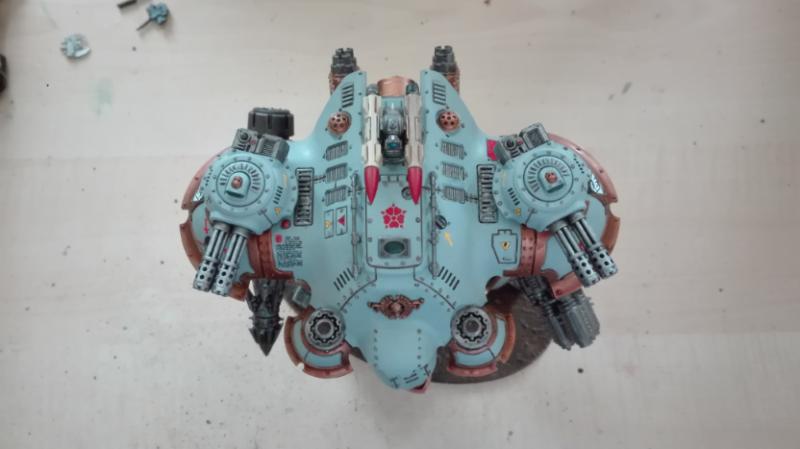 Still need to do the left leg plate, the rear of the thing (reactors..), the right missile, both arms and add some more details to the base, but we're getting somewhere! After that, a pair of Helverins to accompany their Lady into battle.


Posted: 2018-06-19 11:59:07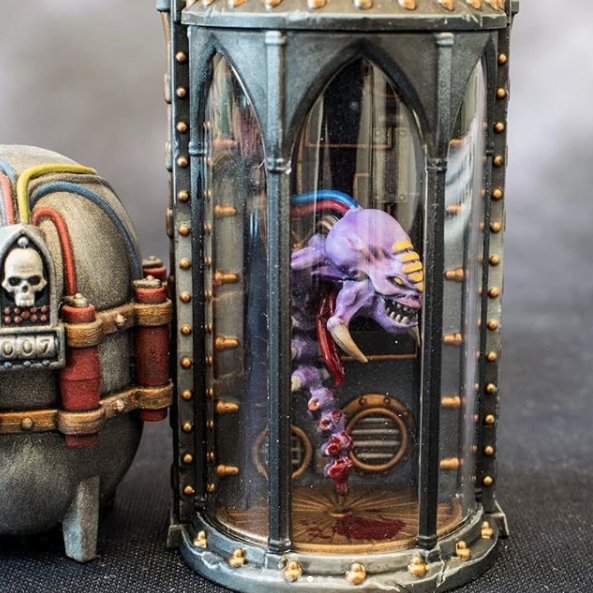 By sergbel


Posted: 2018-06-19 10:59:07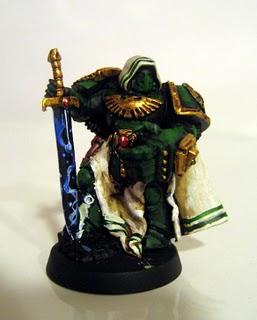 Unknown creator


Posted: 2018-06-19 09:59:07

Posted: 2018-06-18 20:59:07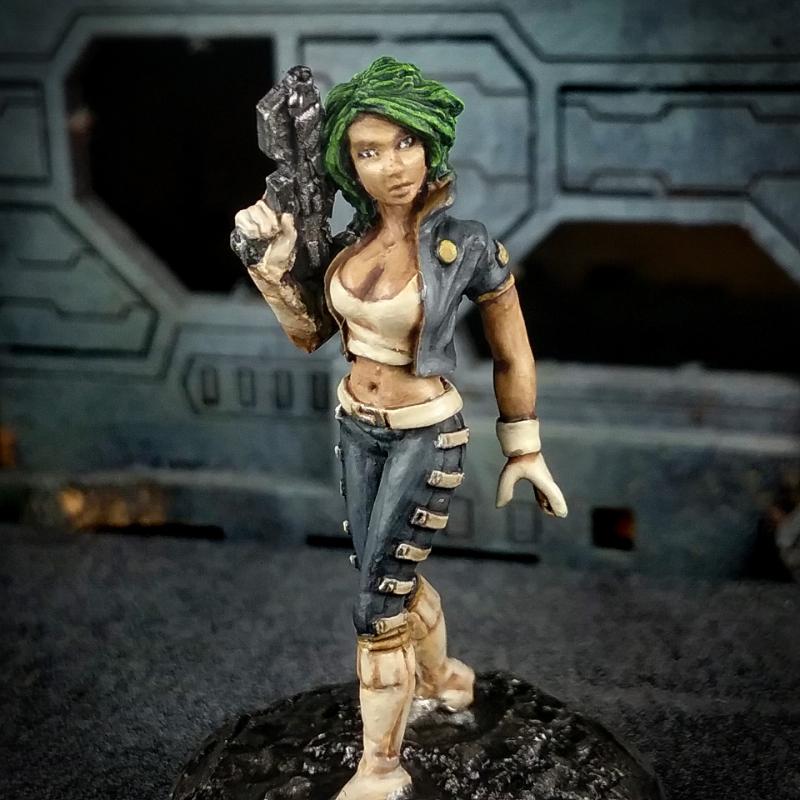 By vlb9


Next Page (older)