What is Dakka?
DakkaDakka is a large, independent wargaming community that features discussion, tutorials and images for many games. If you are new to the world of wargaming then learn about it in our introductory article: What is Wargaming?















More About Dakka
DakkaDakka - Warhammer, 40k, Warmachine and Flames of War Community.
DakkaDakka is a large, independent wargaming community that features discussion, tutorials and images for many games.
Warhammer 40,000
Our warhammer 40k forums are among our most popular. They have been operating the longest and contain discussion about every facet of warhammer 40k from tactics and army lists to background and upcoming releases.
Warhammer Fantasy
The Warhammer Fantasy Battle Forums are consistently increasing in popularity and are almost on a par with our 40k forums covering the same large range of content with advice from some of the best tacticians the world has to offer.
Warmachine and Hordes
Dakka now has one of the largest Warmachine and Hordes forums on the web, and has a huge range of Warmachine Pictures in our gallery.
Flames of War
Flames of War and other historical games are growing in popularity here on dakka and we invite anyone to join in and discuss them in detail. As flames of war grows more popular, Dakka's coverage will only increase. Be sure to check out the Flames of War gallery to see some inspiring stuff.
Dakka Features
Dakka is a big site with a lot to explore. Here we highlight some of our more interesting features:
Wargaming Gallery
The dakka gallery is one of the largest wargaming galleries in the world and has a huge range of tagged miniatures from many game systems. From flames of war to babylon 5, and of course 40k. You can vote on images (like using hot-or-not), and use our advanced gallery search engine to find exactly what you are looking for, be it space marines, orks, cryx or Dark Elves!
Forums
The dakka forums are growing faster and faster and are the bread and butter of the website. They still maintain quality and a fair level of freedom compared to many other forums. Our most popular forum is News and Rumours, but Dakka Discussions and 40k army lists are very popular too. There are some important rules to consider (no spam, no swearing, no piracy) but everybody gets on well enough thanks to our great moderation team.
Articles
The dakka wargaming articles are run on a wiki (like wikipedia). We have a huge range of wargaming articles covering everything from tactica to modeling and painting and even some great funny stuff. If you are bored and want to have the equivalent of dozens of magazines to read then head over to the main articles page and start clicking around. Because it is a wiki, anybody can hop in and click the 'edit' tab at the top of the page, so if you have anything to add or just see some typos or bad grammar then you can help make it better for everyone.
Army Profiles
Dakka's army profiles are a throwback to the very earliest version of dakka from the late 1990s, where various armies were highlighted in detail. Our army profiles section now contains many armies from different game systems with in depth photographs, army lists and explanations of their signifigance from their owners.
DCMs
Help keep Dakkadakka.com running by becoming a DCM (Dakka Contributing Member) and enjoy a ton of perks for doing a good deed! For a small donation of only $25 a year you gain the following benefits:
Surf with ease! Get an ad-free site.
Be a celebrity! Get a 'DCM' marker in the forum listings and under your username.
Name yourself! Create your own custom title in the forums.
Expand your conversation! Post and chat in a private DCM forum.
Dakka Blog
Posted: 2018-09-26 11:59:07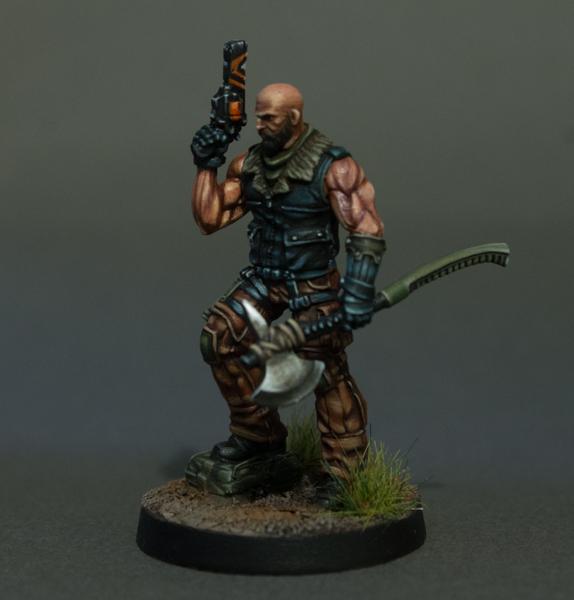 By Jeigh


Posted: 2018-03-27 00:00:00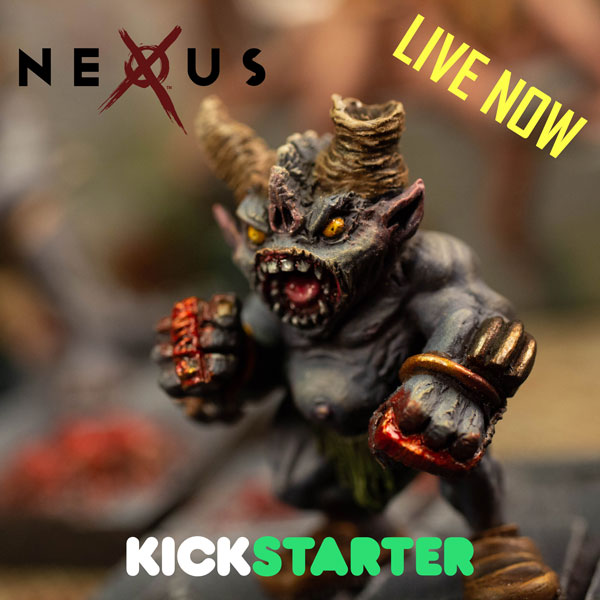 • Bloodthirsty Combat - Engage in 1v1 bouts that pit fighters in an all-or-nothing battle where only one will emerge victorious...and alive. But don't worry, NEXUS is not all about winning and losing in the barge arena. As a Lanista, even a loss from one of your fighters can build fame which will help you on the next bout.


• Choose Your Champion - Known as Helots, arena fighters can come from all known (and unknown) species. They can be outfitted with sleek weapons, have ravenous maws and unending appetites, win by sheer cunning--no method of winning matters so long as your Helot is the last one standing. There are no classes in NEXUS. There are motivations. This means anything you can dream up can have its day in the barge fights!


• Adapt, Evolve, and Conquer - Switch up your strategy on the fly, taking advantage of turning points, triggered events, precision strikes, and other tactics that can turn a losing bout into a rousing victory.




Posted: 2018-09-26 10:59:07

Forum post by Kid_Kyoto, 36 responses at time of this post.
https://prodosgames.com/blog/the-new-beginning

Dear Warzone Fans,

We have some great and exciting news and some not so great news.

Let's start with the not so great.

Despite our best efforts, we were unable to reach an accord with Cabinet Entertainment (Warzone Licensor) over the design concepts for our planned Kickstarter for Warzone; therefore, Prodos and Cabinet have decided to part ways amicably. Furthermore, and sadly for our entire team and wargaming as a whole, Prodos Games will no longer be continuing the Warzone Ressurection product line. We are deeply saddened that the game that helped to build the foundations for Prodos Games as a company has been withdrawn.

We feel that we have invested considerable efforts into its resurgence over the last five years and had great plans for the future, some of which I have shared with you over the past few weeks.

Prodos Games will support Warzone Resurrection in a non-profit way, by releasing free to download PDF with new or updated rules or providing prizes for WZR tournaments. However, we will not be able to release any new miniatures or products from the Mutant Chronicles Universe going forward.

You still can purchase Warzone Resurrection models from our online store until the 9th of October with a 30% discount, after which, Warzone products will be no longer available for sale from Prodos Games for both retailers/distributors and end clients on our webshop. In the meantime, we are negotiating with Cabinet Entertainment?s potential buyback of all Warzone Resurrection assets, including digital sculpts and rules to secure the future of the unique wargaming system. While it might be hard to be upbeat about this at this time, every challenge presents a new opportunity; therefore we are going to put our experience and skills learned from this venture to good use.

To avoid similar situations with IP, ...

Post continues at https://www.dakkadakka.com/dakkaforum/posts/list/764349.page


Posted: 2018-09-26 09:59:07

Posted: 2018-09-25 09:59:07

Posted: 2018-09-25 02:59:07

Forum post by ionusx, 36 responses at time of this post.

time to :soapbox: a little. as a dark angels player who hasnt yet played 8th edition with the new codex only the index. the dark angels are a really terrible codex. its as if someone at Games Workshop was actively out to make a terrible army. dare i say; the worst codex they possibly could.

for purposes of the discussion i will focus mainly on their unique HQ's and units as well as relics

HQ's:

asmodai is still a joke, Ezekiel has the rules he should of had since 6th bloody edition (and hes still under preforming so that should speak volumes), belial continues to be devalued to the point hes actively inferior to a generic captain ALWAYS now, Azreal is overcosted to shit, and sammael lost his 1 redeeming quality which was being the backbone of ravenwing only armies (as pure ravens are now defunct). the interrogator chaplain is still good, but the chaplain is only a good secondary. we have no good primary inside the dex outside of generic guys, and generic guys just means youd be better off in another codex (which i will rationale in a second). none of them outside of ezekiel and sam have any logistical synergies with anyone worth a damn but even those guys are on struggle street

relics:

the relics continue to flounder. the shroud of heroes keeps us from falling into 6th edition orky levels of uselessness here. but the heaven fall blade isnt that good, the eye of the unseen is bad, the storm bolter is mediocre, the foe smiter is okay but then you get to the lions roar and go "what are these kids thinking). the dark angels relics have 1 excellent relic, and the rest range from mediocre to terrible and you could get better from almost every other space marine army which actively slams using generic HQ's..

special units:

deathwing: i wont even entertain the idea of them being even niche useful, between the 7th edition unplayable-formations-wing and t...

Post continues at https://www.dakkadakka.com/dakkaforum/posts/list/764252.page


Posted: 2018-09-25 01:59:07

Forum post by skchsan, 36 responses at time of this post.

To bettet depict the 'dual-edged' nature of plasmas, I suggest the following:

1. 'On a hit roll of 1, the bearer is slain after all shots from this weapon has been resolved' to 'on a hit roll of 1, the bearer is slain.'

2. 'On a hit roll of 1, the bearer is suffers a motal wound after all shots from this weapon has been resolved' to 'on a hit roll of 1, the bearer suffers a mortal wound.'

With the implementation of this rule, it'll be paramount resolving each shot of plasmas individually per shot, per model.

As for the potentially higher penalties for plasmas with higher rates of fire (i.e. 1d3, 2d6)they may be reduced in points somewhat.


Posted: 2018-09-25 00:59:07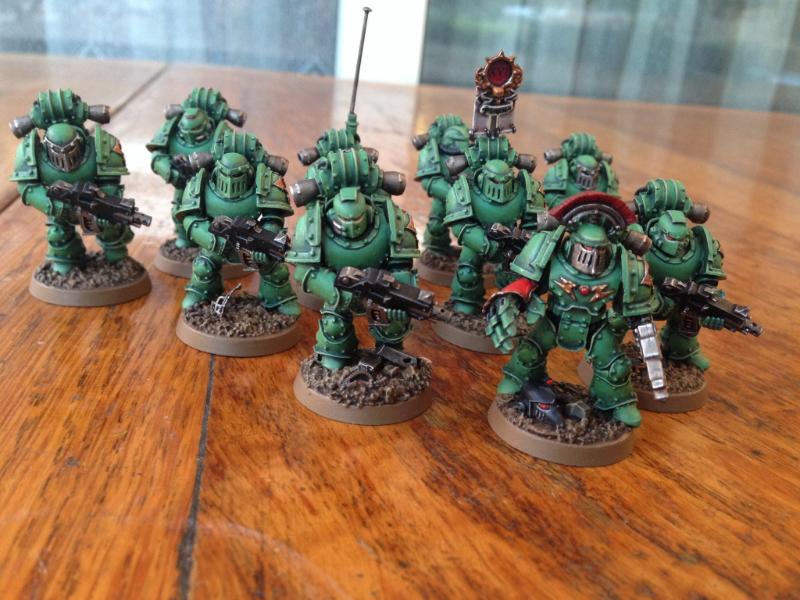 By Legiocustodes


Posted: 2018-09-24 23:59:07

Forum post by reds8n, 36 responses at time of this post.
http://paizo.com/pathfinderplaytest


The Pathfinder Playtest officially launches on August 2, 2018!

In 2008, Paizo launched an unprecedented public playtest aimed at updating the third edition rules to make them more fun, easier to learn, and better able to support thrilling fantasy adventures. More than 40,000 gamers just like you joined in the fun by playtesting the new Pathfinder RPG rules and providing feedback, and the rest is gaming history. Now, 10 years later, it's time to put the lessons of the last decade to use and evolve the game once again. It's time for Pathfinder Second Edition!

Pathfinder Playtest Features
The new Pathfinder Playtest rules are the first step in the evolution to the new edition. We have incorporated the best innovations and lessons of the last 10 years to move the game forward in new and exciting ways. As we count down the days to the Pathfinder Playtest Rulebook release, we'll be revealing more information on the following topics (and more!) on the Paizo blog:

10th-Level Spells and 4 Spell Lists
Alchemists in Core
Archetypes and Multiclassing
Class Changes
Classic Monsters and Magic
Clean, Modular Information-Based Design
Combat Maneuvers that Rock
Designed for All Levels of Play
Easier to Play
Goblin Player Characters
Golarion-Infused
Heroic Storytelling
Innovative Initiative
More Customization
New Background System
Pathfinder Society
Production Values
Race Changes and Feats
Rebalanced Magic Items
Simplified Actions
Streamlined Proficiencies
Support
True to Pathfinder
Wayne Reynolds Art

Pathfinder Playtest Products
All Pathfinder Playtest products will be released as FREE downloads exclusively at paizo.com on August 2, 2018. On the same day, we'll release limited-edition print versions of the Pathfinder Playtest Rulebook, Pathfinder Playtest Adventure, and Pathfinder Playtest Flip-Mat Multi-Pac...

Post continues at https://www.dakkadakka.com/dakkaforum/posts/list/752307.page


Posted: 2018-09-24 22:59:07

Forum post by Nivanti, 36 responses at time of this post.

Heroes of Black Reach by Devil Pig Games is now open for pre order.
https://www.heroes-of-black-reach.com




Posted: 2018-09-24 21:59:07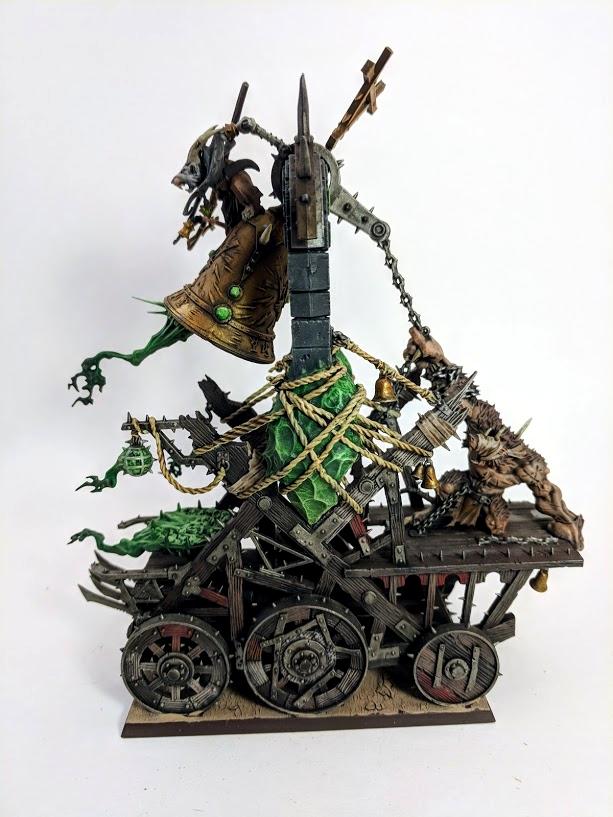 Unknown creator


Posted: 2018-09-24 20:59:07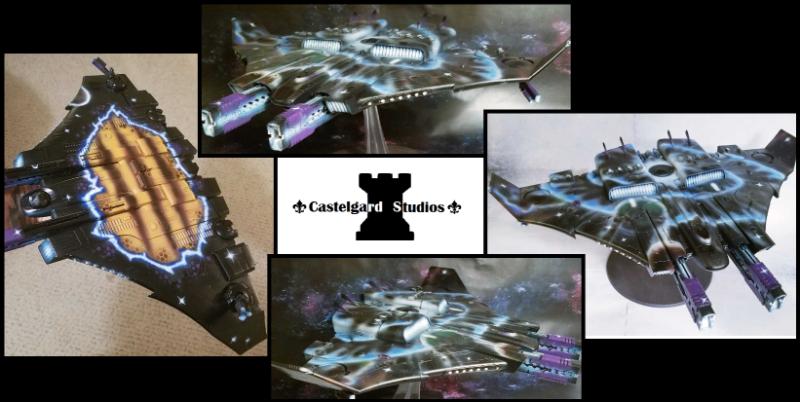 Unknown creator


Posted: 2018-09-24 19:59:07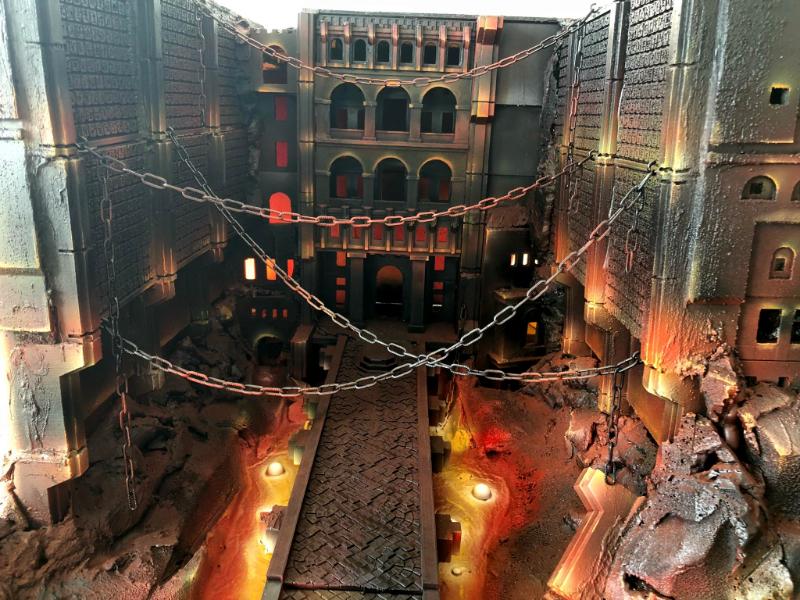 Unknown creator


Posted: 2018-09-24 18:59:07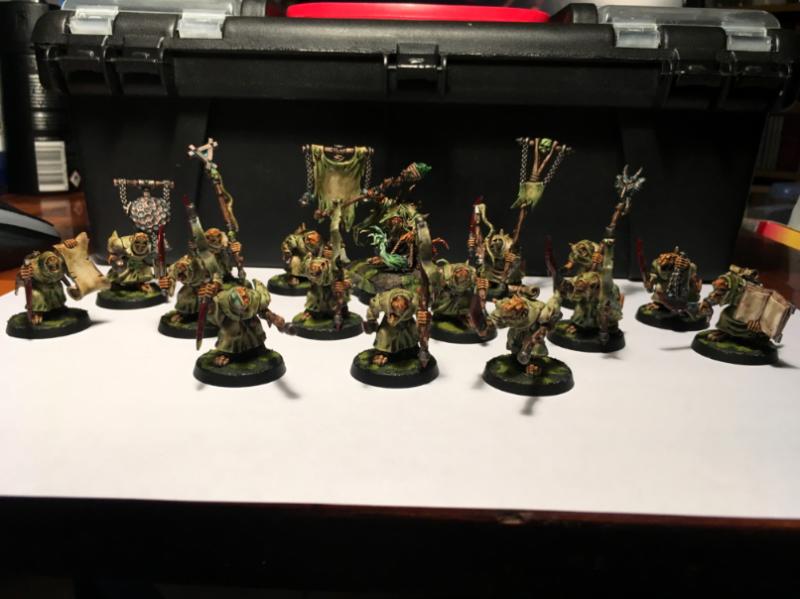 By DragonzHeartz


Posted: 2018-09-24 17:59:07

Forum post by Delvarus Centurion, 36 responses at time of this post.

My favourite has to be Mortarion, its a beautifully sculpted model. A close second are the dawneagle jetbikes.

Worst update has to be Typhus, such a disappointment, how you could have him holding up that manreaper instead of swinging it in a cool arc, plus he's just far too cluttered and caricature like. Also the Wulfen models are also horrible.


Posted: 2018-09-24 16:59:07

Forum post by Galef, 36 responses at time of this post.

I know these were horrible in 7E, but certain mechanics now exist that can make Formations work in 8E
Instead of granting "free" stuff or silly special rules, why not have Formations simple grant Obsec and additional CPs for certain themed detachments?

For example, Saim-Hann Windrider detachment could be:
1 Skyrunner Farseer or Skyrunner Autarch
1 Skyrunner Warlock or Warlock Skyrunner Conclave
3 units of Windriders
Optional 1 unit of Shining Spears and/or 1 unit of Vypers

Must be Saim-Hann. Windriders gain ObSec, 3-4CPs

Nothing too fancy, just Obsec and extra CPs (but still less than a Battalion). Similar can be applied to Deathwing, or really any themed list.
Chapter Approved could eventually release a massive list of such Formations

-


Posted: 2018-09-24 15:59:07

Forum post by Niiai, 36 responses at time of this post.

I never played AoS in 1. edition. How are tomb kings in 2. edition? Is either the official datacards or the unnoficial armybook usefull?


Posted: 2018-09-24 14:59:07

Forum post by spaceelf, 36 responses at time of this post.

In the past several years we have seen the rise of MDF terrain and the like. Game mats have also become very popular. Few people would argue that such terrain is superior to resin or plastic terrain. You need only look at Wyrds new plastic terrain to be reminded of how nice terrain can be. I am of course biased. In many instances I view MDF terrain to be the equivalent of playing with cardboard cutouts. Not that it is bad, but why spend the money on minis, when you are playing with cutout buildings? It just seems inconsistent.

Most of us cherish highly detailed resin casts, and beautiful sculpting in the miniatures we buy. However, these values seem to get lost in our purchases of terrain. Is terrain getting the short end of the stick in the hobby?




Posted: 2018-09-24 13:59:07

Forum post by OrlandotheTechnicoloured, 36 responses at time of this post.

https://www.kickstarter.com/projects/674003445/impact-miniatures-presents-the-lost-ks-mini-projec?ref=nav_search&result=project&term=impact!

Not All Minis go to Heaven

Impact! believes that lost and forgotten or unmade miniatures shouldn't stay lost to the hard drive abyss they've been relegated to.

Whether they were from discontinued lines, failed or undelivered projects we think they deserve to be resurected, brought into the light, and that's why this project is dedicated that end.

Today we give you a chance to get minis that are either no longer available, or never made it the light of day.

Over the past year Impact! has reached out to different Kickstarter Creators whose lines of miniatures failed to fund, were never got delivered or finished, or simply were discontinued after an initial printing run.

We've licensed or outright purchased everything shown in this project and now all that is left raise the capital for molds and materials and bring these amazing miniatures to backers to you, your friends, and your families and for gamers on tables everywhere

WHERE DID THESE MINIATURES COME FROM?
?Miniatures from the discontinued board game Wizard's Academy
?Miniatures from the closed company ZN Games
?Miniatures from the discontinued line for Breachworld by Jason Richards
?Miniatures from the discontinued line by Hivetrygon Minis
?Miniatures from closed company Soul Jar
?Miniatures from the failed to fund KickStarter Dawn of the Archmage
?Miniatures from the failed KickStarter Torn Armor

NOTE ON TORN ARMOR

One of the group of STL files I was able to purchase was the STLs from the Torn Armor KS project that funded but failed to deliver. While I have no connection to that project at all, I will work with you to get you some/all of the miniatures at cost + shipping. I set up a special $2 reward level to assist with handling this.



3D PRINT...

Post continues at https://www.dakkadakka.com/dakkaforum/posts/list/


Posted: 2018-09-24 12:59:07

Forum post by HexHammer, 36 responses at time of this post.

Just seen some of the guns of the Flash Gitz, imo they looks too good and something one could expect from the empire, not some clunky impractical stuff that has been clad together by some half witz.

- barrels of a multi barreled "gatling'ish" gun should have different lengths
- have decorative non funct barrels pointing different directions



Posted: 2018-09-24 11:59:07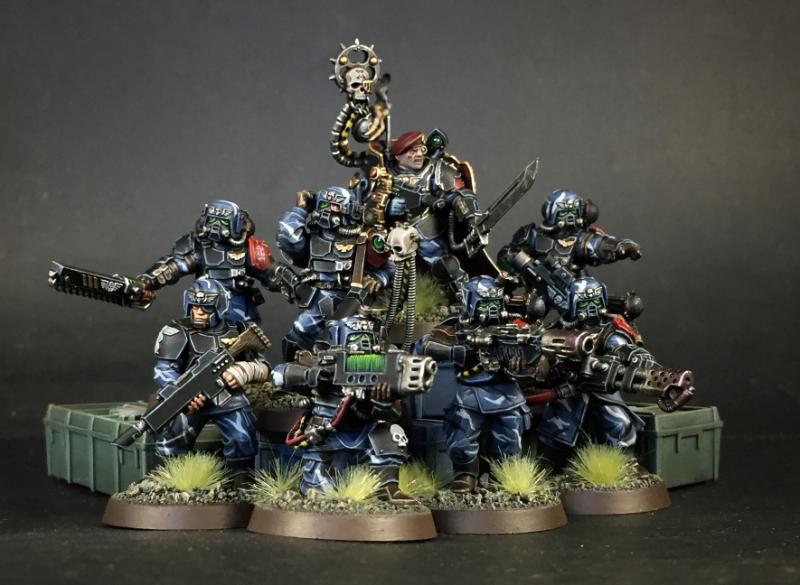 Unknown creator


Next Page (older)