What is Dakka?
DakkaDakka is a large, independent wargaming community that features discussion, tutorials and images for many games. If you are new to the world of wargaming then learn about it in our introductory article: What is Wargaming?















More About Dakka
DakkaDakka - Warhammer, 40k, Warmachine and Flames of War Community.
DakkaDakka is a large, independent wargaming community that features discussion, tutorials and images for many games.
Warhammer 40,000
Our warhammer 40k forums are among our most popular. They have been operating the longest and contain discussion about every facet of warhammer 40k from tactics and army lists to background and upcoming releases.
Warhammer Fantasy
The Warhammer Fantasy Battle Forums are consistently increasing in popularity and are almost on a par with our 40k forums covering the same large range of content with advice from some of the best tacticians the world has to offer.
Warmachine and Hordes
Dakka now has one of the largest Warmachine and Hordes forums on the web, and has a huge range of Warmachine Pictures in our gallery.
Flames of War
Flames of War and other historical games are growing in popularity here on dakka and we invite anyone to join in and discuss them in detail. As flames of war grows more popular, Dakka's coverage will only increase. Be sure to check out the Flames of War gallery to see some inspiring stuff.
Dakka Features
Dakka is a big site with a lot to explore. Here we highlight some of our more interesting features:
Wargaming Gallery
The dakka gallery is one of the largest wargaming galleries in the world and has a huge range of tagged miniatures from many game systems. From flames of war to babylon 5, and of course 40k. You can vote on images (like using hot-or-not), and use our advanced gallery search engine to find exactly what you are looking for, be it space marines, orks, cryx or Dark Elves!
Forums
The dakka forums are growing faster and faster and are the bread and butter of the website. They still maintain quality and a fair level of freedom compared to many other forums. Our most popular forum is News and Rumours, but Dakka Discussions and 40k army lists are very popular too. There are some important rules to consider (no spam, no swearing, no piracy) but everybody gets on well enough thanks to our great moderation team.
Articles
The dakka wargaming articles are run on a wiki (like wikipedia). We have a huge range of wargaming articles covering everything from tactica to modeling and painting and even some great funny stuff. If you are bored and want to have the equivalent of dozens of magazines to read then head over to the main articles page and start clicking around. Because it is a wiki, anybody can hop in and click the 'edit' tab at the top of the page, so if you have anything to add or just see some typos or bad grammar then you can help make it better for everyone.
Army Profiles
Dakka's army profiles are a throwback to the very earliest version of dakka from the late 1990s, where various armies were highlighted in detail. Our army profiles section now contains many armies from different game systems with in depth photographs, army lists and explanations of their signifigance from their owners.
DCMs
Help keep Dakkadakka.com running by becoming a DCM (Dakka Contributing Member) and enjoy a ton of perks for doing a good deed! For a small donation of only $25 a year you gain the following benefits:
Surf with ease! Get an ad-free site.
Be a celebrity! Get a 'DCM' marker in the forum listings and under your username.
Name yourself! Create your own custom title in the forums.
Expand your conversation! Post and chat in a private DCM forum.
Dakka Blog
Posted: 2018-03-22 09:00:00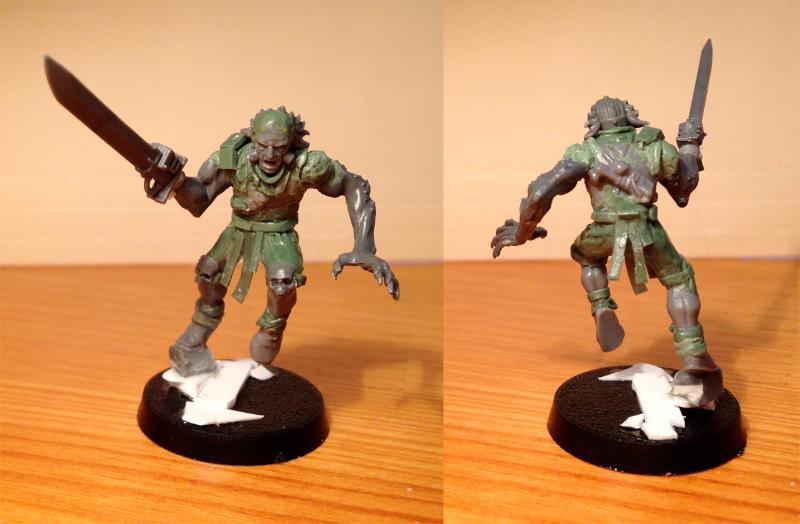 Unknown creator


Posted: 2018-03-22 08:00:00


By Arkaal


Posted: 2018-03-22 07:00:00

Forum post by buddha, 91 responses at time of this post.

Very surprised to see the lack of discussion about the new Tau dex. It's out, people are playing with it, but dakka seems quite silent. Heck, I even see a lack of threats even griping about how good or bad they are. Any explanations for this seeming whisper of a codex release?


Posted: 2018-03-22 06:00:00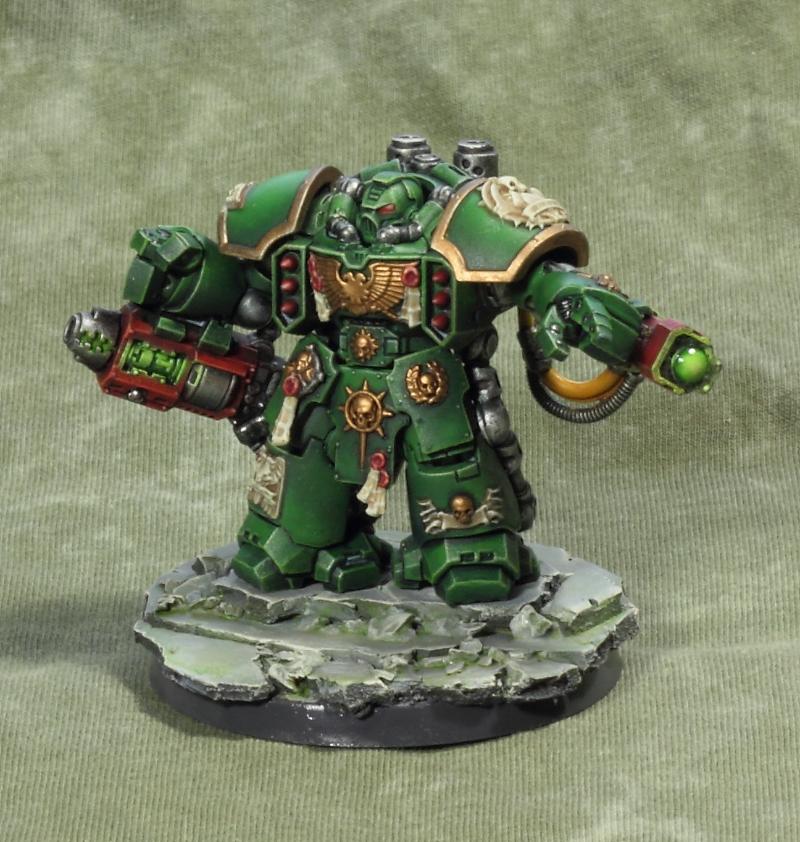 By Satarothhh


Posted: 2018-03-22 05:00:00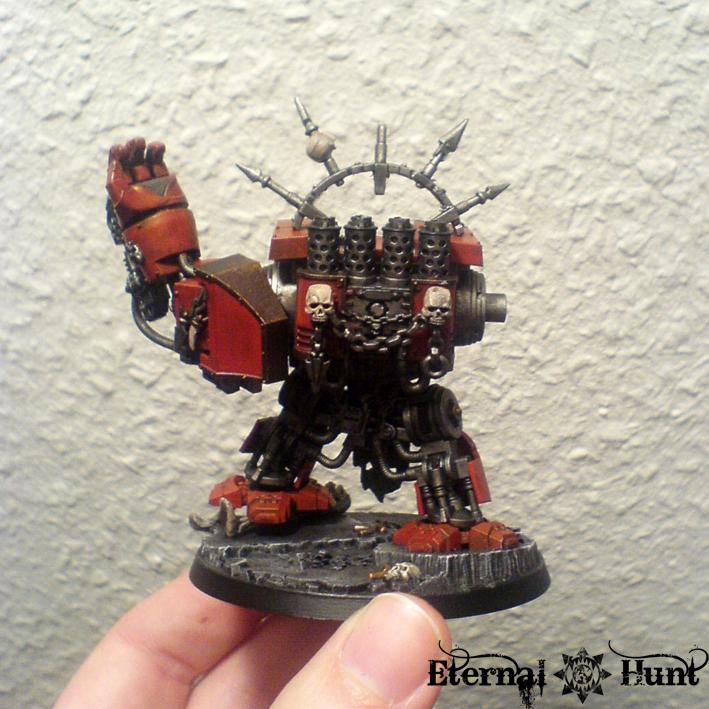 By KrautScientist


Posted: 2018-03-22 04:00:00

Forum post by Togusa, 80 responses at time of this post.

Hello, I'm surprised one hasn't been made. But let's update here what we get from tonight's previews!

P.S. Anyone know if they're live streaming the event?



Posted: 2018-03-22 03:00:00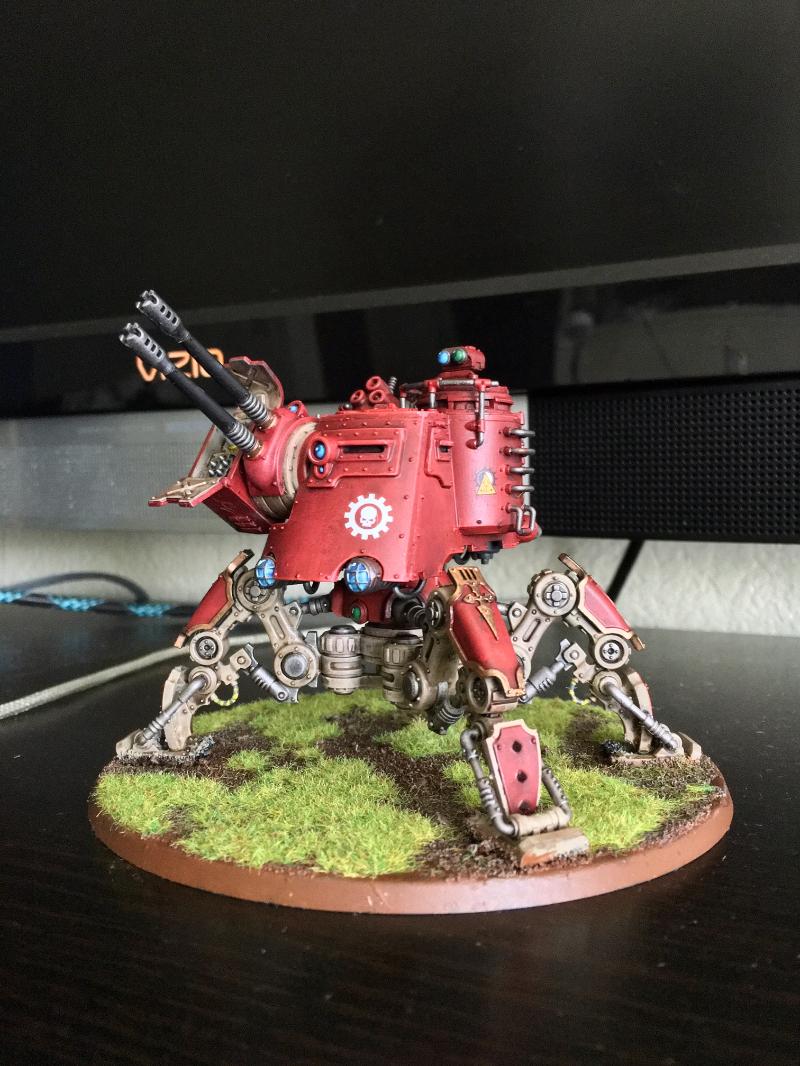 Unknown creator


Posted: 2018-03-22 02:00:00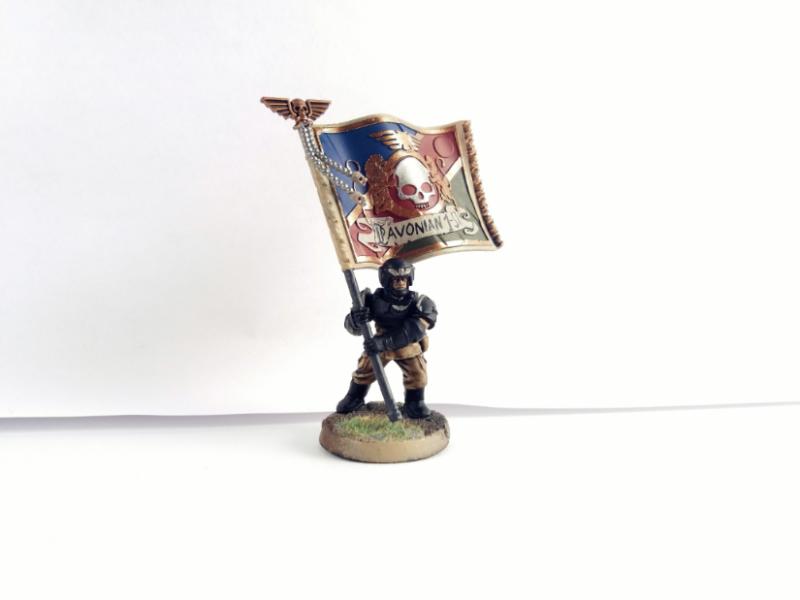 By maciekufo


Posted: 2018-03-22 01:00:00

Unknown creator


Posted: 2018-03-22 00:00:00



We at Heresy Lab are pleased to announce our Heresy Girls Kickstarter. We're dedicated to creating the very finest 32mm resin wargaming miniatures available. Our models make a great addition to any tabletop army or gaming system. This project has 10 amazing figures to start with, but we will be expanding to add more figures, add-ons, and freebies as the campaign unfolds.

Head on over to our Kickstarter page to join us today!




Posted: 2018-03-21 22:59:07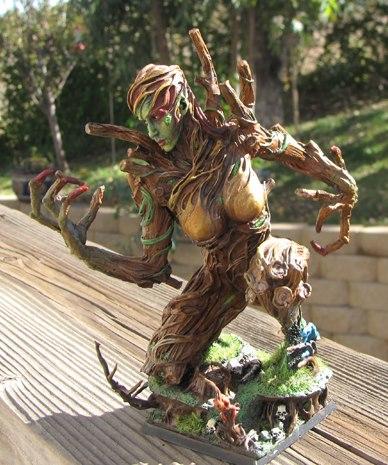 By Captain Chronos


Posted: 2018-03-21 21:59:07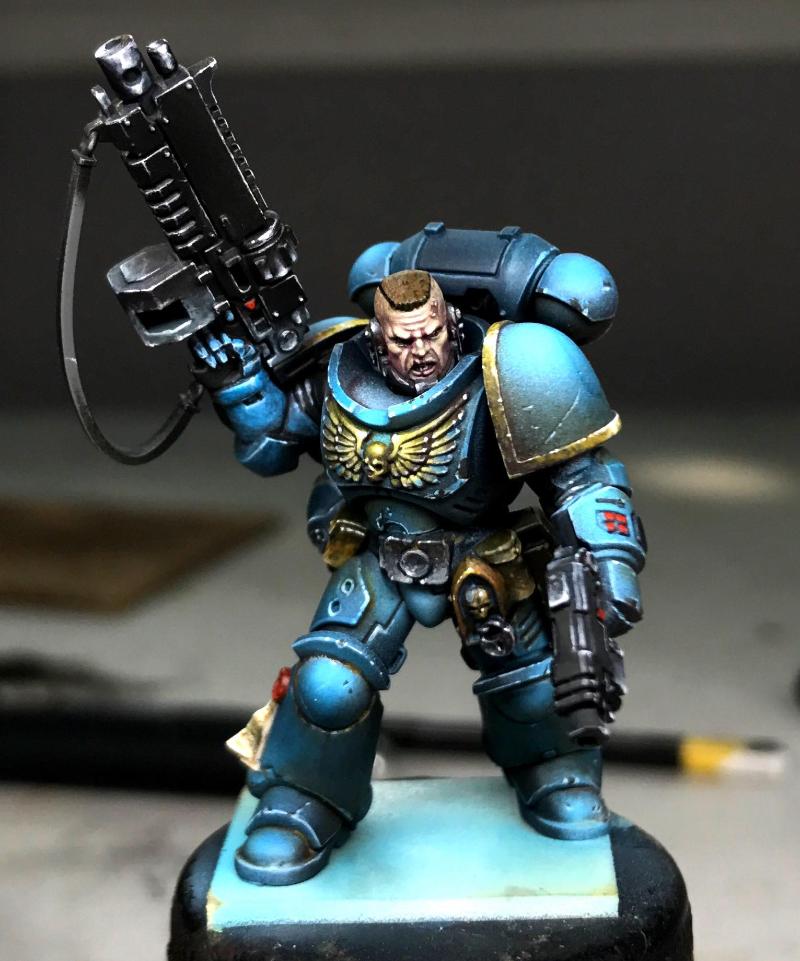 Unknown creator


Posted: 2018-03-21 20:59:07

Forum post by MagicJuggler, 89 responses at time of this post.
https://whc-cdn.games-workshop.com/wp-content/uploads/2018/03/40kTau-Mar9-HotBlooded5y.jpg

Explanation: Normally, the shooting sequence is: Select a unit to shoot, Declare targets, allocate weapons, then resolve attacks. Unlike many other Stratagems, this one does not let you Shoot as if though it were the Shooting Phase, but has ambiguously-worded RAW.

* Normally, you can only select a unit to shoot with if it did not Advance, Fall Back, and is not engaged in close combat. However, this stratagem simply says you may select a Vior'la Infantry unit to shoot twice, without a qualifier that the unit could be selected in that phase to begin with.

* Likewise, the rules for selecting targets state that in order for an enemy unit to be selected as a target, the enemy unit must be unengaged and at least one model in your unit must be in range and line of sight with a weapon that will be used to attack the enemy unit. However, Hot-Blooded simply states that you MUST target the closest enemy unit, without qualifying "that could normally be targeted as per Selecting Targets in the Shooting Sequence."

Unlike the Focused Fire stratagem where the RAI is easier to reach a consensus on (The stratagem is for focusing on one unit, instead of the entire enemy army), here you can argue that firing Breachers from melee is in fact fluffy while fitting many hot-blooded anime clichés.


Posted: 2018-03-21 19:59:07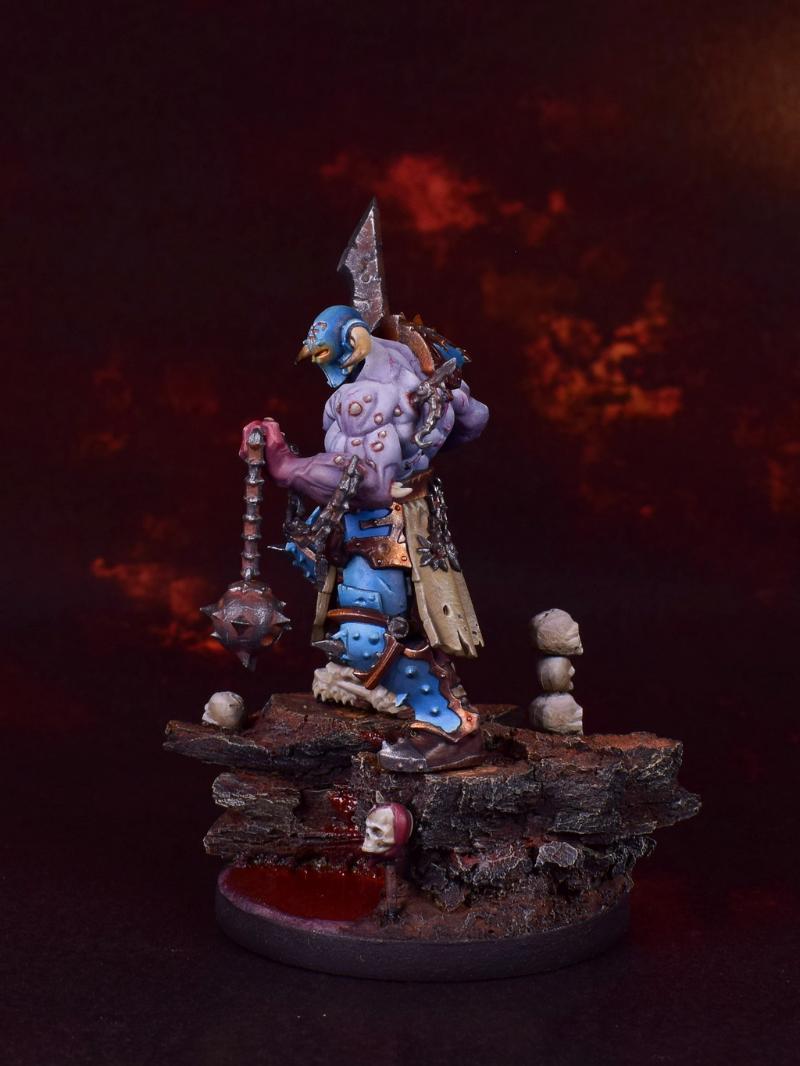 By Modock


Posted: 2018-03-21 18:59:07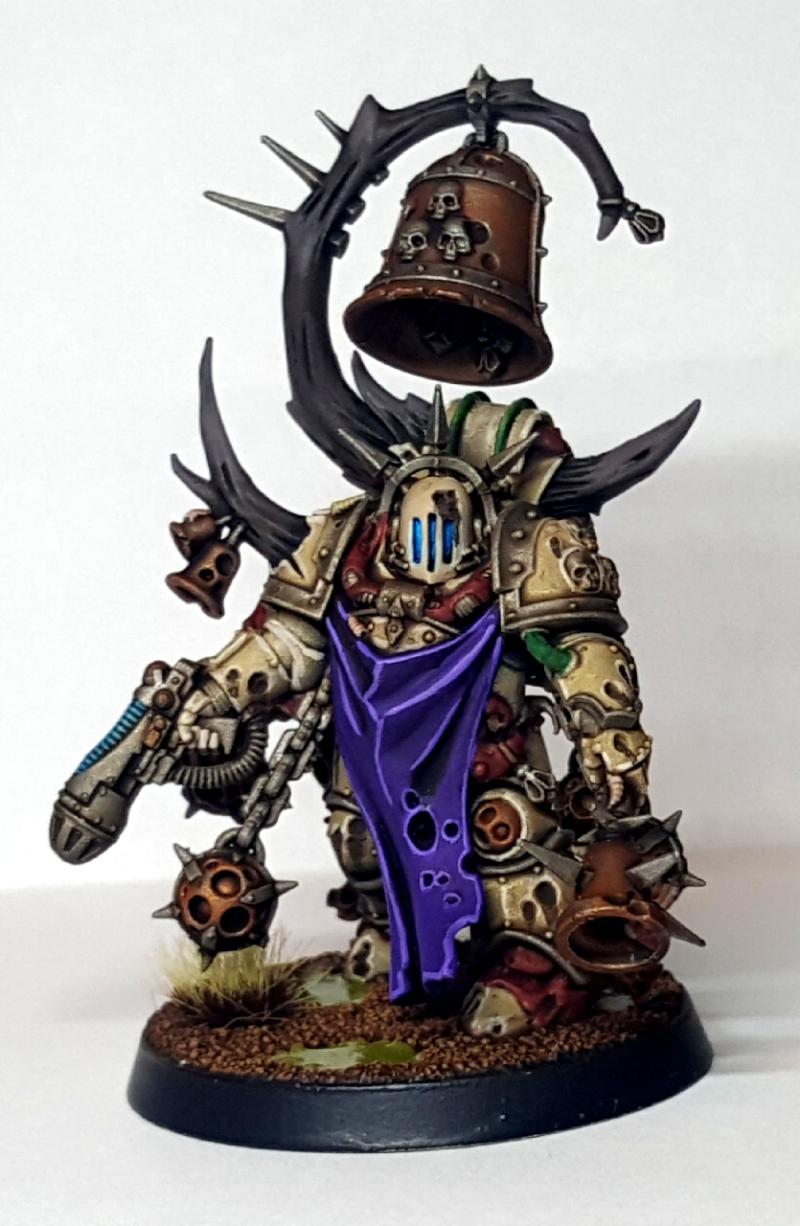 By Spouth


Posted: 2018-03-21 17:59:07

Forum post by Stephanius, 5 responses at time of this post.

Last Friday I came across an assembled and primed Morathi on the counter of my local GW store. Having no desire to start another army but interest in painting this awesome model, I got to take it home to slap some paint on it, which I did on the weekend. On Wednesday I got to deliver her and her mini-me back to the store. Very nice model, enjoyable to paint.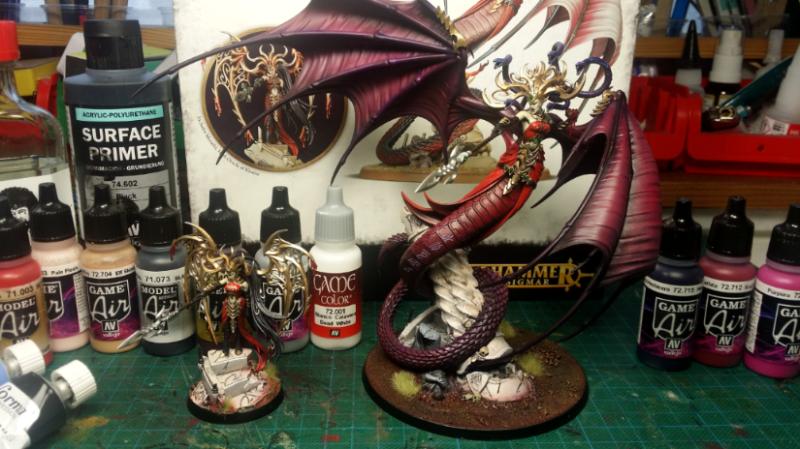 Posted: 2018-03-21 16:59:07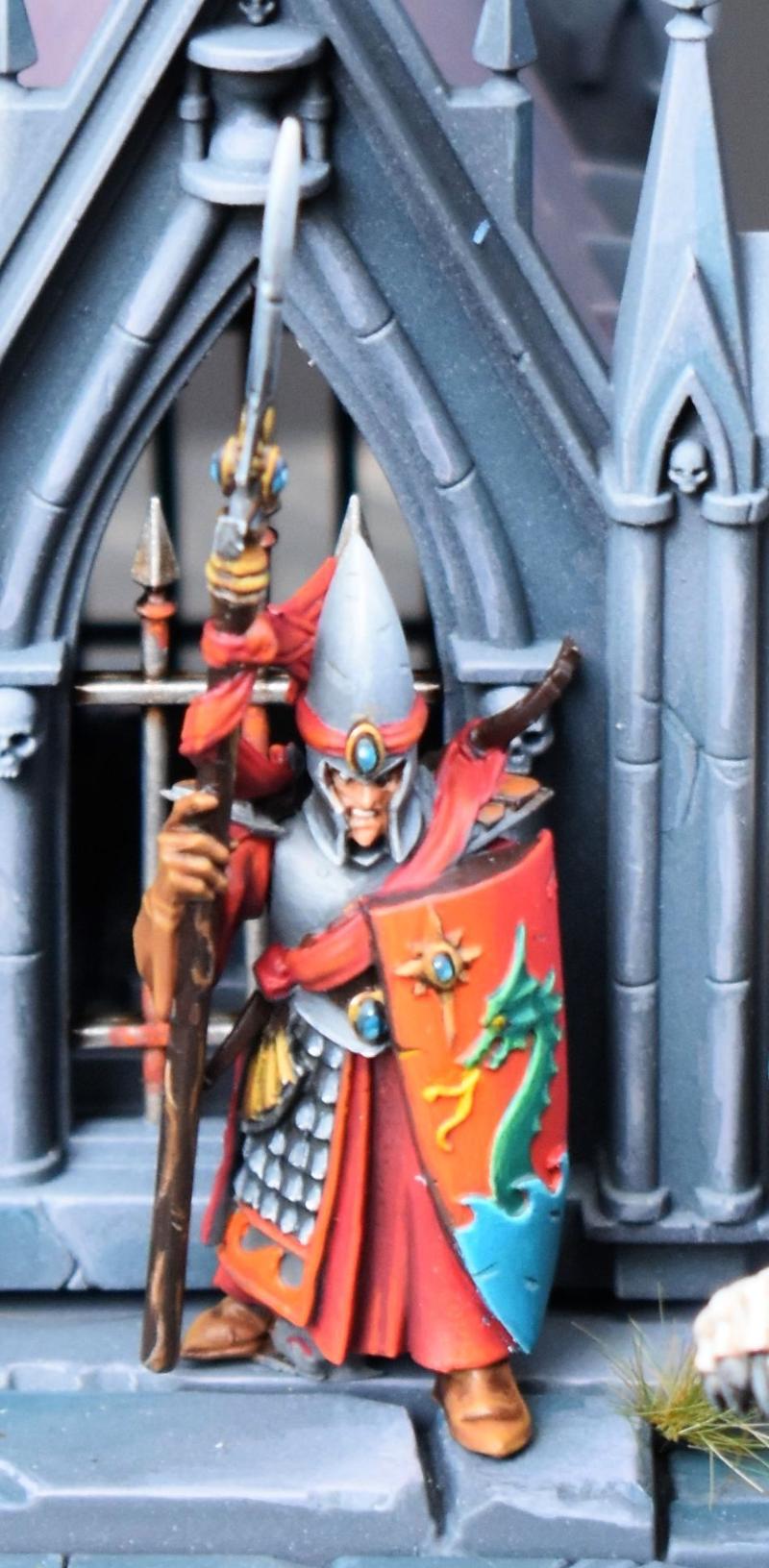 Unknown creator


Posted: 2018-03-21 15:59:07

Forum post by HaterTot44, 83 responses at time of this post.

I play an ork army based around the contents of the Start Collecting Orks kit. My favorite model in the army is the ork deff dread, but a friend of mine claims dreads are universally accepted to be horrible units :salt: . Does anyone have a second opinion and/or experience regarding their effectiveness?


Posted: 2018-03-21 14:59:07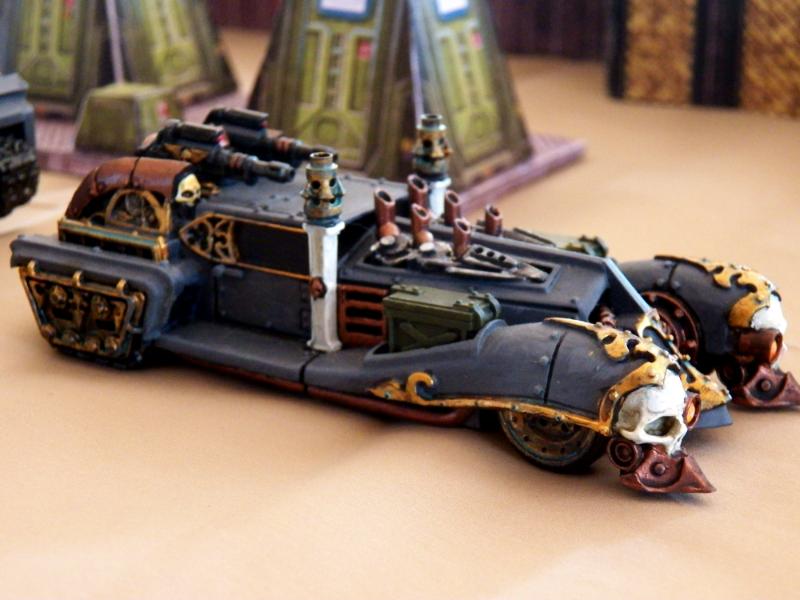 Unknown creator


Posted: 2018-03-21 13:59:07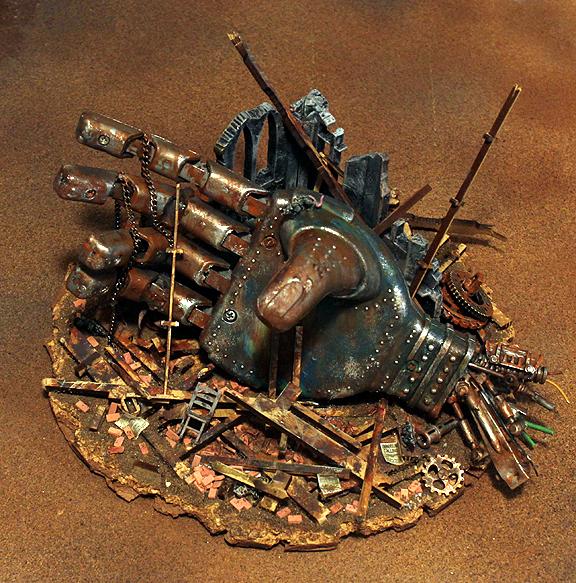 By Brushfire


Next Page (older)