What is Dakka?
DakkaDakka is a large, independent wargaming community that features discussion, tutorials and images for many games. If you are new to the world of wargaming then learn about it in our introductory article: What is Wargaming?















More About Dakka
DakkaDakka - Warhammer, 40k, Warmachine and Flames of War Community.
DakkaDakka is a large, independent wargaming community that features discussion, tutorials and images for many games.
Warhammer 40,000
Our warhammer 40k forums are among our most popular. They have been operating the longest and contain discussion about every facet of warhammer 40k from tactics and army lists to background and upcoming releases.
Warhammer Fantasy
The Warhammer Fantasy Battle Forums are consistently increasing in popularity and are almost on a par with our 40k forums covering the same large range of content with advice from some of the best tacticians the world has to offer.
Warmachine and Hordes
Dakka now has one of the largest Warmachine and Hordes forums on the web, and has a huge range of Warmachine Pictures in our gallery.
Flames of War
Flames of War and other historical games are growing in popularity here on dakka and we invite anyone to join in and discuss them in detail. As flames of war grows more popular, Dakka's coverage will only increase. Be sure to check out the Flames of War gallery to see some inspiring stuff.
Dakka Features
Dakka is a big site with a lot to explore. Here we highlight some of our more interesting features:
Wargaming Gallery
The dakka gallery is one of the largest wargaming galleries in the world and has a huge range of tagged miniatures from many game systems. From flames of war to Maelstrom's Edge, and of course 40k. You can vote on images (like using hot-or-not), and use our advanced gallery search engine to find exactly what you are looking for, be it space marines, orks, cryx or Dark Elves!
Forums
The dakka forums are growing faster and faster and are the bread and butter of the website. They still maintain quality and a fair level of freedom compared to many other forums. Our most popular forum is News and Rumours, but Dakka Discussions and 40k army lists are very popular too. There are some important rules to consider (no spam, no swearing, no piracy) but everybody gets on well enough thanks to our great moderation team.
Articles
The dakka wargaming articles are run on a wiki (like wikipedia). We have a huge range of wargaming articles covering everything from tactica to modeling and painting and even some great funny stuff. If you are bored and want to have the equivalent of dozens of magazines to read then head over to the main articles page and start clicking around. Because it is a wiki, anybody can hop in and click the 'edit' tab at the top of the page, so if you have anything to add or just see some typos or bad grammar then you can help make it better for everyone.
Army Profiles
Dakka's army profiles are a throwback to the very earliest version of dakka from the late 1990s, where various armies were highlighted in detail. Our army profiles section now contains many armies from different game systems with in depth photographs, army lists and explanations of their signifigance from their owners.
DCMs
Help keep Dakkadakka.com running by becoming a DCM (Dakka Contributing Member) and enjoy a ton of perks for doing a good deed! For a small donation of only $25 a year you gain the following benefits:
Surf with ease! Get an ad-free site.
Be a celebrity! Get a 'DCM' marker in the forum listings and under your username.
Name yourself! Create your own custom title in the forums.
Expand your conversation! Post and chat in a private DCM forum.
Dakka Blog
Posted: 2021-05-14 09:59:07

Posted: 2021-05-09 07:00:00



It is that time of year to celebrate General Baggy's Birthday with a Sale. Normally, this is a one day event, but due to it being close to US Armed Forces Day, we decided to run it over two days and salute our active troops! Sale details below!

The Sale will start Friday May 14th 2021 and run through Saturday May 15th 2021.

Free Shipping on orders:

• $350 or more for the US Website
• £300 or more for UK Website

15% DISCOUNT
• Bag Bundles and Magna Rack Products

25% DISCOUNT
• Limited Edition Color Bags (UK) and everything else

45% DISCOUNT
• UK ONLY - Privateer Press Bags Empty and with Foam (excluding Custom, Magna Racks) (BF-PPBHB, BF-PPBIK, BF-PPBLW, BF-PPBP3, BF-PPBT, BF-PPBW)

BattleFoam.com




Posted: 2021-05-14 00:59:07

By ScootyPuffJunior


Posted: 2021-05-13 23:59:07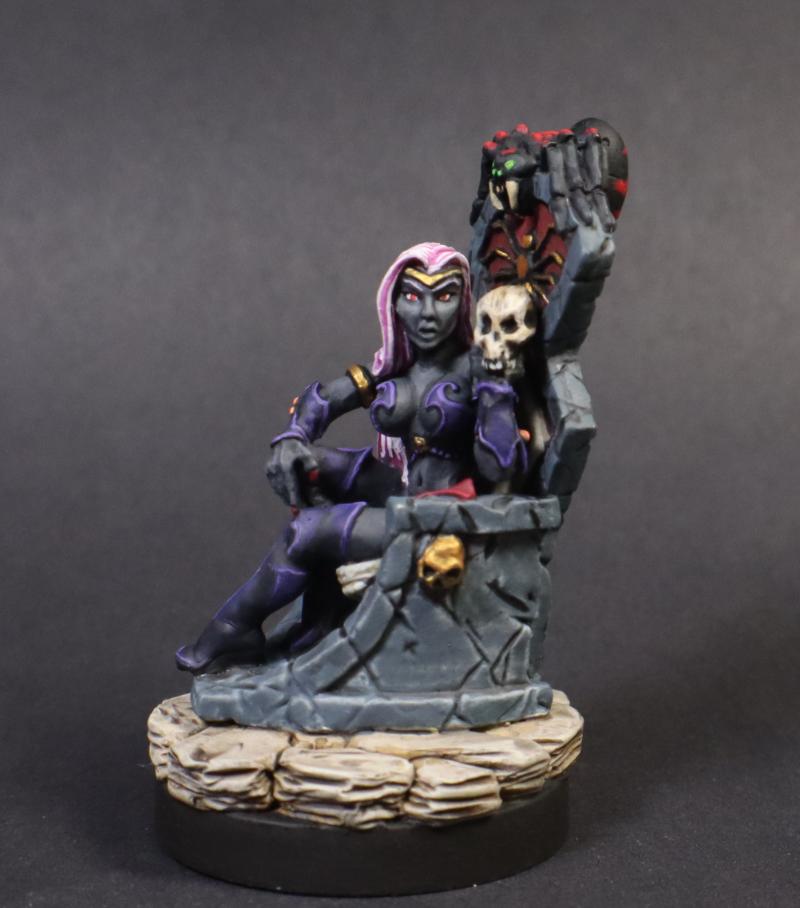 By Carrero Arts


Posted: 2021-05-13 22:59:07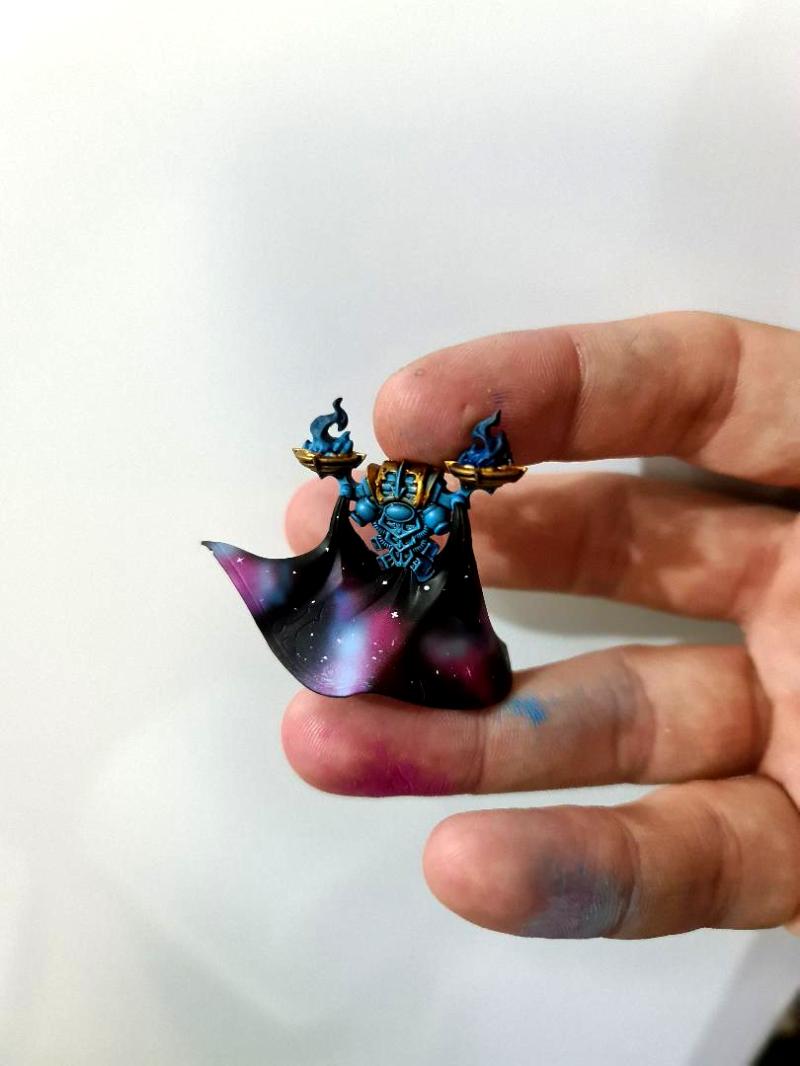 By Valkyrie


Posted: 2021-05-13 21:59:07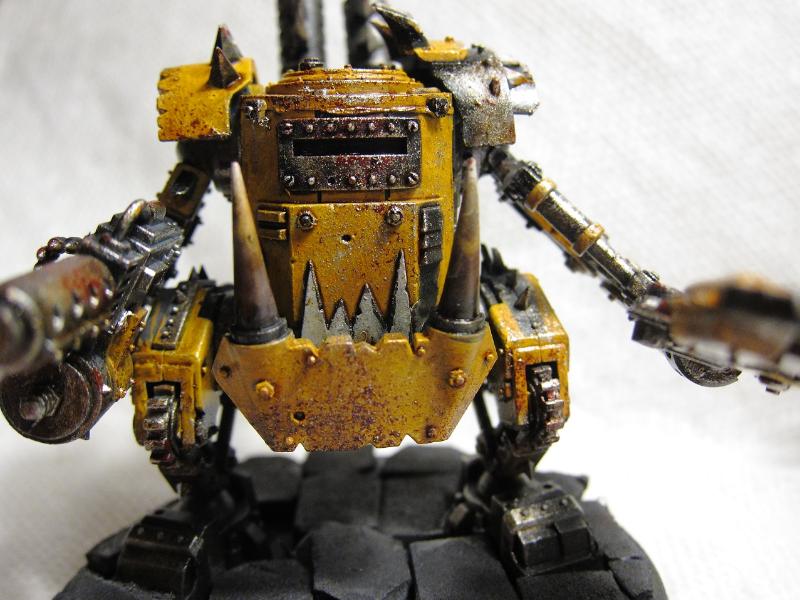 By General_K


Posted: 2021-05-13 20:59:07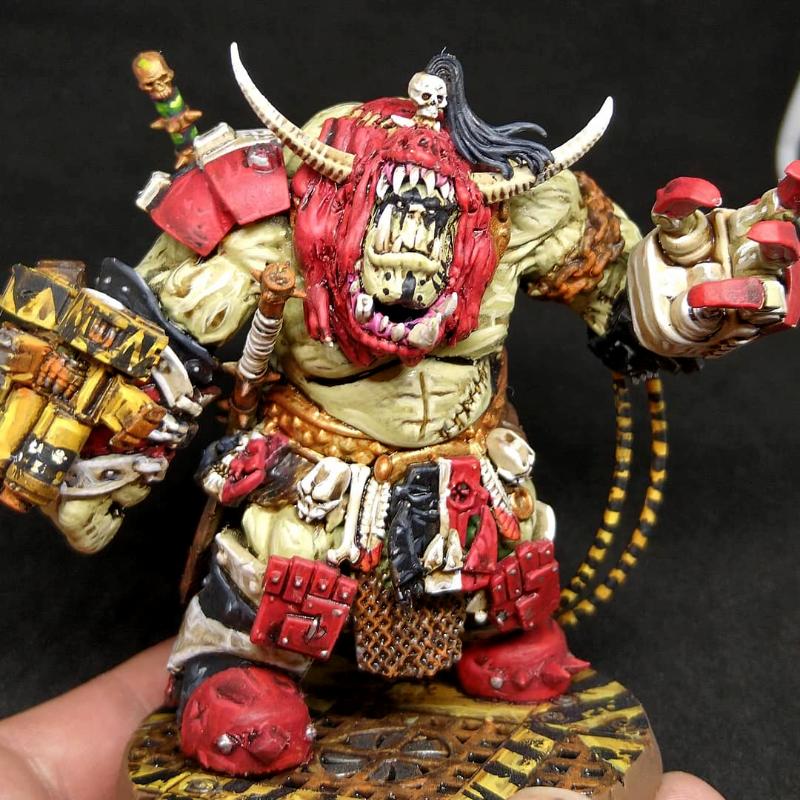 By TheSquigLebowski


Posted: 2021-05-13 19:59:07

Forum post by Nazrak, 36 responses at time of this post.

Given the tendency for any discussion of causal play elsewhere in the forum to veer off into the perennial argument as to whether casual/competitive play is better/valid, I wondered if it might be worth having a thread for those of us who take a, let's say, less-competitive approach to the game to chat about what we're up to, bounce ideas around etc without having that argument take over everything, as it so often tends to.

NB ? No judgement on how you choose to approach the game, competitive people ? you guys do you ? but just as "casual" chat is discouraged in the various tactics threads, maybe this one's not for you. Please try and remember this if you want to join in with this thread.

So what's everyone up to, chill-40K-wise? My current project is trying to finish painting the contents of the Command Edition set by the end of the month. Our local game shop is re-opening next week and my wife and I are going to go and spend an afternoon playing through the Command Manual introductory scenarios ? for me it'll be a way of easing into 9th ed, which I haven't had a chance to try yet, and for her, despite not being particularly invested in the hobby, it's a chance to do something a bit different after being cooped up in various lockdowns for so long. Also think it'll help me focus on getting some stuff painted if I've got a gaming-related deadline looming over me. Anyone else played through that stuff and, if so, any thoughts?


Posted: 2021-05-13 18:59:07

Forum post by mrFickle, 36 responses at time of this post.

Returning to 40K a few years ago i can?t help but notice the increasing amount of ?battle suits? in various armies. SOB have a new one coming, GK have one I just realised, the new primaris drednoughts and then the TAU.

Personally I find the lm hugely derivative of other sci fi works, which I know is the almost the GW mission statement, but it find these bug me somewhat more.

I mean if it was just the tau, whatever it?s an armies look, regardless of the ?inspiration?. But the grey knight and the SOB I find just a bit boring and lazy. They are good models but the idea of hoping into a humanoid robot over and over again is boring.

I find the ork nobz in their mega and the kills canz ok be use they are very different to the stuff I?ve seen in other works and they are very orky.

But a humanoid robot with a big sword or gun I feel is not design to be original but to appeal to an audience of other non GW products


Automatically Appended Next Post:
I should say the same wihh the first born dreadnoughts, backed up with really good fluff to make them unique enough for 40K to be interesting


Posted: 2021-05-13 17:59:07

Forum post by Thairne, 36 responses at time of this post.

Just like Astartes, they possibly browbeat the next good channel into submission.
https://www.youtube.com/watch?v=l-54J5Pu4bs

He had some very good and lengthy animations, mostly, but not exclusively, involving the DKoK.

If anyone has those saved somewhere...


Posted: 2021-05-13 16:59:07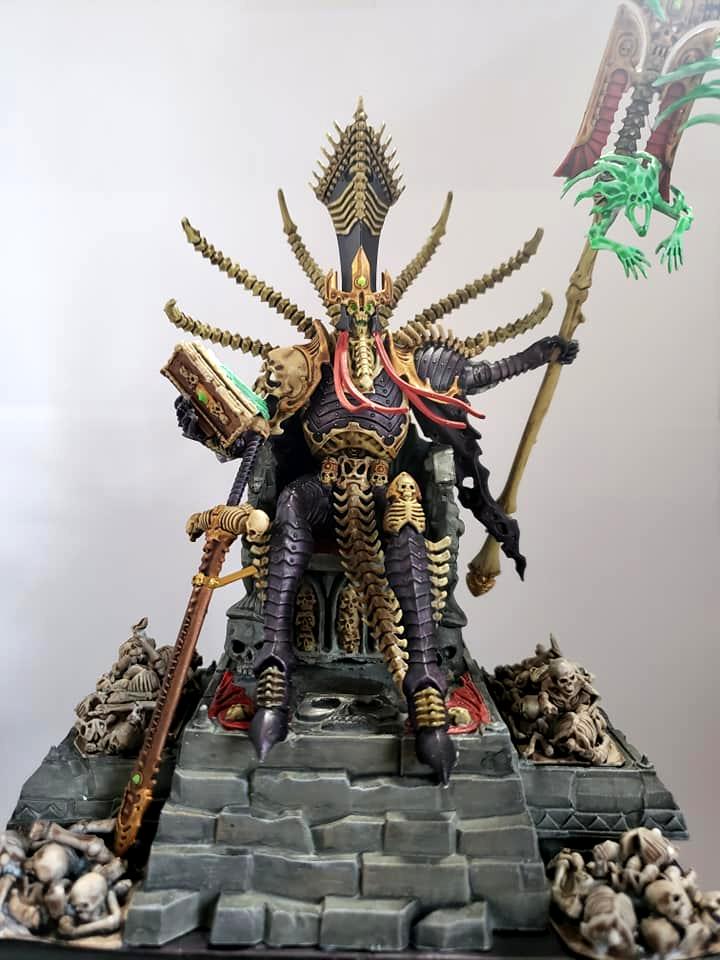 By HunterEste


Posted: 2021-05-13 15:59:07


Unknown creator


Posted: 2021-05-13 14:59:07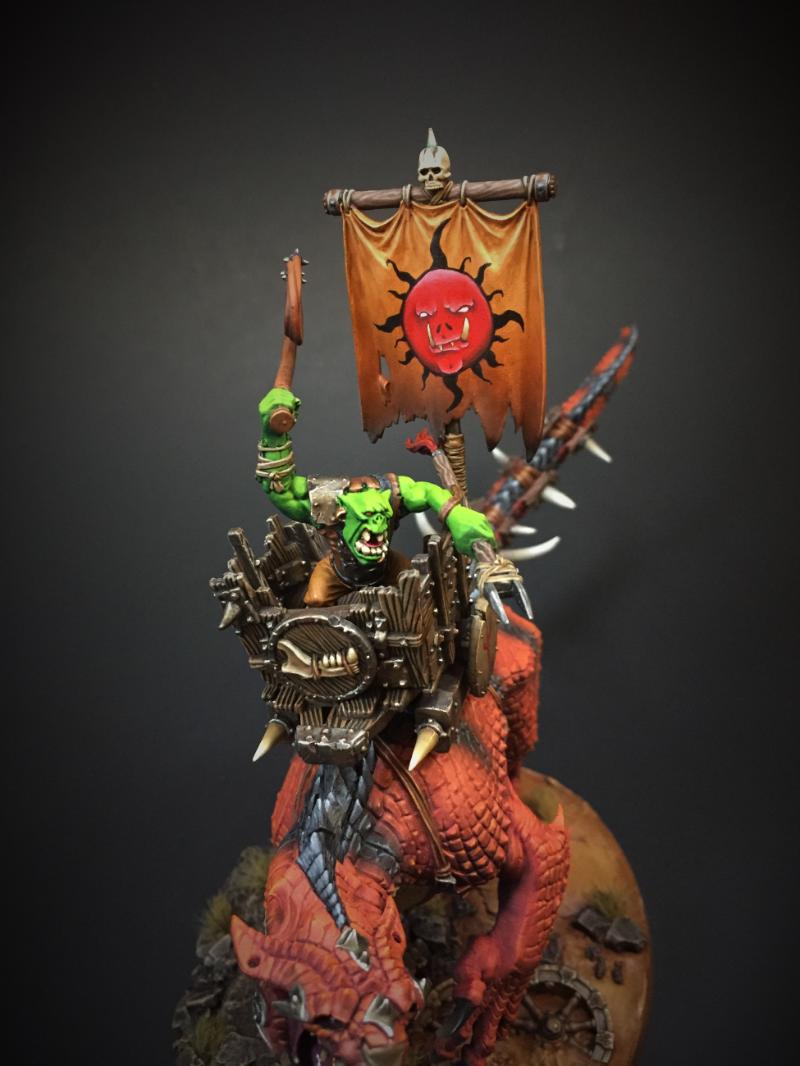 Unknown creator


Posted: 2021-05-13 13:59:07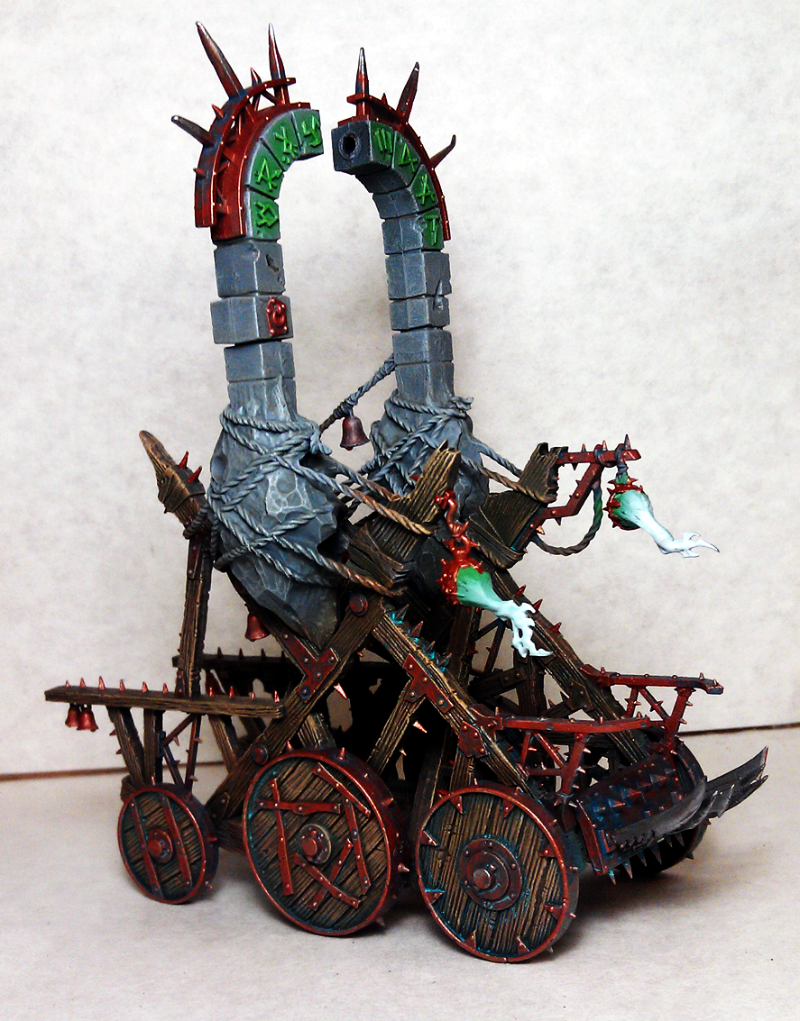 Unknown creator


Posted: 2021-05-13 12:59:07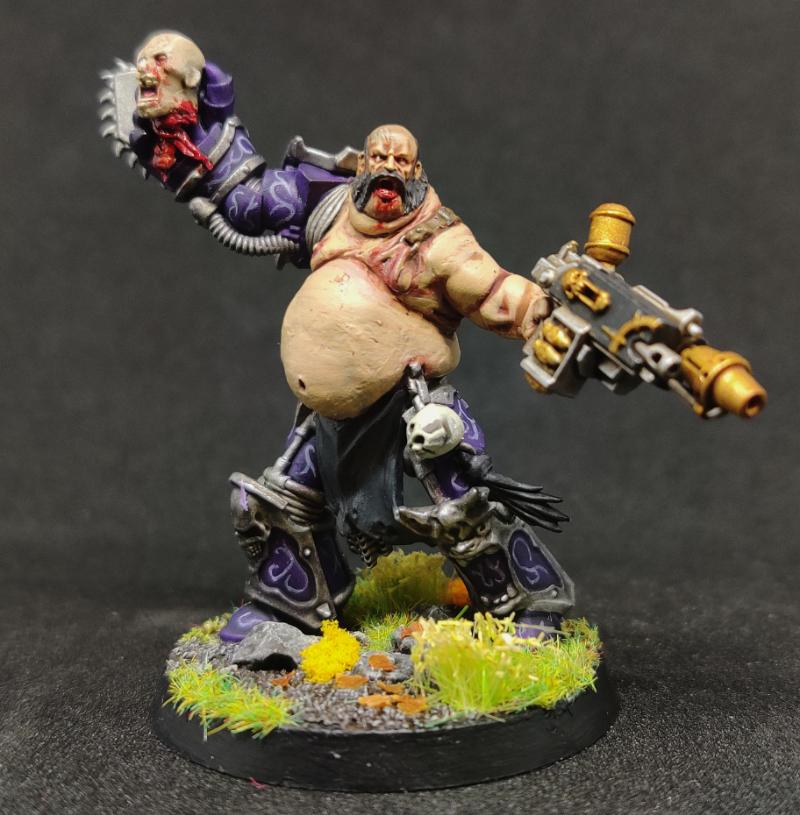 By tarar2d2


Posted: 2021-05-13 11:59:07

Forum post by Smotejob, 36 responses at time of this post.

Since the grey knights were teased on day 5 of Warhammer fest, I curious what yall think the grey knights will receive.
I saw in the video a dreadknight and crowe. What I think is interesting about crowe is that the black blade of antwyr seemed to be giving off a visual aura, like it was being used or activated in some way. Crowe also looked a little primaris.

Just thoughts what do you all think? Link is for the announcement, video is toward the bottom.
https://www.warhammer-community.com/2021/05/07/warhammer-fest-online-day-5-even-more-warhammer-40000/


Posted: 2021-05-13 10:59:07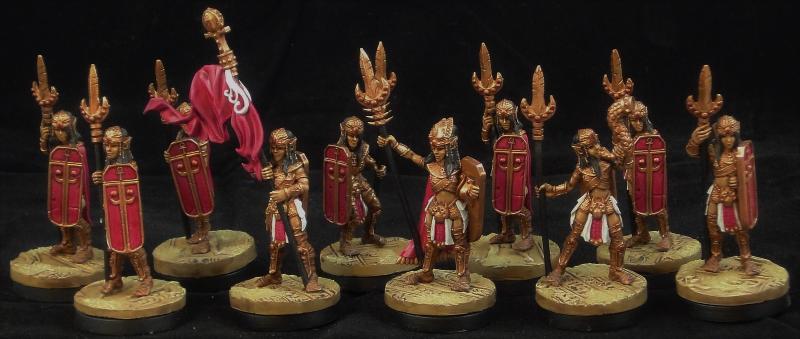 By John Prins


Posted: 2021-05-13 09:59:07

Posted: 2021-05-12 11:59:07

Forum post by filbert, 36 responses at time of this post.

It's a little embarrassing that it has got to this stage but here I am asking the Dakka community for time management tips and tricks. I'm a self-confessed hobby butterfly and procrastinator; I flit from project to project and from game system to system and while that's entertaining and all, it does mean no one project ever gets finished to my satisfaction. It doesn't help that I find painting the least enjoyable aspect and I am not a particularly fast painter either.

Now that I have recently just entered my 40's, I am faced with the real and terrifying prospect that I could conceivably croak before finishing what has become a vast backlog. I did have a massive clear-out a few years ago and whilst that was cathartic in reducing the load, it has steadily crept back up. To top it all, I have now got a 3D printer and it means the backlog is once again inexorably growing larger.

I don't suppose I am the only person with this problem. I figure what I should do is to set aside some regular time every week to sit down and get things done. My problem is that I find it all too easy after finishing work to veg in front of the TV or PC and watch a football match or play a video game and slowly, days turn into weeks, to months and to years before I do anything. It has literally been 2 years since I last wielded a paintbrush I think.

So what do you do? Do you have any effective time management strategies? Tips and tricks for staying motivated? I guess the first step would be cataloguing everything and making a (large) list of all the tasks that need doing but I am afraid I will take one look at that list and immediately lose the will to live.


Posted: 2021-05-12 10:59:07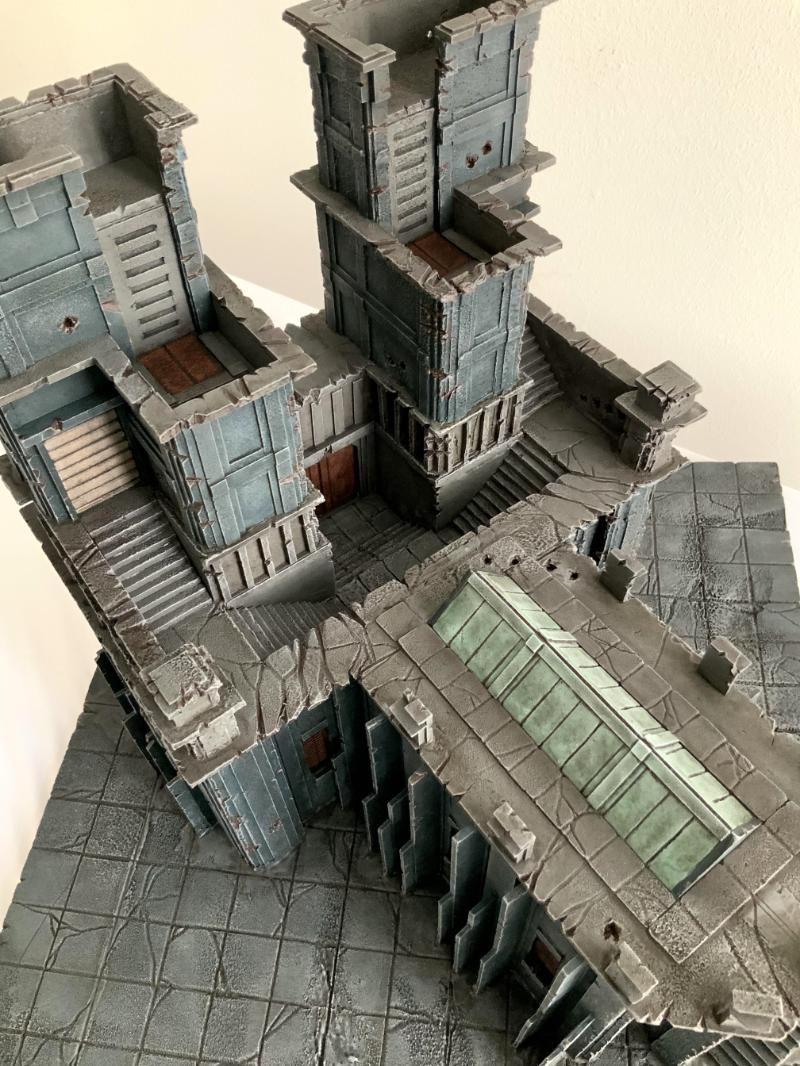 By Pedro Nottke


Posted: 2021-05-12 09:59:07

Next Page (older)