What is Dakka?
DakkaDakka is a large, independent wargaming community that features discussion, tutorials and images for many games. If you are new to the world of wargaming then learn about it in our introductory article: What is Wargaming?















More About Dakka
DakkaDakka - Warhammer, 40k, Warmachine and Flames of War Community.
DakkaDakka is a large, independent wargaming community that features discussion, tutorials and images for many games.
Warhammer 40,000
Our warhammer 40k forums are among our most popular. They have been operating the longest and contain discussion about every facet of warhammer 40k from tactics and army lists to background and upcoming releases.
Warhammer Fantasy
The Warhammer Fantasy Battle Forums are consistently increasing in popularity and are almost on a par with our 40k forums covering the same large range of content with advice from some of the best tacticians the world has to offer.
Warmachine and Hordes
Dakka now has one of the largest Warmachine and Hordes forums on the web, and has a huge range of Warmachine Pictures in our gallery.
Flames of War
Flames of War and other historical games are growing in popularity here on dakka and we invite anyone to join in and discuss them in detail. As flames of war grows more popular, Dakka's coverage will only increase. Be sure to check out the Flames of War gallery to see some inspiring stuff.
Dakka Features
Dakka is a big site with a lot to explore. Here we highlight some of our more interesting features:
Wargaming Gallery
The dakka gallery is one of the largest wargaming galleries in the world and has a huge range of tagged miniatures from many game systems. From flames of war to babylon 5, and of course 40k. You can vote on images (like using hot-or-not), and use our advanced gallery search engine to find exactly what you are looking for, be it space marines, orks, cryx or Dark Elves!
Forums
The dakka forums are growing faster and faster and are the bread and butter of the website. They still maintain quality and a fair level of freedom compared to many other forums. Our most popular forum is News and Rumours, but Dakka Discussions and 40k army lists are very popular too. There are some important rules to consider (no spam, no swearing, no piracy) but everybody gets on well enough thanks to our great moderation team.
Articles
The dakka wargaming articles are run on a wiki (like wikipedia). We have a huge range of wargaming articles covering everything from tactica to modeling and painting and even some great funny stuff. If you are bored and want to have the equivalent of dozens of magazines to read then head over to the main articles page and start clicking around. Because it is a wiki, anybody can hop in and click the 'edit' tab at the top of the page, so if you have anything to add or just see some typos or bad grammar then you can help make it better for everyone.
Army Profiles
Dakka's army profiles are a throwback to the very earliest version of dakka from the late 1990s, where various armies were highlighted in detail. Our army profiles section now contains many armies from different game systems with in depth photographs, army lists and explanations of their signifigance from their owners.
DCMs
Help keep Dakkadakka.com running by becoming a DCM (Dakka Contributing Member) and enjoy a ton of perks for doing a good deed! For a small donation of only $25 a year you gain the following benefits:
Surf with ease! Get an ad-free site.
Be a celebrity! Get a 'DCM' marker in the forum listings and under your username.
Name yourself! Create your own custom title in the forums.
Expand your conversation! Post and chat in a private DCM forum.
Dakka Blog
Posted: 2018-08-14 09:59:07

Posted: 2018-03-27 00:00:00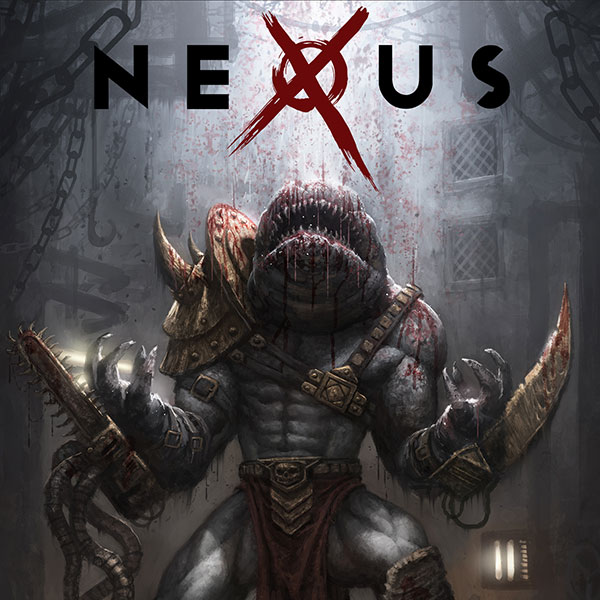 • Bloodthirsty Combat - Engage in 1v1 bouts that pit fighters in an all-or-nothing battle where only one will emerge victorious...and alive. But don't worry, NEXUS is not all about winning and losing in the barge arena. As a Lanista, even a loss from one of your fighters can build fame which will help you on the next bout.


• Choose Your Champion - Known as Helots, arena fighters can come from all known (and unknown) species. They can be outfitted with sleek weapons, have ravenous maws and unending appetites, win by sheer cunning--no method of winning matters so long as your Helot is the last one standing. There are no classes in NEXUS. There are motivations. This means anything you can dream up can have its day in the barge fights!


• Adapt, Evolve, and Conquer - Switch up your strategy on the fly, taking advantage of turning points, triggered events, precision strikes, and other tactics that can turn a losing bout into a rousing victory.




Posted: 2018-08-13 16:59:07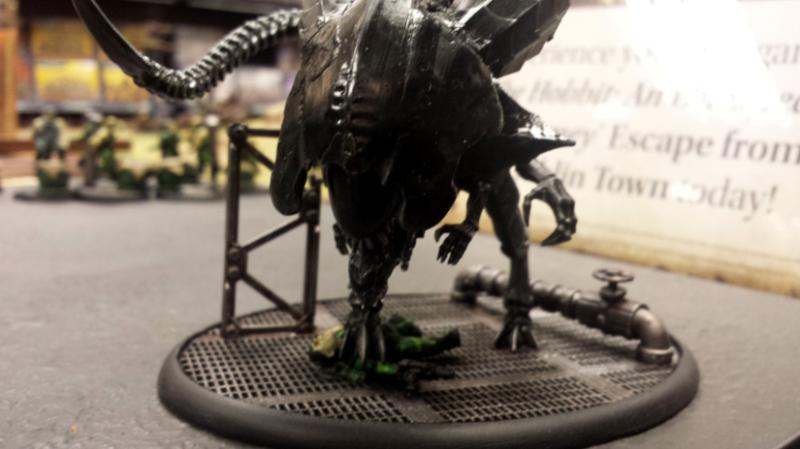 By McManiak


Posted: 2018-08-13 15:59:07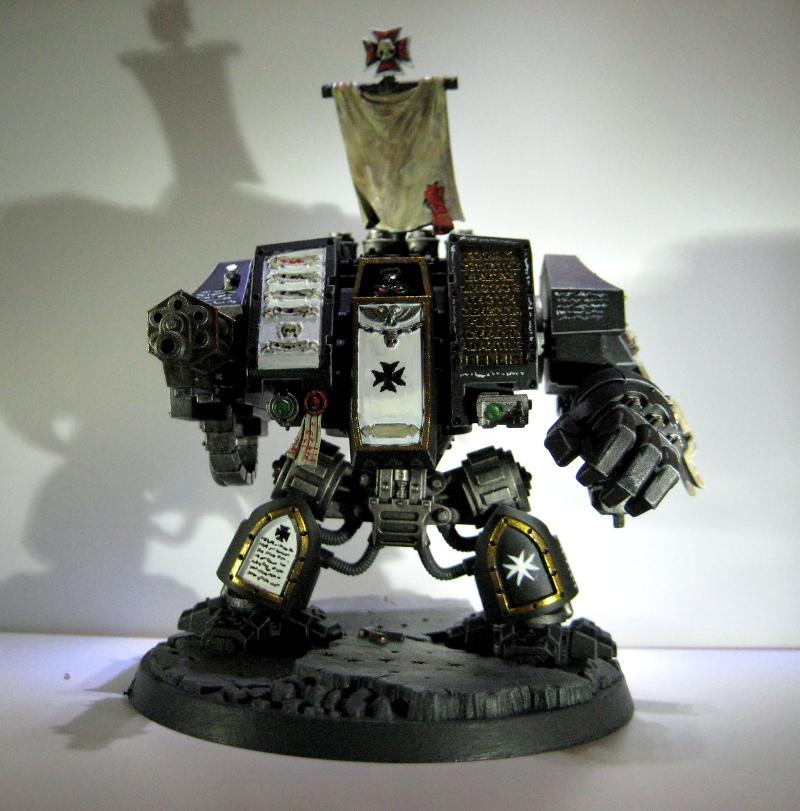 Taken with a Canon PowerShot SD1000
By el_hammer


Posted: 2018-08-13 14:59:07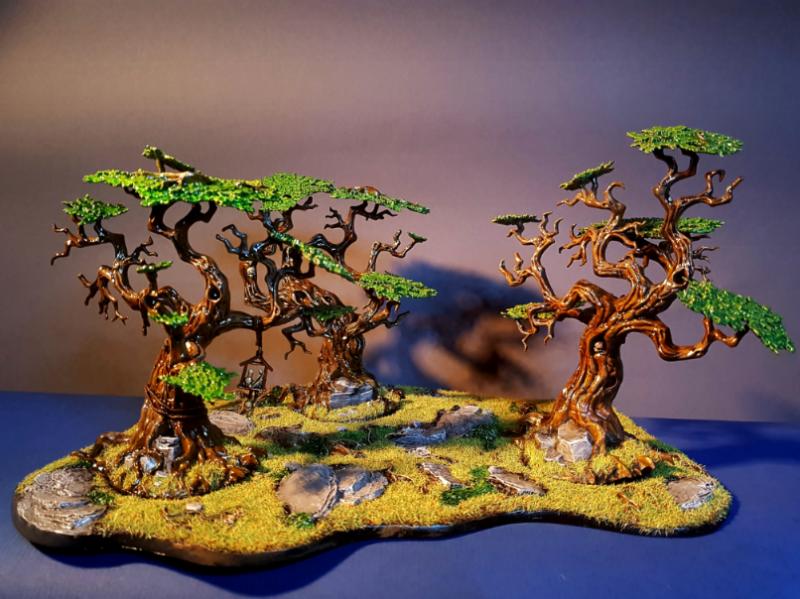 By bloodskaven


Posted: 2018-08-13 13:59:07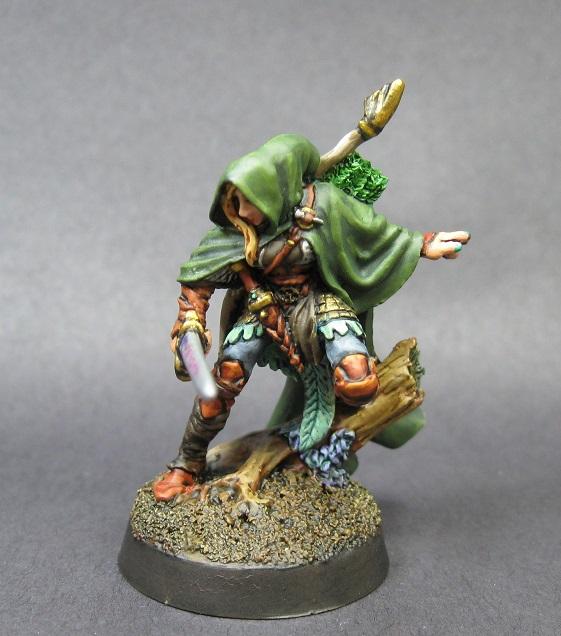 By Carrero Arts


Posted: 2018-08-13 12:59:07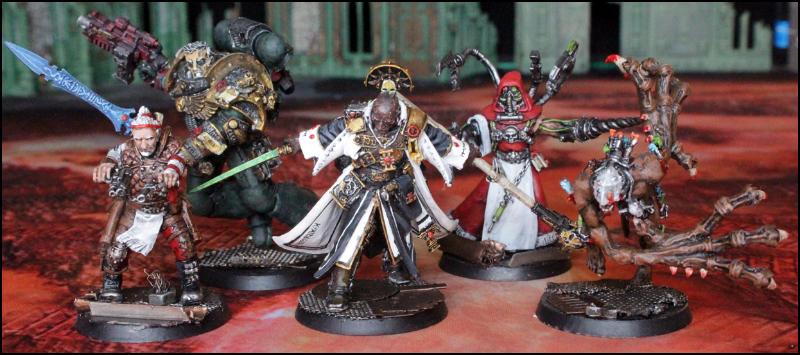 By Arkaal


Posted: 2018-08-13 11:59:07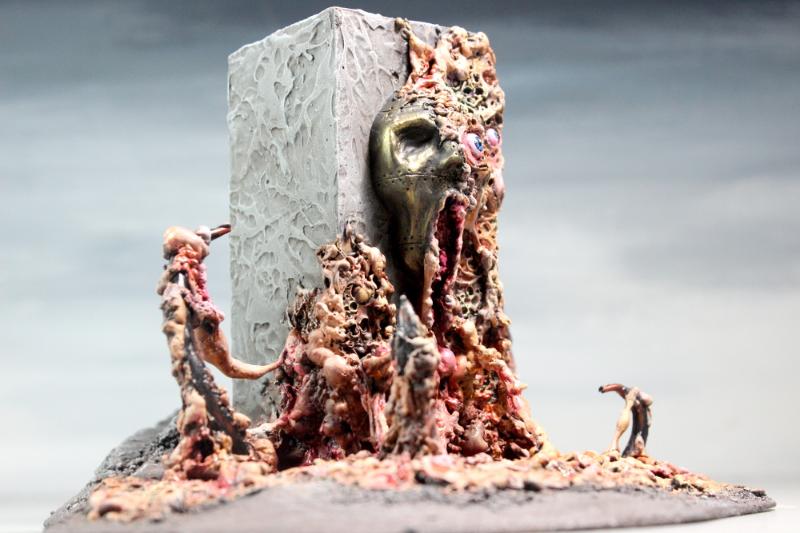 By Terraformer


Posted: 2018-08-13 10:59:07

Forum post by Wyldhunt, 36 responses at time of this post.

Position:

Battlefield roles (i.e. troops, elites, fast attack, etc.) are designations that should no longer hold any real mechanical value and thus should be discarded entirely. Currently, troops seem to still be viewed as units that should be intentionally less useful or less effective than non-troops. This is evidenced by the fact that you have to take a bunch of troops in order to earn CP, effectively rewarding you for taking "less good" units by making up for it with CP.

Once upon a time, the game required players build armies out of a single "detachment" called the force org chart. In the force org chart, an HQ and two troop units were mandatory. However, there were also often rules to allow players to redefine which units in their army could be taken as troops, effectively letting you play to a certain theme. Wraithguard in 10 man units could be troops to make an Iyanden theme playable. A marine captain on a bike made bikers troops so you could play a White Scars theme. That sort of thing.


These days, troops are no longer mandatory. You can play to an army theme by simply fielding a vanguard, outrider, spearhead, etc. detachment that reflects your army's fluff, but you're effectively punished for doing so by generating fewer command points than a troop-heavy list. Some may argue that this is a balance issue, that lists without troops are able to load up on heavy supports or elites or what have you, and that lists that play a "fluffy" number of troops (regardless of whether or not a given army theme actually should have a lot of troop units according to their lore) receive the bonus CP to make up for the fact that they take inferior troops.

There is some truth to this. Storm guardians are certainly less impressive than fire dragons. Tactical marines lack the raw firepower of sternguard or devastators. Riptides are more daunting t...

Post continues at https://www.dakkadakka.com/dakkaforum/posts/list/761996.page


Posted: 2018-08-13 09:59:07

Posted: 2018-08-13 09:00:00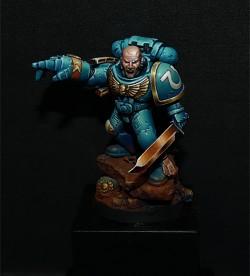 By zwo93


Posted: 2018-08-13 08:00:00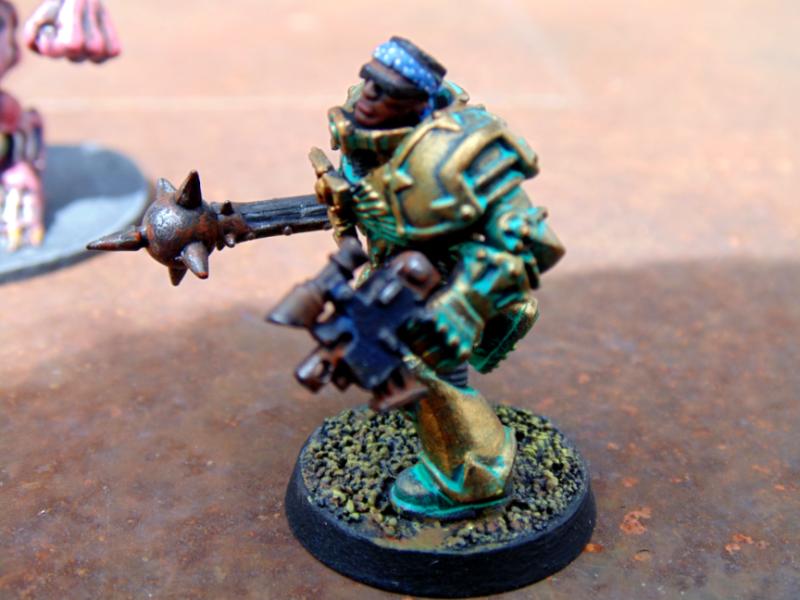 By Paule


Posted: 2018-08-13 07:00:00


By Petran


Posted: 2018-08-13 06:00:00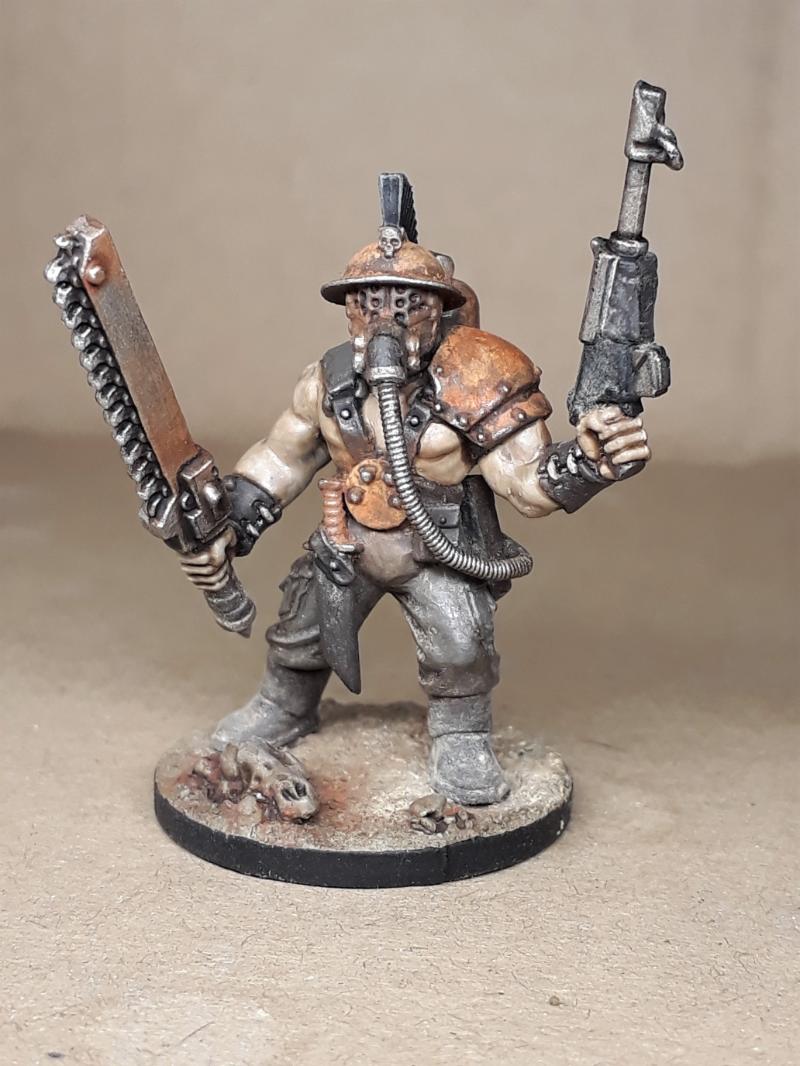 By bourgeoisee


Posted: 2018-08-13 05:00:00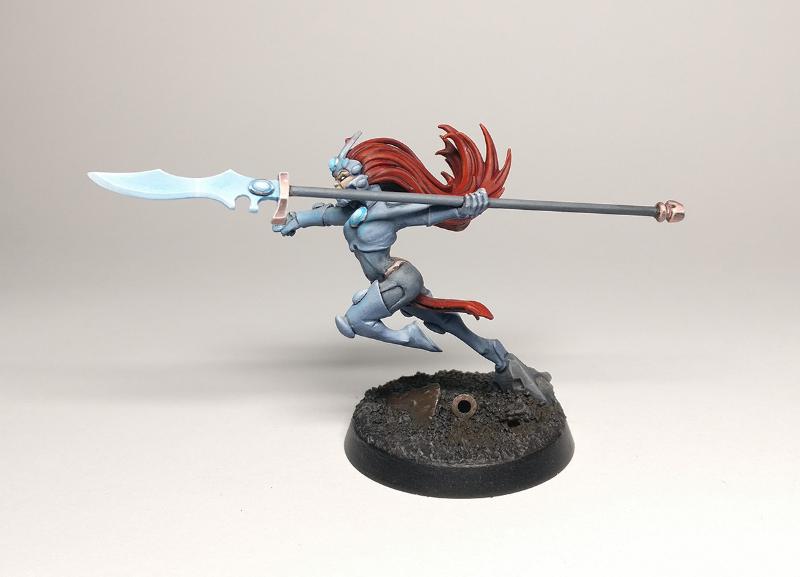 Unknown creator


Posted: 2018-08-13 04:00:00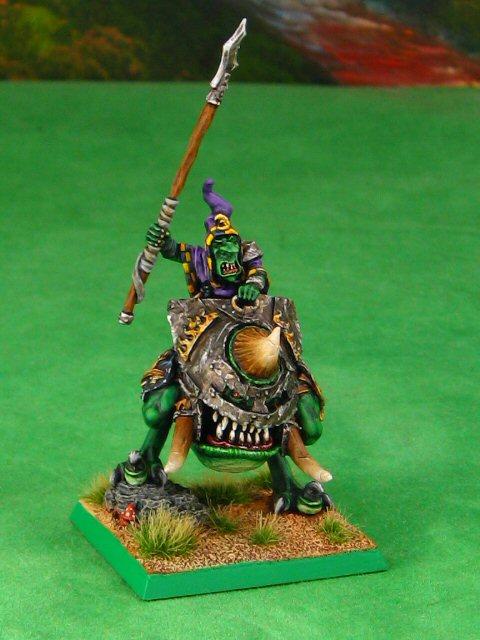 Taken with a Canon PowerShot SD850 IS
Unknown creator


Posted: 2018-08-13 02:00:00

Forum post by Jaxler, 36 responses at time of this post.

My arguemebt is that at 8-9 points with the jump pack they?d be comparable in cost to scions, which they are worse than in every way. Their ability to tie down things in CC is rather pointless when scions will delete a unit instead of making a charge 50~% of the time with a reroll. Also, without their jump packs they literally cannot do anything useful. A guardsmen has better killing power when buffed with orders, and a better gun. Compare an assault marine to a fire warrior. A fire warrior has a vastly better gun and more synergy, and honestly is comparable in CC because they?re both useless in CC.

Convince me that they?re not a 5-6 point model that?s just overpriced.



Posted: 2018-08-13 01:00:00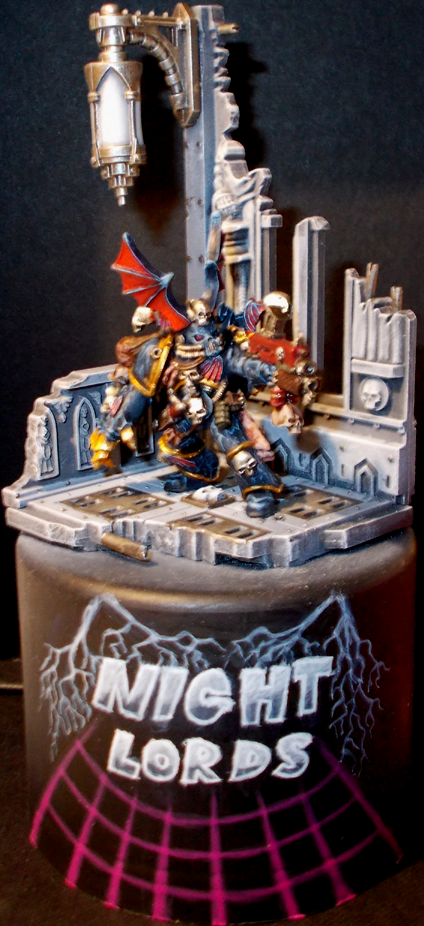 By ZoBo


Posted: 2018-08-13 00:00:00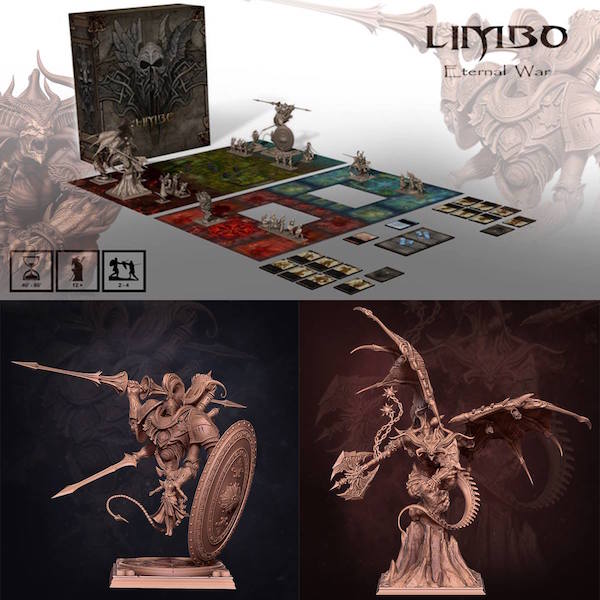 Limbo: Eternal War is a table top skirmish game, where each player will take control of a small army, fighting a battle which forms part of a larger war. Each army is led by a powerful Lord, who leads heroes and troops into battle. Each faction is represented by a set of highly detailed miniatures representing the various heroes and troops. There are two ways to win the game; gather victory points, or be the only player with a Lord left standing.




Next Page (older)