What is Dakka?
DakkaDakka is a large, independent wargaming community that features discussion, tutorials and images for many games. If you are new to the world of wargaming then learn about it in our introductory article: What is Wargaming?















More About Dakka
DakkaDakka - Warhammer, 40k, Warmachine and Flames of War Community.
DakkaDakka is a large, independent wargaming community that features discussion, tutorials and images for many games.
Warhammer 40,000
Our warhammer 40k forums are among our most popular. They have been operating the longest and contain discussion about every facet of warhammer 40k from tactics and army lists to background and upcoming releases.
Warhammer Fantasy
The Warhammer Fantasy Battle Forums are consistently increasing in popularity and are almost on a par with our 40k forums covering the same large range of content with advice from some of the best tacticians the world has to offer.
Warmachine and Hordes
Dakka now has one of the largest Warmachine and Hordes forums on the web, and has a huge range of Warmachine Pictures in our gallery.
Flames of War
Flames of War and other historical games are growing in popularity here on dakka and we invite anyone to join in and discuss them in detail. As flames of war grows more popular, Dakka's coverage will only increase. Be sure to check out the Flames of War gallery to see some inspiring stuff.
Dakka Features
Dakka is a big site with a lot to explore. Here we highlight some of our more interesting features:
Wargaming Gallery
The dakka gallery is one of the largest wargaming galleries in the world and has a huge range of tagged miniatures from many game systems. From flames of war to Maelstrom's Edge, and of course 40k. You can vote on images (like using hot-or-not), and use our advanced gallery search engine to find exactly what you are looking for, be it space marines, orks, cryx or Dark Elves!
Forums
The dakka forums are growing faster and faster and are the bread and butter of the website. They still maintain quality and a fair level of freedom compared to many other forums. Our most popular forum is News and Rumours, but Dakka Discussions and 40k army lists are very popular too. There are some important rules to consider (no spam, no swearing, no piracy) but everybody gets on well enough thanks to our great moderation team.
Articles
The dakka wargaming articles are run on a wiki (like wikipedia). We have a huge range of wargaming articles covering everything from tactica to modeling and painting and even some great funny stuff. If you are bored and want to have the equivalent of dozens of magazines to read then head over to the main articles page and start clicking around. Because it is a wiki, anybody can hop in and click the 'edit' tab at the top of the page, so if you have anything to add or just see some typos or bad grammar then you can help make it better for everyone.
Army Profiles
Dakka's army profiles are a throwback to the very earliest version of dakka from the late 1990s, where various armies were highlighted in detail. Our army profiles section now contains many armies from different game systems with in depth photographs, army lists and explanations of their signifigance from their owners.
DCMs
Help keep Dakkadakka.com running by becoming a DCM (Dakka Contributing Member) and enjoy a ton of perks for doing a good deed! For a small donation of only $25 a year you gain the following benefits:
Surf with ease! Get an ad-free site.
Be a celebrity! Get a 'DCM' marker in the forum listings and under your username.
Name yourself! Create your own custom title in the forums.
Expand your conversation! Post and chat in a private DCM forum.
Dakka Blog
Posted: 2019-05-22 09:59:07

Posted: 2019-05-22 07:59:07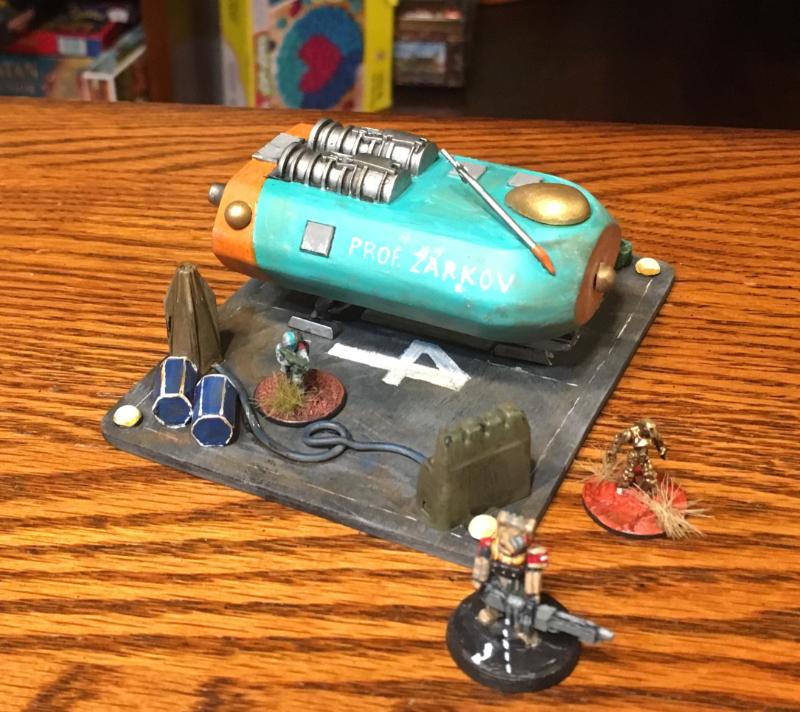 By Maniac_nmt


Posted: 2019-05-22 06:59:07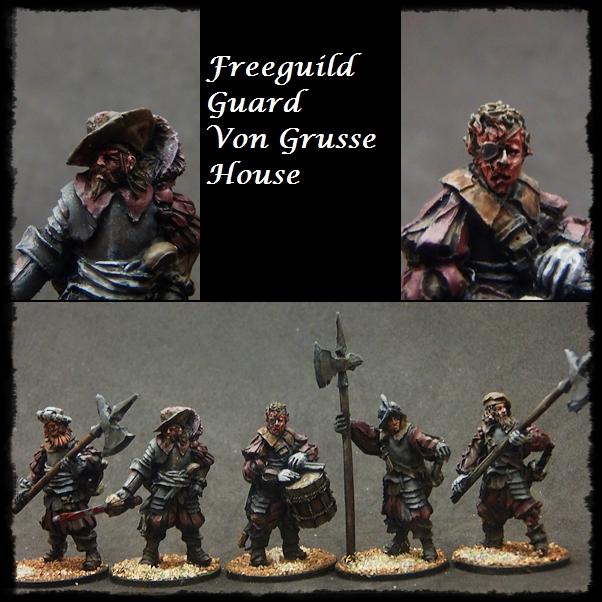 By Paradigm


Posted: 2019-05-22 05:59:07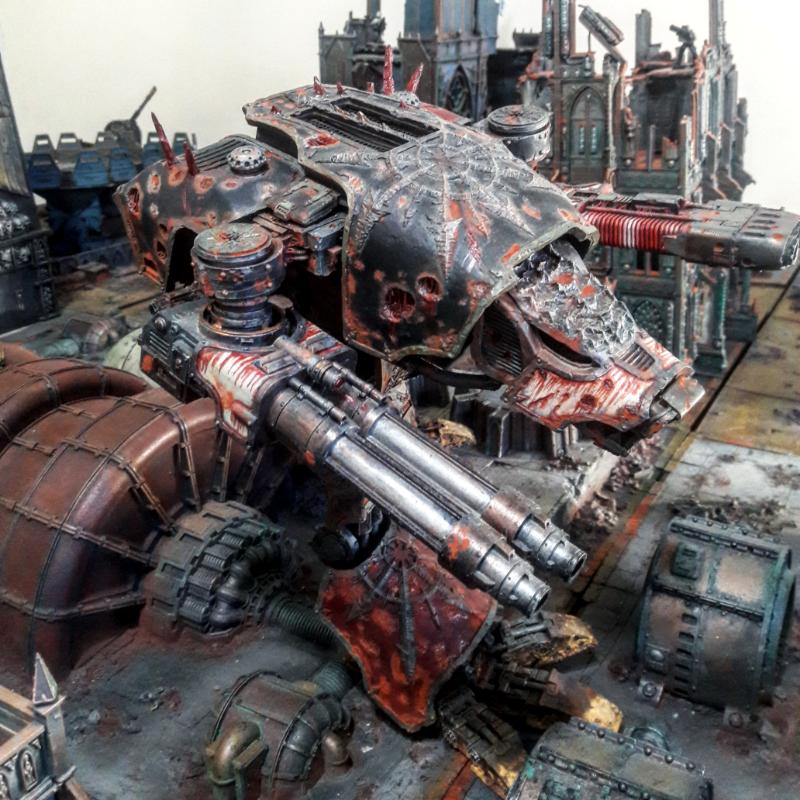 By genom.cor


Posted: 2019-05-22 04:59:07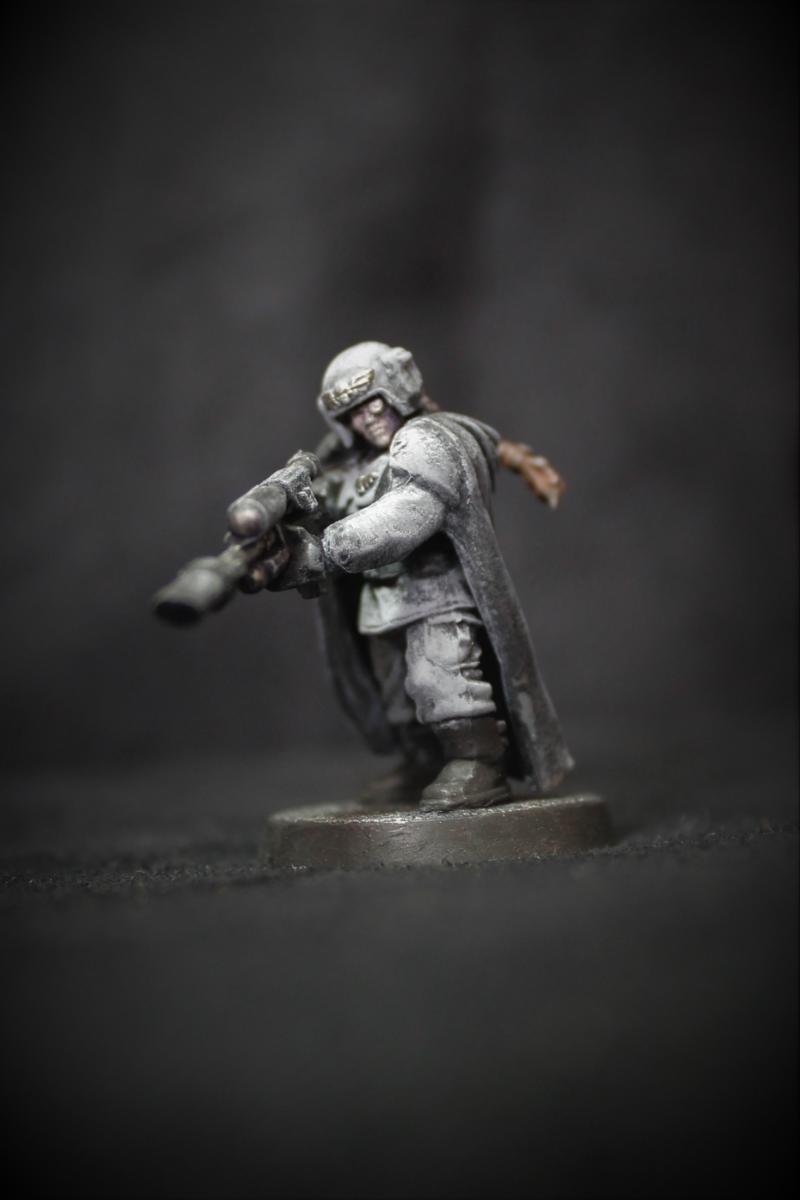 By Excommunicatus


Posted: 2019-05-22 03:59:07

Forum post by JonWebb, 36 responses at time of this post.

Modiphius announces The Elder Scrolls: Call to Arms ? Tabletop wargaming in the world of Tamriel - www.modiphius.com/elder-scrolls

Lead groups of followers on adventures inside Dwemer Ruins, Draugr-infested Nord Tombs, and through the frozen wilderness.

Versus, Co-op and Solo narrative driven gameplay with stunning 32mm scale miniatures.

The time has come to peel back the veil on "Project Stamina". We've been working on this a good while now and are ready to begin to reveal what the future looks like for fans of the Elder Scrolls series.

Our website will be up starting at 14:30, where you will be able to order the first official Elder Scrolls figure, the Dragonborn Triumphant. He will also be available at UK Games Expo, GenCon and more shows thereafter.

We are currently shooting for a Christmas 2019 release of the 2 player starter set and will have plenty more to show in the near future.

Any questions, please do (Dragon) shout.

IGN story here: https://uk.ign.com/articles/2019/05/20/skyrim-arrives-on-the-tabletop-in-the-elder-scrolls-call-to-arms?abthid=5ce2a4f059d4788579001cca







Posted: 2019-05-22 02:59:07

Forum post by General Hobbs, 36 responses at time of this post.



I saw this in a game the other day: Player A: I shoot at those Rangers with my lootas.

Player B: I will use Pathfinders strat on them, you only hit on 6's.

Player A: Oh, I'm not going to shoot at them, I'll shoot at the guardians instead.

Player B: ok.

Later in the game

Player A: I am going to Da Jump here.

Player B: OK ( waits) now I will use Forewarned on them

Player A: Oh, I'm not done placing them ( moves unit out of los)

At what point does a player get committed to an action and not be able to do a take back based on the other players action?

I was actually waiting for the Ork player to say, you didn't tell me you could Forewarn something and shoot at it! But he didn't.

( I actually had a guy start whining about how old Caller of the Slain was not fair because his army's whole strategy was based on infiltration.....)



Posted: 2019-05-22 01:59:07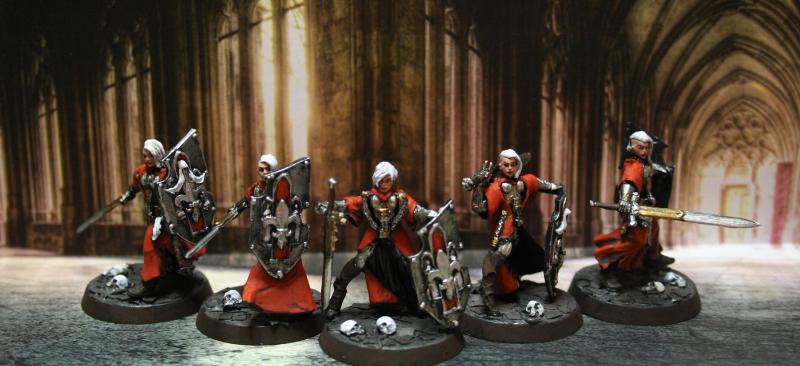 By Max Moray


Posted: 2019-05-22 00:59:07

Forum post by Jazzylee, 37 responses at time of this post.

Just thought about this, are there any Space Marines from any Loyalist chapter who actively infiltrate Chaos Space Marine Legions? Or would there be too many complications to have it work out?


Posted: 2019-05-21 23:59:07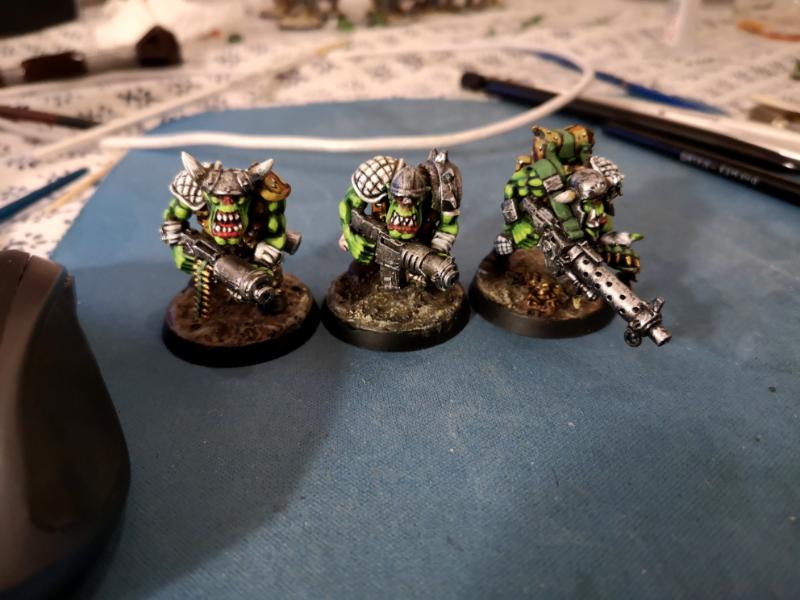 By Gitdakka


Posted: 2019-05-21 22:59:07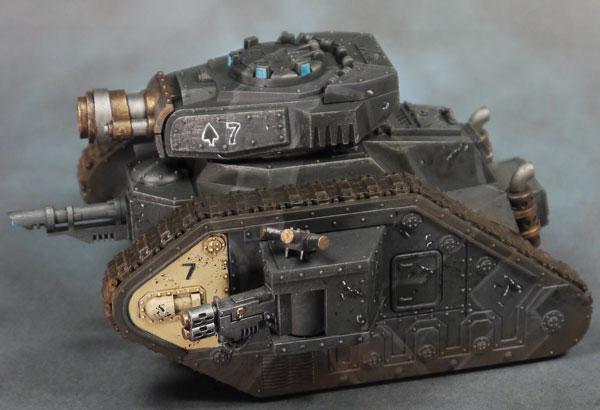 By WinterHound


Posted: 2019-05-21 21:59:07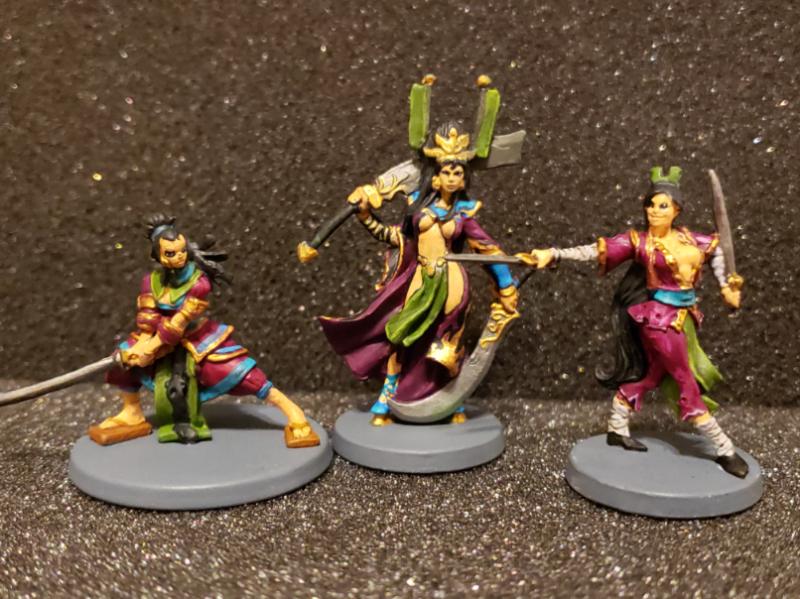 By highlord tamburlaine


Posted: 2019-05-21 20:59:07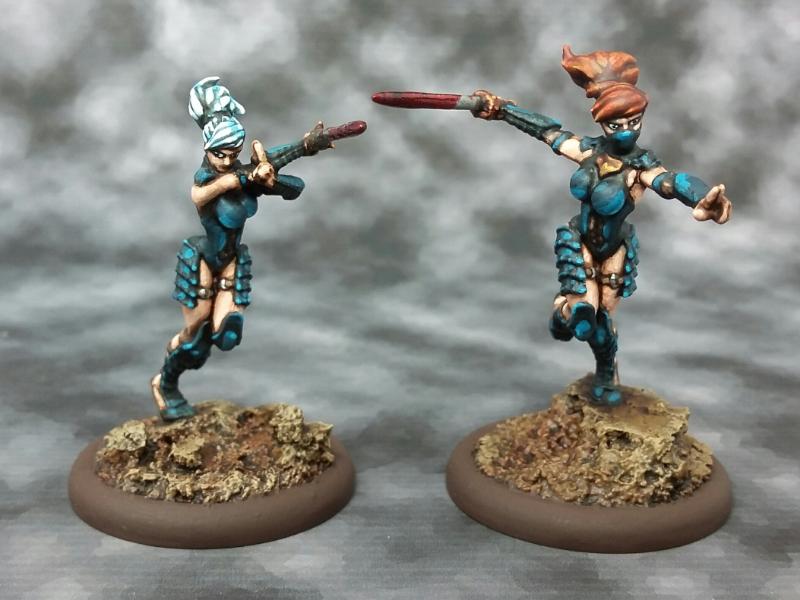 By youwashock


Posted: 2019-05-21 19:59:07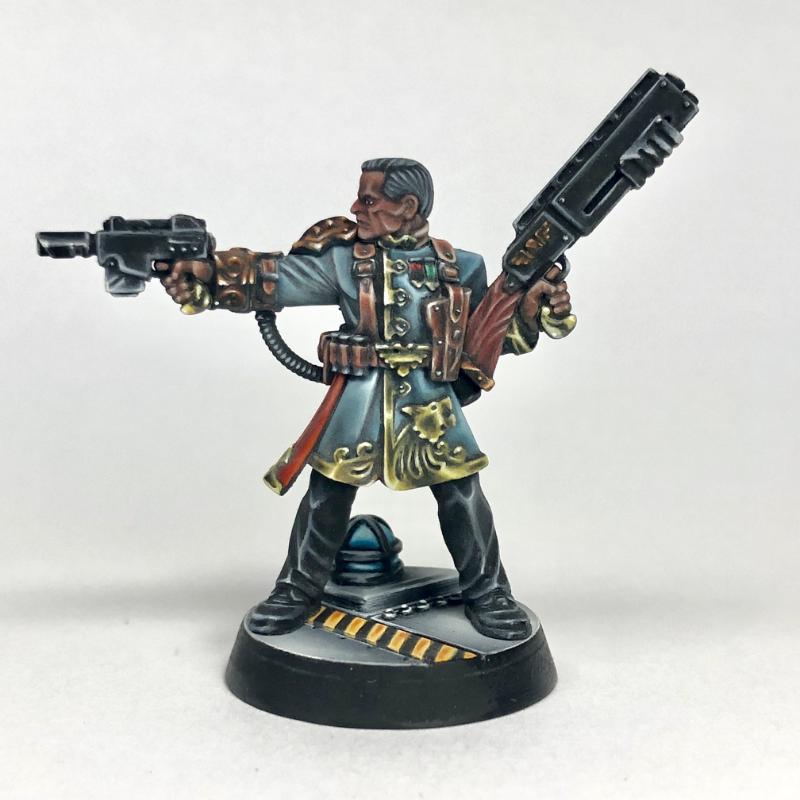 Unknown creator


Posted: 2019-05-21 18:59:07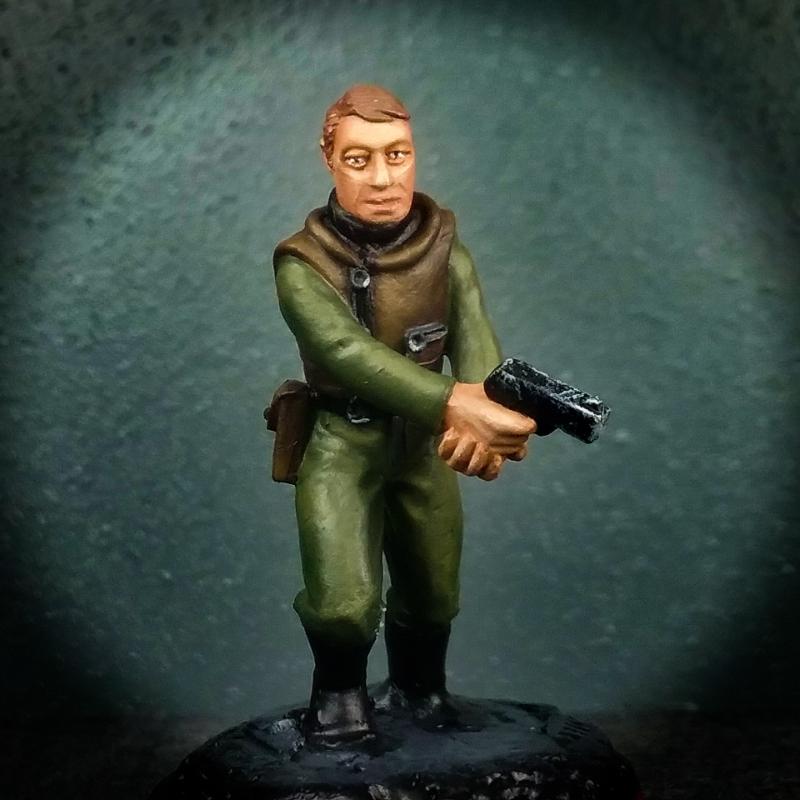 By vlb9


Posted: 2019-05-21 17:59:07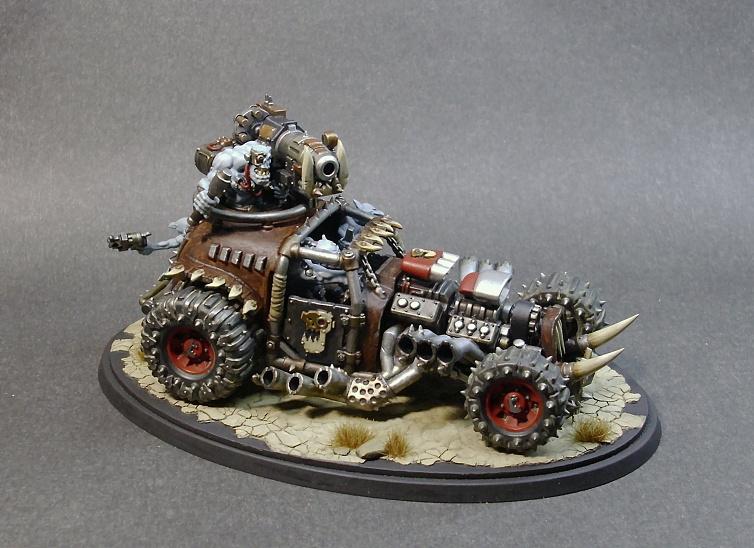 By Tokkutai


Posted: 2019-05-21 16:59:07

Forum post by Gwyn chan 'r Gwyll, 36 responses at time of this post.

I started painting almost 3 years ago, but like many new painters, made many mistakes. Not watering my paints, not priming or washing my models, only using single layers and block colours, and so-on. The height of my ability was to use a dark wash on my weapon-metal and a light drybrush on my body-metal. My best model was my Overlord. https://images.dakkadakka.com/s/i/gallery/img/2018/10/27/979305_md.jpeg

Well, I decided to start getting a little more serious about my painting. I bought a pile more paints, enough for me to work with layers and edge highlighting. I built myself a wet palette. I'm keeping almost the same basic scheme as with my overlord above, with the main exception being that I'm going to experiment with bone-coloured heads. The Overlord probably is a poor example of the scheme, as normally the ribcages are silver with only the shoulderpads and some extra armour pads being purple, but anyhow.

My first test is on a Heavy Destroyer I picked up, below. It came rather poorly primed, but I was too excited to try out my new paints and techniques to strip it and re-prime it.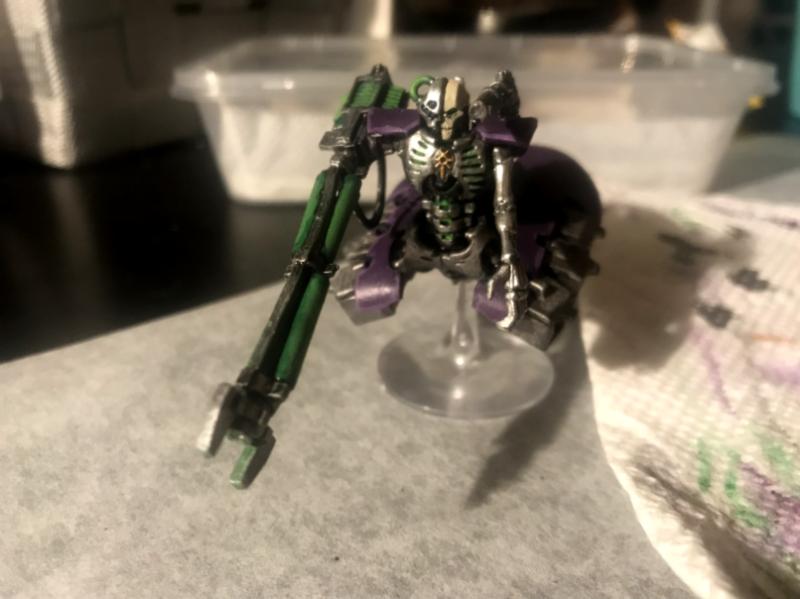 Some things worked better than others. The bone head looks fantastic, as does the shinier metal body. The purple edge highlighting got a little sloppy in places: I need a thinner brush than my current thinnest one, and simply a steadier hand! The green power glow I underestimated how dark it would end up. Part of that is my lightest green I think dried up since I last used it a year or so ago, but also I need to use more white and yellow to really get it to look like it's glowing, way before I try my hand at anything complicated like OSL.

I also need to set up a lightbox and ask nicely to borrow my girlfriend's camera, but I'd be content with this as my new tabletop standard.
...

Post continues at https://www.dakkadakka.com/dakkaforum/posts/list/765882


Posted: 2019-05-21 15:59:07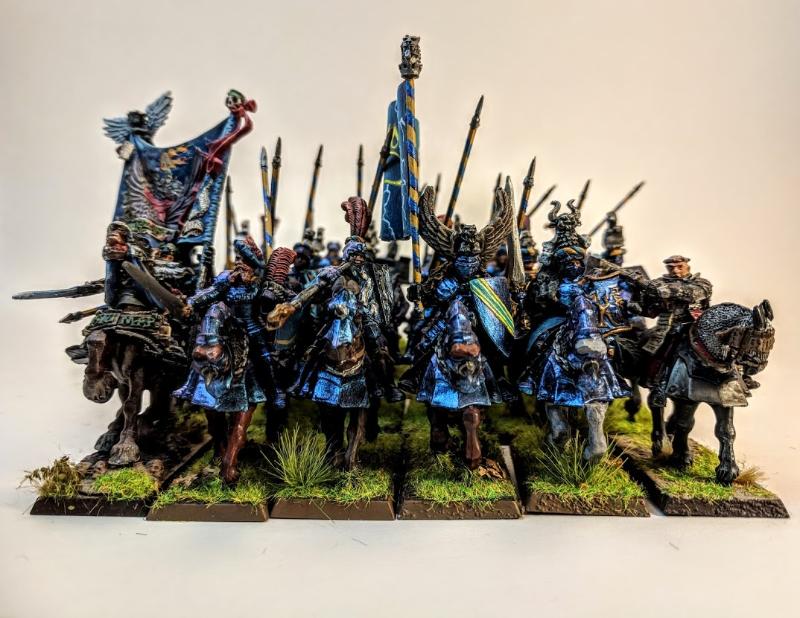 By White Fang


Posted: 2019-05-21 14:59:07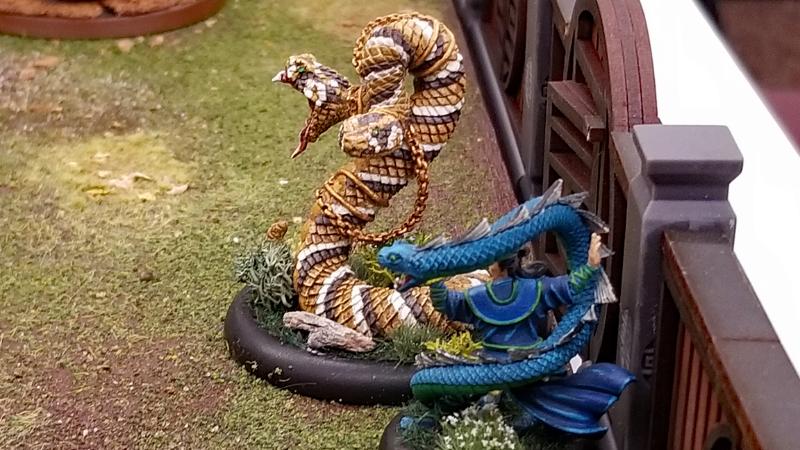 By Gitsplitta


Posted: 2019-05-21 13:59:07

By kestral


Next Page (older)