What is Dakka?
DakkaDakka is a large, independent wargaming community that features discussion, tutorials and images for many games. If you are new to the world of wargaming then learn about it in our introductory article: What is Wargaming?















More About Dakka
DakkaDakka - Warhammer, 40k, Warmachine and Flames of War Community.
DakkaDakka is a large, independent wargaming community that features discussion, tutorials and images for many games.
Warhammer 40,000
Our warhammer 40k forums are among our most popular. They have been operating the longest and contain discussion about every facet of warhammer 40k from tactics and army lists to background and upcoming releases.
Warhammer Fantasy
The Warhammer Fantasy Battle Forums are consistently increasing in popularity and are almost on a par with our 40k forums covering the same large range of content with advice from some of the best tacticians the world has to offer.
Warmachine and Hordes
Dakka now has one of the largest Warmachine and Hordes forums on the web, and has a huge range of Warmachine Pictures in our gallery.
Flames of War
Flames of War and other historical games are growing in popularity here on dakka and we invite anyone to join in and discuss them in detail. As flames of war grows more popular, Dakka's coverage will only increase. Be sure to check out the Flames of War gallery to see some inspiring stuff.
Dakka Features
Dakka is a big site with a lot to explore. Here we highlight some of our more interesting features:
Wargaming Gallery
The dakka gallery is one of the largest wargaming galleries in the world and has a huge range of tagged miniatures from many game systems. From flames of war to babylon 5, and of course 40k. You can vote on images (like using hot-or-not), and use our advanced gallery search engine to find exactly what you are looking for, be it space marines, orks, cryx or Dark Elves!
Forums
The dakka forums are growing faster and faster and are the bread and butter of the website. They still maintain quality and a fair level of freedom compared to many other forums. Our most popular forum is News and Rumours, but Dakka Discussions and 40k army lists are very popular too. There are some important rules to consider (no spam, no swearing, no piracy) but everybody gets on well enough thanks to our great moderation team.
Articles
The dakka wargaming articles are run on a wiki (like wikipedia). We have a huge range of wargaming articles covering everything from tactica to modeling and painting and even some great funny stuff. If you are bored and want to have the equivalent of dozens of magazines to read then head over to the main articles page and start clicking around. Because it is a wiki, anybody can hop in and click the 'edit' tab at the top of the page, so if you have anything to add or just see some typos or bad grammar then you can help make it better for everyone.
Army Profiles
Dakka's army profiles are a throwback to the very earliest version of dakka from the late 1990s, where various armies were highlighted in detail. Our army profiles section now contains many armies from different game systems with in depth photographs, army lists and explanations of their signifigance from their owners.
DCMs
Help keep Dakkadakka.com running by becoming a DCM (Dakka Contributing Member) and enjoy a ton of perks for doing a good deed! For a small donation of only $25 a year you gain the following benefits:
Surf with ease! Get an ad-free site.
Be a celebrity! Get a 'DCM' marker in the forum listings and under your username.
Name yourself! Create your own custom title in the forums.
Expand your conversation! Post and chat in a private DCM forum.
Dakka Blog
Posted: 2019-02-23 15:59:07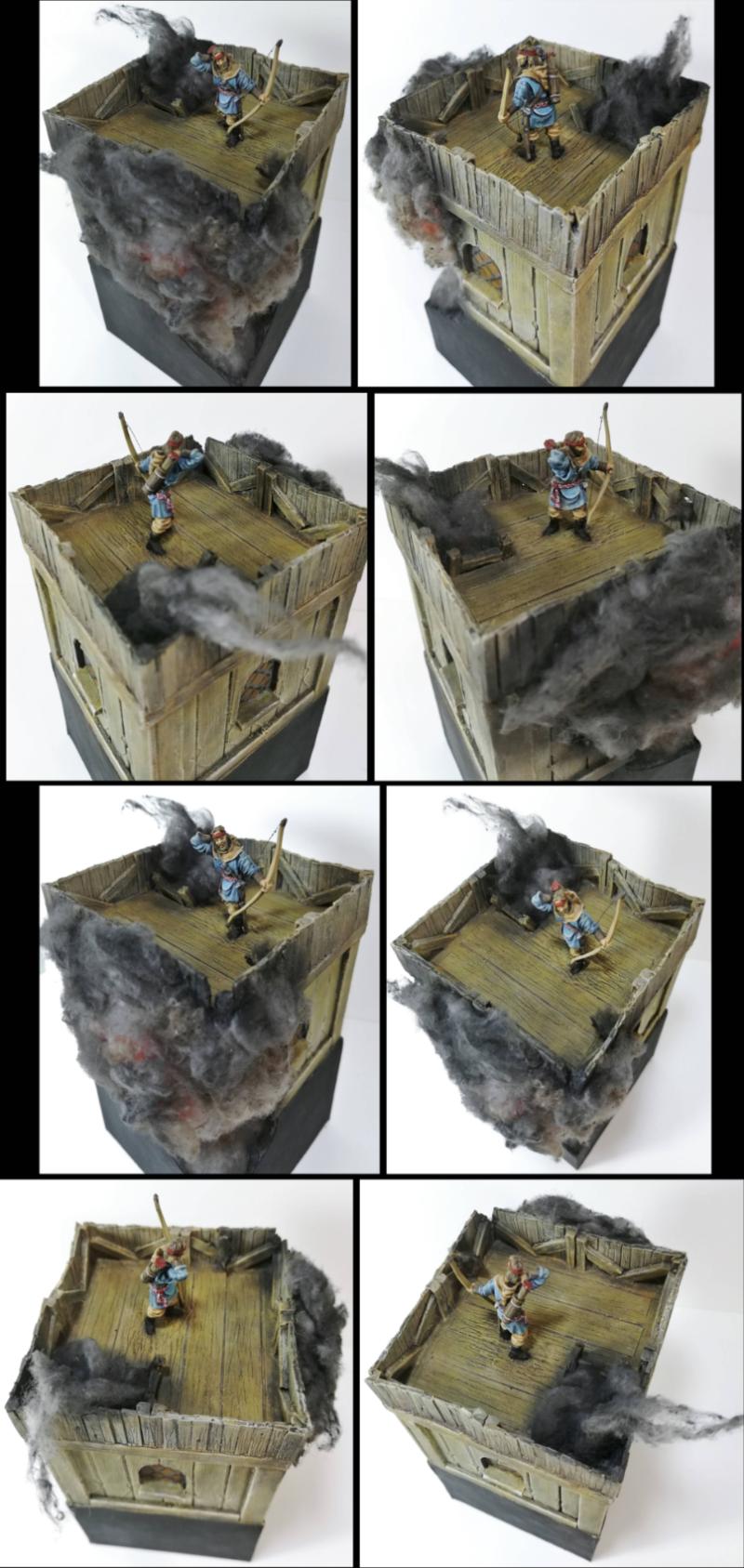 By Dr H


Posted: 2019-02-23 14:59:07

Forum post by Andrew Rae, 36 responses at time of this post.

Click HERE to jump to the latest news post.

As the previous Statuesque Miniatures thread was victim to Photobucket, I've decided to start a new thread. You can see the original HERE.
http://statuesquegallery.co.uk/Heroic%20Scale/311/headerpromo.jpg

Statuesque Miniatures is pleased to announce the release a new set of Statuesque Female Heads in Heroic Scale ? the Techno Roiders!
http://statuesquegallery.co.uk/Heroic%20Scale/311/SMA311-1ps.jpg

Encased in environment suits and swollen to a massive size by a regime of drugs and arcane technology, the Heroic Scale Female Heads - Techno Roiders set is designed to allow you to convert your large, armoured super-soldiers.
http://statuesquegallery.co.uk/Heroic%20Scale/311/SMA311-2s.jpg

SMA311 Heroic Scale Female Heads ? Techno Roiders is available as a New Release Special Offer for only £4.45, saving 10%.

Don't forget to check out the comparison photos on my blog for various test conversion using all sizes of Statuesque Female Heads. Please note, these heads are larger than the existing Heroic Scale Female Heads range.

This offer will run until Sunday the 4th of March, or while stocks last.


Posted: 2019-02-23 13:59:07

Forum post by ServiceGames, 36 responses at time of this post.

OK, before you say that we have Start Collecting boxes as well as plenty of "armies" for certain factions up on the website, I mean more along the lines of Magic: The Gathering's event decks. So, these Event Decks come with a full 60 cards (minimum size for an MTG deck) and a 15 card Sideboard (maximum size for a sideboard). Unfortunately, Wizards has stopped making them, but they were such a great idea.

While I'm sure it wouldn't be cheap, it'd be nice for people who are hobbyists trying to get into the game or those who are complete beginners to have a box they could go buy from GW or their FLGS that will hold its own in the current meta. Now, does this make it a Take-All-Comers or Win-at-all-costs army? No. It's just a simple army of say 1000 points that allows someone to get started on collecting what is worthwhile in the current meta.

Wizards of the Coast used to release these Event Decks with every set released (if I remember correctly), and while it definitely wasn't top tier, it would definitely win a few games here and there and help a player to not only get started learning how to play the game. But, it would give them one or a few really good, somewhat valuable cards.

Starter boxes don't even get the army to 1000 points. Start Colleting boxes don't either. And, I'm not saying that GW should change the point values to make those boxes reach 1000 points. But, why not release 1000 point boxes. Granted, they'd probably be $200USD to 300USD (or possibly more), but it give newbies a great place to start the hobby as well as playing. And, if the current meta is that this army benefits from having all the troops outfitted with a weapon that is usually only one or two per sprue, include enough to equip all the troops with that wepaon in the 1000 point box.

Anyway, just my $0.02

SG


Posted: 2019-02-23 12:59:07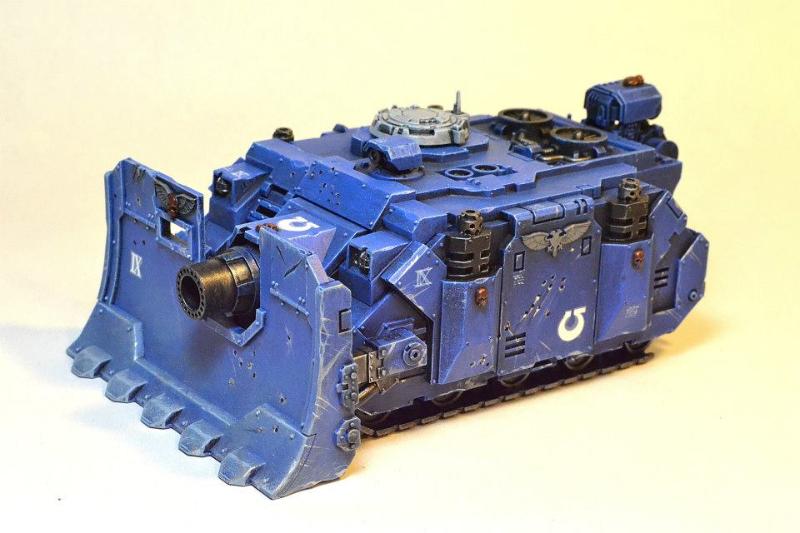 By Chris1426


Posted: 2019-02-23 11:59:07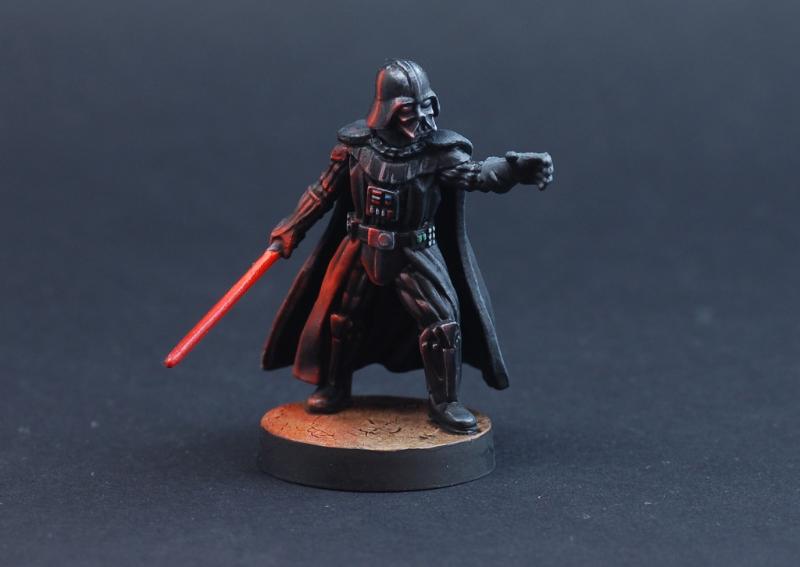 By feltmonkey


Posted: 2019-02-23 10:59:07

Forum post by Stormatious, 36 responses at time of this post.

If how you store it is not listed, please explain. I have mine inside cardboard boxes with the top cut open for easy access, with paper currently on top to keep dust out. I will get proper storage/display cases when i have completed all my models 100%, since i only got in to this mid last year.


Posted: 2019-02-23 09:59:07

Posted: 2019-02-22 17:59:07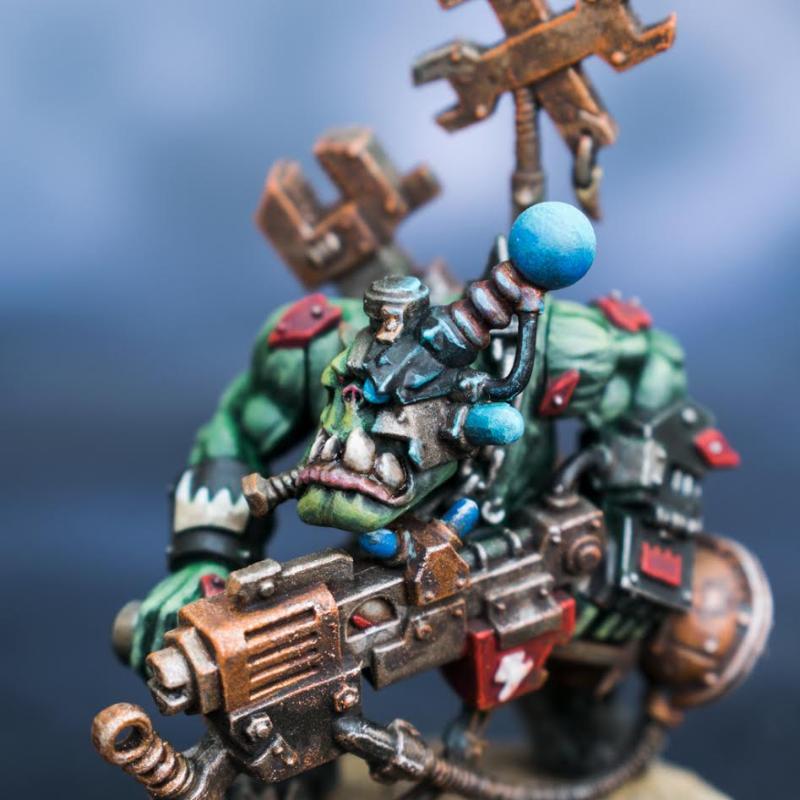 By sergbel


Posted: 2019-02-22 16:59:07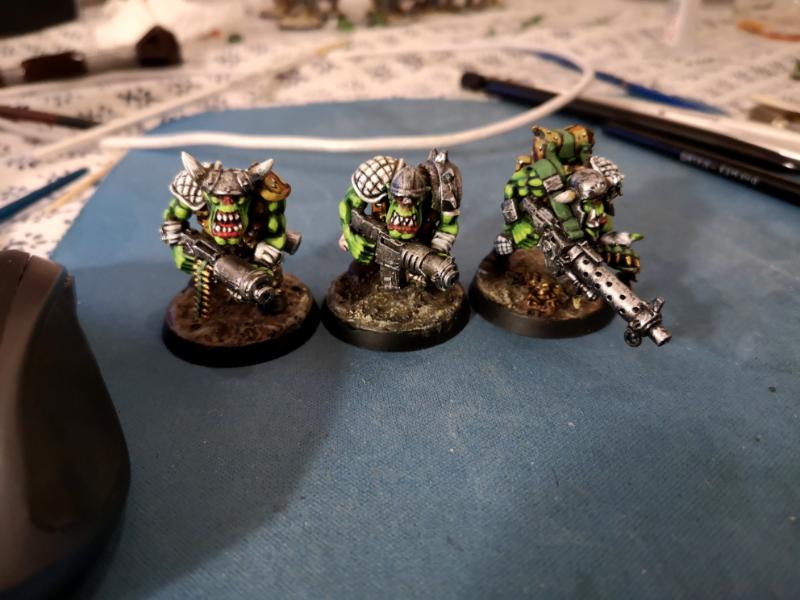 By Gitdakka


Posted: 2019-02-22 15:59:07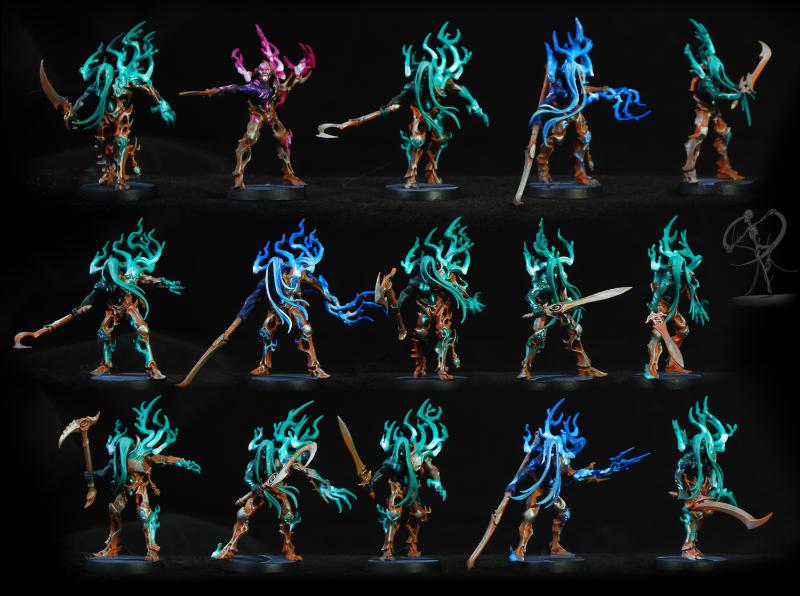 By spiralingcadaver


Posted: 2019-02-22 14:59:07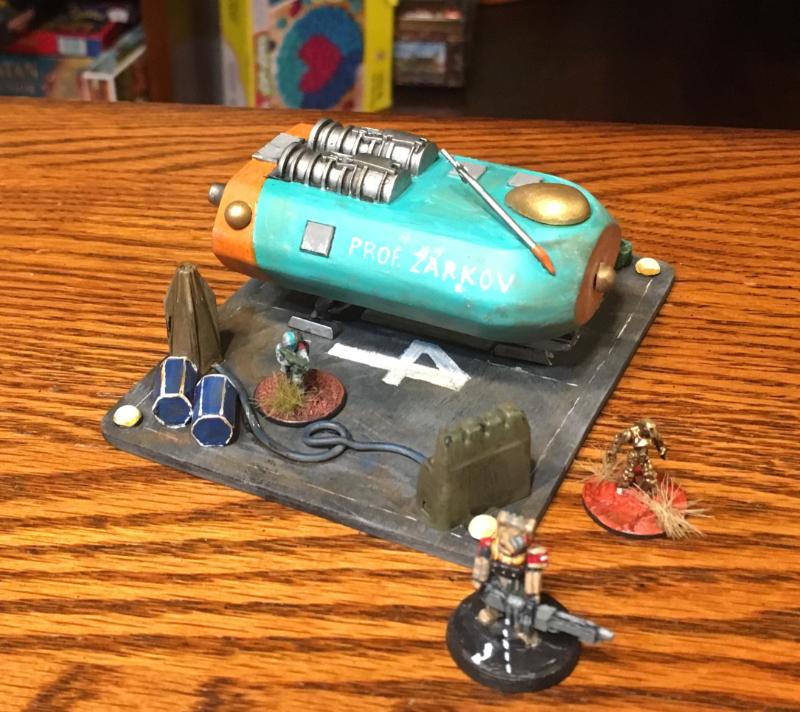 By Maniac_nmt


Posted: 2019-02-22 13:59:07

Forum post by Malathrim, 36 responses at time of this post.

Looked through a little bit last night and this morning. My first impression is that to run all of what we want, most people will need at least 60 Clanrats or 30 Stormvermin to fill out the require Battleline units. I was a little disappointed that, for example, Gutter Runners couldn't be Battleline if the general was Eshin, but ALL of the other models besides a Masterclan or Eshin model is the general. Really limiting Clan specific armies, especially those who aren't Pestilens and Skryre.

While I wasn't surprised, I was also a little disappointed Skaven can't ally with anything but Nurgle, and then only if they're Pestilens.

It was reassuring that there are a good amount of Bravery mitigating devices in the book. Screaming Bell is on my general to try list for my Eshin army. The Warpseer Verminlord's command ability is another. The +2 for units of 10 or more is also very useful.

Nice to see the big heroes (I think) all have the 5++ save vs wounds and mortal wounds!

Seems like plenty of movement trickery available with the Gnawholes, Warp Grinder (hooray! no more rolling a 3+ for it, but just rolling D6 mortal wounds after they pop up!), and Skitterleap spells from the Grey Seers and Deceivers. In my last 8 games being able to zip zap all over the table has been a big factor in winning, or rather, when I cannot do that and the enemy can, I lose almost every time (been playing Legion of Azgorh lately).

Also seems like tons of magic and mortal wounds to dish out, good shooty ranged attack potential, besides the vast amounts of mass melee action. I'm excited to try these rats out in full force, first up will be the ninjas of Clan Eshin. I think their Clan specialty coupled with a Slinktalon battalion will be pretty darn nasty. I'll be maxing out on Gutter Runners, just need 20 more......besides like 80 Night Runners more :D Didn't think I'd ...

Post continues at https://www.dakkadakka.com/dakkaforum/posts/list/771675.page


Posted: 2019-02-22 12:59:07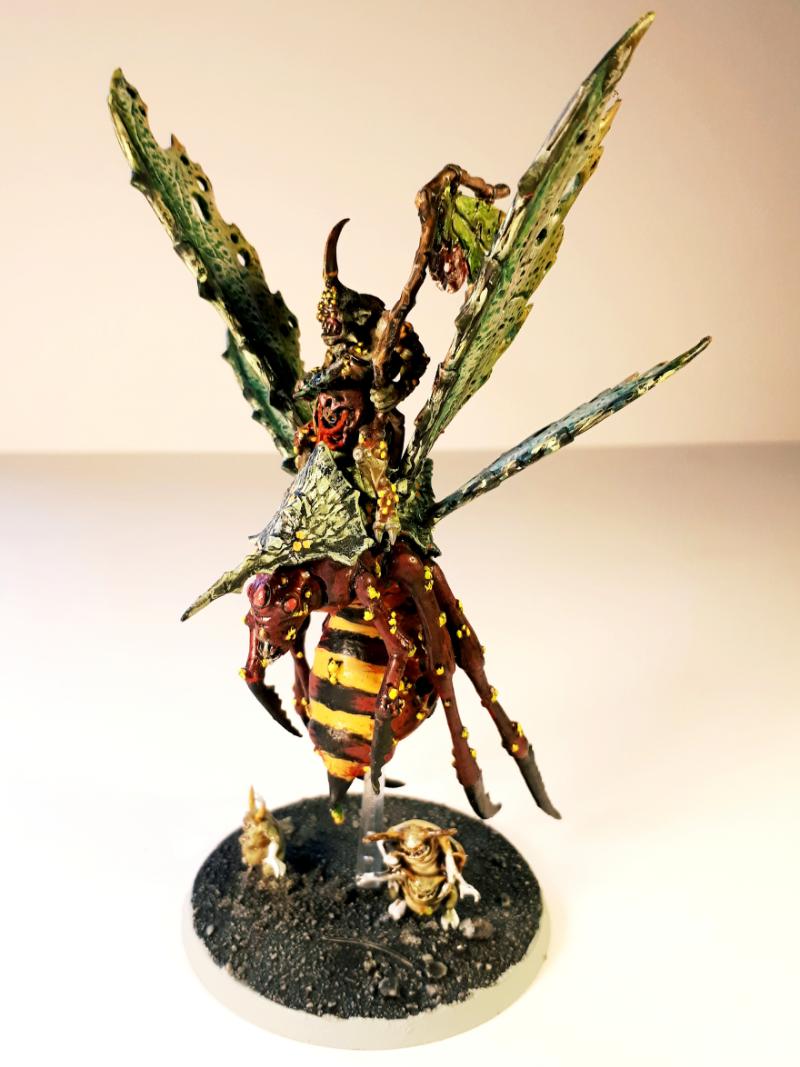 By Play Painted


Posted: 2019-02-22 11:59:07

Forum post by oni, 36 responses at time of this post.

A friend of mine was telling me about a rules dispute he had the other day. At first I thought it was clear, but now I'm not so sure so I'm making this post so it can be discussed. I think it's likely to come up and cause some debate for others.

A GSC player used Mind Control to take over an Imperial Knight. The GSC player then tried to make a shooting attack. My friend, the IK player, claimed that the GSC player could not make a shooting attack with the IK because there was another unit within 1" of the IK.

RAW - All models in the same army are friendly models. Models controlled by an opposing player are enemy models.
RAW - In your Shooting phase you can shoot with models armed with ranged weapons. First, you must pick one of your units to shoot with. You may not pick a unit that Advanced or Fell Back this turn, or a unit that is within 1" of an enemy unit.

So... Can the IK shoot the unit within 1" of it?


Posted: 2019-02-22 10:59:07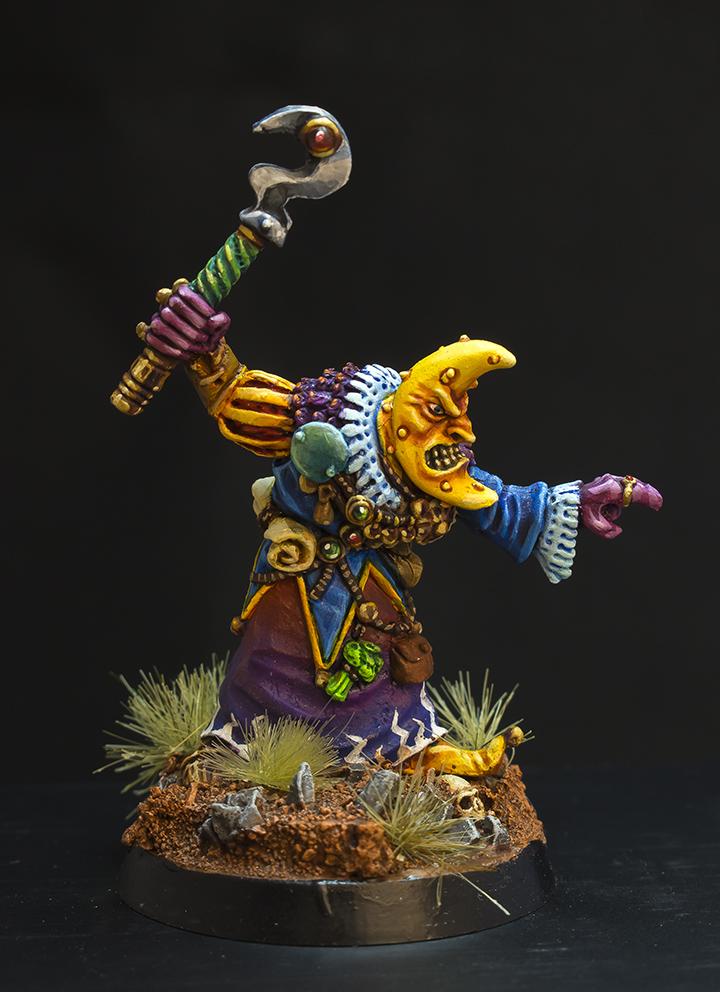 By Engrim


Posted: 2019-02-22 09:59:07

Posted: 2019-02-22 08:59:07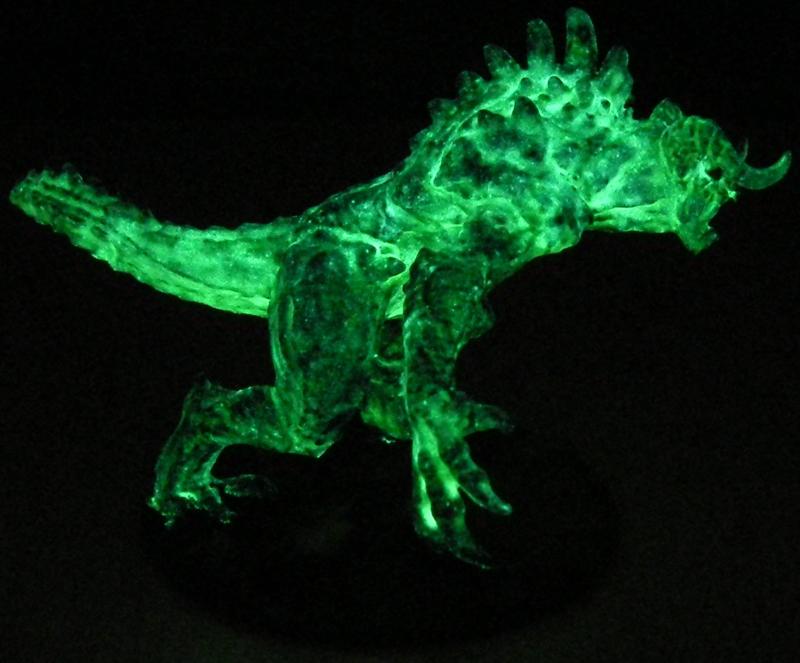 By Geifer


Posted: 2019-02-22 07:59:07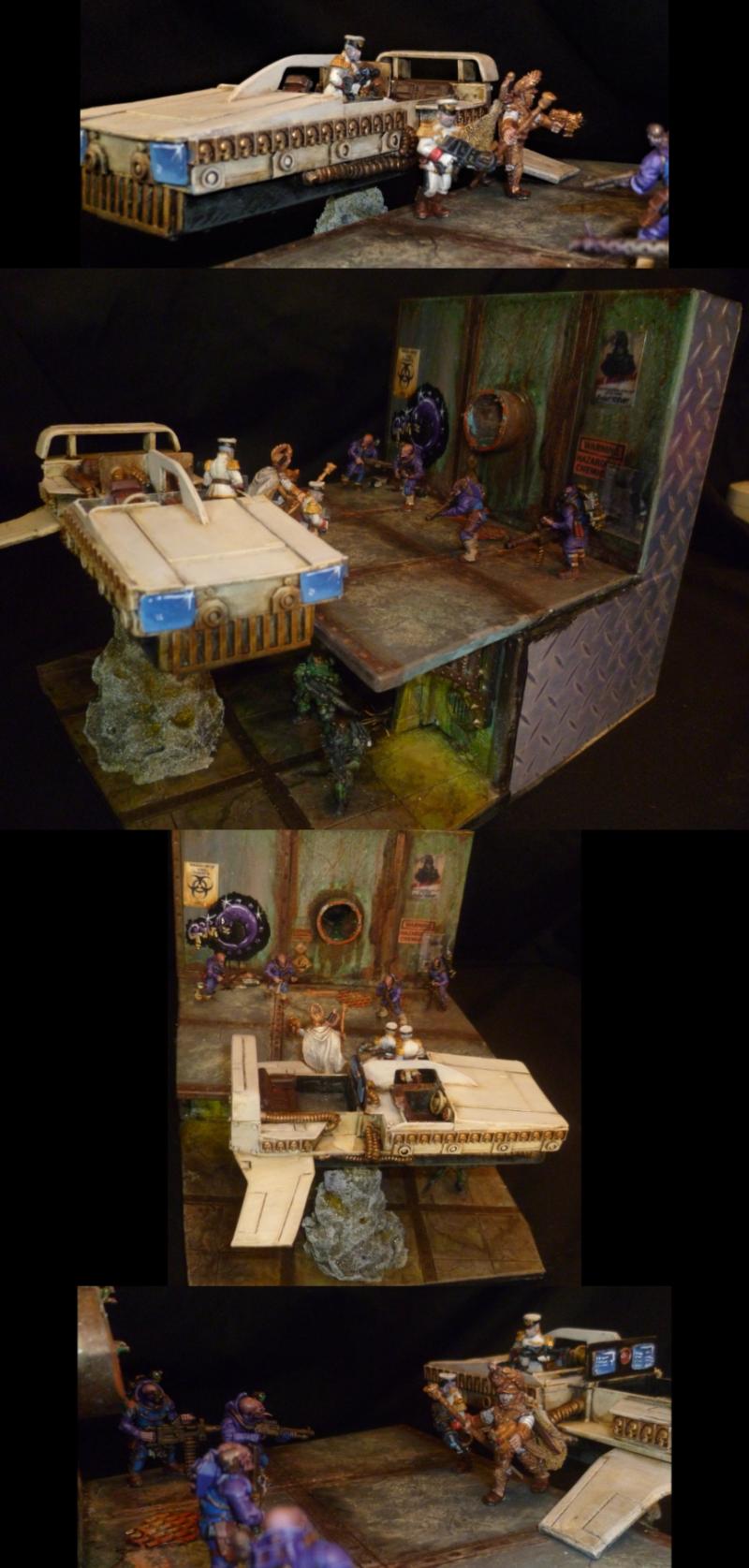 By Camkierhi


Posted: 2019-02-22 06:59:07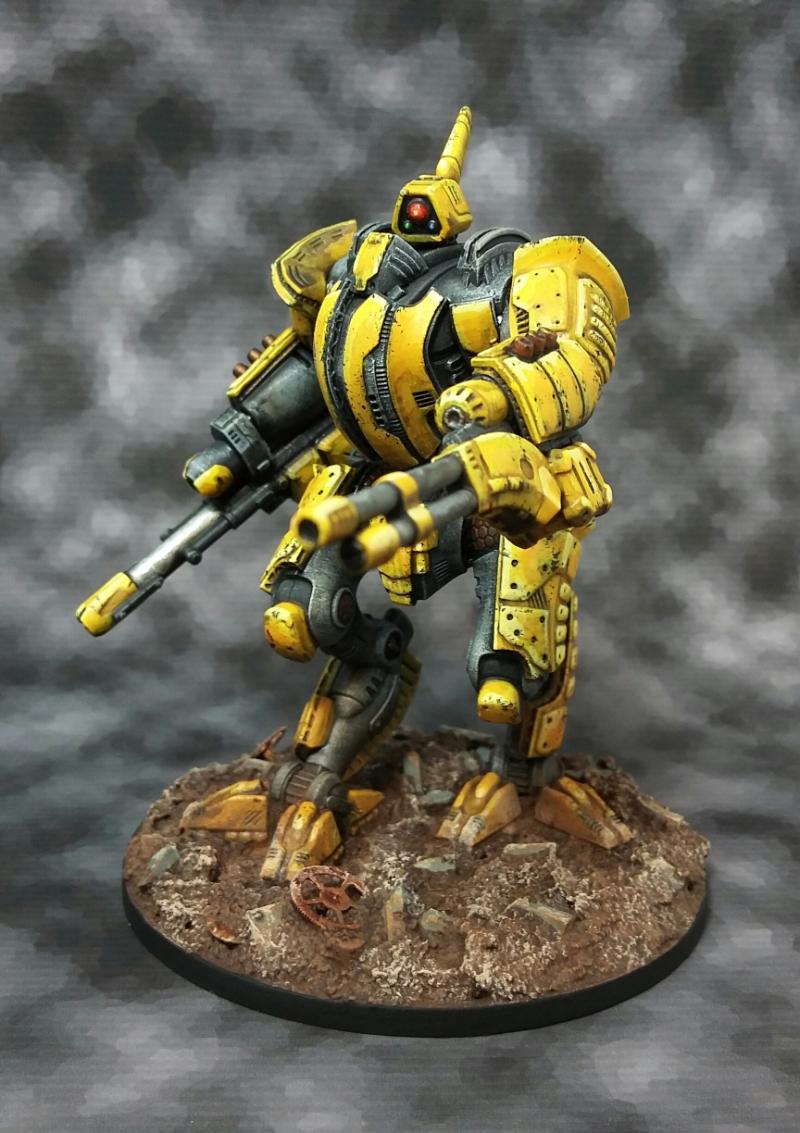 By youwashock


Posted: 2019-02-22 05:59:07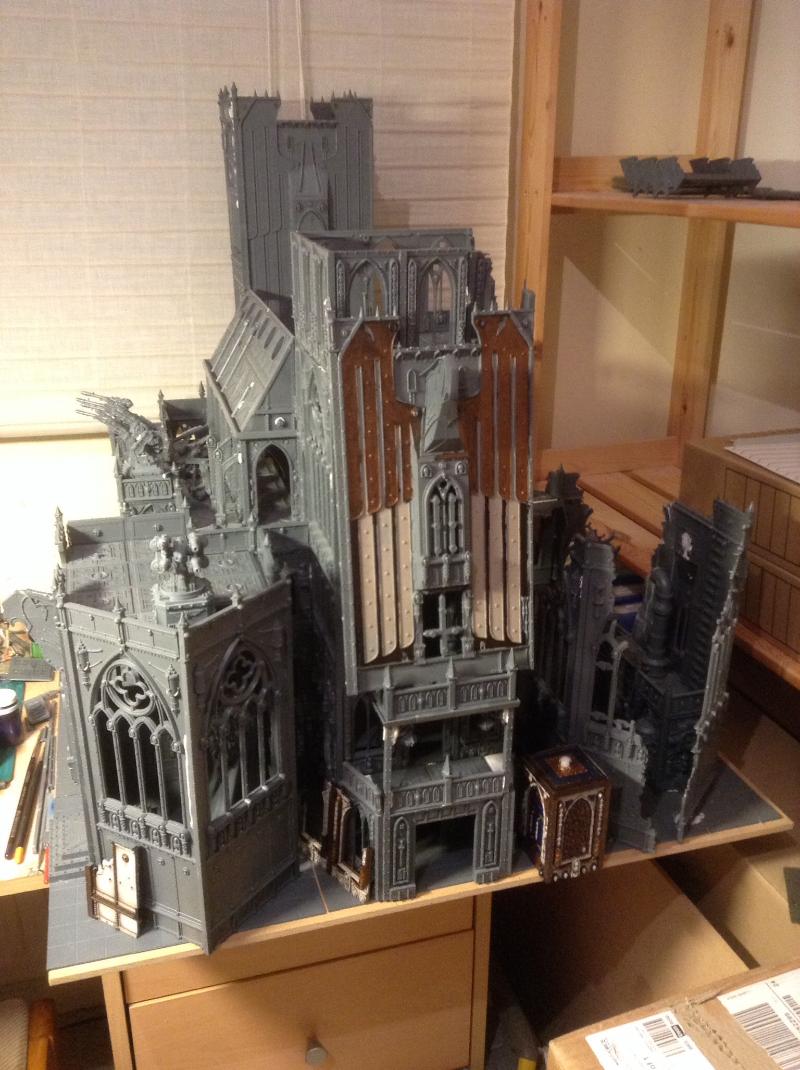 By Phutarf


Next Page (older)