What is Dakka?
DakkaDakka is a large, independent wargaming community that features discussion, tutorials and images for many games. If you are new to the world of wargaming then learn about it in our introductory article: What is Wargaming?















More About Dakka
DakkaDakka - Warhammer, 40k, Warmachine and Flames of War Community.
DakkaDakka is a large, independent wargaming community that features discussion, tutorials and images for many games.
Warhammer 40,000
Our warhammer 40k forums are among our most popular. They have been operating the longest and contain discussion about every facet of warhammer 40k from tactics and army lists to background and upcoming releases.
Warhammer Fantasy
The Warhammer Fantasy Battle Forums are consistently increasing in popularity and are almost on a par with our 40k forums covering the same large range of content with advice from some of the best tacticians the world has to offer.
Warmachine and Hordes
Dakka now has one of the largest Warmachine and Hordes forums on the web, and has a huge range of Warmachine Pictures in our gallery.
Flames of War
Flames of War and other historical games are growing in popularity here on dakka and we invite anyone to join in and discuss them in detail. As flames of war grows more popular, Dakka's coverage will only increase. Be sure to check out the Flames of War gallery to see some inspiring stuff.
Dakka Features
Dakka is a big site with a lot to explore. Here we highlight some of our more interesting features:
Wargaming Gallery
The dakka gallery is one of the largest wargaming galleries in the world and has a huge range of tagged miniatures from many game systems. From flames of war to babylon 5, and of course 40k. You can vote on images (like using hot-or-not), and use our advanced gallery search engine to find exactly what you are looking for, be it space marines, orks, cryx or Dark Elves!
Forums
The dakka forums are growing faster and faster and are the bread and butter of the website. They still maintain quality and a fair level of freedom compared to many other forums. Our most popular forum is News and Rumours, but Dakka Discussions and 40k army lists are very popular too. There are some important rules to consider (no spam, no swearing, no piracy) but everybody gets on well enough thanks to our great moderation team.
Articles
The dakka wargaming articles are run on a wiki (like wikipedia). We have a huge range of wargaming articles covering everything from tactica to modeling and painting and even some great funny stuff. If you are bored and want to have the equivalent of dozens of magazines to read then head over to the main articles page and start clicking around. Because it is a wiki, anybody can hop in and click the 'edit' tab at the top of the page, so if you have anything to add or just see some typos or bad grammar then you can help make it better for everyone.
Army Profiles
Dakka's army profiles are a throwback to the very earliest version of dakka from the late 1990s, where various armies were highlighted in detail. Our army profiles section now contains many armies from different game systems with in depth photographs, army lists and explanations of their signifigance from their owners.
DCMs
Help keep Dakkadakka.com running by becoming a DCM (Dakka Contributing Member) and enjoy a ton of perks for doing a good deed! For a small donation of only $25 a year you gain the following benefits:
Surf with ease! Get an ad-free site.
Be a celebrity! Get a 'DCM' marker in the forum listings and under your username.
Name yourself! Create your own custom title in the forums.
Expand your conversation! Post and chat in a private DCM forum.
Dakka Blog
Posted: 2018-06-23 19:59:07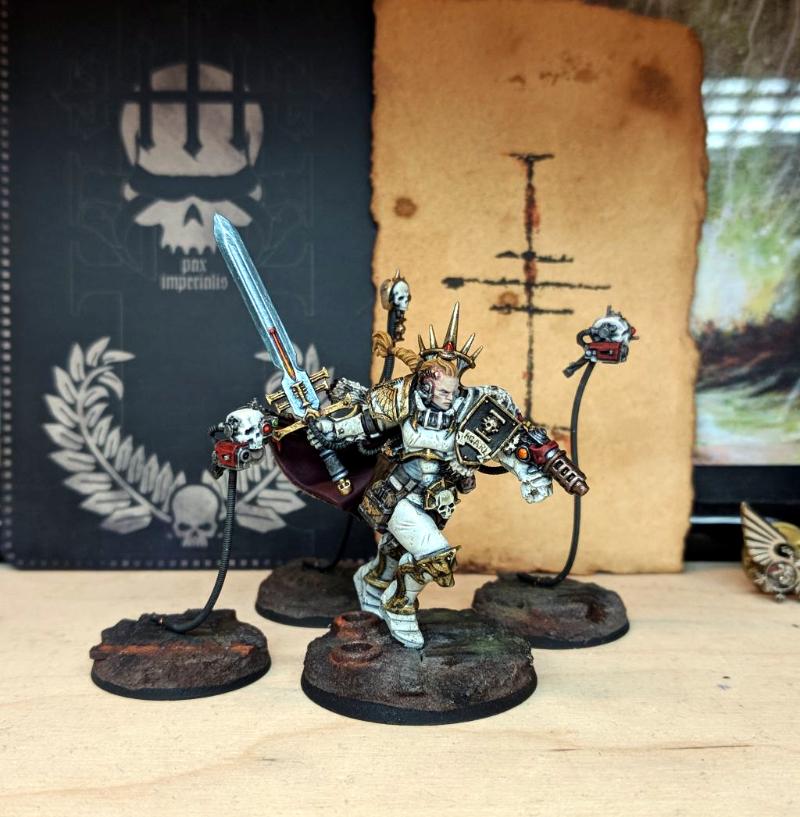 By PDH


Posted: 2018-06-19 21:00:00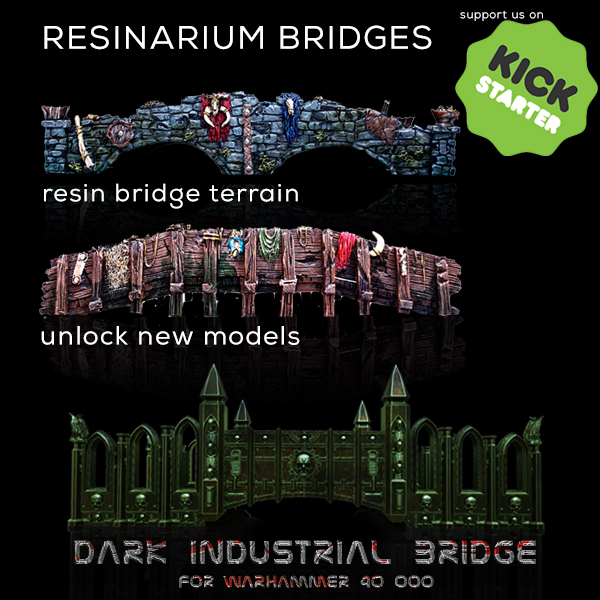 Resinarium Bridges are a new line of extremely detailed, resin bridges for wargames and miniature games. Support us on Kickstarter and help unlock more model choices for every backer! Pledge Now – Choose the models after the campaign, in the Pledge Manager, picking from all the unlocked options! Great for Warhammer 40k, Age of Sigmar, The Hobbit/Lord of the Rings, Warmachine/Hordes, Malifaux and other heroic scale games!

Check out Resinarium Bridges only on Kickstarter!




Posted: 2018-03-27 00:00:00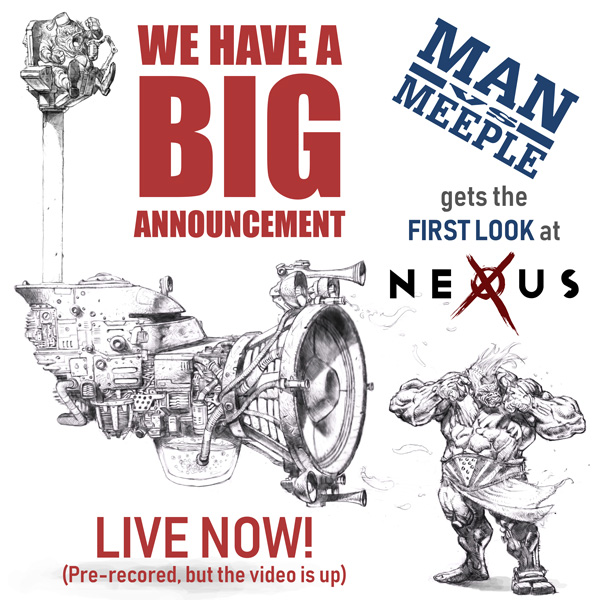 I know it sucks. Staring at the same ad for 2 months just wanting some information about the game. Well, you've been patient and Dakka Dakka has been a gracious host. We're heading to the NEXUS. The journey starts now. Click the picture to get a first look at where we will arrive. This is just the beginning.




Posted: 2018-06-23 18:59:07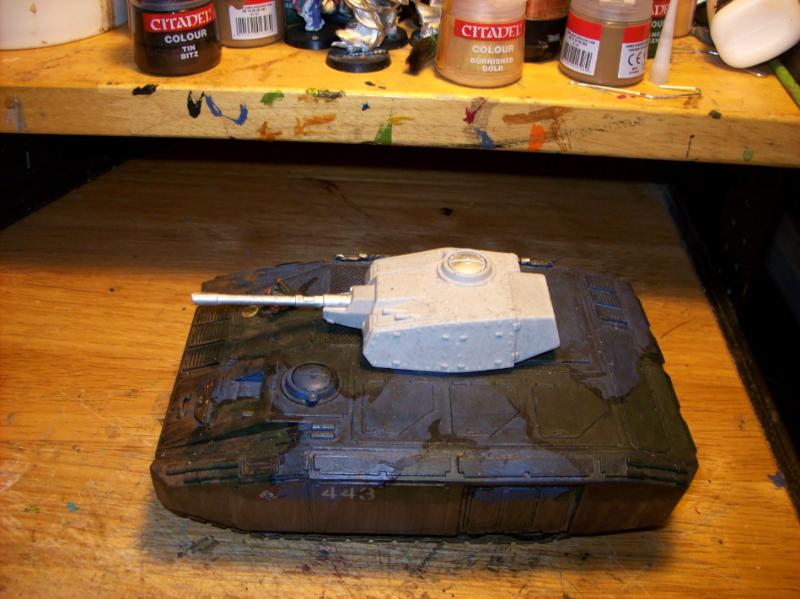 Taken with an EASTMAN KODAK COMPANY KODAK EASYSHARE C613 ZOOM DIGITAL CAMERA
By shasolenzabi


Posted: 2018-06-23 17:59:07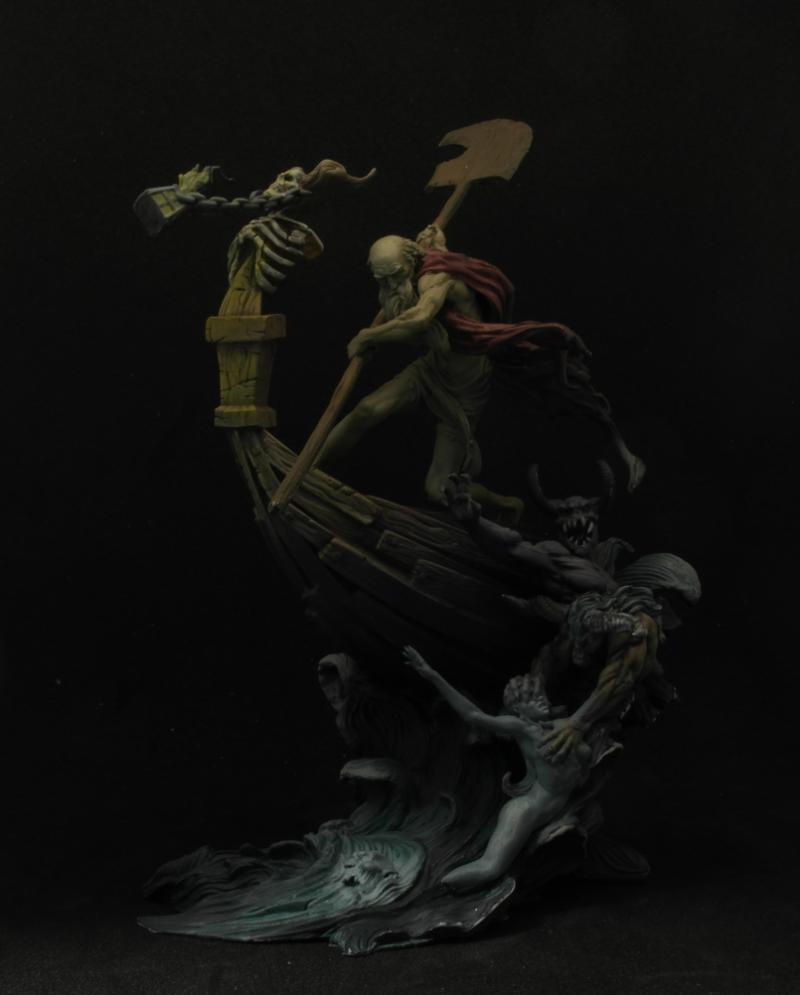 By ch4ncy


Posted: 2018-06-23 16:59:07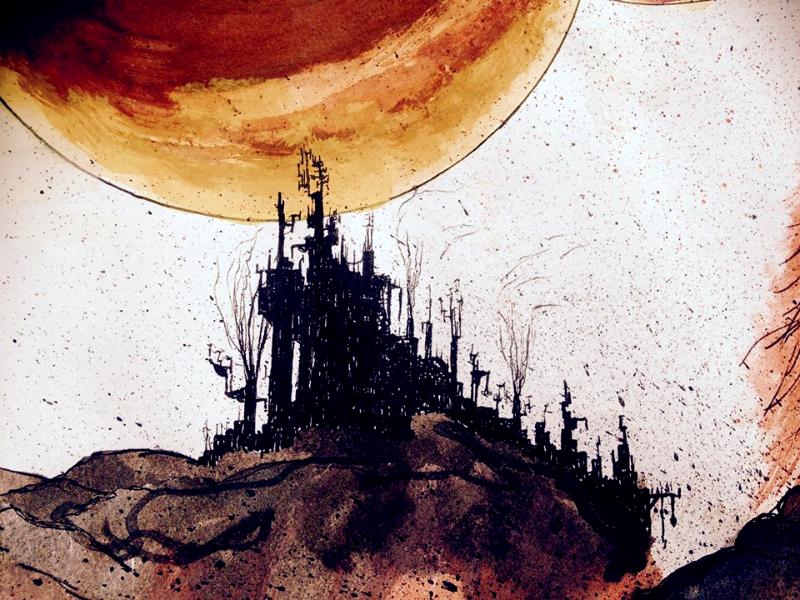 By bondicatt


Posted: 2018-06-23 15:59:07


By Dr H


Posted: 2018-06-23 14:59:07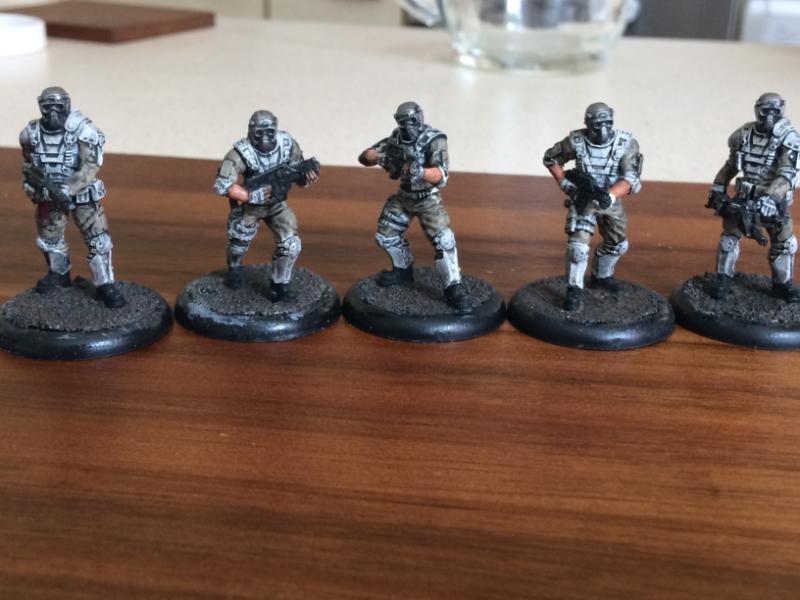 By matthew.sutton


Posted: 2018-06-23 13:59:07


By Midget Gems


Posted: 2018-06-23 12:59:07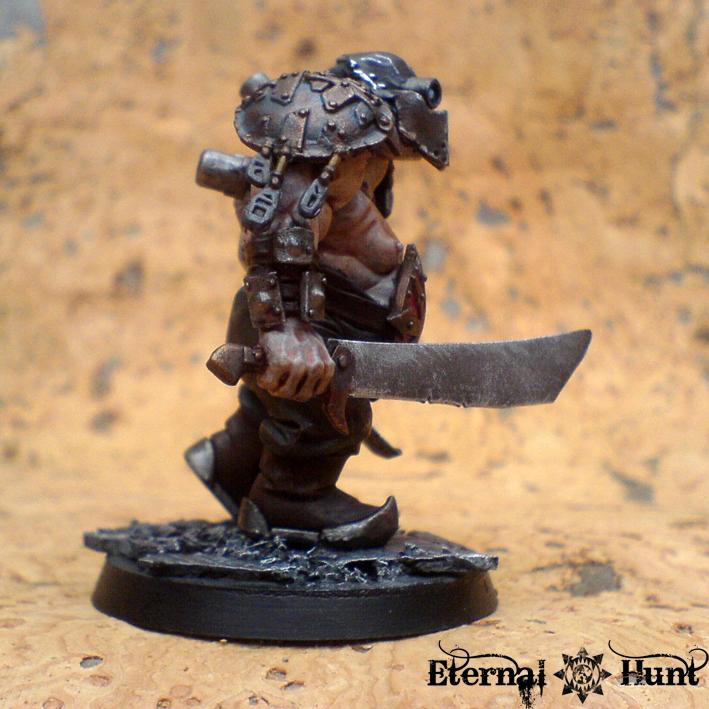 By KrautScientist


Posted: 2018-06-23 11:59:07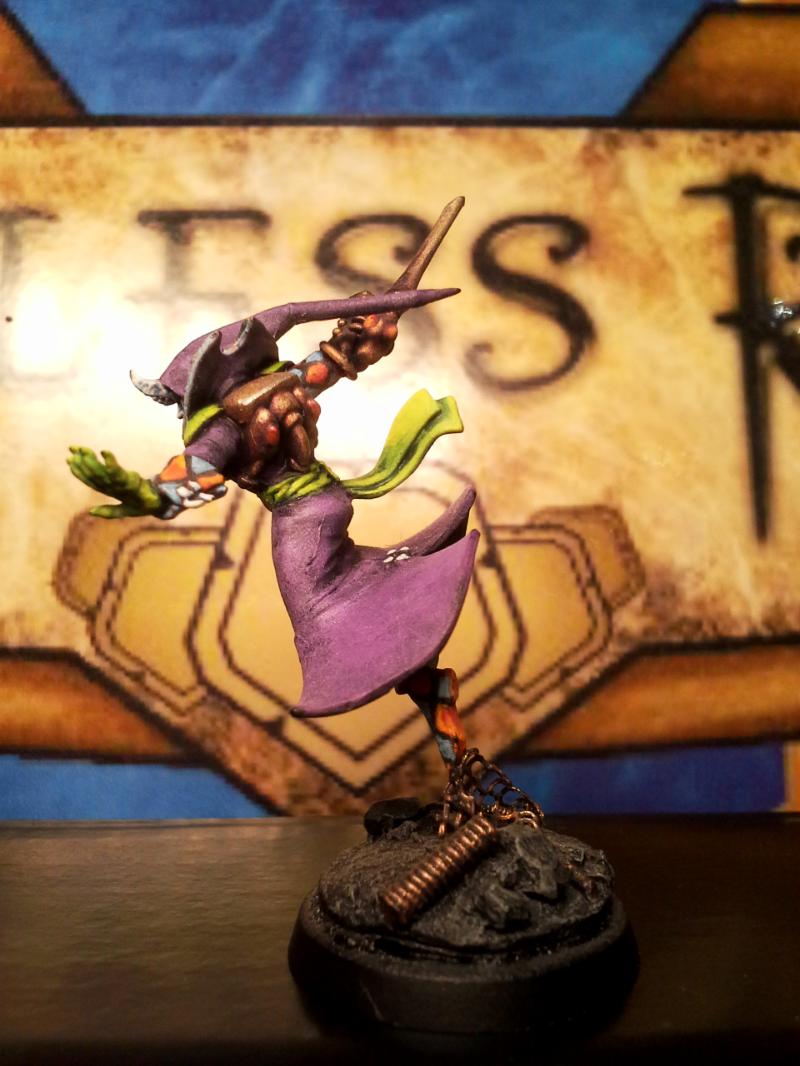 Unknown creator


Posted: 2018-06-23 09:59:07

Posted: 2018-06-22 09:59:07

Posted: 2018-06-22 08:59:07

Forum post by Pneumo, 36 responses at time of this post.

Hey guys, a few of you might remember me, but most of what I posted here is already lost in the thousands of pages filled with amazing content in this forum.
So instead of digging up old posts of mine I decided to create a single one that will get all my attention from now on. But first a bit about myself.
I've been on and off this hobby for quite some time now and what's keeping me around is the great models, characters and amazing background that they come with. I'm not just talking about the official stuff, I love to browse the web to find converted armies, self written fluff or simply amazing ideas. The only tabletop game I've ever played was the original Lord of the Rings from GW and that's what got me started with everything.
I've tried to get into the gaming side of the hobby but after numerous starter boxes and attempts at armies I'm deciding to let it go. Instead I'll focus on what I love about the hobby and stick to the sculpting, converting and scratch-building that I enjoy.
One of my latest creations was a custom true scale typhus that was almost entirely sculpted by me and it had been a blast to do so, the time that I worked on the model was during my last exam period (for anyone interested in pictures and progress on that, I did make a post about it).
Which brings me to my current situation. I'm currently studying abroad in Australia and it's exam preparation time. Which means I needed a distraction to get me through my long hours of studying, so I ordered a pack of green stuff and some sculpting tools and got to work.


Now with this wall of text out of the way we can start with the actual reason we're here. So let's start with a picture of everything I have here that I can work with.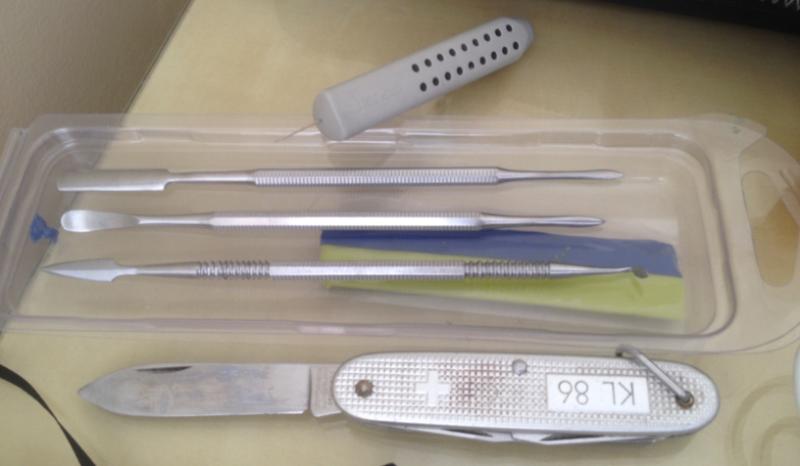 As you can see, it's not that much. But I'm mostly trying to make a decent miniature and ...

Post continues at https://www.dakkadakka.com/dakkaforum/posts/list/758300.page


Posted: 2018-06-22 07:59:07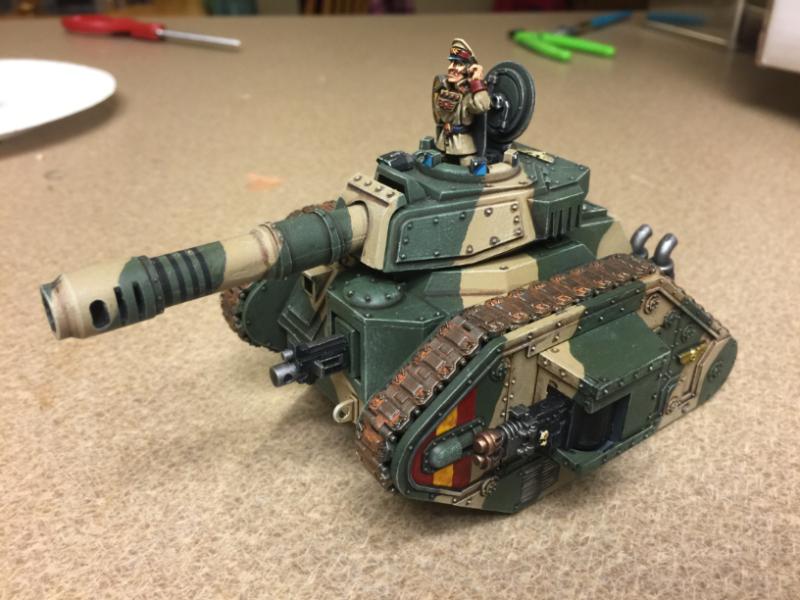 Unknown creator


Posted: 2018-06-22 06:59:07

Forum post by Delvarus Centurion, 36 responses at time of this post.

Anyone fed up with GW taking existing models, slapping on a few new weapons and selling them as 'new' models. GW are really taking the piss, if we weren't paying premium prices it wouldn't bother me. But its becoming a joke now. Plus they look daft with that carapace, its just slapped on. It looks like a toy you'd get at toys r us.


Posted: 2018-06-22 05:59:07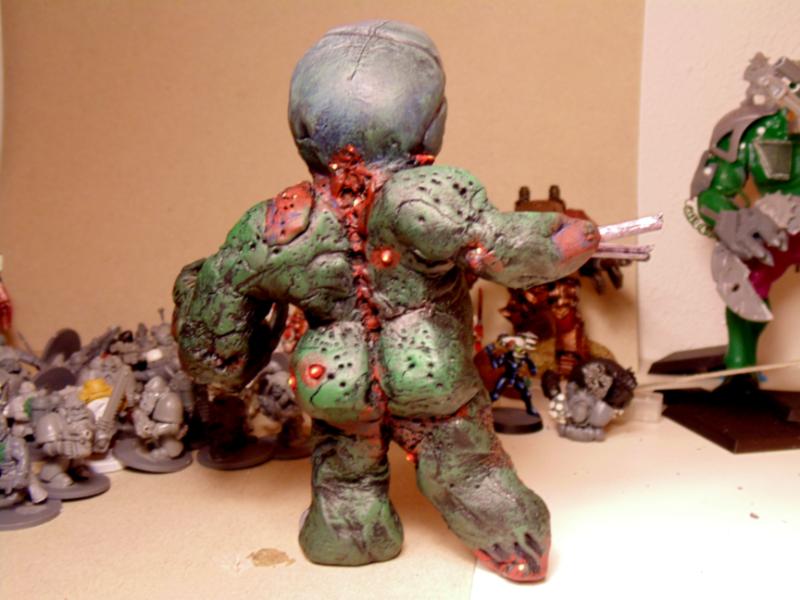 By Paule


Posted: 2018-06-22 04:59:07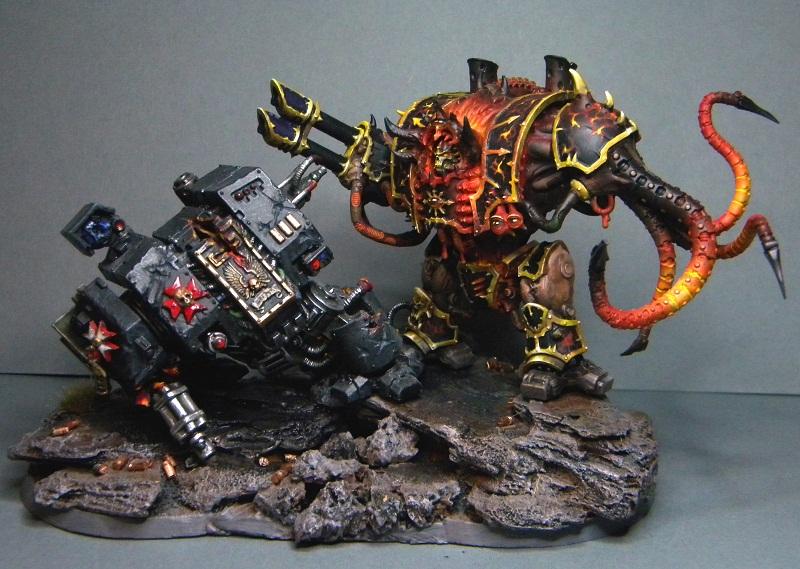 Unknown creator


Posted: 2018-06-22 03:59:07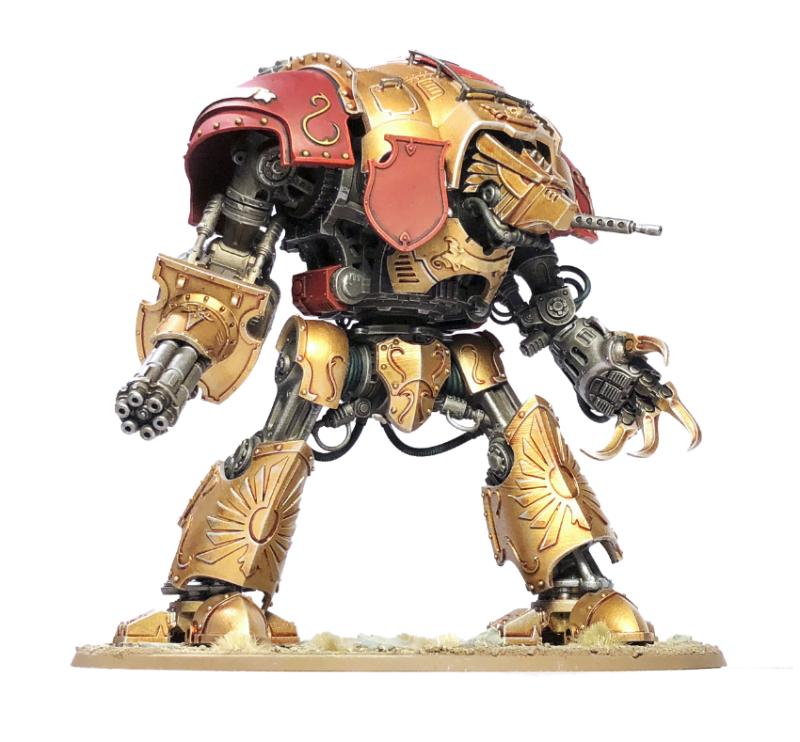 Unknown creator


Posted: 2018-06-22 02:59:07

Forum post by Galef, 36 responses at time of this post.

Model-wise, lightning claws look exactly like powerfists, but with 4 blades sticking out Wolverine-style.
So why have they always functioned more like power swords with re-rolls?

Surely they should at least have a strength boost?

-


Posted: 2018-06-22 01:59:07

Forum post by DoomMouse, 36 responses at time of this post.

I'm interested to know how the big FAQ and the latest codex releases have affected the rankings.

I've tried to group done similar units together where I think they'd steal votes from each other, or when you almost always see them run in tandem.

I'm sure I'll miss a few important ones, so let me know if one of your auto-includes is left out! I'm going to leave forge world out due to lack of familiarity with the options and because it's not generally as strong these days.




Next Page (older)