What is Dakka?
DakkaDakka is a large, independent wargaming community that features discussion, tutorials and images for many games. If you are new to the world of wargaming then learn about it in our introductory article: What is Wargaming?















More About Dakka
DakkaDakka - Warhammer, 40k, Warmachine and Flames of War Community.
DakkaDakka is a large, independent wargaming community that features discussion, tutorials and images for many games.
Warhammer 40,000
Our warhammer 40k forums are among our most popular. They have been operating the longest and contain discussion about every facet of warhammer 40k from tactics and army lists to background and upcoming releases.
Warhammer Fantasy
The Warhammer Fantasy Battle Forums are consistently increasing in popularity and are almost on a par with our 40k forums covering the same large range of content with advice from some of the best tacticians the world has to offer.
Warmachine and Hordes
Dakka now has one of the largest Warmachine and Hordes forums on the web, and has a huge range of Warmachine Pictures in our gallery.
Flames of War
Flames of War and other historical games are growing in popularity here on dakka and we invite anyone to join in and discuss them in detail. As flames of war grows more popular, Dakka's coverage will only increase. Be sure to check out the Flames of War gallery to see some inspiring stuff.
Dakka Features
Dakka is a big site with a lot to explore. Here we highlight some of our more interesting features:
Wargaming Gallery
The dakka gallery is one of the largest wargaming galleries in the world and has a huge range of tagged miniatures from many game systems. From flames of war to Maelstrom's Edge, and of course 40k. You can vote on images (like using hot-or-not), and use our advanced gallery search engine to find exactly what you are looking for, be it space marines, orks, cryx or Dark Elves!
Forums
The dakka forums are growing faster and faster and are the bread and butter of the website. They still maintain quality and a fair level of freedom compared to many other forums. Our most popular forum is News and Rumours, but Dakka Discussions and 40k army lists are very popular too. There are some important rules to consider (no spam, no swearing, no piracy) but everybody gets on well enough thanks to our great moderation team.
Articles
The dakka wargaming articles are run on a wiki (like wikipedia). We have a huge range of wargaming articles covering everything from tactica to modeling and painting and even some great funny stuff. If you are bored and want to have the equivalent of dozens of magazines to read then head over to the main articles page and start clicking around. Because it is a wiki, anybody can hop in and click the 'edit' tab at the top of the page, so if you have anything to add or just see some typos or bad grammar then you can help make it better for everyone.
Army Profiles
Dakka's army profiles are a throwback to the very earliest version of dakka from the late 1990s, where various armies were highlighted in detail. Our army profiles section now contains many armies from different game systems with in depth photographs, army lists and explanations of their signifigance from their owners.
DCMs
Help keep Dakkadakka.com running by becoming a DCM (Dakka Contributing Member) and enjoy a ton of perks for doing a good deed! For a small donation of only $25 a year you gain the following benefits:
Surf with ease! Get an ad-free site.
Be a celebrity! Get a 'DCM' marker in the forum listings and under your username.
Name yourself! Create your own custom title in the forums.
Expand your conversation! Post and chat in a private DCM forum.
Dakka Blog
Posted: 2021-05-07 03:59:07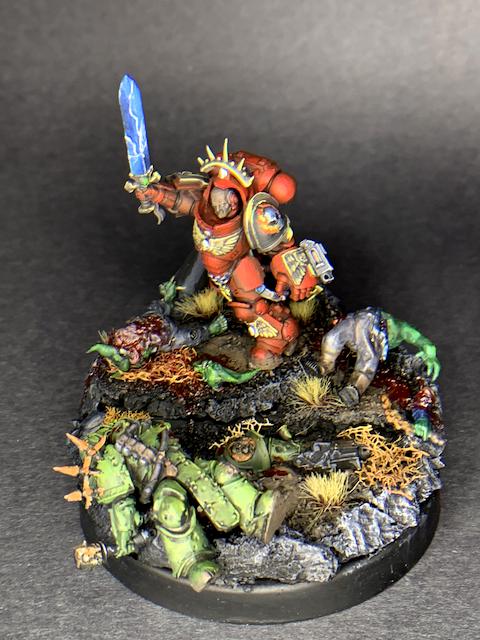 By DJJazzyJeff


Posted: 2021-05-07 02:59:07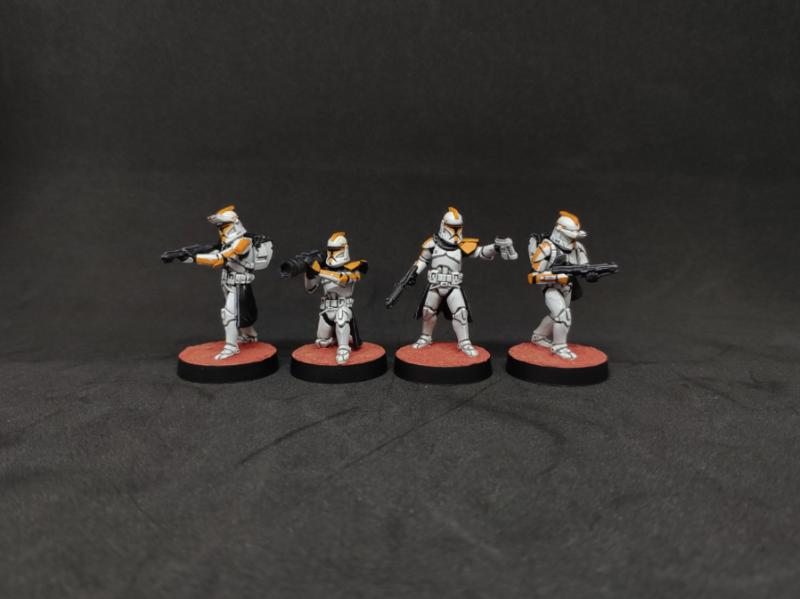 By Edeus


Posted: 2021-05-07 01:59:07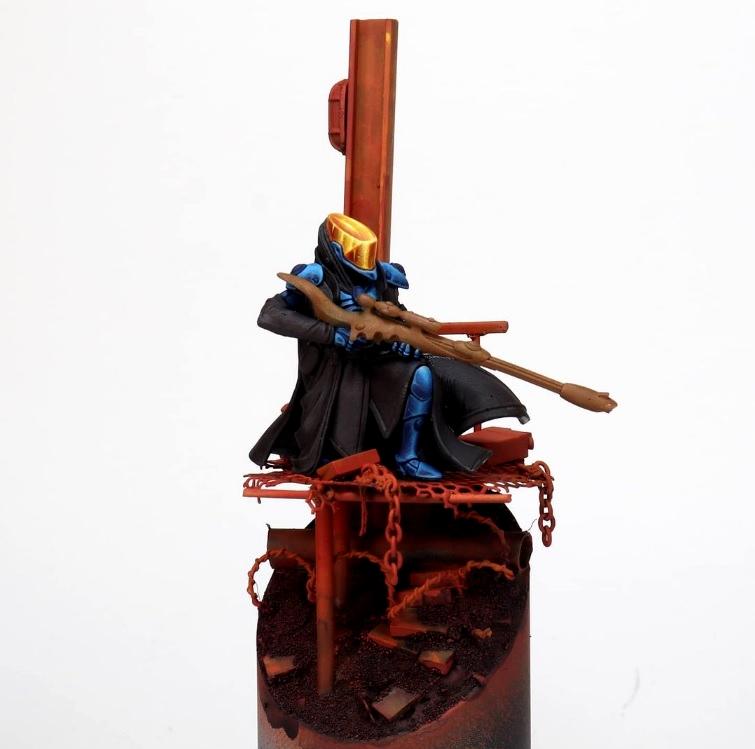 By FantasyCultMiniatures


Posted: 2021-05-07 00:59:07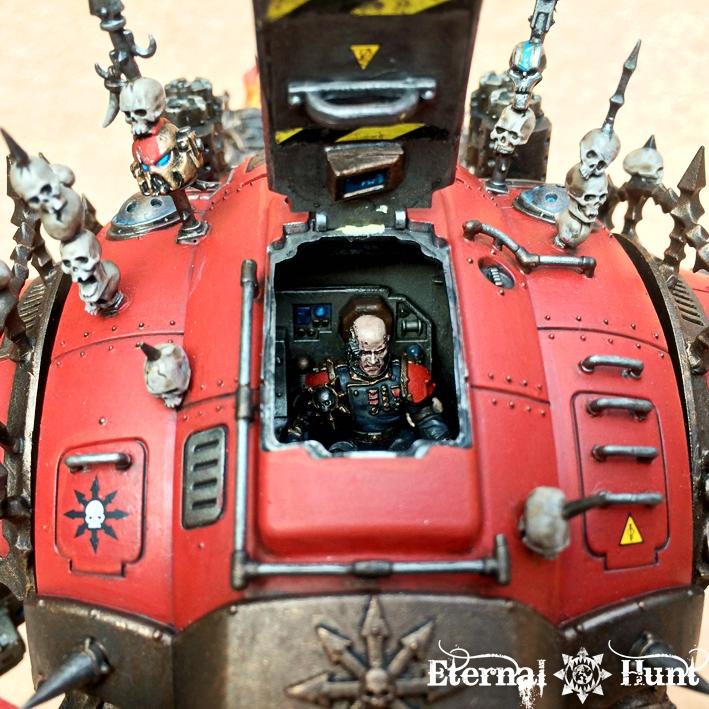 By KrautScientist


Posted: 2021-05-06 23:59:07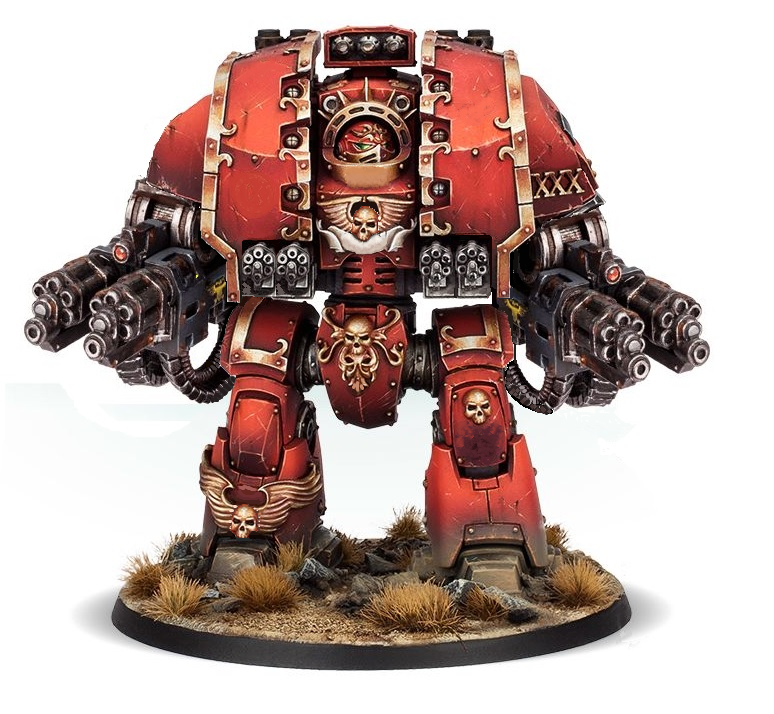 Unknown creator


Posted: 2021-05-06 22:59:07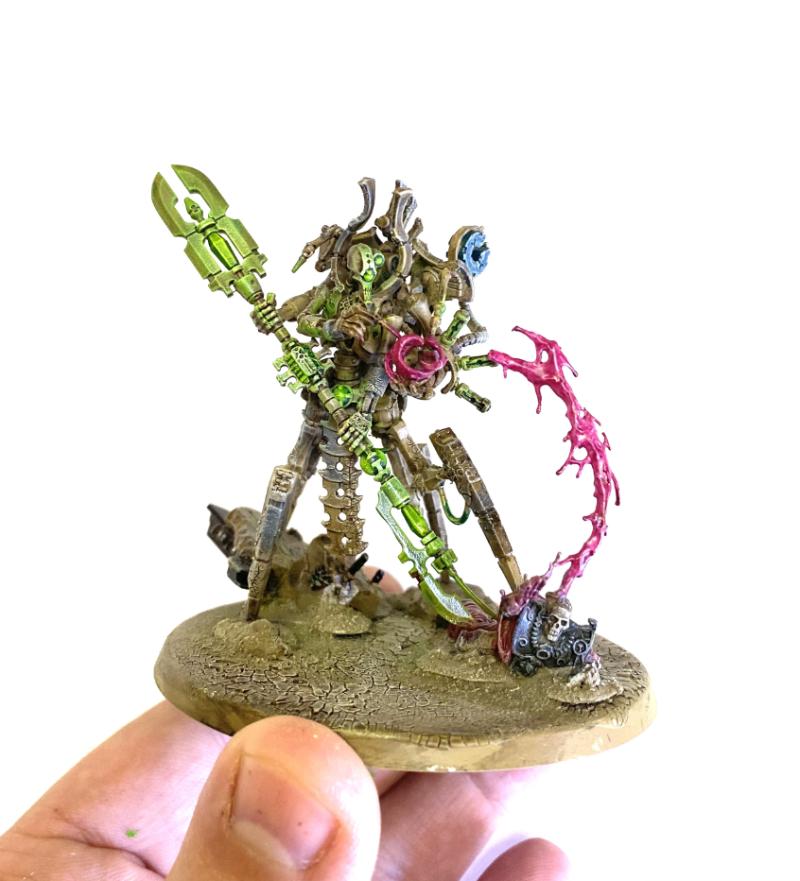 By masterofstuff1


Posted: 2021-05-06 21:59:07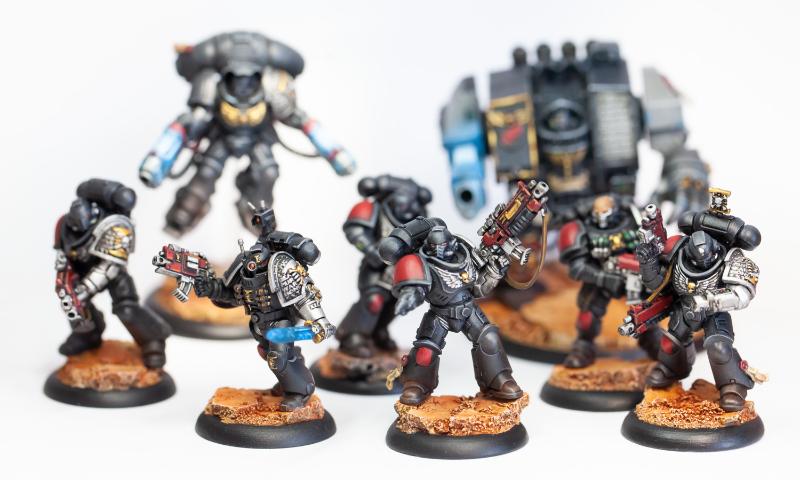 Unknown creator


Posted: 2021-05-06 20:59:07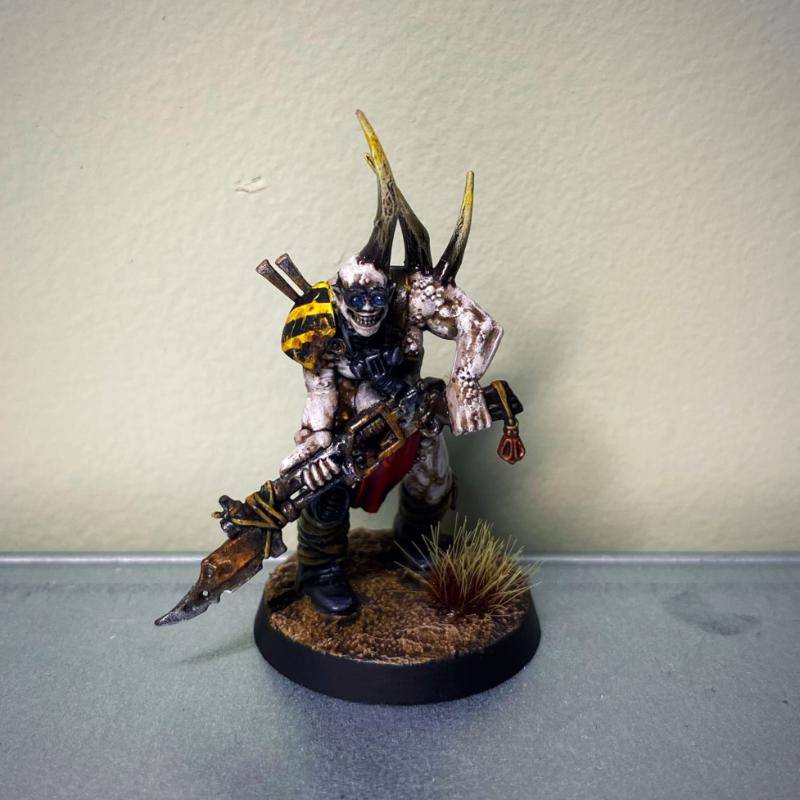 Unknown creator


Posted: 2021-05-06 19:59:07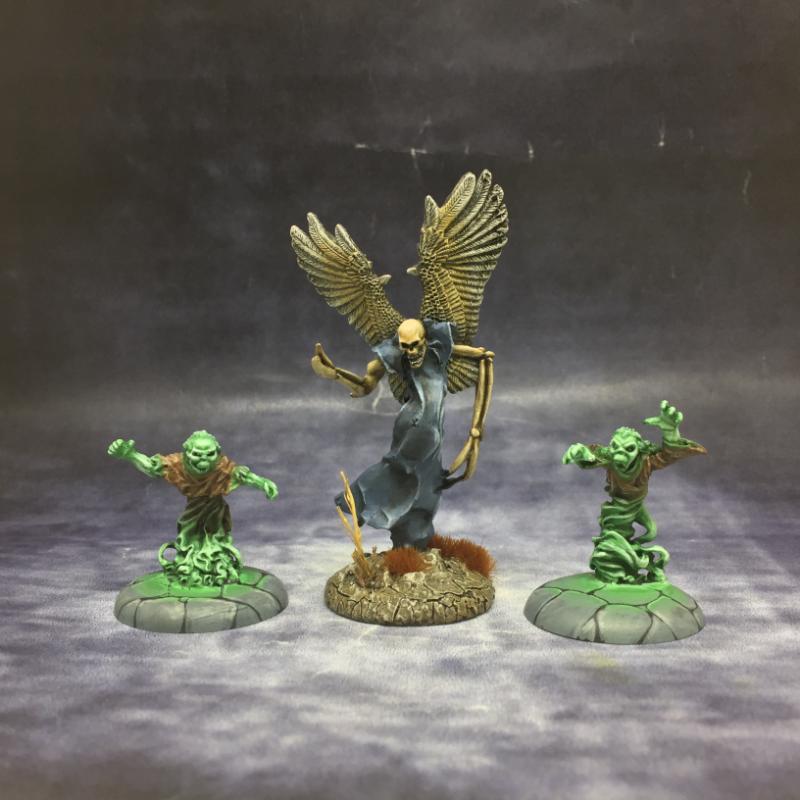 By JoshInJapan


Posted: 2021-05-06 18:59:07

Forum post by vict0988, 36 responses at time of this post.

Can I use Counter-Offensive on a unit affected by Counter-Offensive or Paroxysm? What abilities, Stratagems and relics prevent me from using Counter-Offensive on a unit?

Counter-Offensive
Use this Stratagem after an enemy unit has fought in this turn. Select one of your own eligible units and fight with it next.

Paroxysm
Until your next Psychic phase, that unit cannot fight in the Fight phase until all other units that are able to have done so. If the target unit has an ability that allows it to fight first in the Fight phase, it instead fights as if it didn?t have this ability. If both players have units that cannot fight until all other units have done so, then alternate choosing which of those units to fight with, starting with the player whose turn is taking place.

Mass Hypnosis
Until the start of your next Psychic phase, the target cannot fire Overwatch, fights last in the Fight phase even if it charged. If the target has a rule that allows it to fight first in the Fight phase even if it did not charge, then instead of fighting last in the Fight phase, it fights as if it did not have that ability and did not charge.


If I charge two units A and B into two Cult of Strife units C and D or two Emperor's Children units E and F who gets to fight when?

Charging Units Fight First
Units that made a charge move this turn fight first in the Fight phase. This means that units that did not make a charge move this turn cannot be selected to fight until after all units that did make a charge move have fought.

Cult of Strife
At the start of the Fight phase, if a unit with this Obsession is within Engagement Range of any enemy units, it can fight first that phase.

Emperor's Children
Units with this trait always fight first in the Fight phase even if they didn?t charge. If the enemy has units that have charged, or that have a similar ability, then alternate choosing units to fight with, starting with the player whose turn is taking place.



Posted: 2021-05-06 17:59:07

Forum post by DarkHound, 36 responses at time of this post.

My local shop is starting to open up tables for play, and there's talk of a Crusade league and the community is open to Crusade pick-up games. I'm super excited. I played a few Crusade games with my friends online 6 months ago, and we learned some lessons, but I'm eager to draw on your experiences.

I found building an Order of Battle to be a different challenge from building an army list. Since you can't tweak small upgrades to fill the points limit, we had to include unusual filler units such as Servitors. That led to more interesting and unexpected games. The Order of Battle also serves as a side-deck to customize against match-ups, and increasing the supply mostly improved that aspect while secondarily enabling larger games. It struck a comfortable balance where it was hard to really list tailor (since the core of the army couldn't change equipment), but encouraged a rivalry and arms-race against common opponents.

We played our games with points, but to minimize compatibility issues, we built our Orders of Battle with power level. I could easily make a legal army for either format out of the same OoB.

It was actually added to the narrative experience that we didn't need to keep track of anyone else's progress. Rather than everyone in a campaign building toward the same narrative, the universe felt more alive since everyone was competing for their own goals. (Not at all to knock campaigns, they should be used in conjunction.) It was great to see the Chaos Lord that escaped my assassination strike force show up two games later with a new relic weapon and more followers blooded against the Necrons.

We've found the Battle Honors weren't very egregious individually, and the risk of experience loss made collecting more than two extremely unlikely. We thought it felt better to pick the Honor you wanted. The Battle Scars, on the other hand, were more contested ...

Post continues at https://www.dakkadakka.com/dakkaforum/posts/list/798087.page


Posted: 2021-05-06 16:59:07

Forum post by Mad Doc Grotsnik, 36 responses at time of this post.

Some new toys are coming soon.
https://www.warhammer-community.com/2021/05/06/paint-like-a-pro-with-the-new-stc-range-of-synthetic-brushes/

The Citadel brush range has been a stalwart companion of hobbyists for many years, giving painters the world over specially designed tools to get their models looking as good as they can be. Now, the range is expanding.
https://www.warhammer-community.com/wp-content/uploads/2021/05/kudtgHrH20EFXoRP.jpg

The first thing you?ve no doubt noticed is the distinct, all-white colour scheme to set them apart from our regular brush range ? you?ll never mistake which one you?re reaching for in your Citadel Paint Box. These brushes are more than just a sleek colour scheme, though.
https://www.warhammer-community.com/wp-content/uploads/2021/05/qy9mFB8DCDv1KwTH.jpg

By using carefully designed, totally synthetic bristles, the Citadel Colour STC Range offers a different painting experience to the regular range of Citadel brushes. The synthetic fibres have a noticeable springiness with balanced stiffness and distinct snapback, making them excellent candidates for drybrushing and highlighting raised edges.

The brushes with rounded tips have been designed to keep their profile for longer even when used frequently, and the straight-edged brushes are specially made to help prevent curling at the end of the bristles, keeping your painting accurate and sharp.

The Citadel Colour STC Range is coming soon, so keep an eye out for more information on when you?ll see their distinctive white colour scheme on shelves near you. In the meantime, up your painting game with the Citadel Artificer Layer brushes, made to produce results you never knew you were capable of.


Posted: 2021-05-06 15:59:07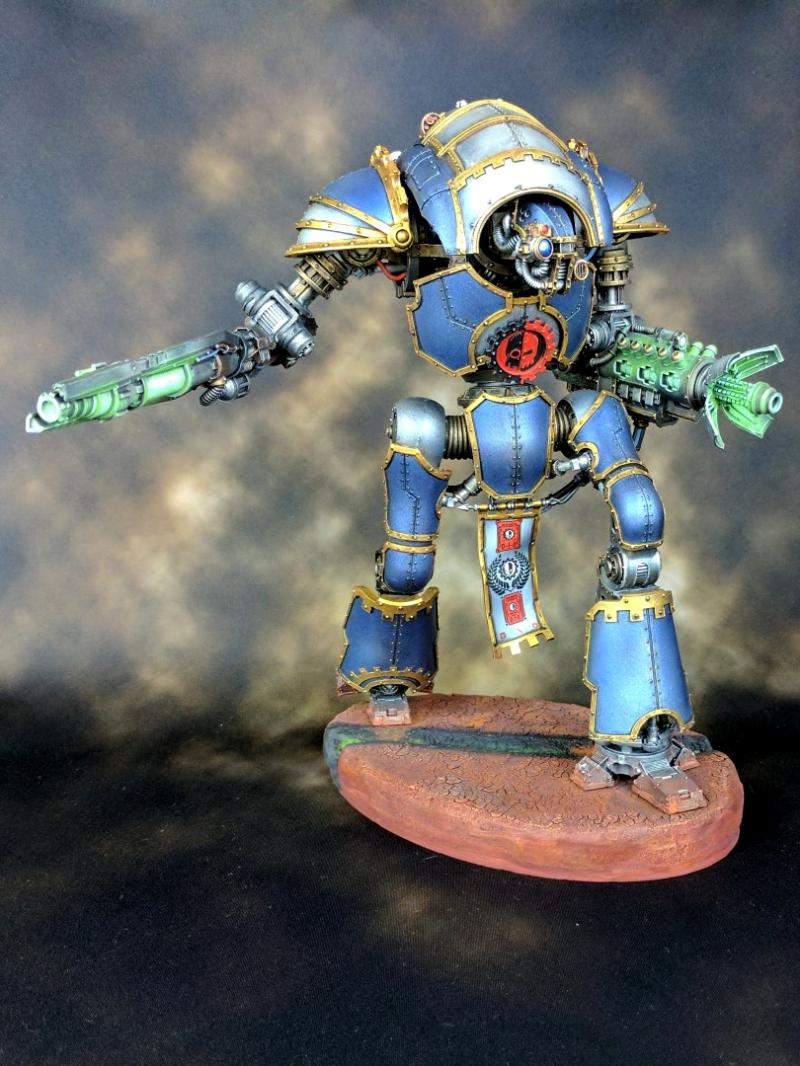 By Kr00gZ


Posted: 2021-05-06 14:59:07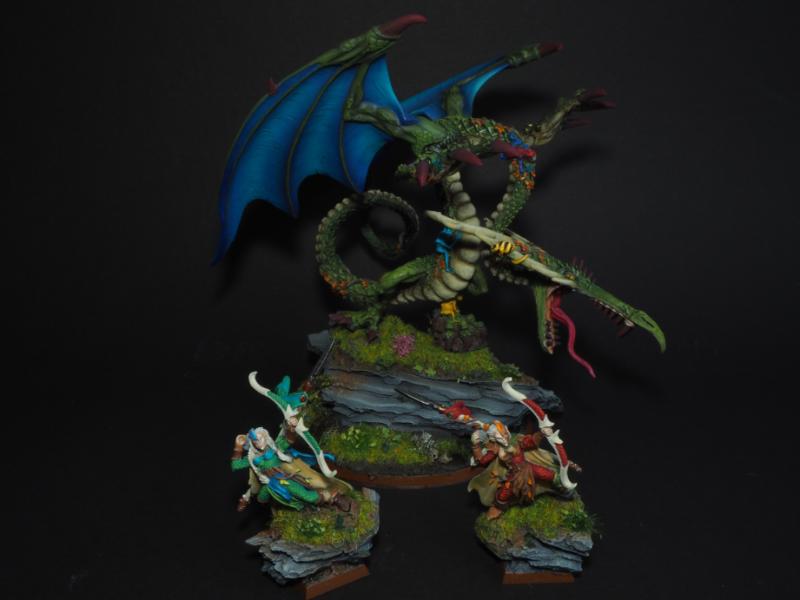 Unknown creator


Posted: 2021-05-06 13:59:07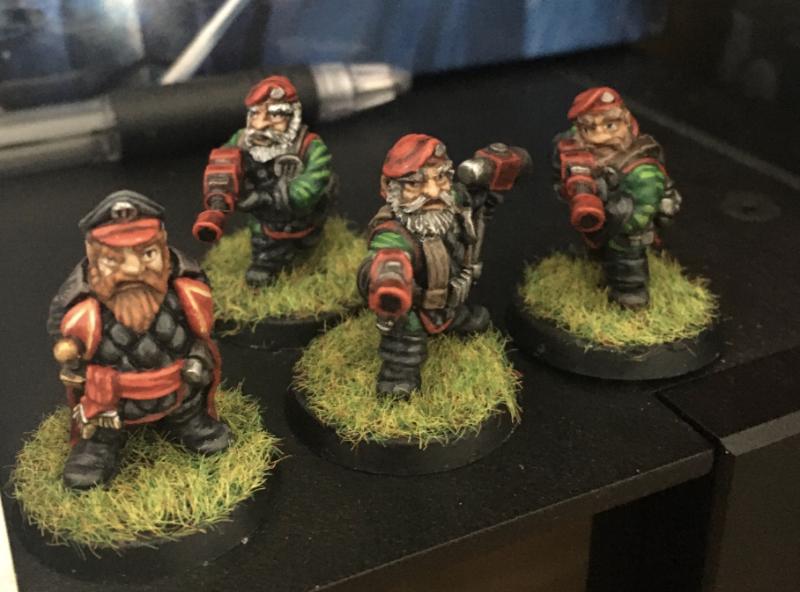 By RobertsMinis


Posted: 2021-05-06 12:59:07

Forum post by macluvin, 36 responses at time of this post.

I figure the design would be so cheap to manufacture, use, and maintain, that it may find use amongst the most desperate and even possibly not so desperate of chaos space marines. It is also just so deliciously cruel, over the top and brutal of a weapon idea to turn regular humans into meat chunks, and so mad max like... not to mention that they may be recovered from loyalist scout marines as well. I suppose this is mostly me lore wish listing at this point, but does anyone know of any examples or text that supports this?

I already know cultists (particularly champions) use them...


Automatically Appended Next Post:
Also the aesthetic of a chaos space marine wielding a massive shotgun, especially a double barreled sawn off type of thing, or a pump action would be pretty cool to look at... if it was supported or plausible in accordance with the fluff I would reflect it on a model.


Posted: 2021-05-06 11:59:07


By Connann


Posted: 2021-05-06 10:59:07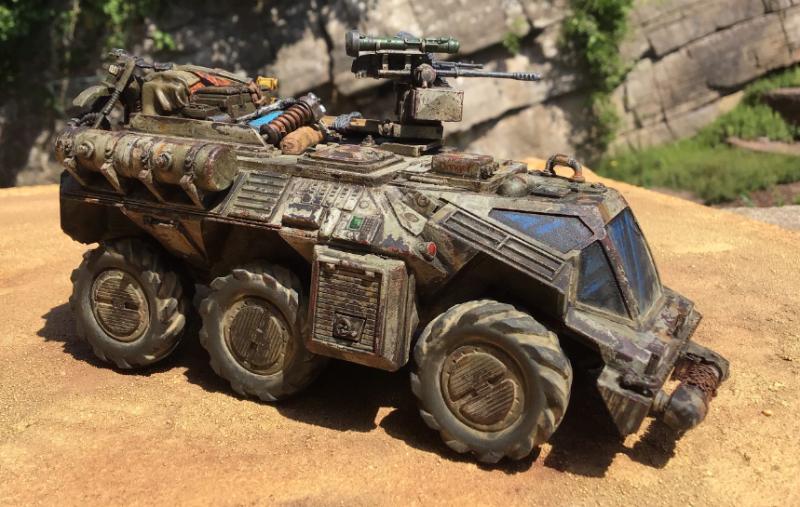 By Clanmac


Posted: 2021-05-06 09:59:07

Posted: 2021-05-05 10:59:07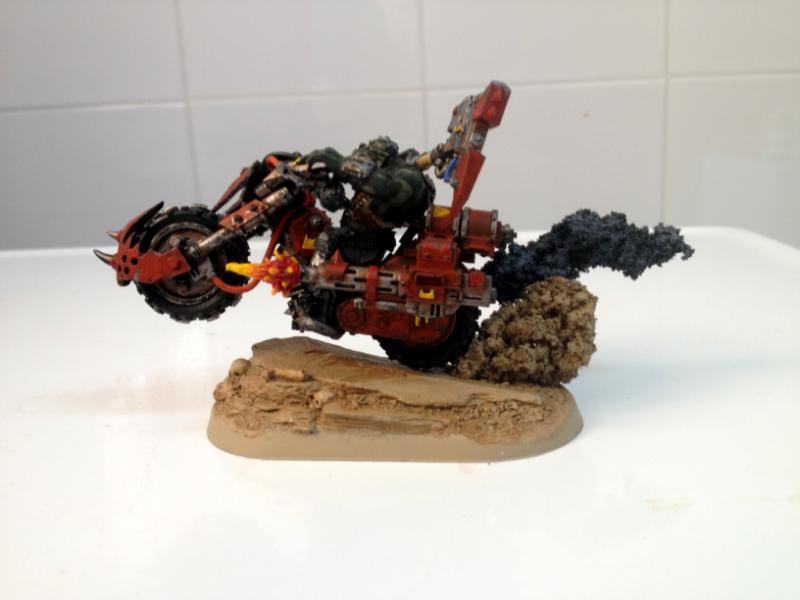 Taken with an Apple iPhone 4S
By Denua


Next Page (older)