What is Dakka?
DakkaDakka is a large, independent wargaming community that features discussion, tutorials and images for many games. If you are new to the world of wargaming then learn about it in our introductory article: What is Wargaming?















More About Dakka
DakkaDakka - Warhammer, 40k, Warmachine and Flames of War Community.
DakkaDakka is a large, independent wargaming community that features discussion, tutorials and images for many games.
Warhammer 40,000
Our warhammer 40k forums are among our most popular. They have been operating the longest and contain discussion about every facet of warhammer 40k from tactics and army lists to background and upcoming releases.
Warhammer Fantasy
The Warhammer Fantasy Battle Forums are consistently increasing in popularity and are almost on a par with our 40k forums covering the same large range of content with advice from some of the best tacticians the world has to offer.
Warmachine and Hordes
Dakka now has one of the largest Warmachine and Hordes forums on the web, and has a huge range of Warmachine Pictures in our gallery.
Flames of War
Flames of War and other historical games are growing in popularity here on dakka and we invite anyone to join in and discuss them in detail. As flames of war grows more popular, Dakka's coverage will only increase. Be sure to check out the Flames of War gallery to see some inspiring stuff.
Dakka Features
Dakka is a big site with a lot to explore. Here we highlight some of our more interesting features:
Wargaming Gallery
The dakka gallery is one of the largest wargaming galleries in the world and has a huge range of tagged miniatures from many game systems. From flames of war to Maelstrom's Edge, and of course 40k. You can vote on images (like using hot-or-not), and use our advanced gallery search engine to find exactly what you are looking for, be it space marines, orks, cryx or Dark Elves!
Forums
The dakka forums are growing faster and faster and are the bread and butter of the website. They still maintain quality and a fair level of freedom compared to many other forums. Our most popular forum is News and Rumours, but Dakka Discussions and 40k army lists are very popular too. There are some important rules to consider (no spam, no swearing, no piracy) but everybody gets on well enough thanks to our great moderation team.
Articles
The dakka wargaming articles are run on a wiki (like wikipedia). We have a huge range of wargaming articles covering everything from tactica to modeling and painting and even some great funny stuff. If you are bored and want to have the equivalent of dozens of magazines to read then head over to the main articles page and start clicking around. Because it is a wiki, anybody can hop in and click the 'edit' tab at the top of the page, so if you have anything to add or just see some typos or bad grammar then you can help make it better for everyone.
Army Profiles
Dakka's army profiles are a throwback to the very earliest version of dakka from the late 1990s, where various armies were highlighted in detail. Our army profiles section now contains many armies from different game systems with in depth photographs, army lists and explanations of their signifigance from their owners.
DCMs
Help keep Dakkadakka.com running by becoming a DCM (Dakka Contributing Member) and enjoy a ton of perks for doing a good deed! For a small donation of only $25 a year you gain the following benefits:
Surf with ease! Get an ad-free site.
Be a celebrity! Get a 'DCM' marker in the forum listings and under your username.
Name yourself! Create your own custom title in the forums.
Expand your conversation! Post and chat in a private DCM forum.
Dakka Blog
Posted: 2021-07-30 09:59:07

Posted: 2021-07-13 18:00:00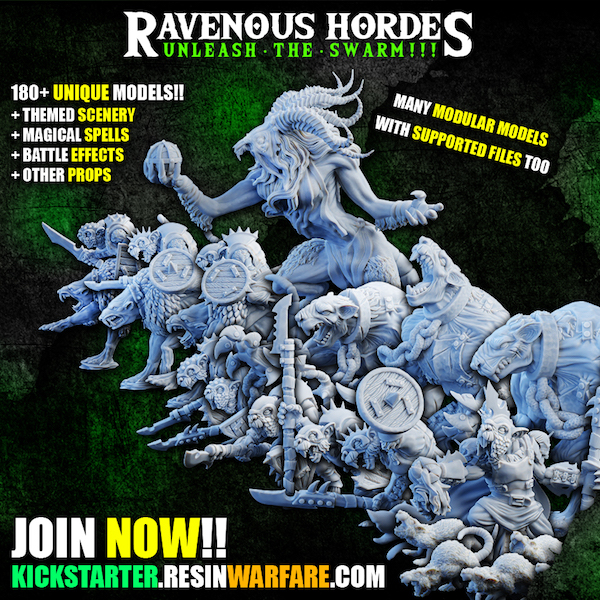 Hi everyone!

We are pleased to present our Kickstarter campaign: Ravenous Hordes - A Ratmen Army collection by ResinWarfare.

For a small contribution you will receive:
- More than 180 unique models
- Themed battle effects
- Themed magical spells
- Themed scenery
- Other props for ambience

A whole army of ratmen with infantry, monsters, heroes, warmachines, beasts and 6 factions, one of them being Demon Rats. Many of the units, heroes, machines and monsters have modular parts so you can have a lot of variety in your horde.

You can trust our models will be easily printable, as we have loads of experience with 3D printing and know the best ways to print, make support structures and what to fix in order to make a miniature more printable.

You will receive both the original file and also a pre-supported version! All previously tested on Anycubic Mono SE.

Don't let this chance pass to unleash the swarm! This is a huge bundle that you will regret not getting!

Please come check out our Kickstarter page.

Do you want physical miniatures? You can find them on our online store at resinwarfare.com

We are still sculpting part of this amazing collection. To stay up to date on this project, please follow our instagram account.

If you aren't able to support us at this time, you can still help us by sharing the word about our project to all your friends.

Thanks for reading!




Posted: 2021-07-30 08:59:07

Forum post by Tyzarion_Kronius, 36 responses at time of this post.

I have heard Blood Angels being the number 1 followed by Space Wolves and White Scars.

And then the least gifted psychically is Imperial Fists successors.


Posted: 2021-07-30 07:59:07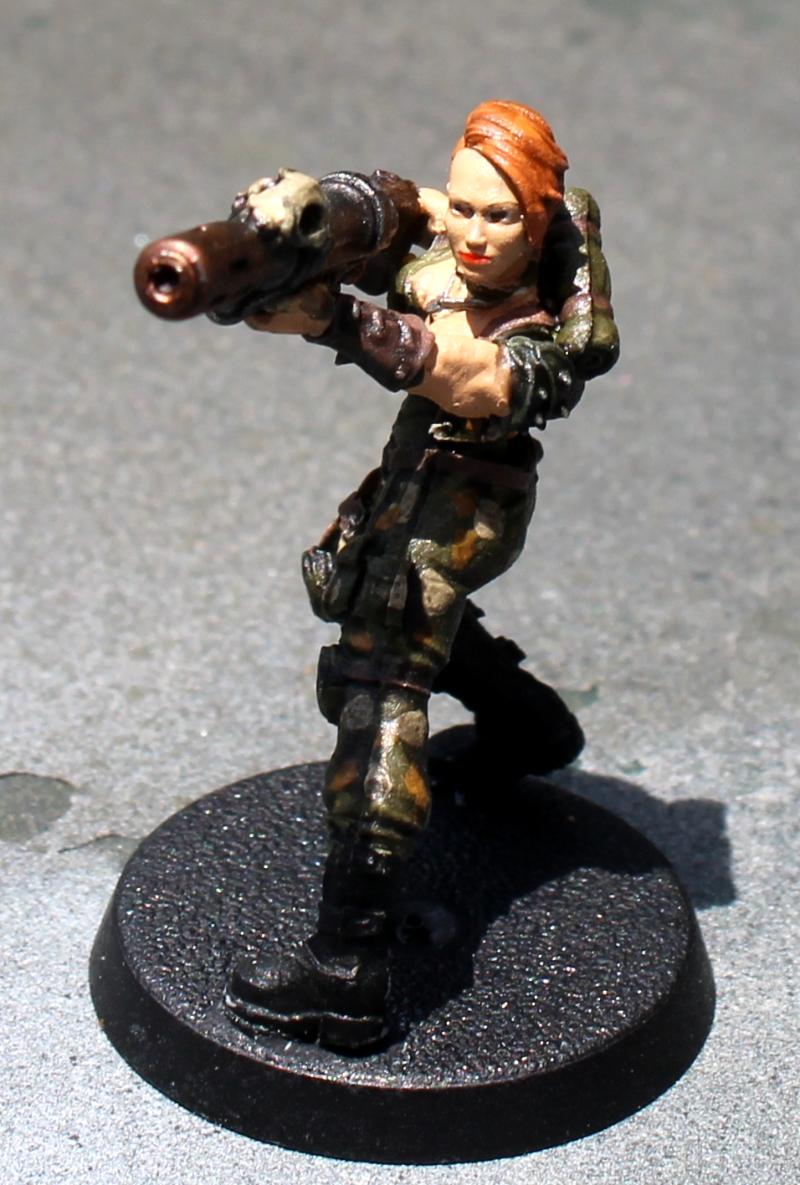 By RegularGuy


Posted: 2021-07-30 06:59:07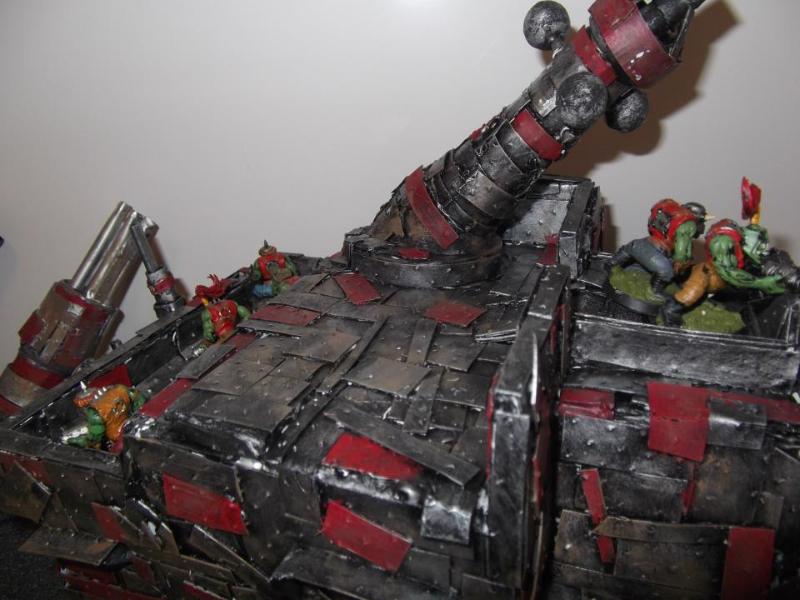 By Vallhemn


Posted: 2021-07-30 04:59:07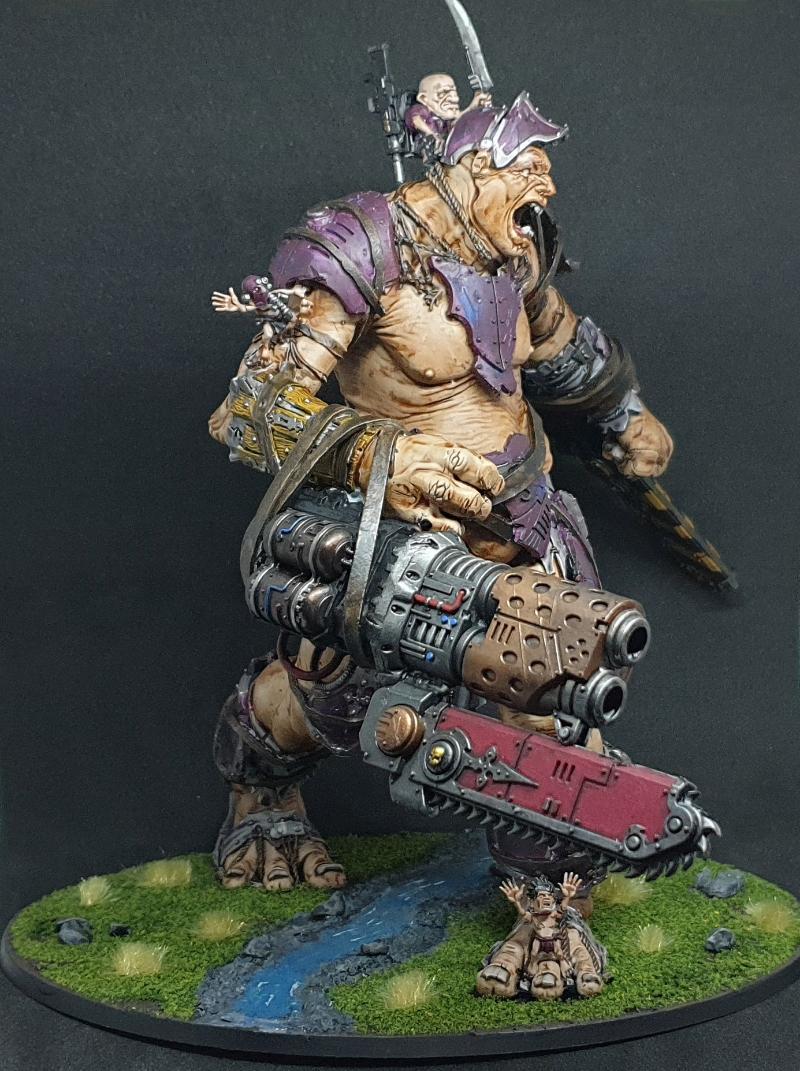 By DeadEyeDuk


Posted: 2021-07-30 03:59:07

Forum post by Wolflord Patrick, 36 responses at time of this post.

So, hear me out... While I'm a huge 40k fan, my best times playing the game were in the 3rd through 5th editions of the game. I'd still gladly go back and play any of those today. Here's why I think the downward spiral started in 6th edition and why I think they're desperately trying to recover still from it.

The 5th edition of Warhammer 40k came out in 2008 and lasted 4 years which was the average cycle for GW games at the time. The game was completely backwards compatible with codex books from the previous edition. 5th edition wasn't perfect by any stretch of imagination. People didn't like the 4++ cover save from ruins, the wound allocation rule where if you gave members in the same unit a piece of different wargear you could allocate wounds to them separately, and so on. However, the game was pretty well streamlined in that everyone had to follow the Standard Force Org chart for list building, there were only 3 phases of the game, and soup-armies made up from units of different codex books wasn't even a problem yet.

Then came 6th edition... 6th edition came out in 2012 and lasted only 2 years which is really nothing more than GW admitting they made a huge mistake with the game. 6th edition brought a TON of rules changes that have had me scratching my head ever since. Rick Priestly, the father of 40k, gave an interview around this time after he had been away from Games Workshop and moved on to Warlord Games and during it he stated that back in the older days of GW the company was very careful not to let the sales team have influence over the rules design team. He went on to say that once the sales team had their way it would end any sort of perceived balance that existed within the game. I bring this up, because if you look at the changes that 6th edition introduced, most of them were elements of the game that were reserved for Apocalypse games and integrate...

Post continues at https://www.dakkadakka.com/dakkaforum/posts/list/800015.p


Posted: 2021-07-30 02:59:07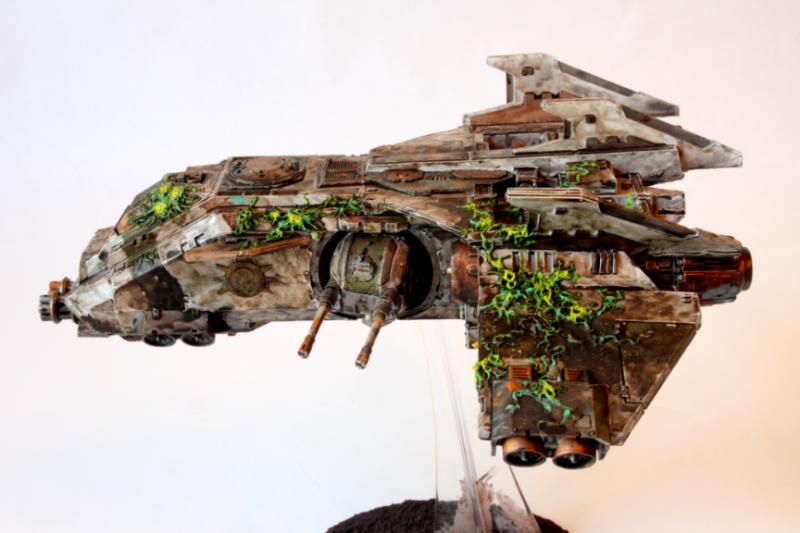 By dflo001


Posted: 2021-07-30 01:59:07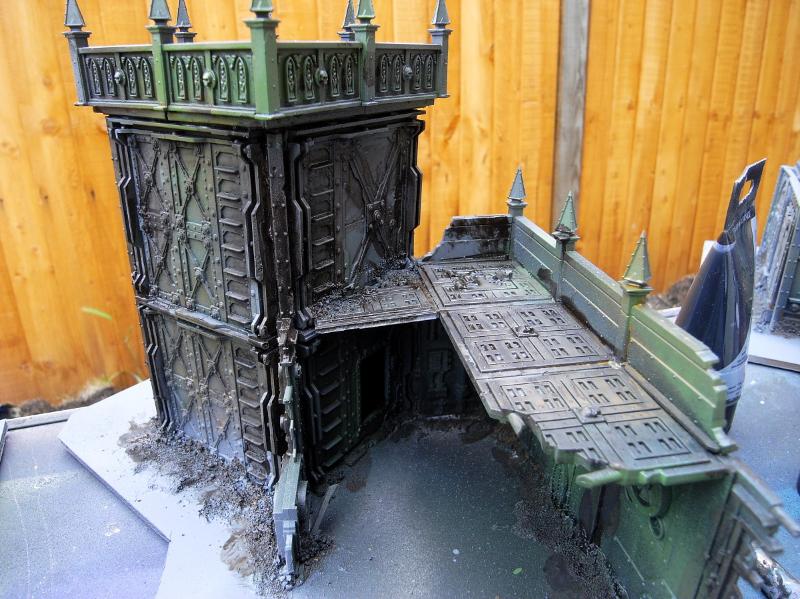 Taken with a RICOH Caplio GX100
Unknown creator


Posted: 2021-07-30 00:59:07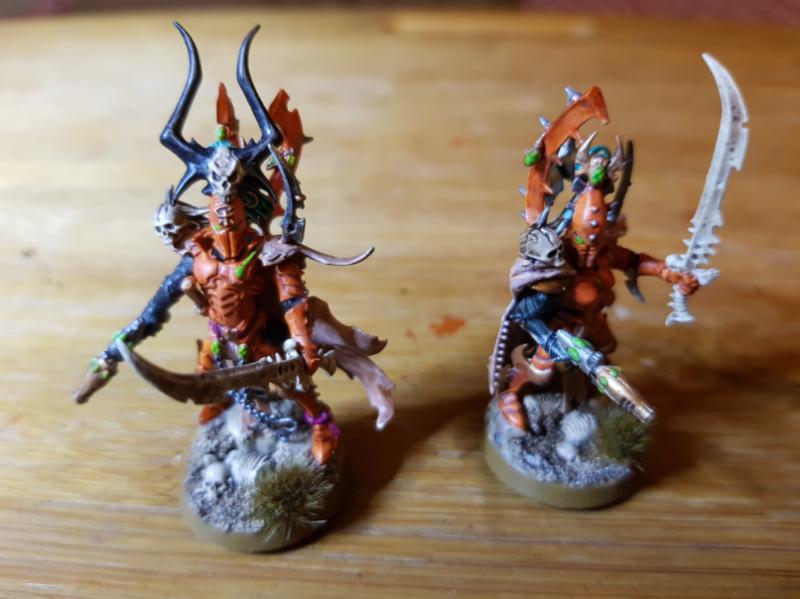 By harlokin


Posted: 2021-07-29 23:59:07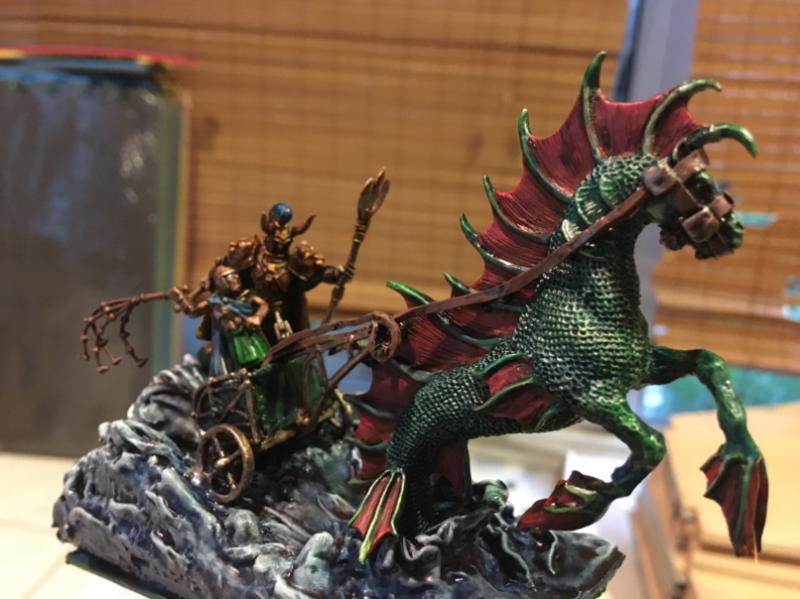 By Don Qui Hotep


Posted: 2021-07-29 22:59:07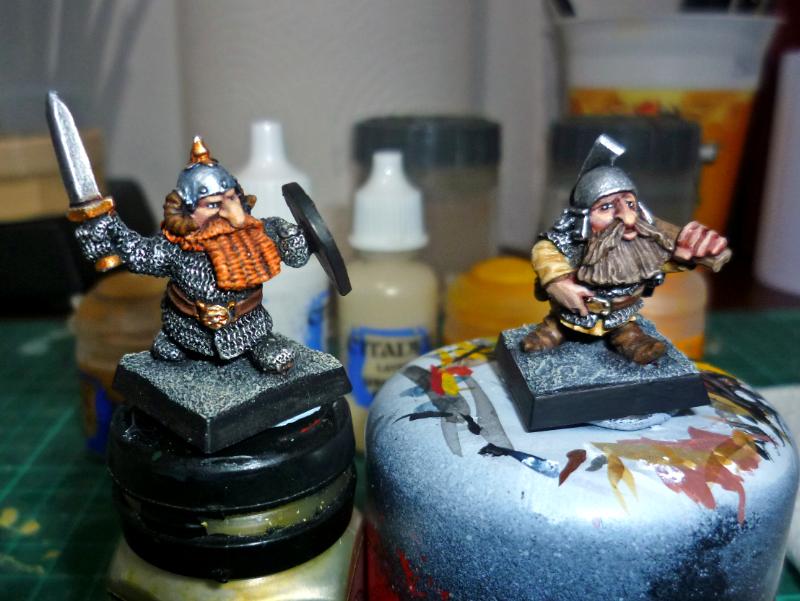 By Batty


Posted: 2021-07-29 21:59:07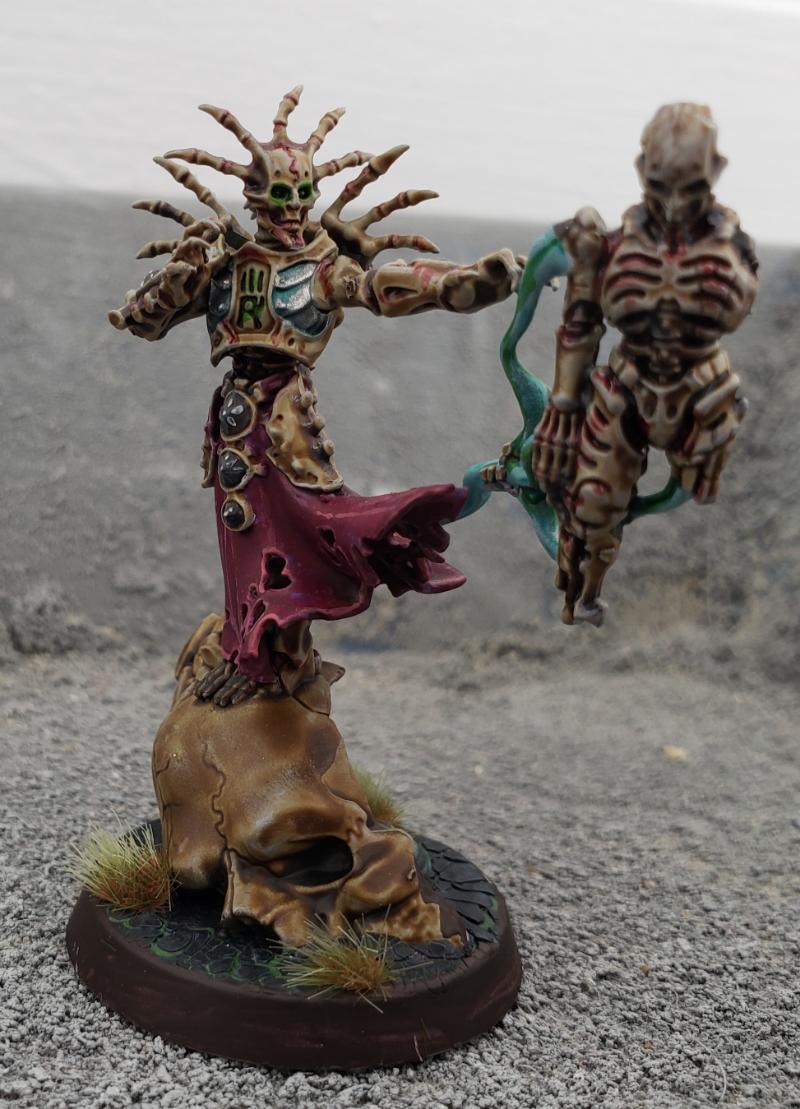 By jaredb


Posted: 2021-07-29 20:59:07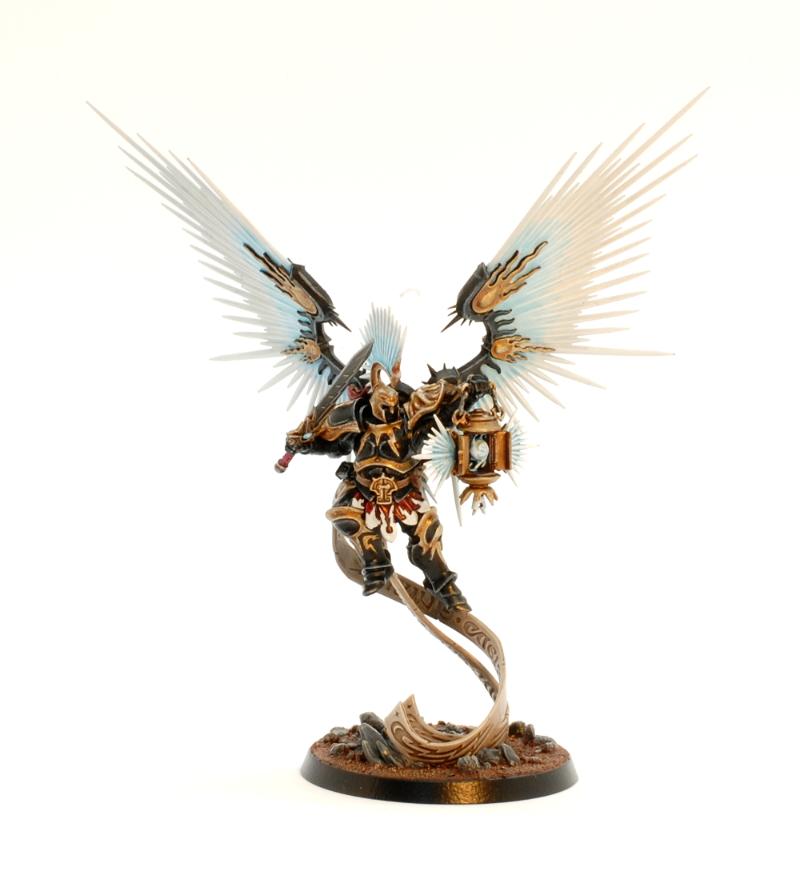 By MangoChutney


Posted: 2021-07-29 19:59:07

Forum post by lord marcus, 36 responses at time of this post.
https://youtu.be/OXljeaktnDA



I now say GW has gone too far for me.


Posted: 2021-07-29 18:59:07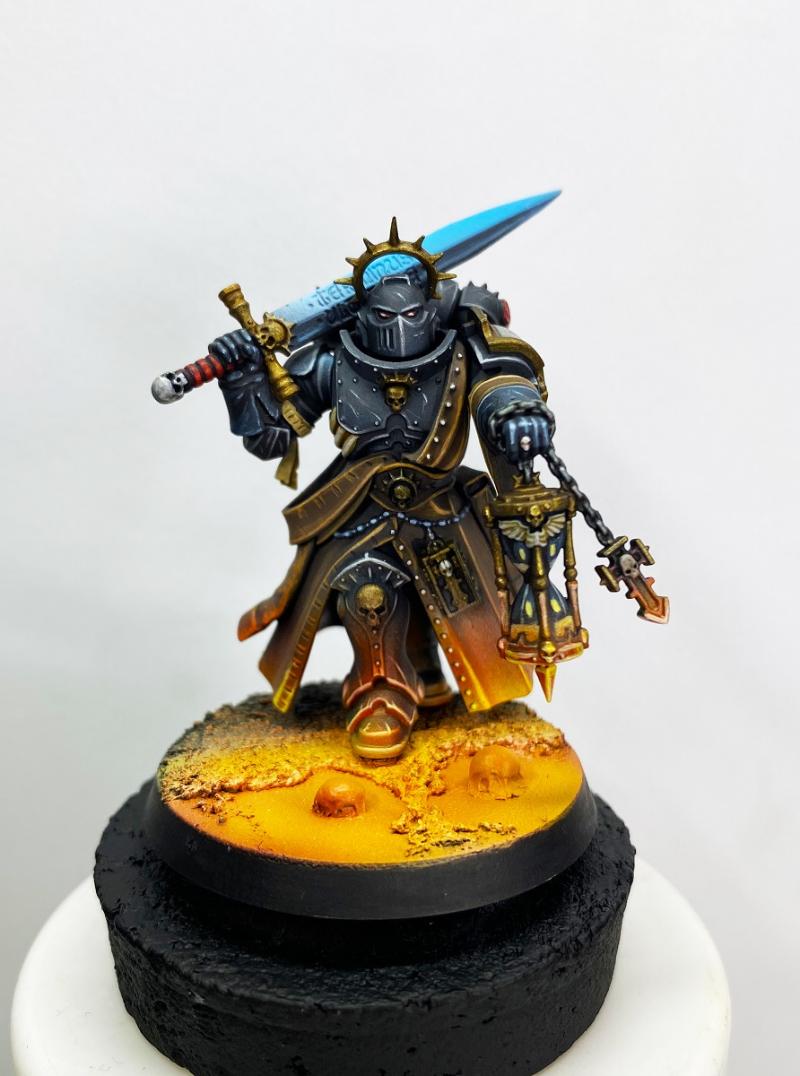 By Somua


Posted: 2021-07-29 17:59:07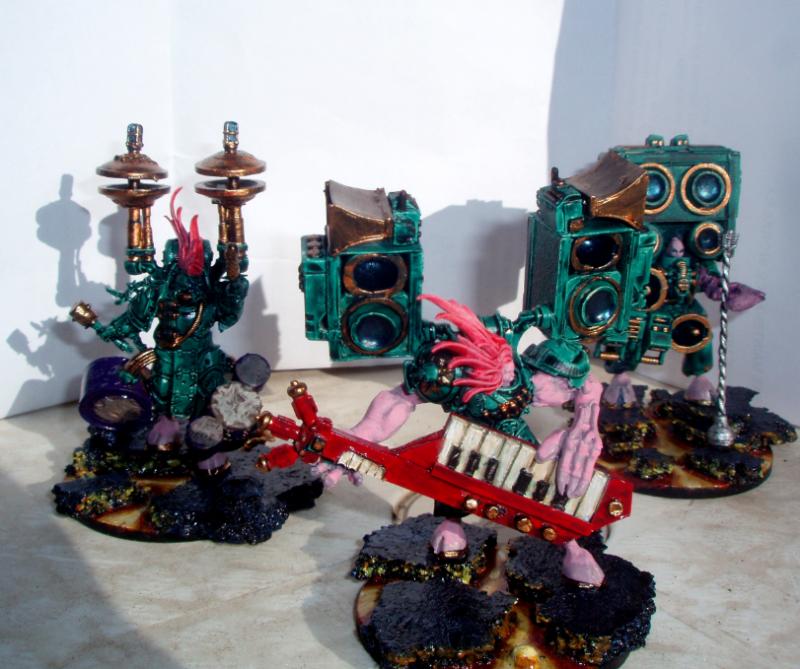 By edwardmyst


Posted: 2021-07-29 16:59:07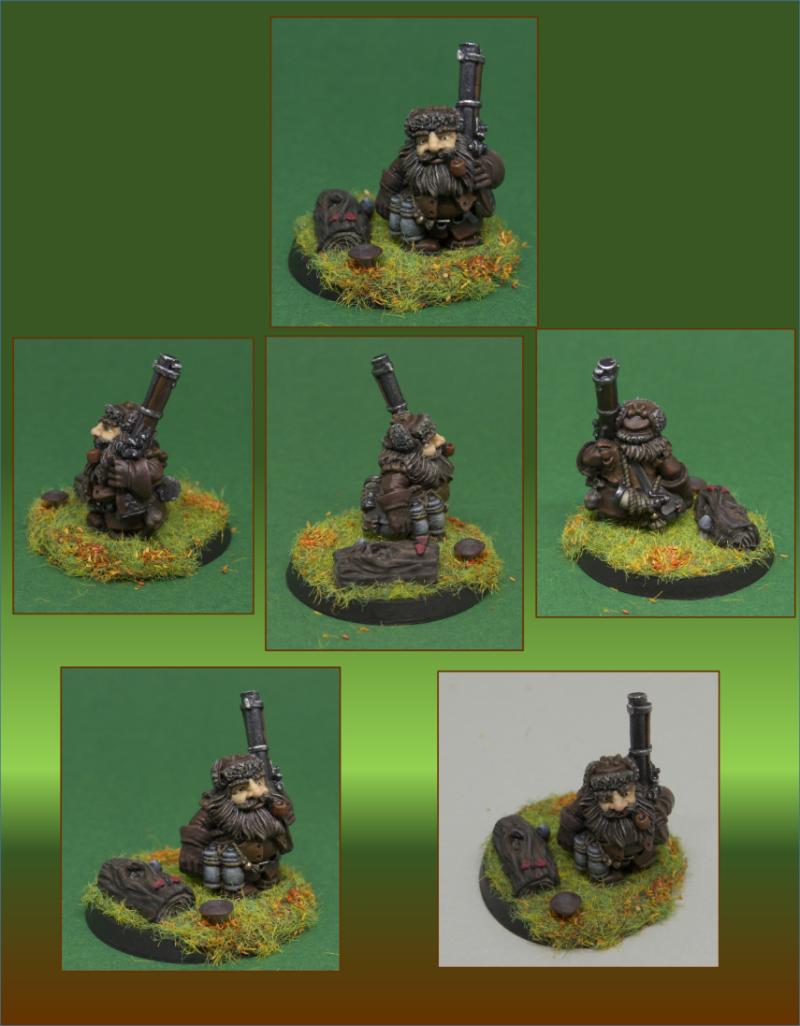 By nic-name


Posted: 2021-07-29 15:59:07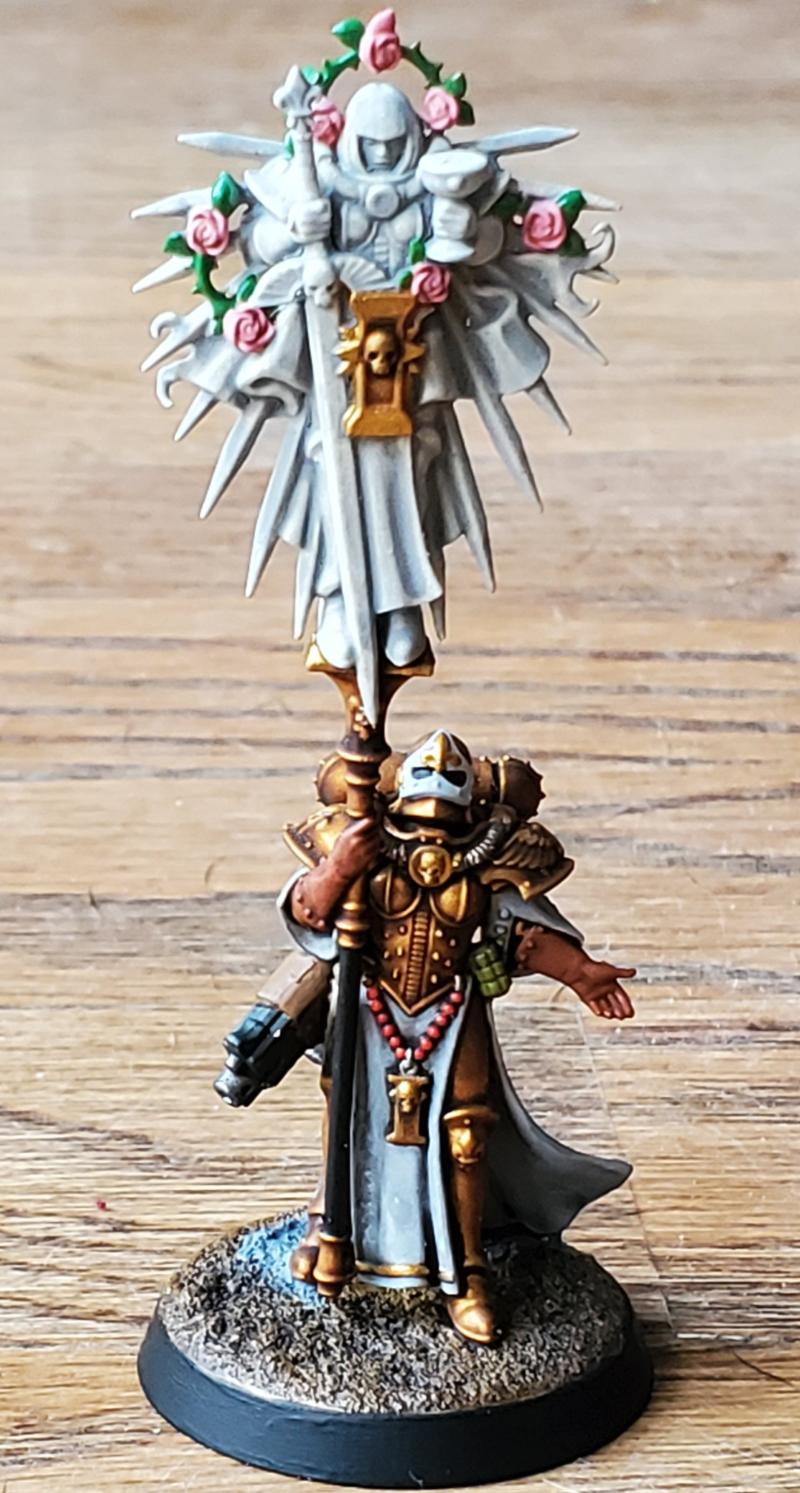 By AesSedai


Posted: 2021-07-29 14:59:07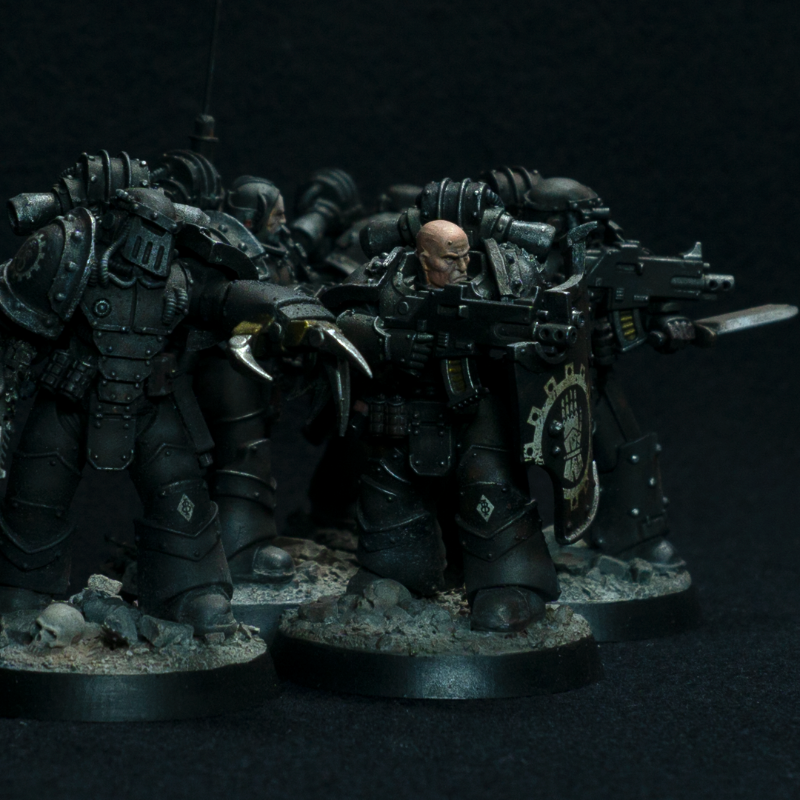 By voidjord


Next Page (older)