Finally finished it.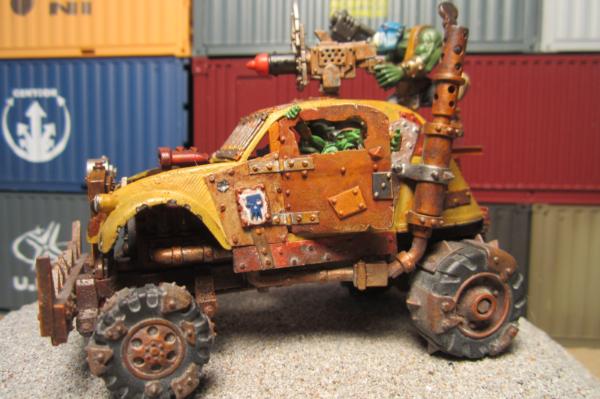 The weapon and bumper mounts are magnetic.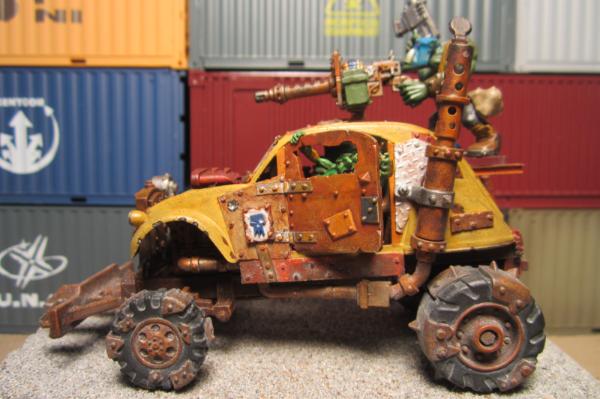 Gave the wheels a dusting of grey weathering powder.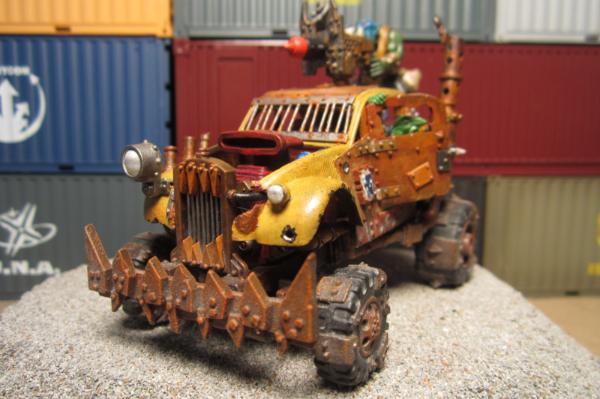 Really happy with how the larger headlight came out.
The body sits a little crooked on the frame, but that's orky.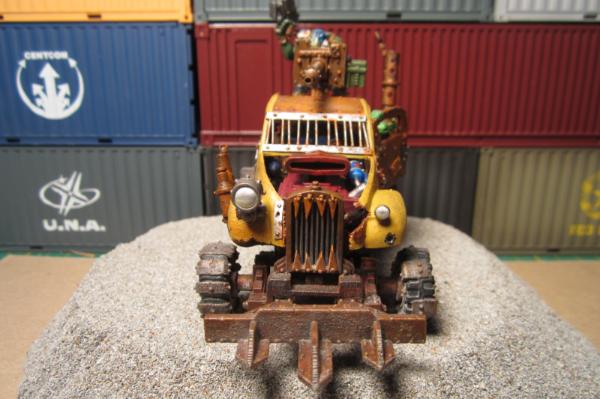 I should have pinned the exhaust on this side. It has a bad habit of breaking off.
Another shot of an alternate weapon and reinforced ram.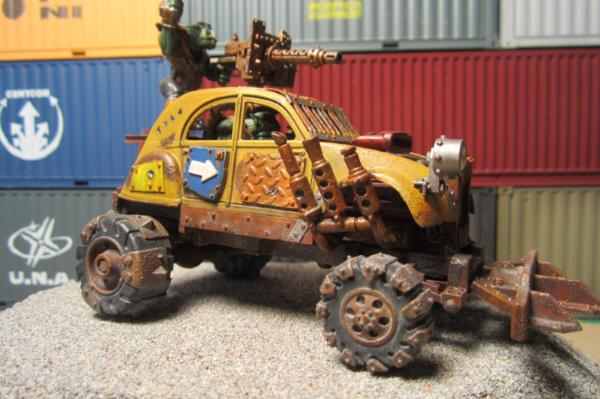 Did a lot of experimenting with different techniques for showing rust.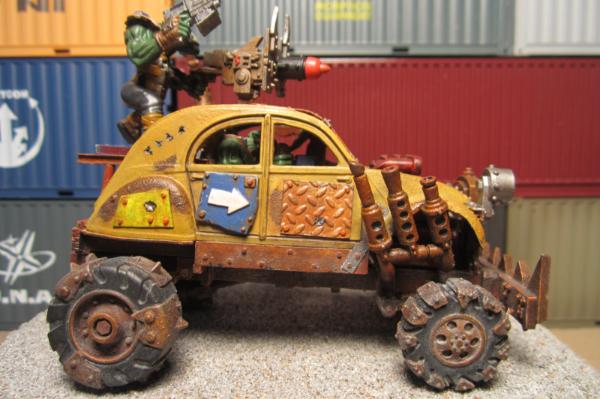 Complete with trailer hitch. Need to make some trailers now.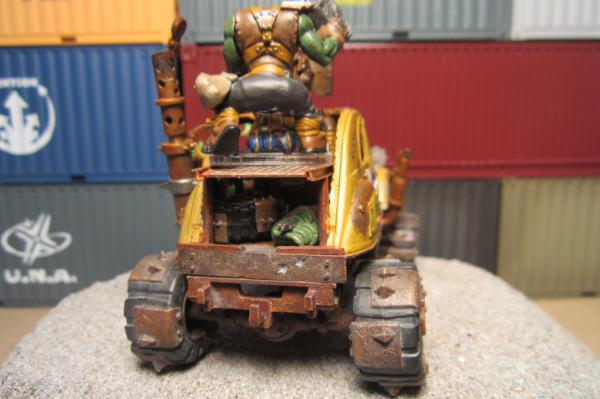 Top view. I like how the clear acrylic base for the gunner doesn't obscure the grate.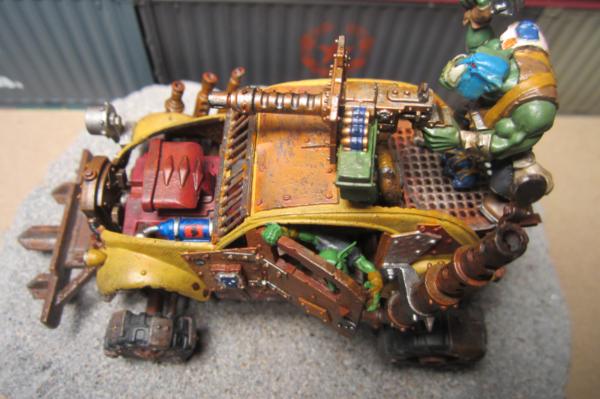 Extra zoomy squig boosta juice.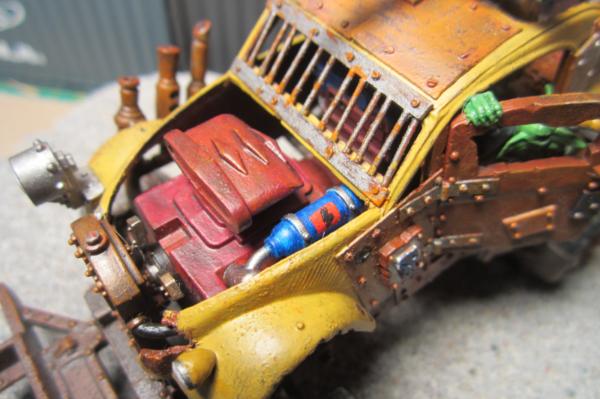 Couldn't quite get my cheapo camera to focus properly on the driver.
Stowage. Complete with cat hairs. Sigh.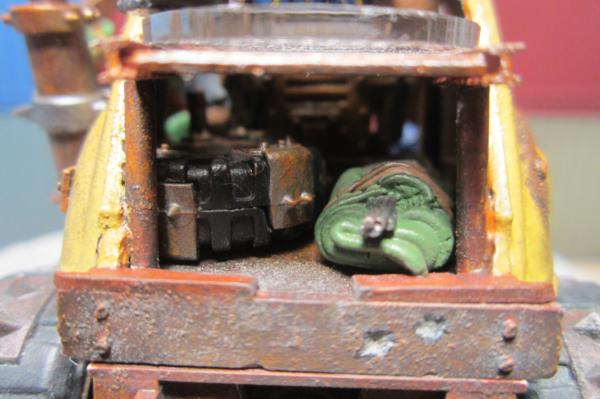 Determined grot.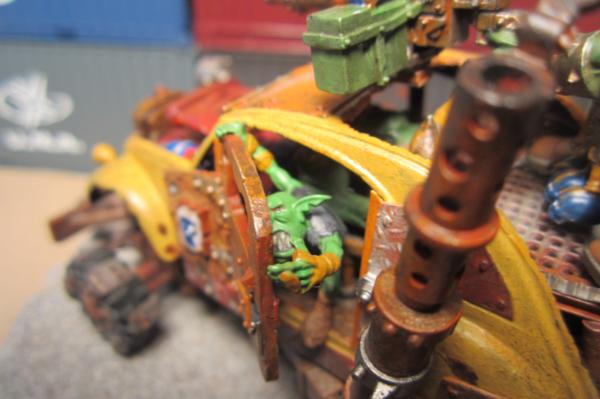 I'm also happy with how the door came out.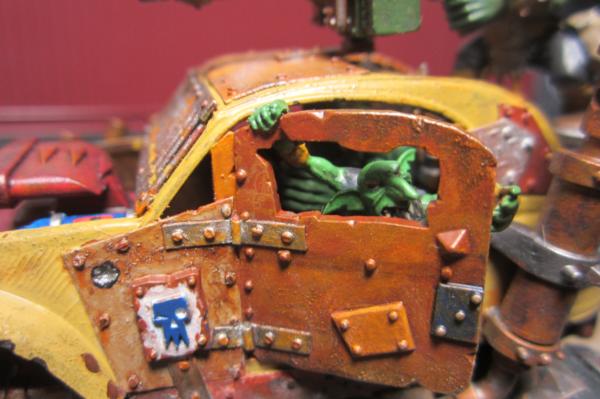 So there it is. C&C welcome.