MeanGreenStompa wrote:Nice colourscheme, is that a Dark Angels successor chapter?

I'd be tempted to do a little additional highlighting of the shoulder trim and perhaps some colouring or a different metal for the bolter detailing.
Yes, it is a
DA
successor chapter. Additional highlights, and extra bolter detail will ensue
lol
. I was just a little excited to get them up, as I haven't attempted this kind of color scheme before.
Automatically Appended Next Post:
Alright, here we go, step by step of Plasma Cannon gunner.... Angel of Redemption.
Step one, black undercoat.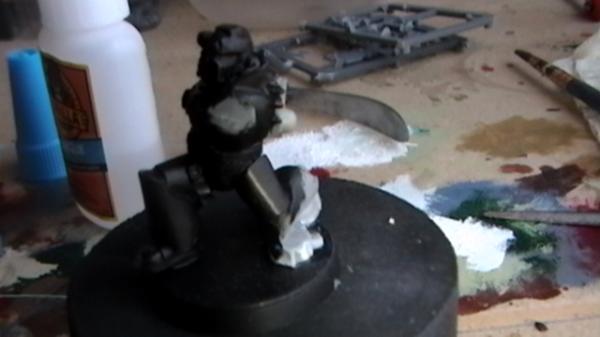 Step two, half
DA
green, half Graveyard Earth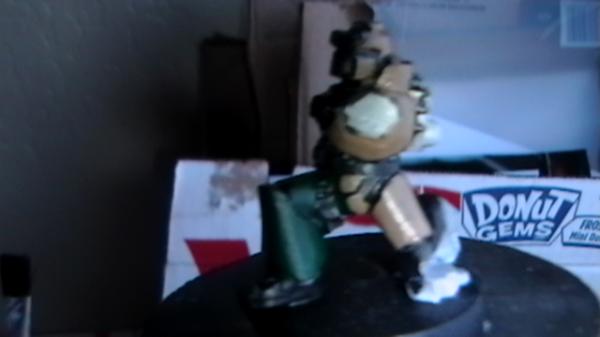 Step three, Snot Green, Commando Khaki, and Bleached Bone
Step four, picked out detail with Mithril silver
Step five, Yellow wash (two coats) on chest wings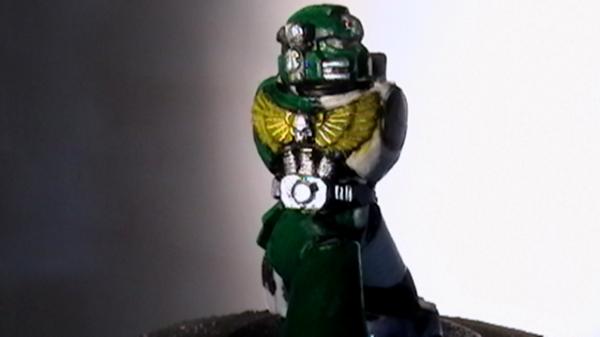 Step six, Back Pack and Cannon, Step one = black undercoat, Step two = silver detail, and bronze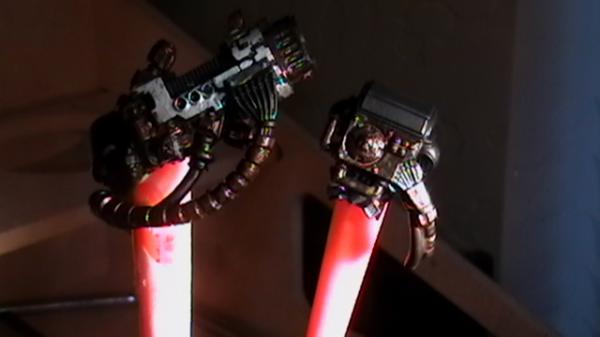 Step seven, Back Pack color, repeats step one through three on portions you want to match armor colors
Step eight, Attached cannon and arms, painted out detail color(s) on cannon.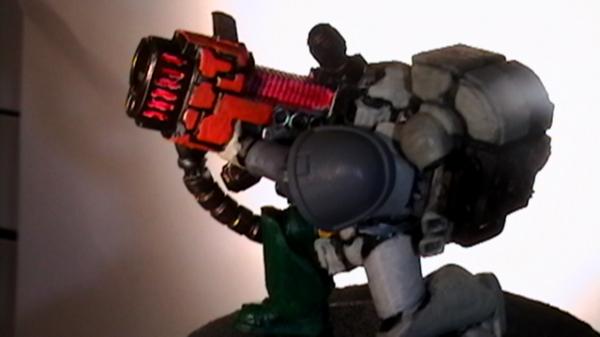 Step nine, Undercoated arm/shoulder pad that were just attached, repeated color steps for Power Armor to match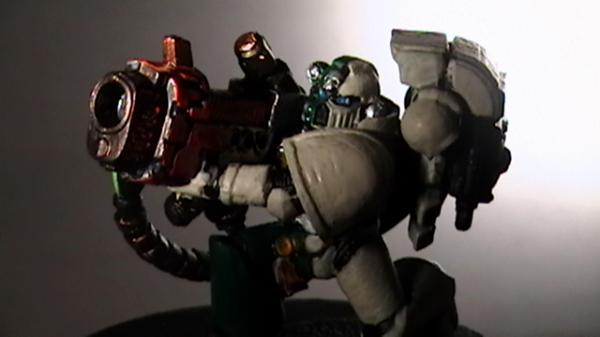 Step Ten, Lenses = Enchanted blue, ice blue highlight, drop of skull white, cover with one layer of 'Ardcoat.
Step Eleven, take pics of finished figure in Squad!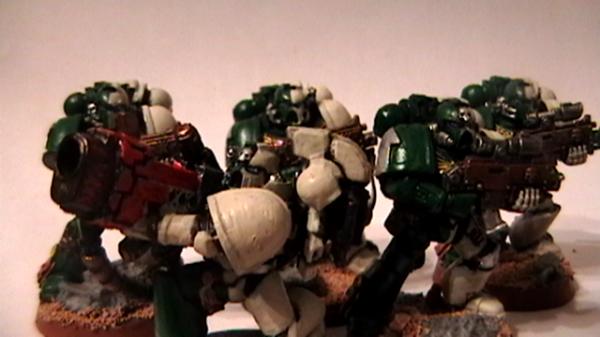 Once again thank you all for stopping in and reading!!