I spent one of my last days of holidays watching movies, playing Lollipop Chainsaw and cleaning up these guys. Forgot how much I hate filing.
During the clean up I discovered a dimple on the girls back and realized she should have had a holstered rifle go back there. So following the dimensions of the one that came with the strong man with the sledge hammer I cut a shape out of appropriate thickness plastic card and filed it into shape. After attaching it I figured what the hell and sculpted her a pony tail as well to make it a bit more obvious she was a girl and her short hair looked like it was tied up like a pony tail should be there anyway. Apart from that these all went together with no conversions apart from cutting the running leaders tab in half so he could be positioned more centered over his base.
After a simple prime with some white auto spray the detail on the sculpts started to show a bit better and my appreciation rose.
I briefly borrowed the carry case from a set of Reaper cowboys I had gotten recently to take the Clancy's for painting and took the time to compare the size of the ranges. Reapers cowboys being somewhat over tall compared to every other range now have some cow folk to easily mix with.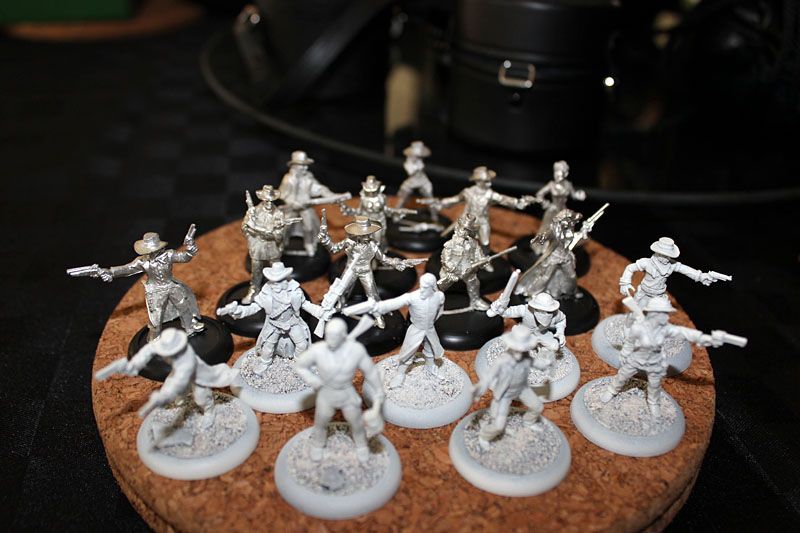 After a busy day of painting I have some progress, still a bunch to do on most of them though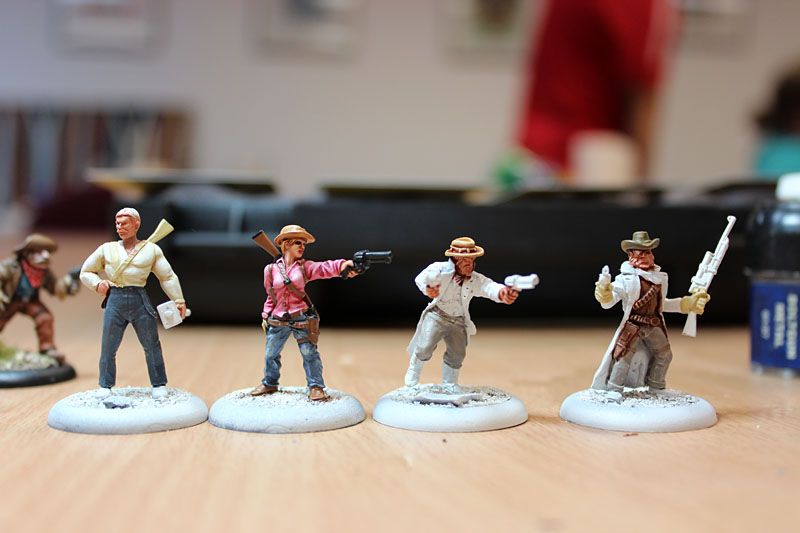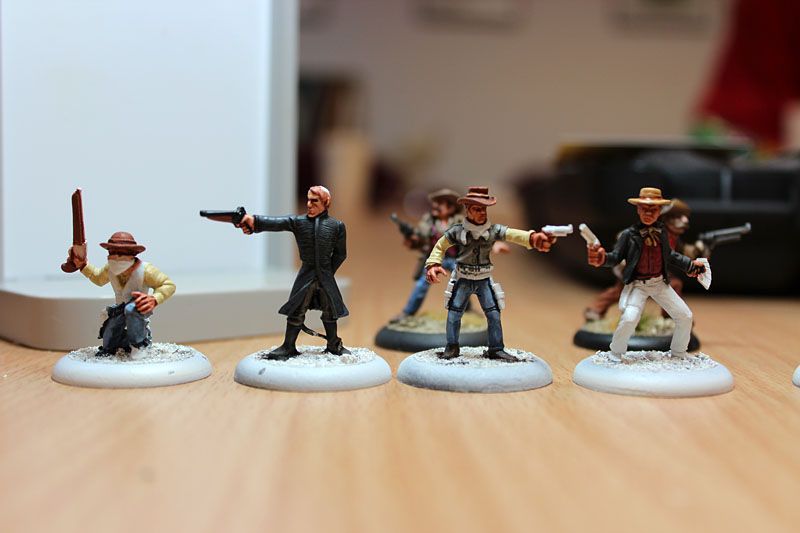 She's the closest to finished with just some dark wash needed around all her belts and the metal areas to be painted.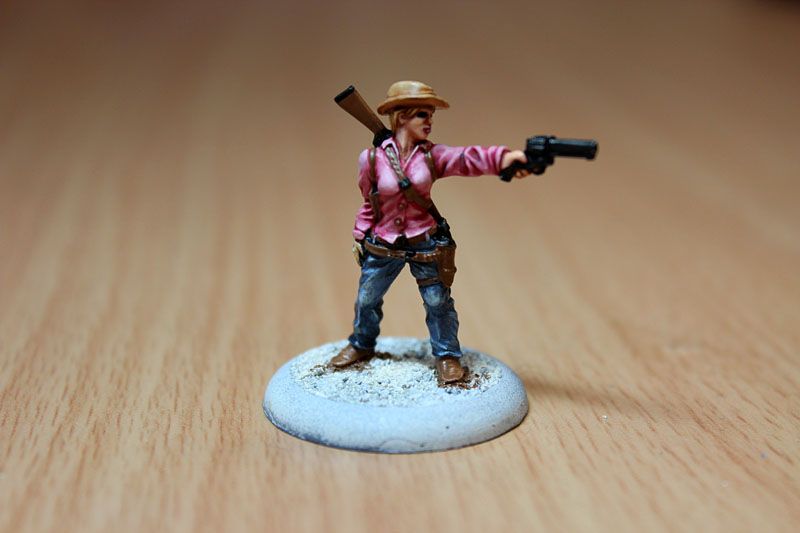 I'm quite happy how the denim jeans turned out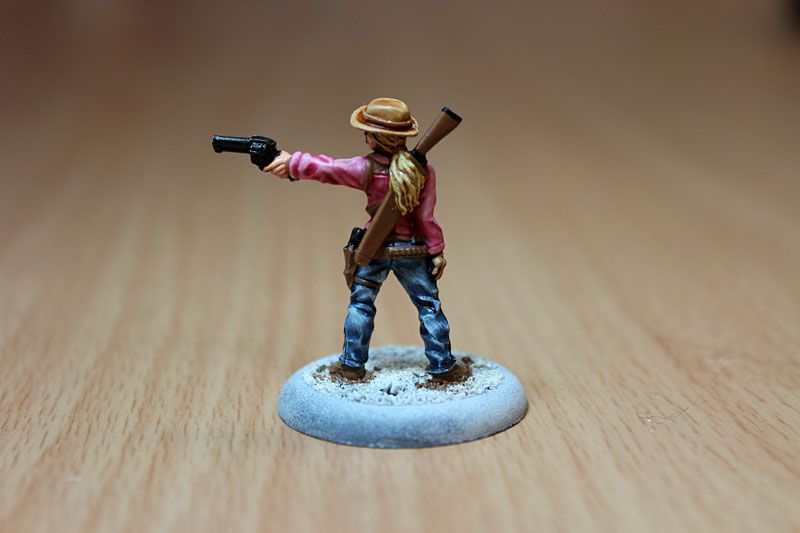 I also finished off the guy on the left, he'd been about 90% done for months and just needed his hat painted and face and gun detailed. These 2 are from Dead Lands. I'd brought them along so I could get my basing colours to match.
Great face on this guy, still a fair bit to do on him, I think I may need to darken up his shirt a bit. Tempted to give him checkered pants.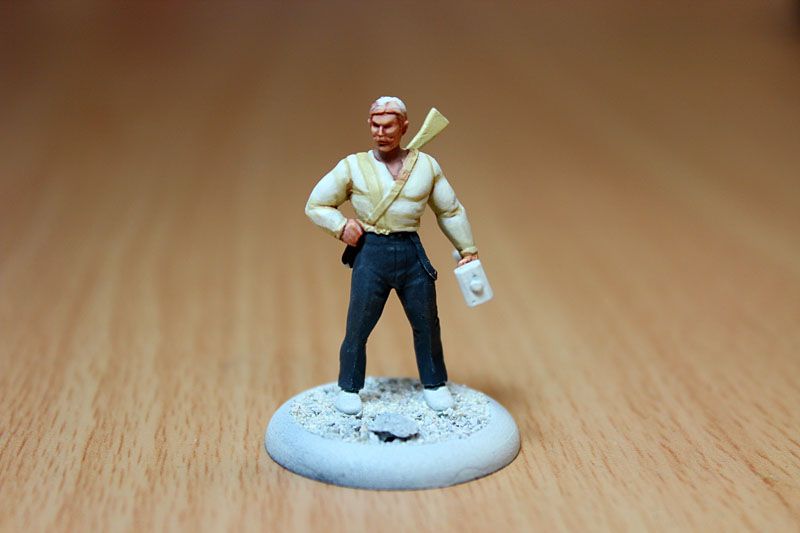 I know bringing cards to a gun fight seems a bit silly but they'll be fun to paint.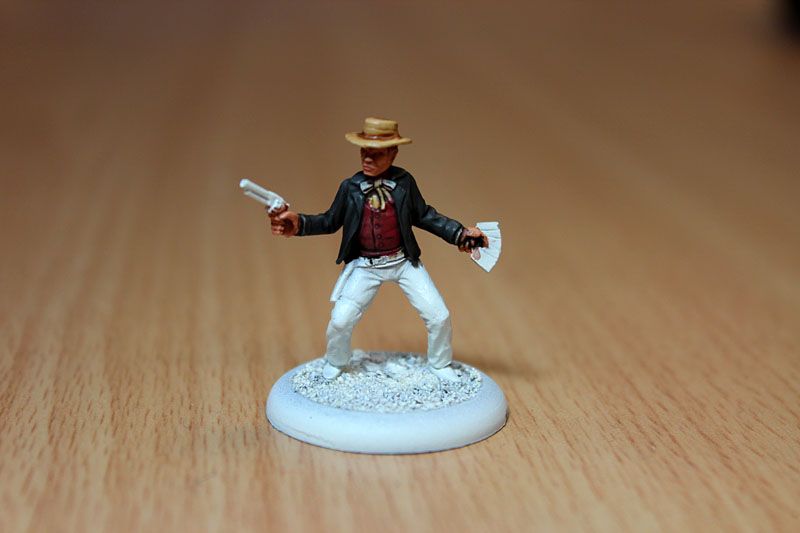 Odd look with the double layered shirts.
This guy doesn't seem to fit in with the western look for me but figured I may as well get him done anyway. Basically started with some fairly dark colours then did a
GW
Black wash. Bit of highlighting will bring out the coat detail.
This ugly fella makes me think of Rooster Gogburn from True Grit. Shame the sculpt is probably one of the weakest of the set.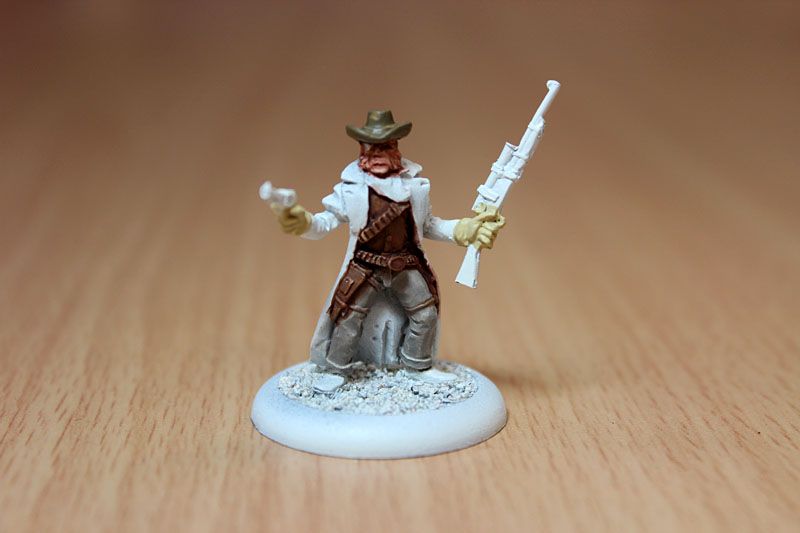 I kinda like this guy but the single shot cut down rifle is an odd choice.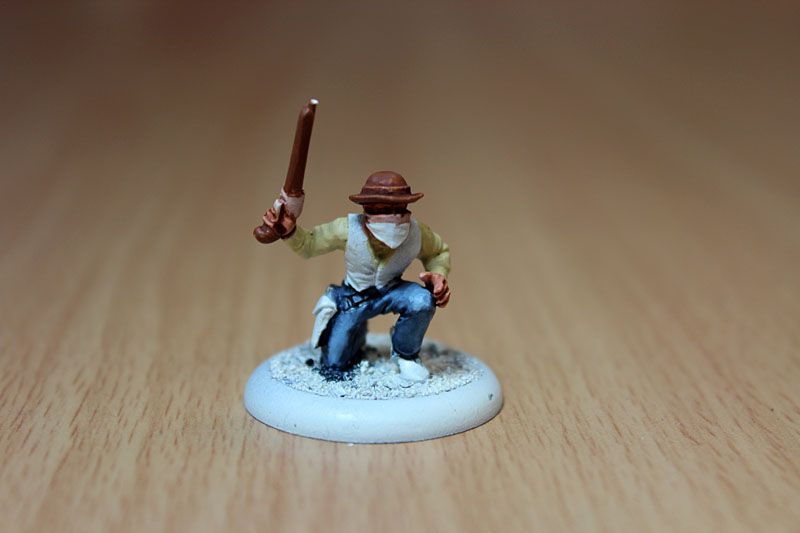 The leader of the gang is definitely the most dynamically posed. Bit of a bugger to photograph though. Think he's a
Brother Vinni
sculpt.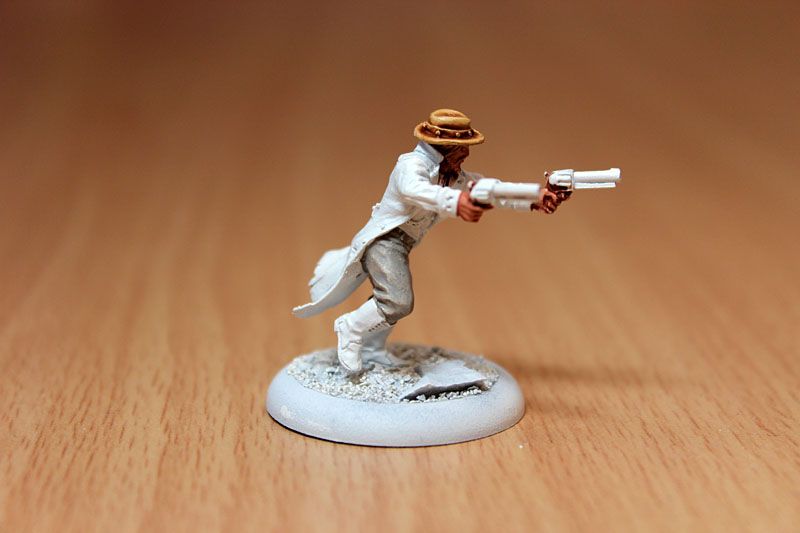 Automatically Appended Next Post:
Lots more progress on the Clancy gang to get them ready for Cancon
can see I've been playing with grass tufts as well as some tiny cacti from Pegasus. These two are done.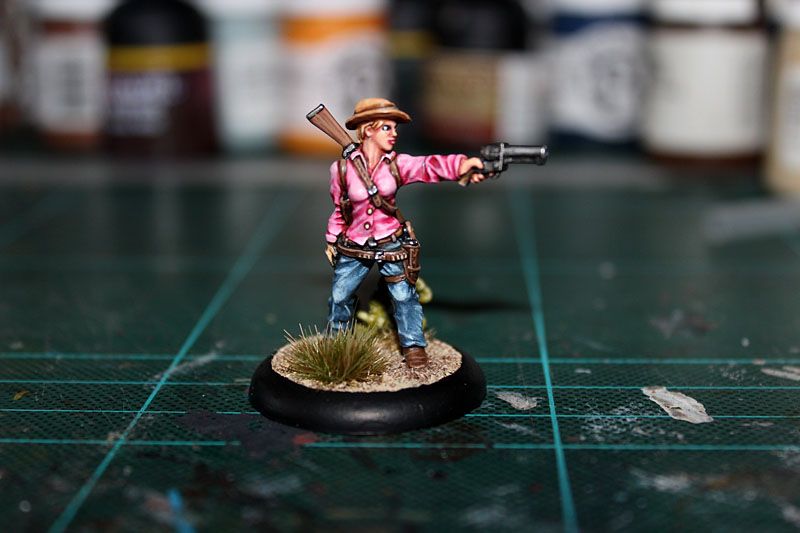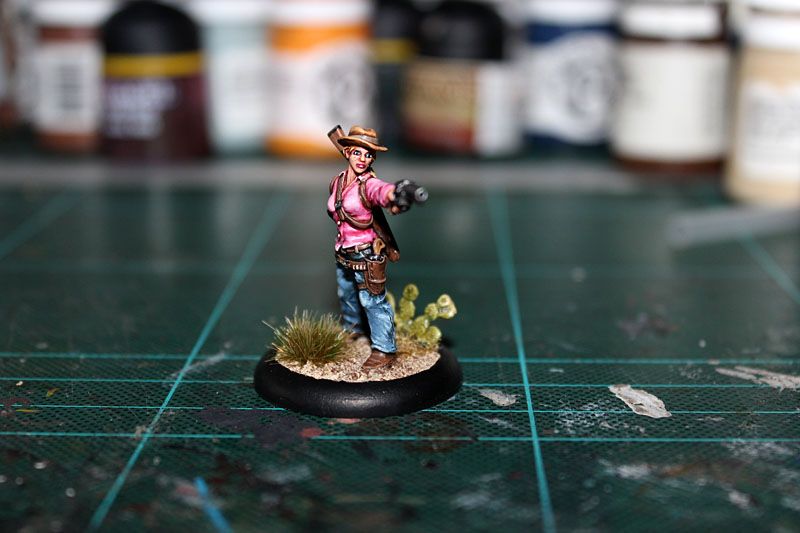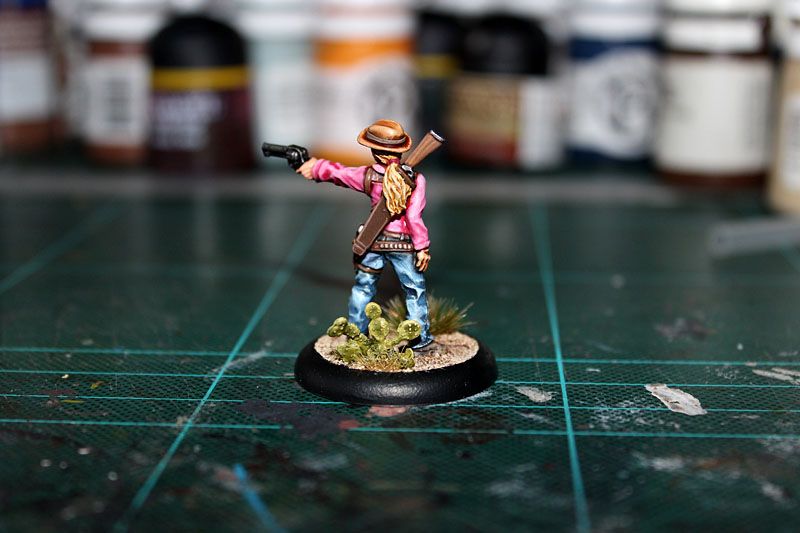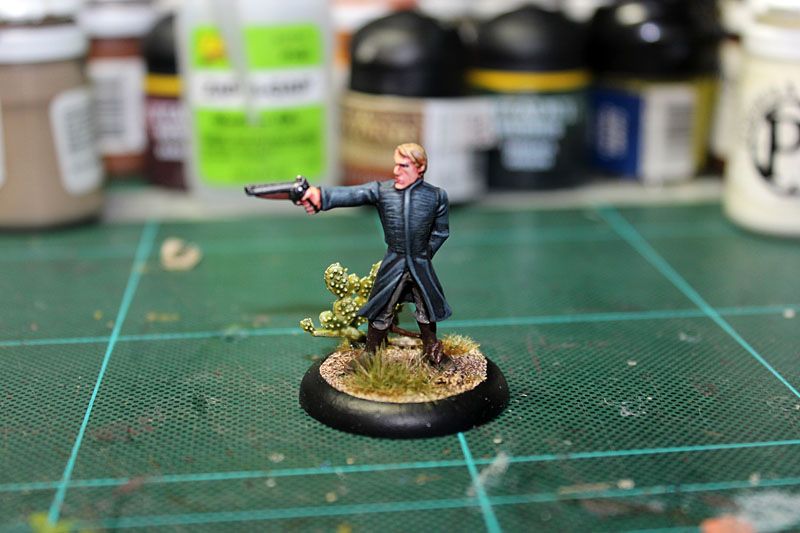 and the rest that still need a little work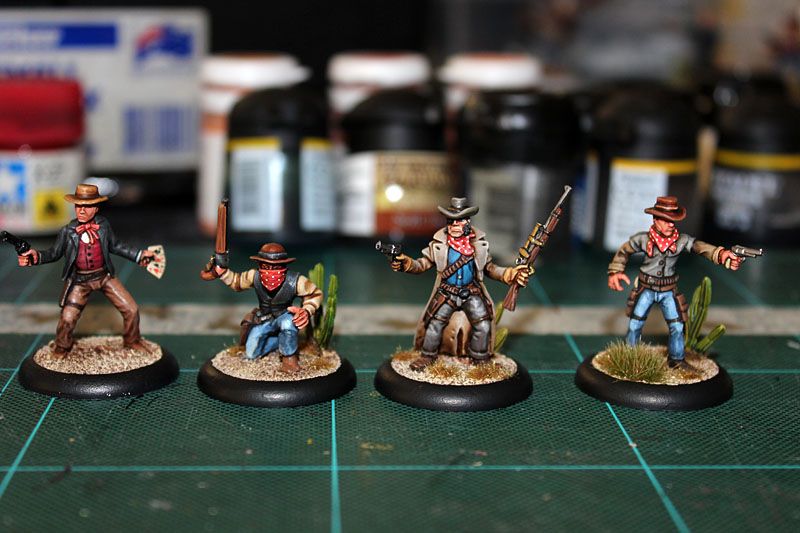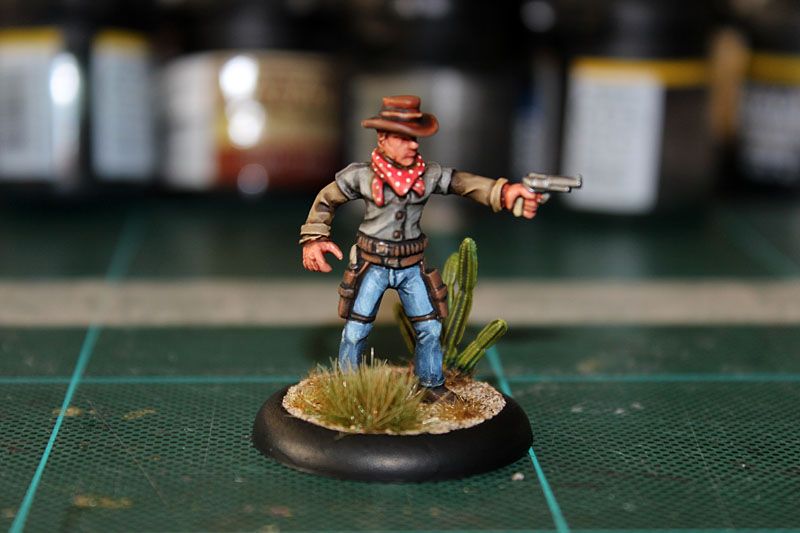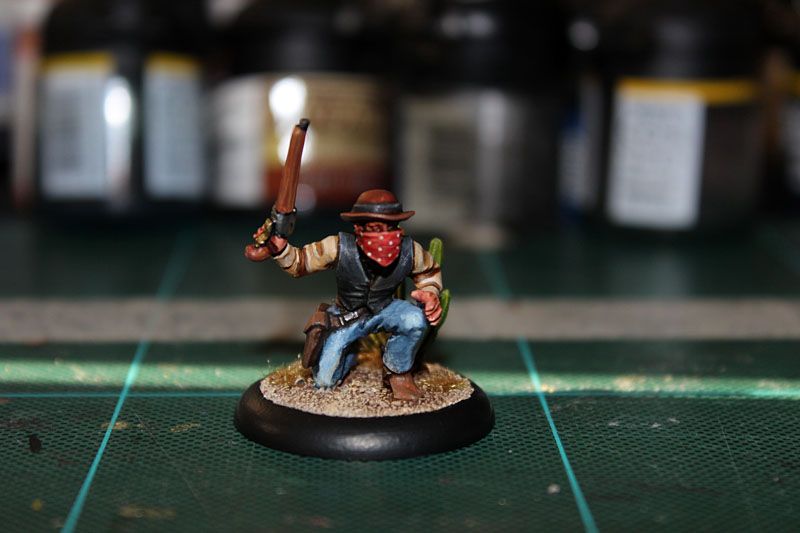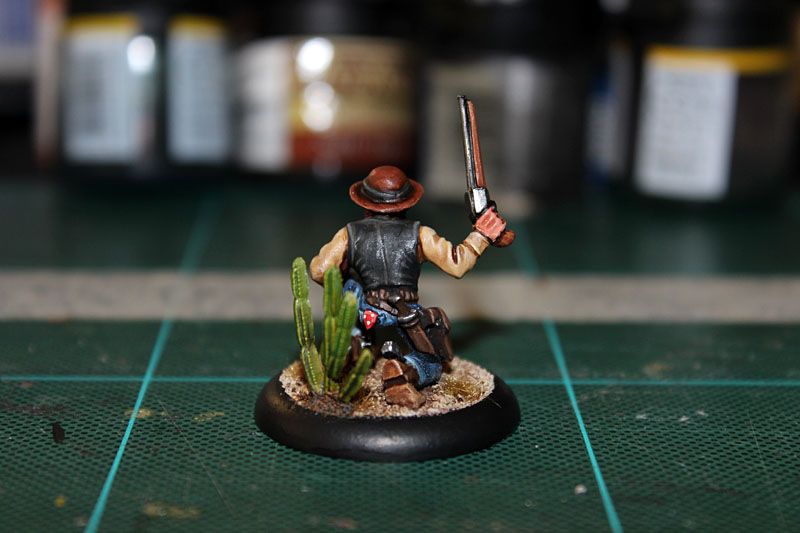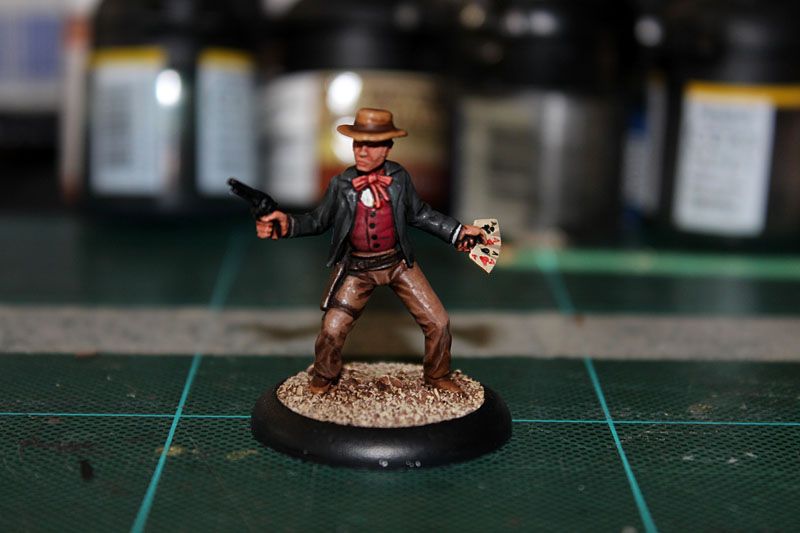 that's all for now I need to get back to finishing them