An old high school buddy of mine has taken over this company, and I told him I'd test his product out.
http://www.bluemagicpaintstripper.com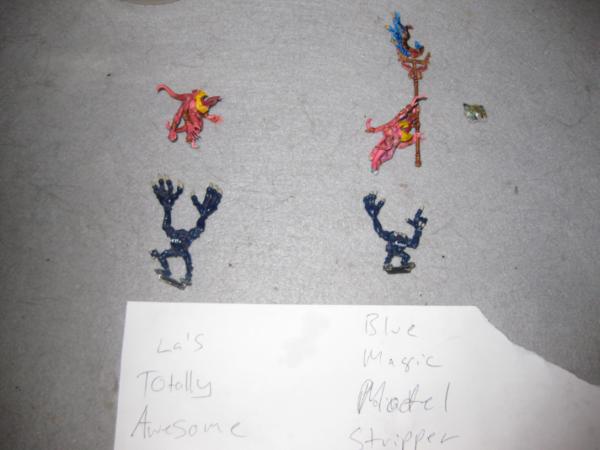 The models to use. Plastic ones are
GW
+michaels+Vallejo paints, metal are unknown, since I purchased them used on eBay, some apoxiesculpt was left on models in Blue Magic to test reactivity. The control is
LA
's Totally Awesome.(I typically strip metal with pine sol)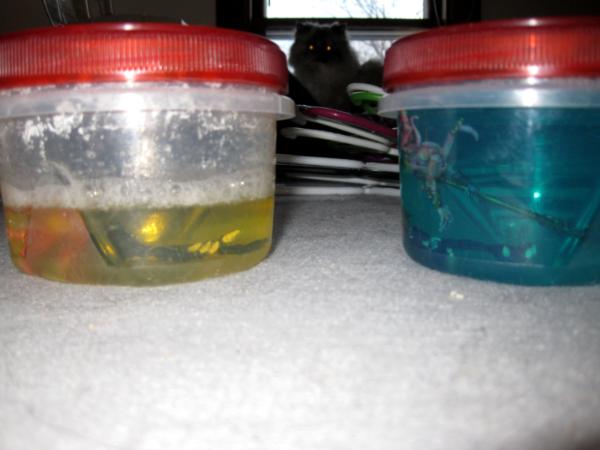 Placed in filled to above the model. Overseen by our feline overlord. In one hour will scrub with tooth brush. I know
LA
's Totally awesome is brutally rough on skin so wear gloves, will not wear gloves when working with Blue Magic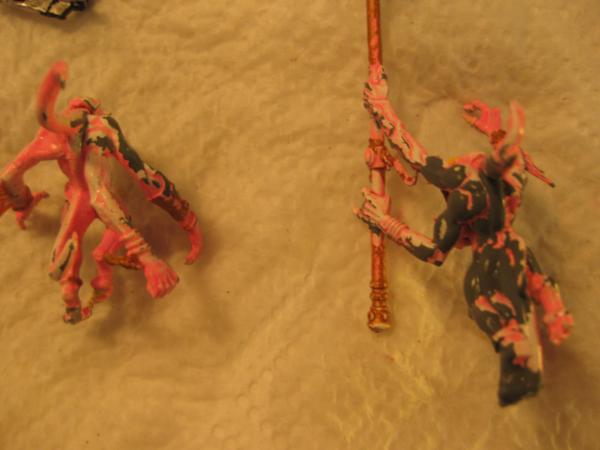 Plastic models 1 hour post.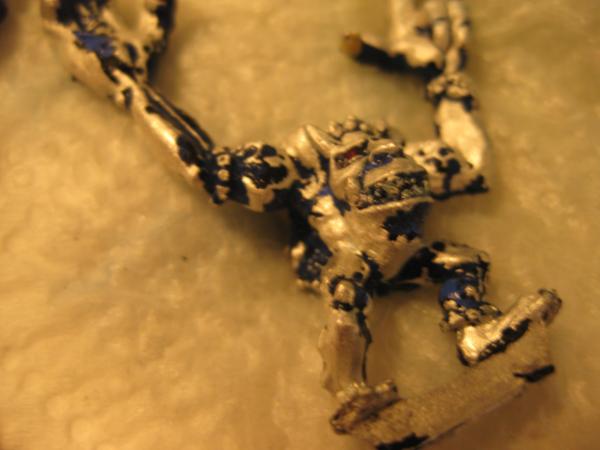 Blue Magic one hour post
La's Totally Awesome 1 hour post
Then I put them back in for another 26 hours.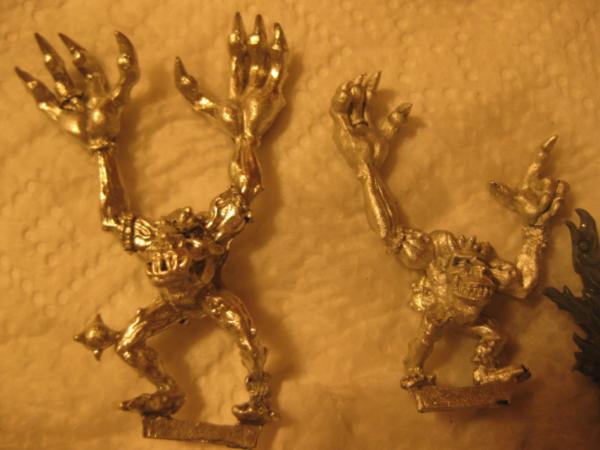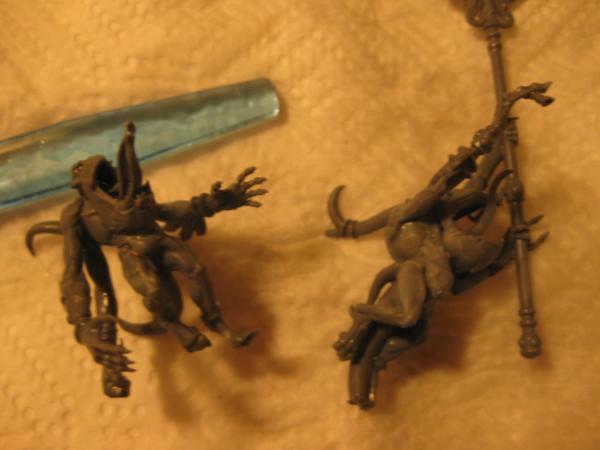 Very similar results after 27 hours. I had no skin problems with holding the Blue Magic. I've had models not strip after soaking in
LA
's Totally Awesome for months. So I'll pull them out and let soak in Blue Magic likely for 24-48 hours. (playing in tourney this weekend)