I have started a couple of small Warzone armies, currently Imperial and Bauhaus, and my progress so far has been pretty slow. In the fine tradition of self motivation I have decided to start a Plog to try and get them finished sometime this year.
Apologies for the photos, my son killed my camera so I am forced to use my phone. They turned out all right though.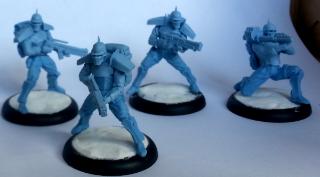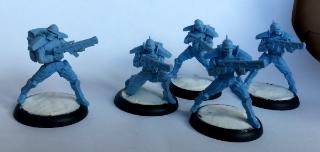 Nothing very exciting, just bare resin at the moment. These models are not much fun to put together and I suspect that they were probably the first kit that Prodos designed. They are in the process of being redesigned though so they should be a lot better in the future.
The big problem with the kit is that although there is an
MG
option included there isn't actually sufficient arms to make one (they come with 4 sets of rifle/
MG
arms and 1 set of rocket launcher arms) which I only noticed after I had already made an
MG
gunner. I was forced to make an ad hoc conversion using whatever I had at hand (and the odd proportions of
GW
plastics meant that the vast majority of my bits box was useless).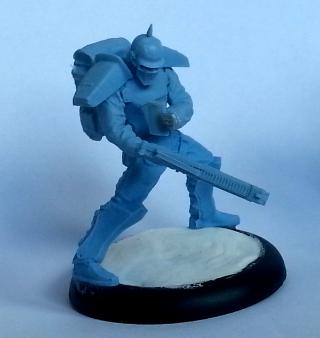 It turned out all right in the end but still an annoyance.
I dislike the Teutonic Dominatrix aesthetic of Angelika Drachen so I have opted to use a Hussar Officer converted out of one of the 2nd ed plastics instead.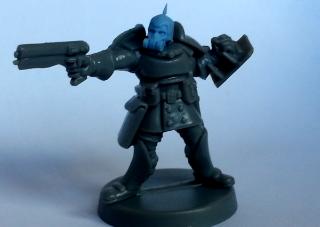 My Vulkans are the only Bauhaus that I have painted and I intend to use a similar colour scheme for my infantries armour. They aren't as dark in reality.
For my Imperials all I have painted at the moment is a section of Trenchers
Their camo doesn't look as bad as that in reality...