I took Carnage City Chronicles to the Altrincham Games club on Tuesday for the first time. After a quick run through of "Rumble in the Junkyard" to introduce our new players to the system we embarked on a 4 player scenario for the evening's main event.
Scenario: Beat the Banker
Tony "the Pockets" Large has had better days. Until recently he was the mob's favourite banker but with Assistant

DA

Bruce Steel building a case against him which is likely to put him away for decades the race is on to be the one keeping Tony "safe". The CCPD want to take him into protective custody to offer him a plea deal, the DiFonzos and the Russians want him to get hold of their money and the agents think he can help them catch some even bigger fish. In short Tony has never been in more demand so today was not the best day for his personal helicopter to develop a fault.
Forces: Between the four players we chose SWAT, Agents, Russians and DiFonzos
Tony's Helicopter has landed in the middle of the plaza. The SWAT are deployed to the north, the Difonzos take the north-east road next to the Junkyard, the Agents arrive from the west and the Russians from the south. Everything is set.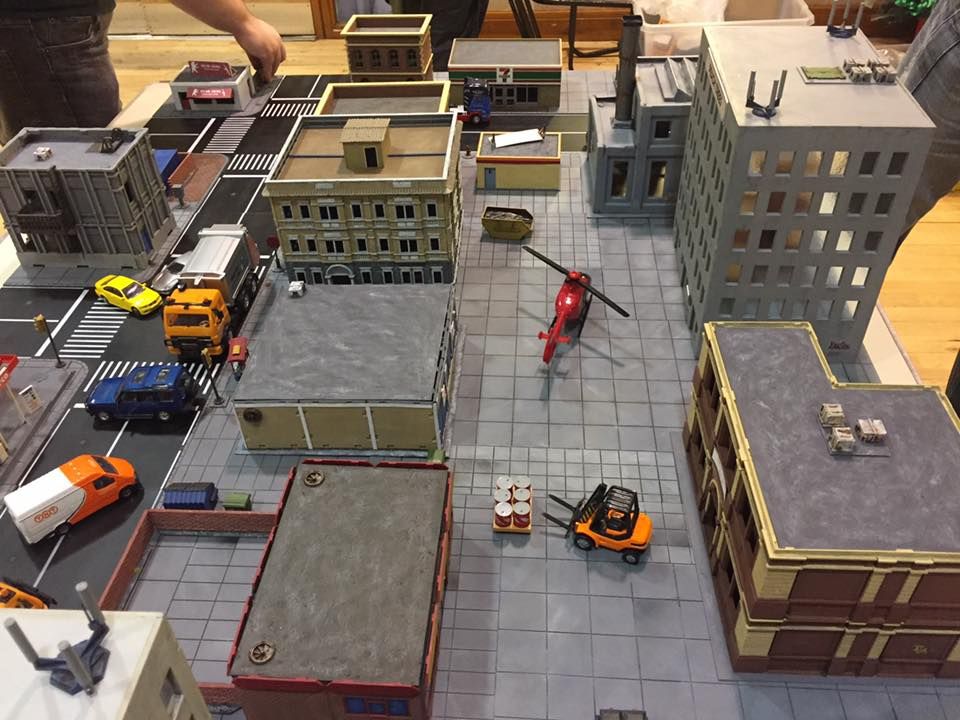 Automatically Appended Next Post:
The Game begins
The Agents move towards the plaza making sure to use the cover of the cars just in case the SWAT team to the north decides that they are viable targets.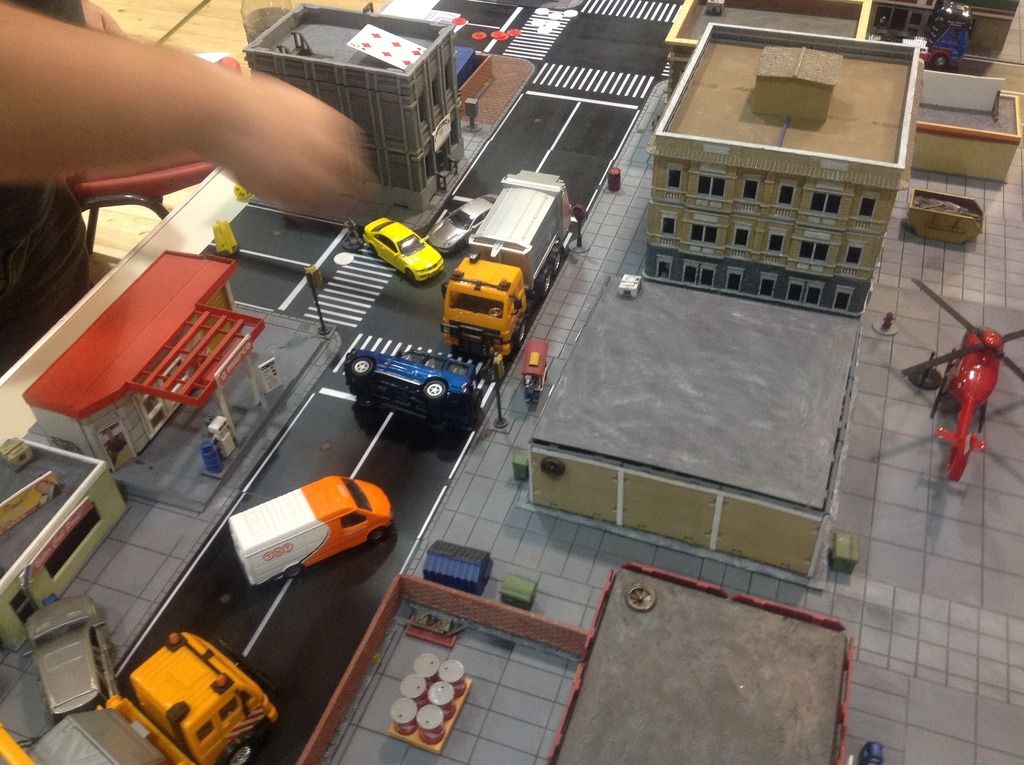 Meanwhile the Russians make a mad dash for the southern end of the plaza hoping to secure sight lines to Tony.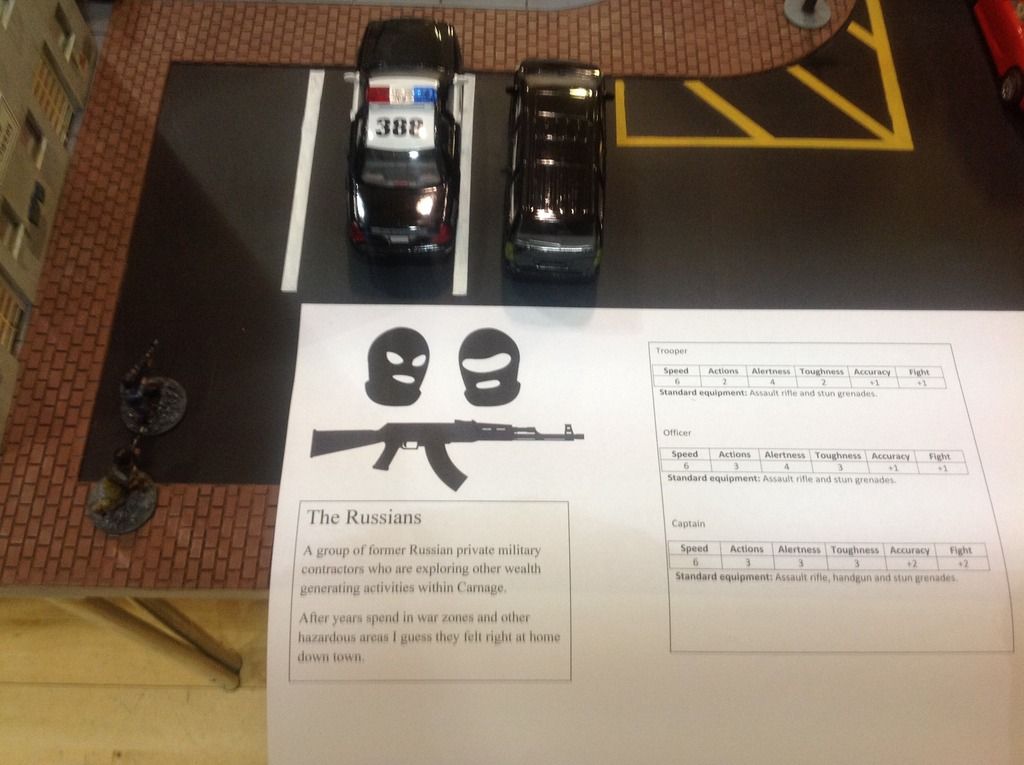 The Difonzos take up positions in Peach Trees giving their sniper Carlo "the bat" Difonzo a clear view of the the plaza and the highest ground on the table.
Gino makes a dash across open ground to try and reach Tony but the crack of gunfire rings out and Gino is down.
Carlo can only watch on from on high.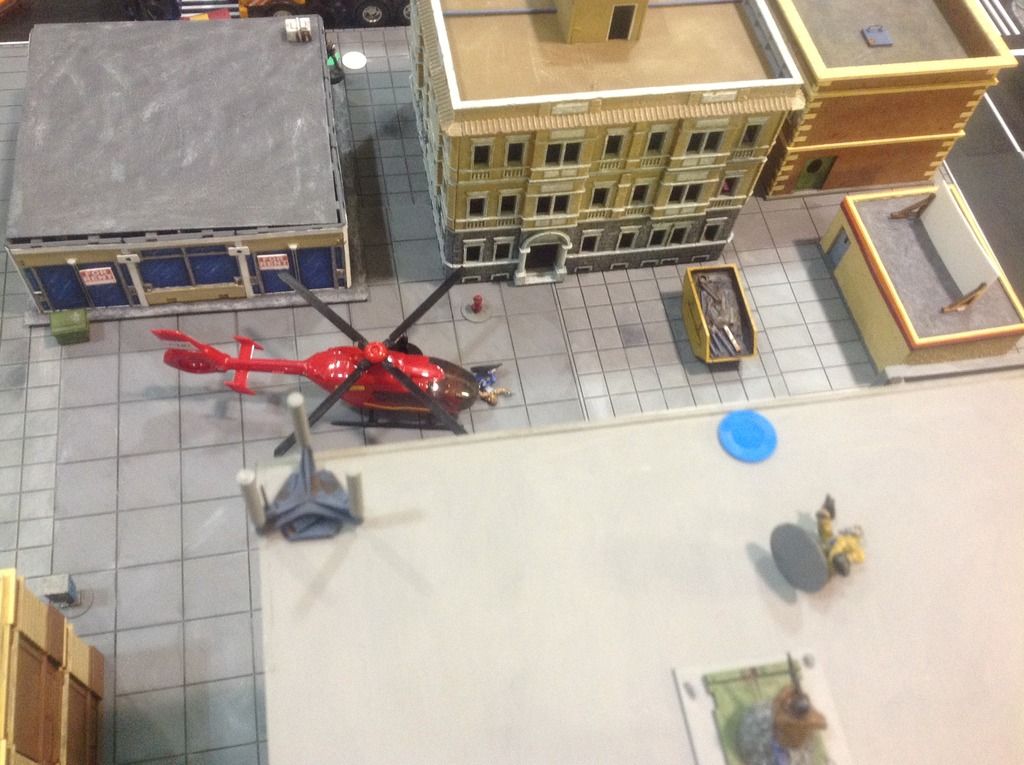 But where did the shot come from? It was that cunning SWAT sniper on the rooftop - nobody saw that coming!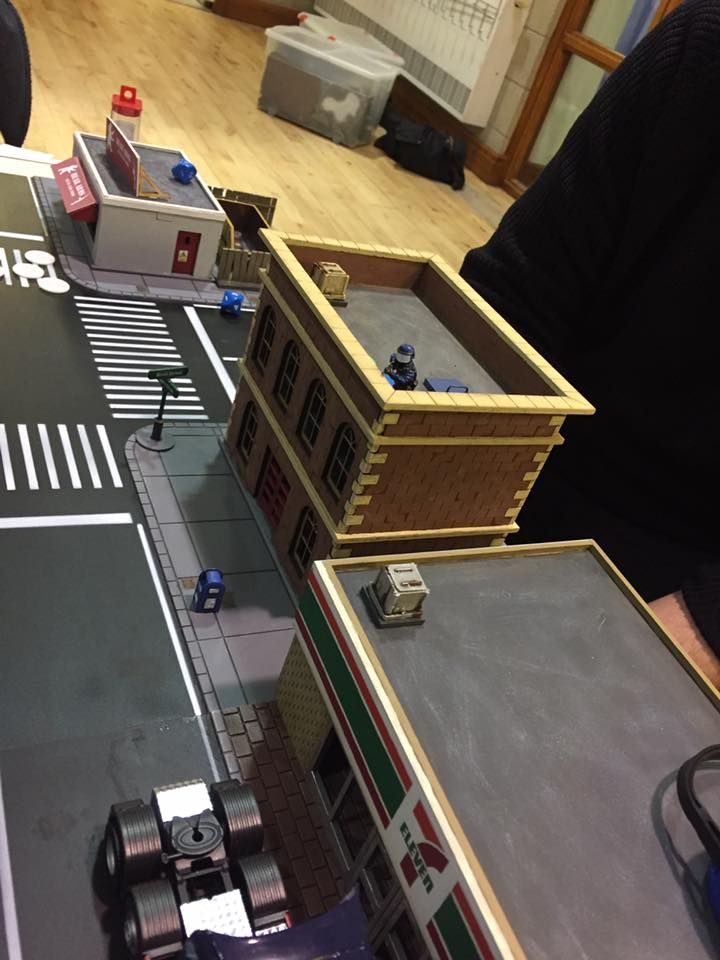 Meanwhile Agent Stan and Special Agent Fred took up positions controlling sight lines to Tony and making sure they had cover while they were at it.
The Russians took a cautious approach using Wait actions to make sure nobody got the drop on them. Not pictured Mikhael tried to make a dash for it only to be taken out by a single shot from Agent Stan.
Final part to come ...