@U971 that's a nice tidy example of a classic vehicle. Full service history?
MOT
? Mine were raked by a bunch of Yoofs with more teef than sense and they ended up looking like this.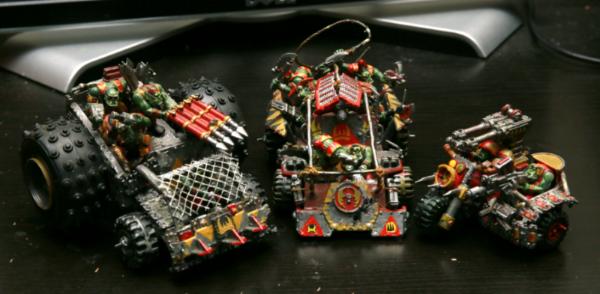 They mostly hang about car parks playing their beats and blabbing about all their well orky mods.
@ Kestral- aw man those metals are just great. Wish I'd splashed out on more of those back in the day.
Automatically Appended Next Post:
Just for completeness here's the rest of the old gang. RazzNaz Nargrim- the most fearsomest Morka Nob this side of 1998