I recently finished this conversion based on a Tamiya 1/35 Hanomag kit. I wanted to capture the look of the DreamForge Keilerkopf, to complement their Panzerjaegers that I have painted up to be an
HQ
squad for my Imperial Guard army. I added weapons consistent with the
IG
Codex for a chimera, although the fields of fire are obviously different and I think I will scratchbuild something that looks more like a multi-laser.
I had a lot of fun building this (lots more
WIP
pictures on my P&M blog thread) and got the chance to try a lot of new techniques. I look forward to your comments, observations and constructive criticism.
More follows soonest.
Top right view: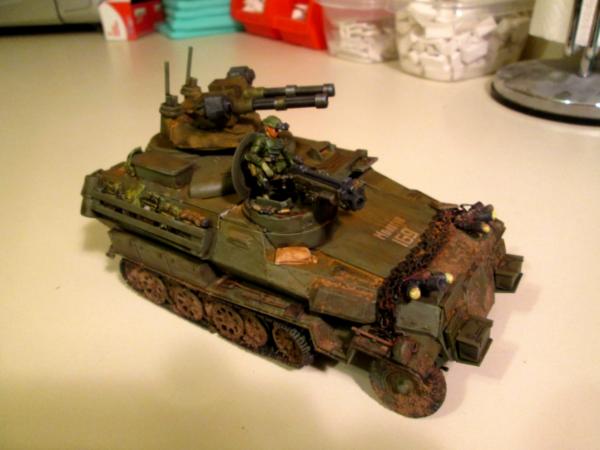 TC
charges the heavy bolter: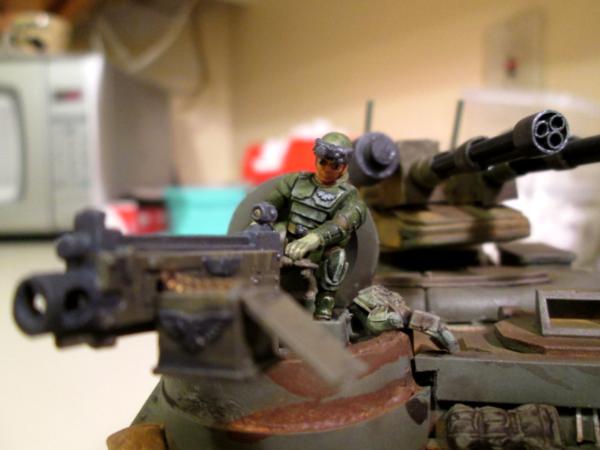 Front view: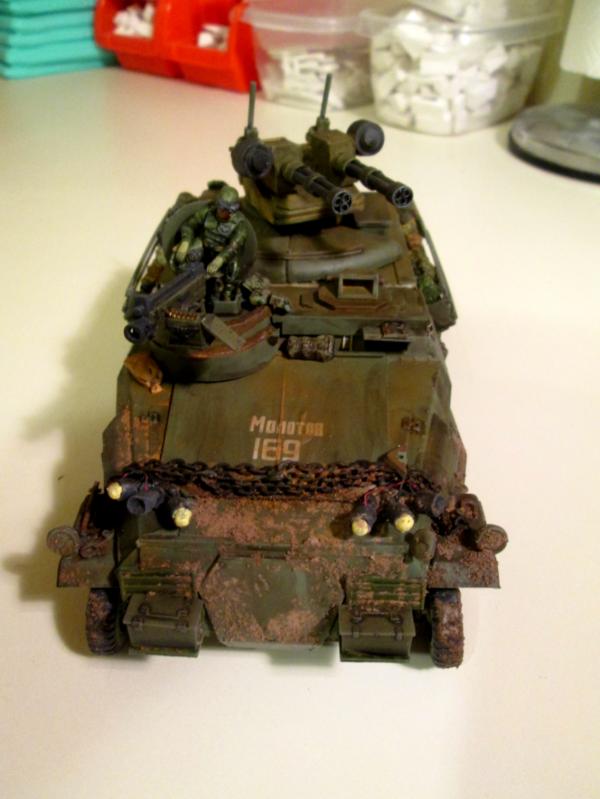 Left-side view: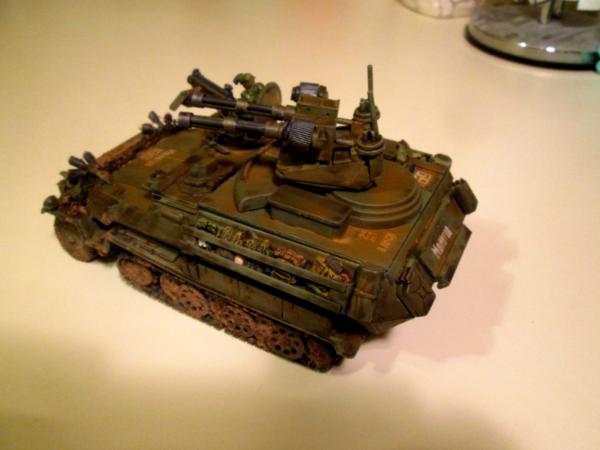 Rear view: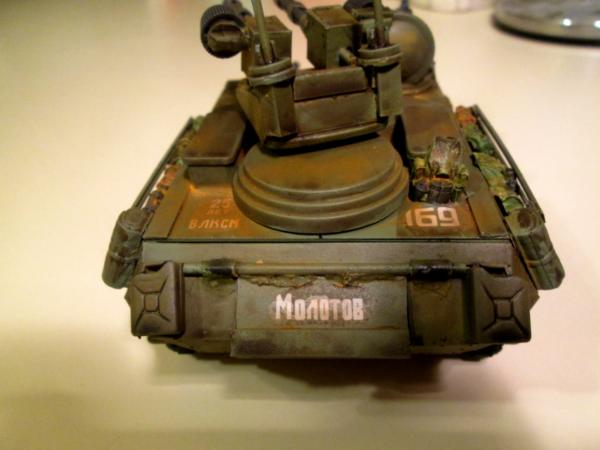 Right-side, close up: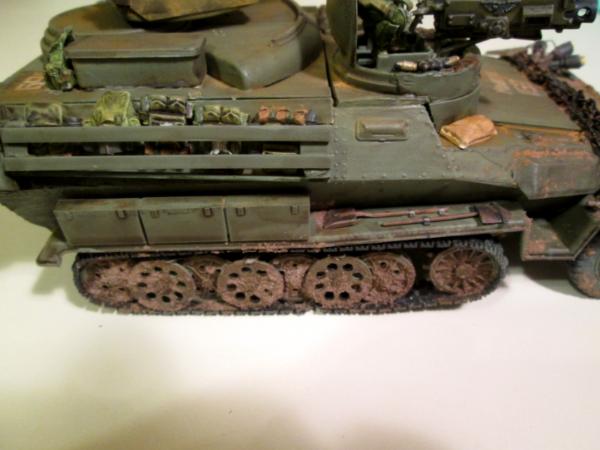 The squad deploys: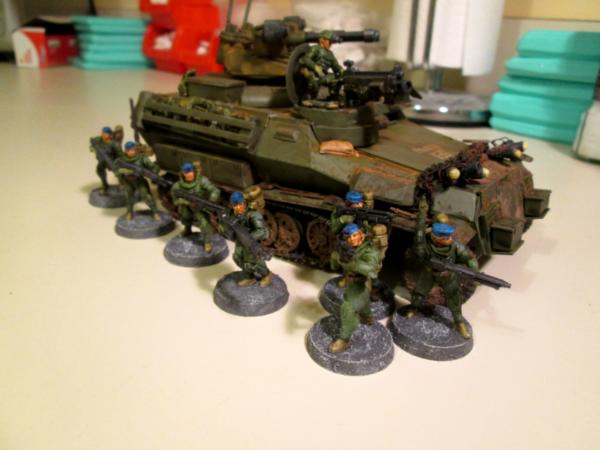 Squad Leader, close up: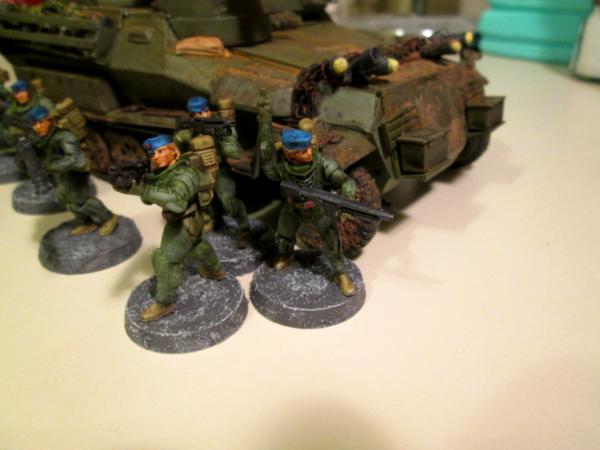 The squad deploys via the rear ramp: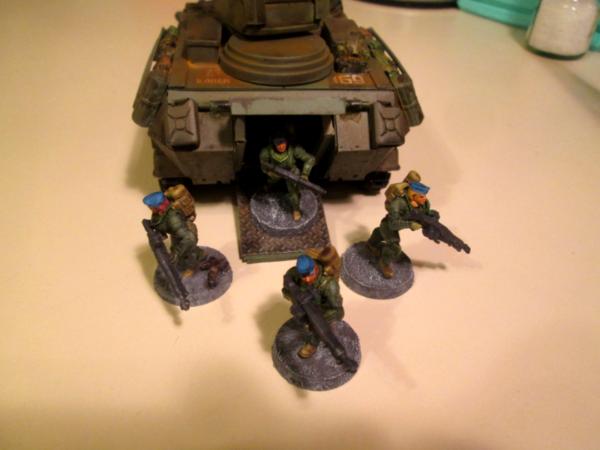 Top removed, view of the gunner's console: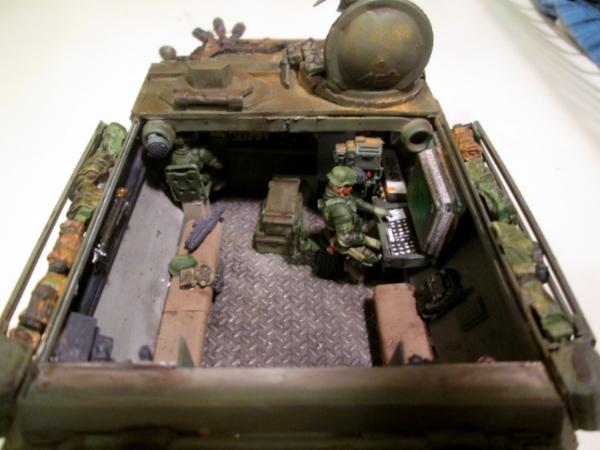 View into the fighting compartment through the ramp: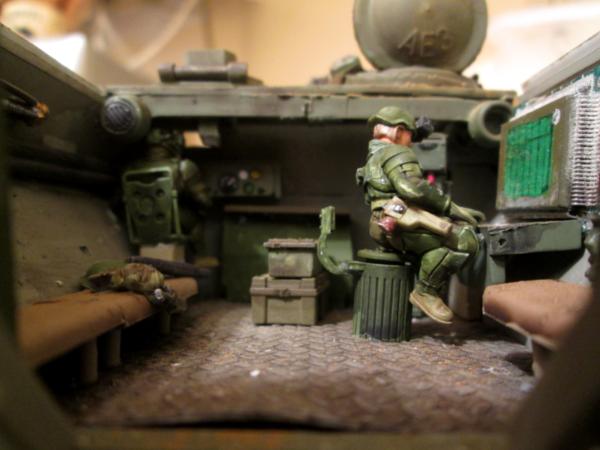 View of the squad deploying through the top of the fighting compartment: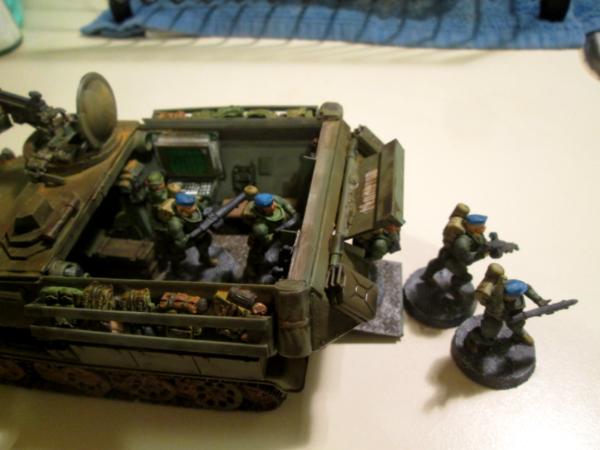 The squad leader signals the unit to close up: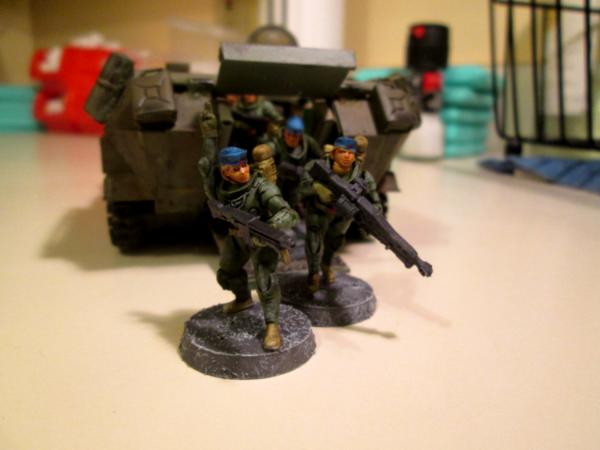 A last view of the squad deploying: