Hi to any and all folks foolish enough to click on this thread! this is going to be my ongoing
WIP
thread for any and all projects I'm tinkering with.
First a bit about me. I first got into mini gaming in 1999 with mordheim. Over the last 20 years I have amassed at 10+
40k
armies and 5+ fantasy armies. I have a ton of my own stuff, and inherited a 4 door car's worth of stuff when my regular gaming buddy moved out of state and did not want to deal with packing up all his gaming stuff. This left me with several unpainted armies, including my current project, wood elves. Like most hobbyists at any given time I have 3-10 different projects in various states scattered all over my desk. At the moment this includes and spray painted heresy era space marine army, my mostly re painted antique mordheim miniatures, several scratch built terrain pieces for mordheim, my never ending death guard/nurgle army etc. Like much of my life my desk tends towards organized chaos. Anyway, on to my current main focus...
Wood elves!!!
Like I said I inherited this army several years ago when my buddy moved out of state. Most of the miniatures are from the 6th? edition re imagining of the wood elves when they came out with the glade guard and glade riders plastics. I have always wanted to do this army up with a autumn theme, but never had the motivation until about 2 months ago, when I decided this fall was the time. I spent a while working on assembly and mold line removal as this line of miniatures had some really wacky assembly issues and the mold lines are always in the worst places, especially on the heads.So far I have few test miniatures painted up, and the basing done for the whole army. For a long time I never based my minis, but in the last 4 or so years I have gotten better about it, and for this army the bases will be essential to the theme. I have settled on doing the bases with a foundation of mixed sand, rocks, putty, and paint. I then dry paint this with dark brown, followed by a dry brush of graveyard earth. I then glue on a mix of fall foliage made from autumn leaf scatter from green stuff world. This is a very beige color, so I hit the leaf scatter with some reds and orange spray paint to make the leaves pop. This is a good sized army, as I worked out the points from the army book that came out at the same time and its near 3000 points, so I expect I'll be working on this all winter long, maybe into the spring.Anyway, Heres the pics!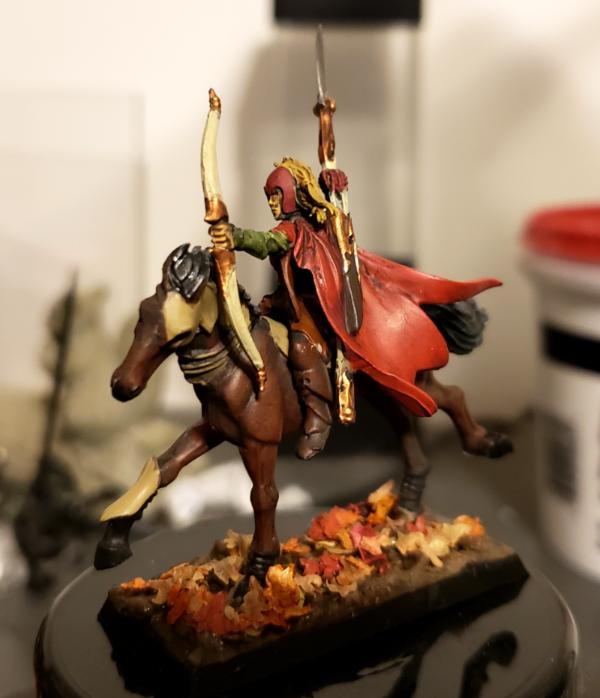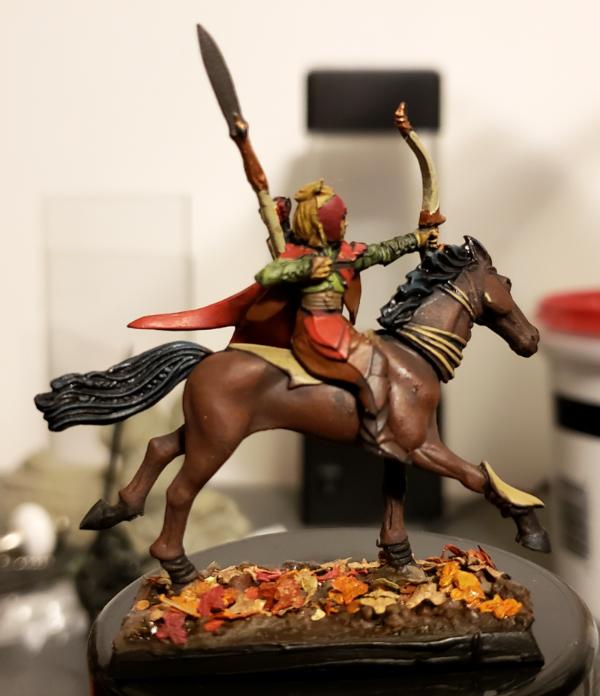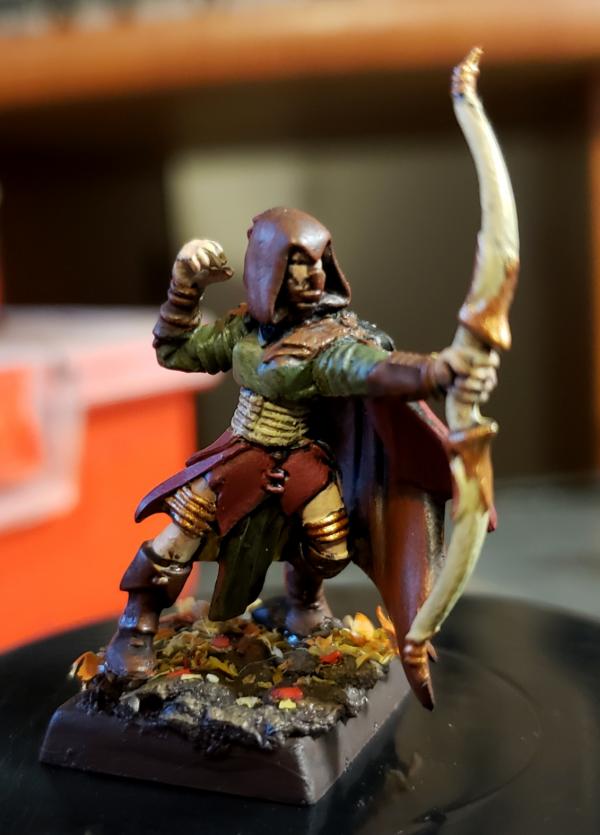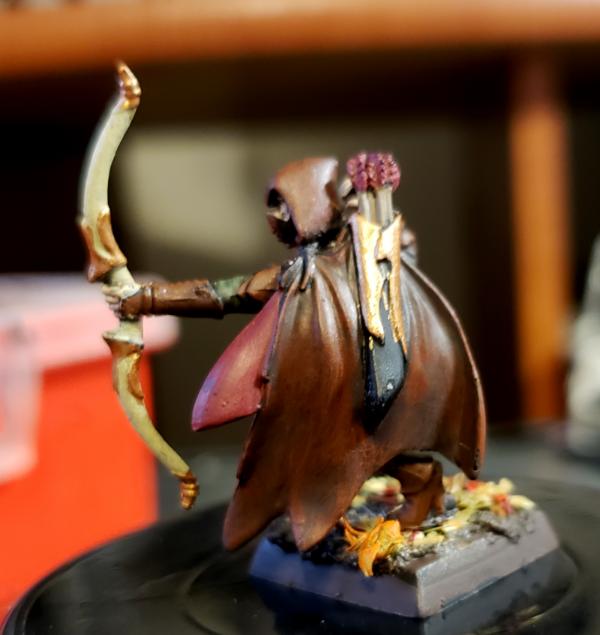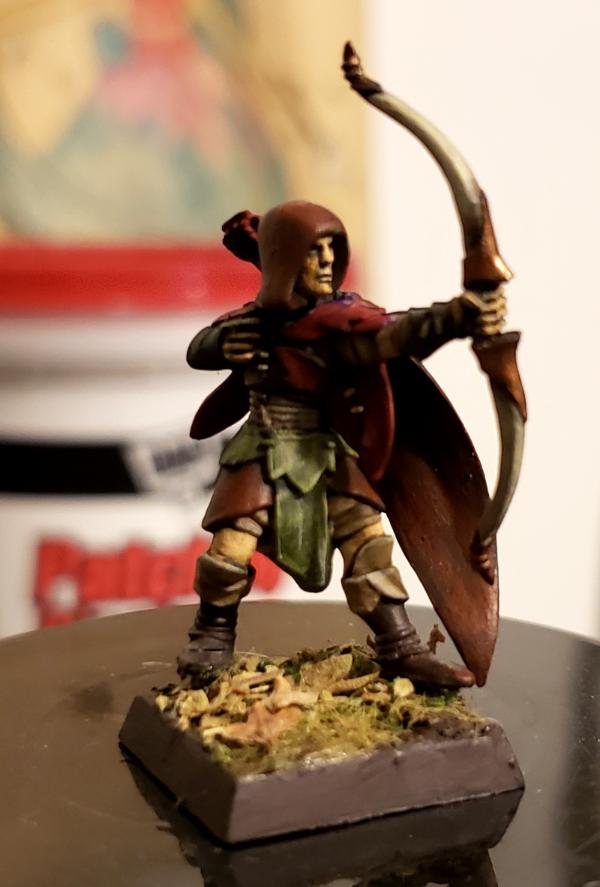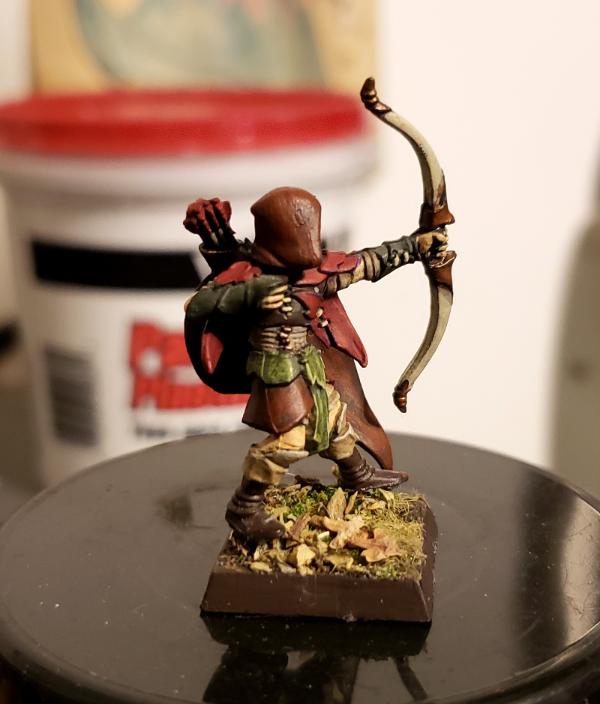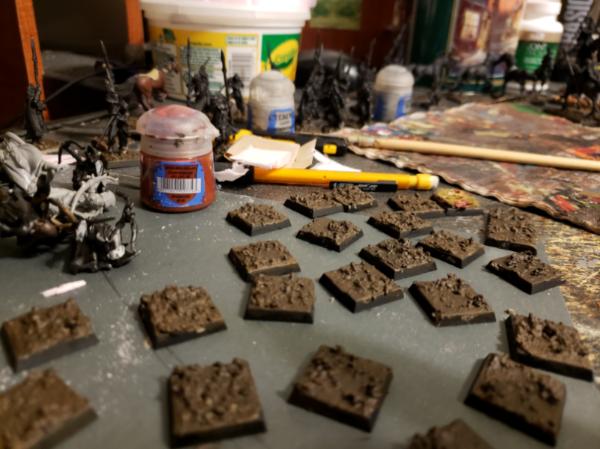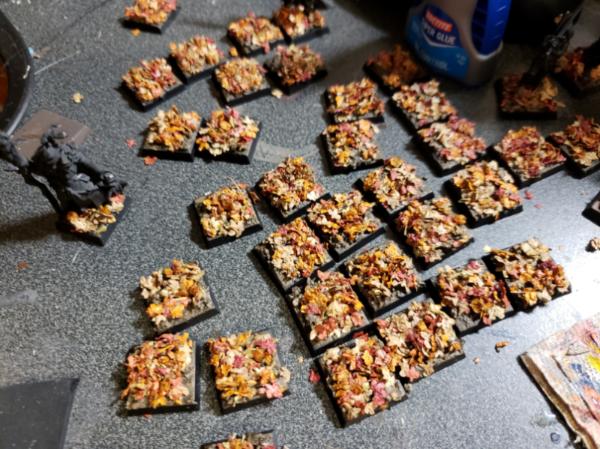 Thats where we are at as of now. Hopefully I will have some more progress within the nest week or so, and I'll post pics once I do.
Thanks for looking, and as always, comments and criticism are welcome and encouraged!!