The battlefields of Shasta VII are becoming littered with more bodies. After the bruising the "Druids of Tzeentch" received at the hands of the Aeldari of "Craftworld Ballard", Magnus demanded a overall review and re-organization of the Druid's order of battle. There were rumors of a relic in the flooded ruined jewel of ShastaVII, the city of New Venice. New Venice was once a vacation spot for couples traveling from all over the Siskiyou System to steal away on romantic getaways and enjoying the electro-gondalas and alcoves. These tight canals, nooks and crannies provide fantastic cover and the Planetary Imperial defense, sprang their trap; attempting to fight a guerilla war through the flooded ruins. The Druids of Tzeentch blinded from their movements by zeal of artifact recovery were taken off guard by the ferocity of close combat effectiveness of the 530th Shasta Mountain Division, having a Demon Prince fall to the hands of the Bullgryn under-caste in CQB and losing an entire squad of Tzangors to withering punisher gatling fire in the opening moments of the battle. Undeterred, the Druidic Terminators marched relentlessly toward the city center destroying all in their path and seemingly invincible. The terminators recovered the long lost "Hourglass of Manaat". Taking their prize they returned to their
HQ
leaving the guard decimated but undeterred in their defense of their homeland.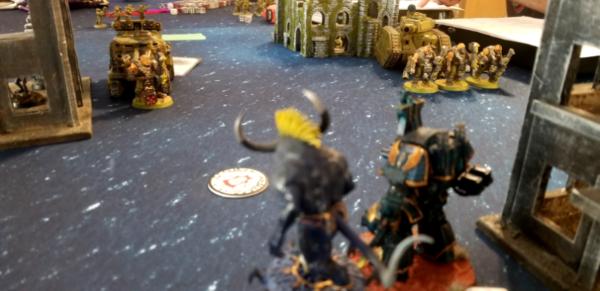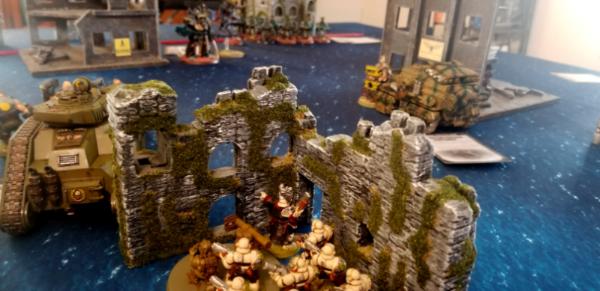 Automatically Appended Next Post:
On the far side of ShastaVII, another battle unfolded. Looking for Necronic archeotech, The Shas'Ta Shí Taskforce deployed within a now abandoned planetary defense. Not to be deprived a trophy from their ancestral foe, the Aeldari foresaw the young race's ambition and used the archeotech as bait to potentially destroy the impetuous Ethereal's main strikeforce. The battle quickly skewed towards the Aeldari favor with "Setera the Imperishable" again striding into the center of the fray to lay claim to the Necron Trophy. Despite drone support, an XV-107 burst tide was put out of action in the opening salvos of the Aeldari onslaught. The Burst tide was so badly battlescarred that it will need to be replaced. As morale of the Shas'Ta Shí withered, so did their lines. The Tau completely collapsed before the Aeldari even got fully into the fight with the Wraithguard Flamers deploying from Waveserpents devastating the unprepared Tau.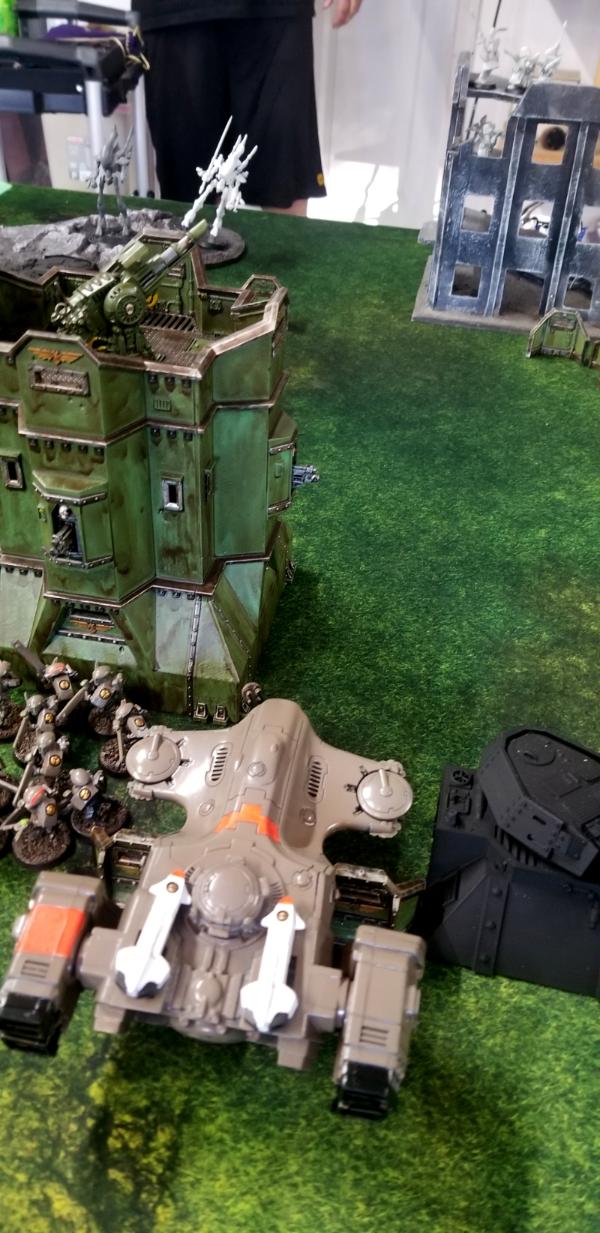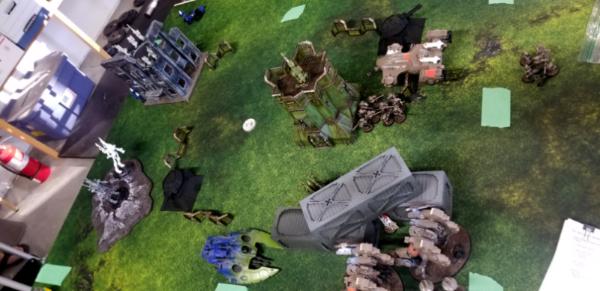 CURRENT STANDINGS:
Death Guard "Blight Raiders" 2
Aeldari "Craftworld Ballard" 2
Necrons "Pinkrons" 0
Tau "Shas'Ta Shí" 2
Thousand Sons "Tzeentch Druids" 1
Imperium "530th Shasta Mountain Division" 1