Horla wrote:

Ahtman wrote:

Warhammer Quest was, Hero Quest was Milton Bradley with Citadel miniatures.

I don't have them anymore and I know this is splitting hairs but I could have sworn that Hero Quest and Space Crusade both had Games Workshop logos on the back rather than Citadel specifically.
Yep, at least some editions.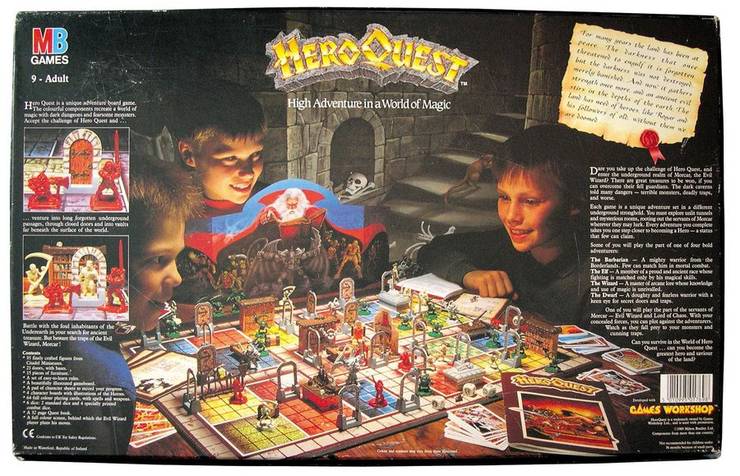 IIRC
it was produced by Milton Bradley +
GW
. Wikipedia claims the same.