1st squad in 18 years almost done. Here's one of the squad members (click on the photo to view it in the Dakka Gallery):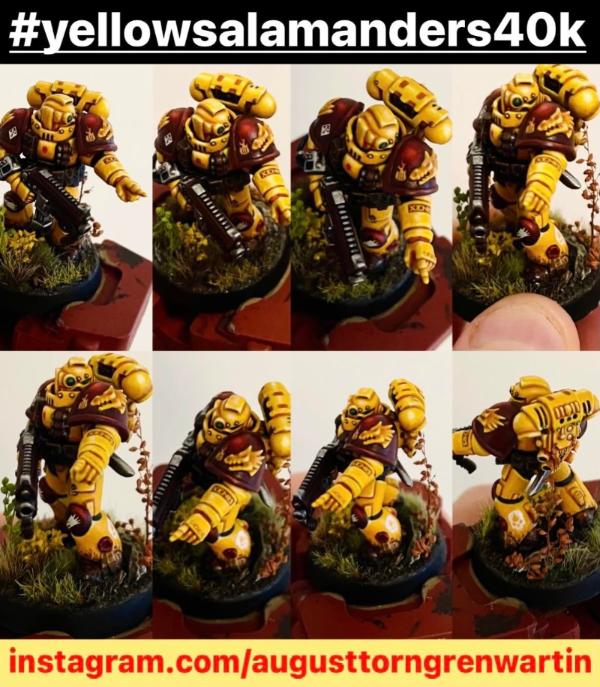 I guess my excuse for the yellow scheme is that it's arguably not
too
far from the old Badab camo (2nd slide in the link below).
https://www.reddit.com/r/Salamanders40k/comments/kt0a7s/1st_squad_in_18_years_almost_done_highlighting/
UPDATE: The finished mini, although still some stuff to do on the base: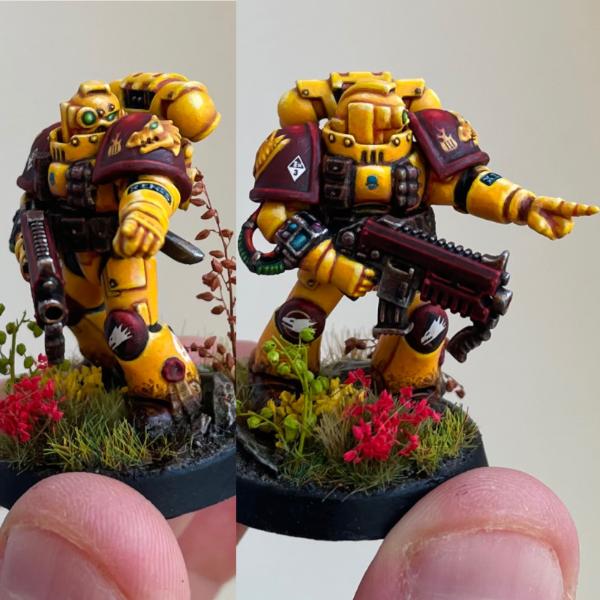 UPDATE 2 (2021-06-07):
I still wasn't happy about my paint job on the yellow marine. Yesterday I therefore did some more work on the mini. Now it finally looks OK, I guess.
What is our duty? To go to the forest and point at sunflowers in the name of The God-Emperor.