This project is what got me back into the hobby. I'm planning to create a full 2000 point army of my custom Orruk Warclan, the Bad Bloodz.
The Bad Bloodz are an orruk warclan within the realm of Ashqy. They are red orruks. Through their fungal growth, consequentially they
absorb chaos taint from the corrupted soil. This slight chaos corruption results in the skin red. No other side effects are known.
The Bad Bloodz as a warclan are highly militant. They keep a strong hierarchy and order, with the biggest bosses executing insubordinate boyz regularly to keep the rest in line.
The Bad Bloodz adopt tactics in warfare, using formations and flanking maneuvers. They paint their armor bone white, letting it bleach in the desert sun as they roam the wastes of the realm.
The orruks of the clan believe something in their blood causes their skin to become red. Hence, the Bad Bloodz.
That's what I have so far, I may add more to it. If there are any inconsistencies with lore, please let me know. I had an idea to paint red angry orks and I'm going for it.
Let's start off with my latest completion for this project, my Bloodbowl Brutes.
Kitbashed from Season 1 and 2 Bloodbowl orks and Ironjawz Brutes weapons, I put these together.
Extremely happy with how they turned out. The boss is my favorite one out of the group.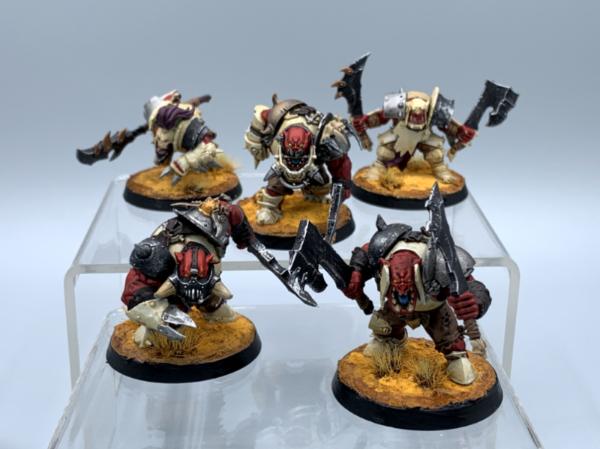 Boss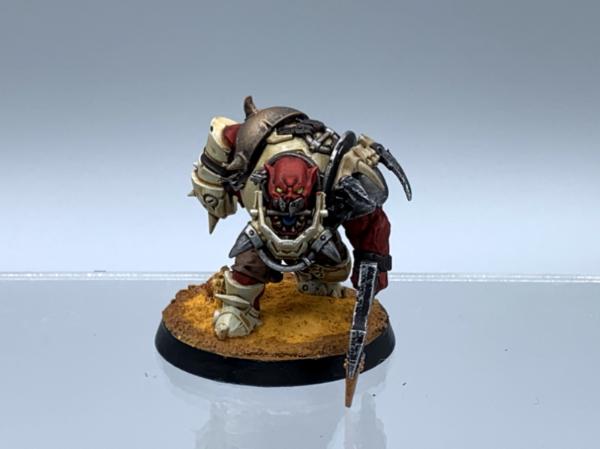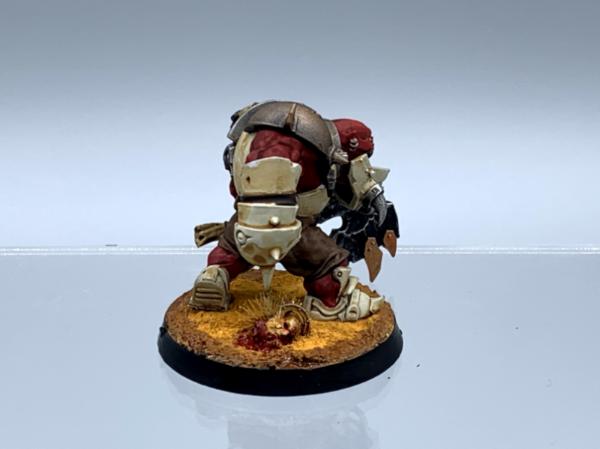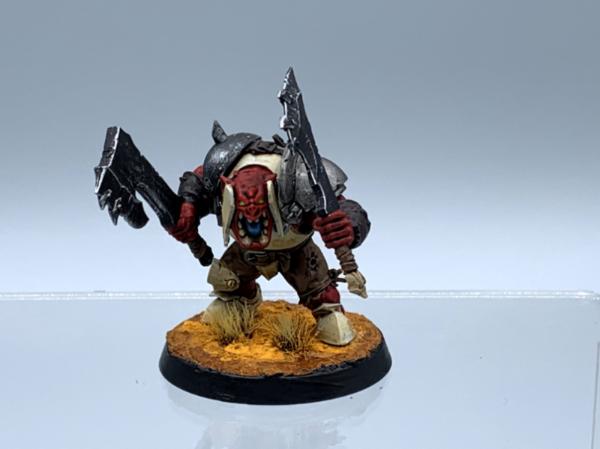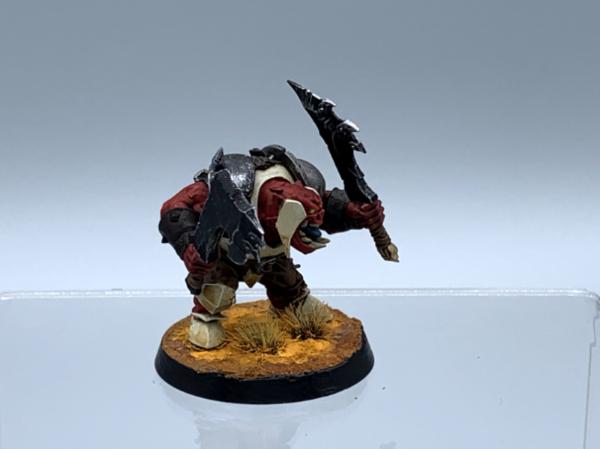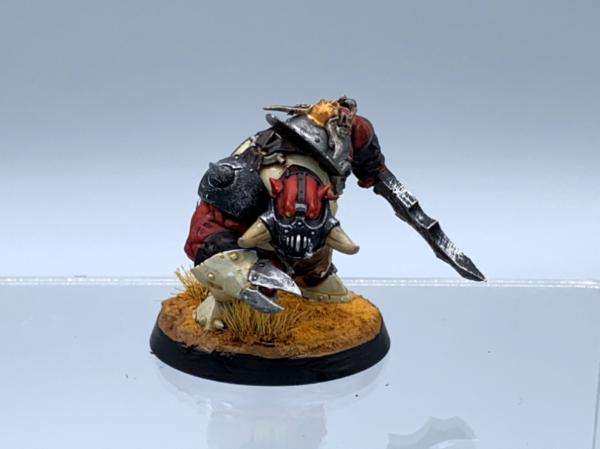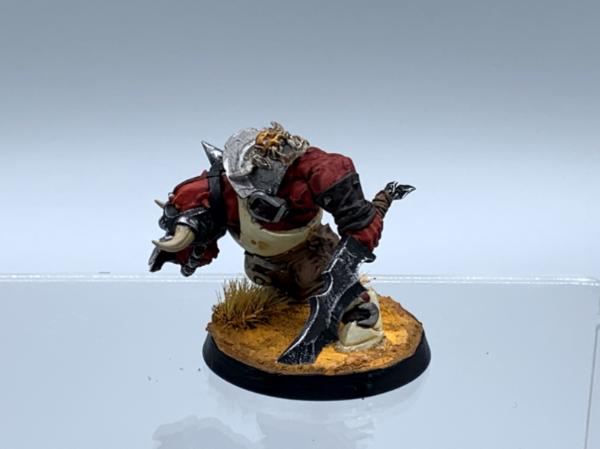 I know the Season 1 orks are bit small, but the poses were too good to pass up.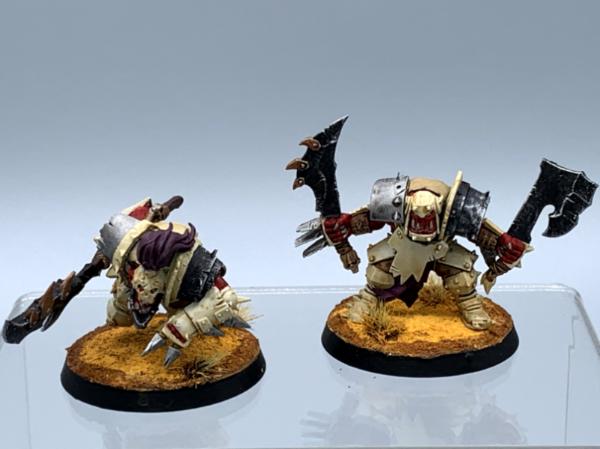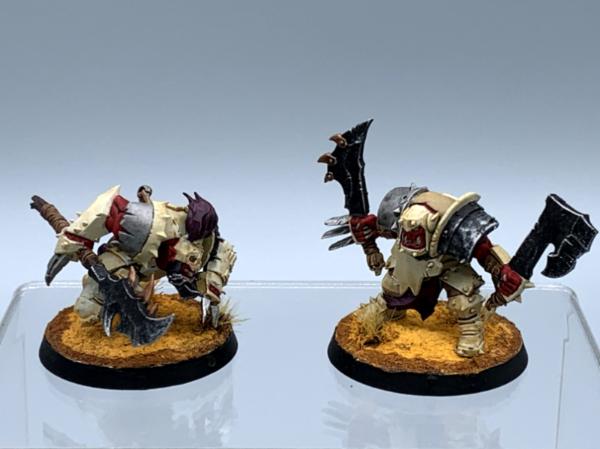 I'll be posting the rest later on. I have to add my Megaboss, Ironjawz Start Collecting Box and Morgok's Krushas.