My son has been getting more into
40K
these days, so I have been dusting off some of my old armies and rulebooks. He has started working on a Tyranid army and wanted to test them out. I thought my Arbites (Witch Hunters) would make good test dummies for him. We decided to throw down 2000 points in a capture and control mission. There are 5 objectives on the field represented by fuel and ammo dumps.
Arbites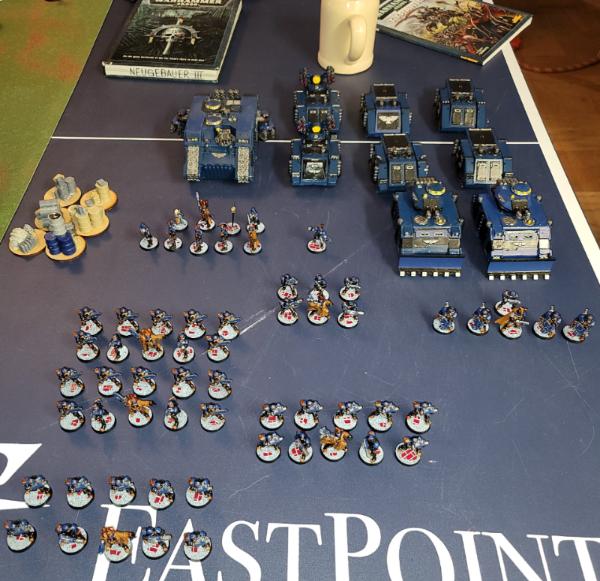 Tyranids and Table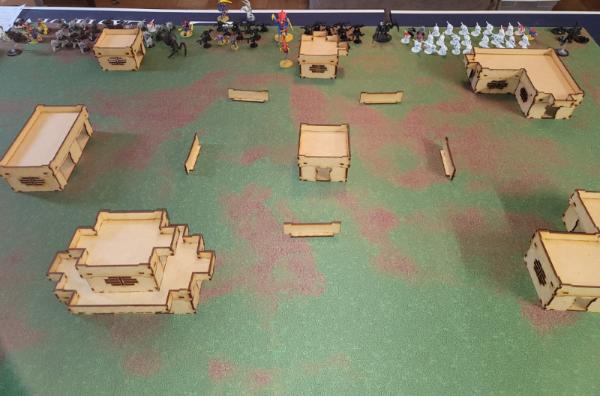 Turn 1
Arbites advance and secure 1 objective on the right flank. Shooting pus some hurt on the Genestealers. Tyranids destroy a Rhino and immobilize a Chimera.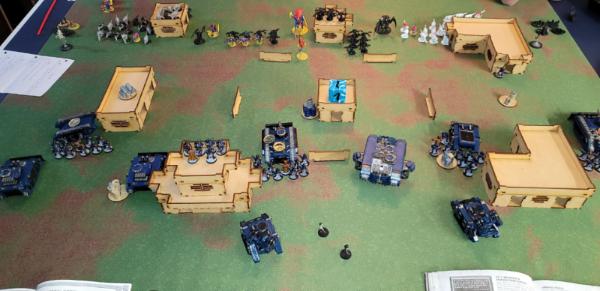 Turn 2
Genestealers rip through a building to get to the Storm Troopers.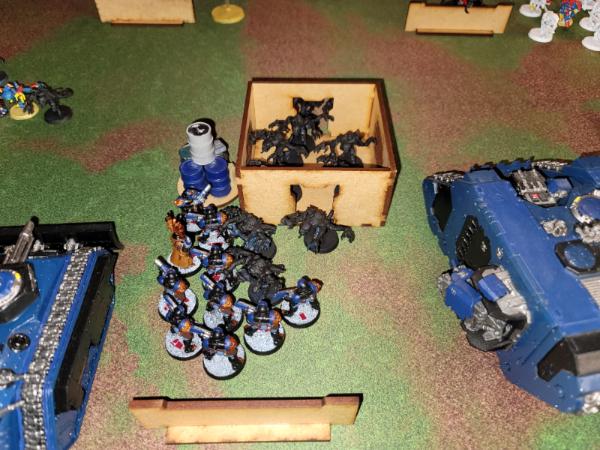 Arbites secure a 2nd objective on the left flank. Arbites can't shoot enought Tyranids keep coming. The Exorcists get the Carnifex down to 1 wound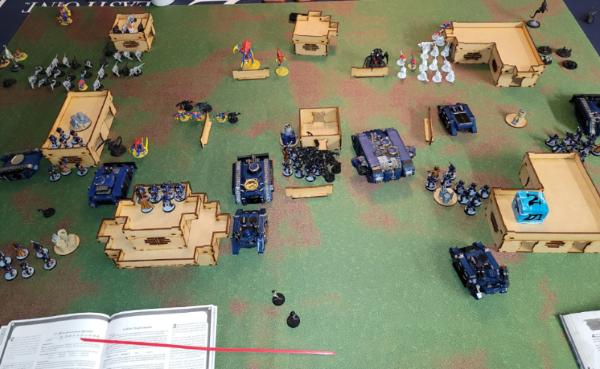 Turn 3
The Carnifex destroys the Inquisitor's Land Raider, he and his retinue prepare to take on the big bug. 1 Crusader manages to get a wound through and the Carnifex goes down.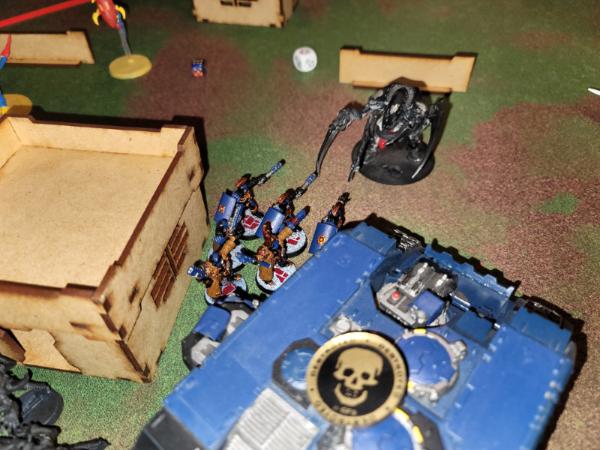 Arbites still control 2 objectives however the Genestealers in the center cut down a unit of Storm Troopers and eye another.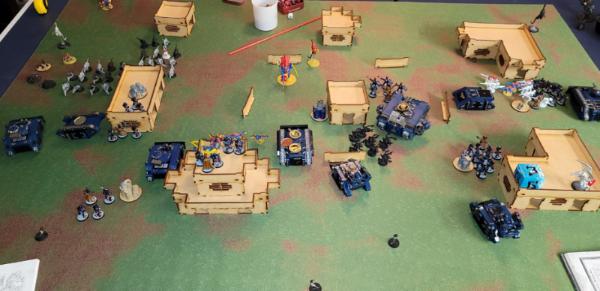 Turn 4
Pumped up from beating down the Carnifex the Inquisitor and his retinue take out a Zoenthrope.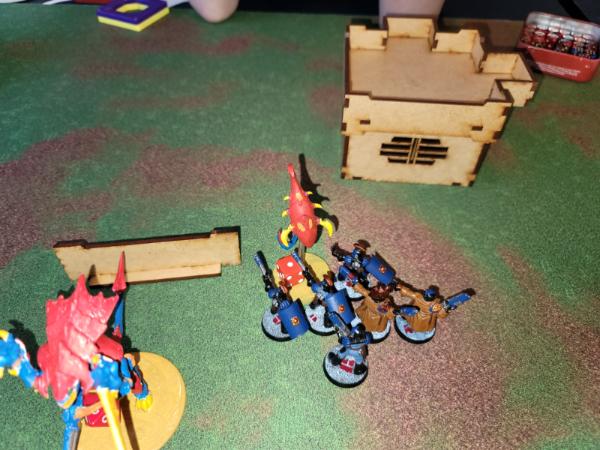 Gaunts on the left begin to swarm the Arbites on the left.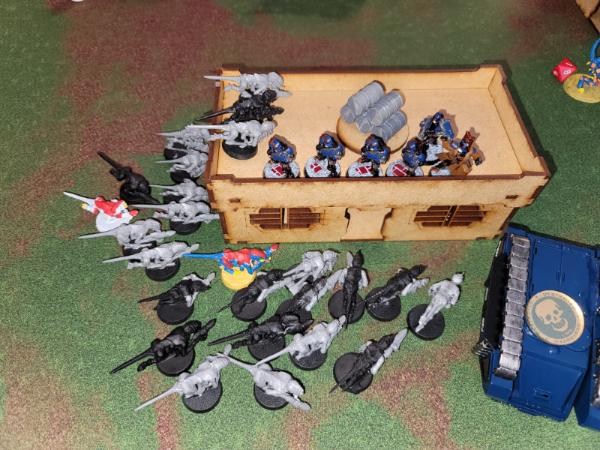 Gaunts and Rippers begin to wear down some Strom Troopers on the right flank.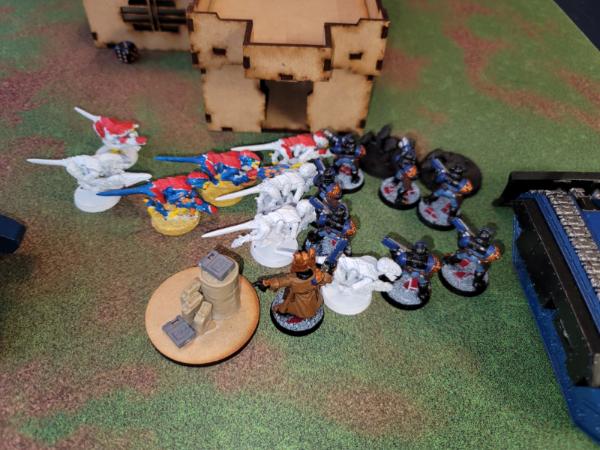 Tyranids take an objective away from the Arbites on the left flank, but the boys in blue still hold one on the right. The Inquisitors retinue is no match for the Hive Tyrant. It's only the Inquisitor's Iron Will that keeps them in the fight.
Turn 5
We called the game on turn 5. The Tyranids have 2 objectives to the Arbites 1. The Arbites don't have the ability to take one back. Bugs win!!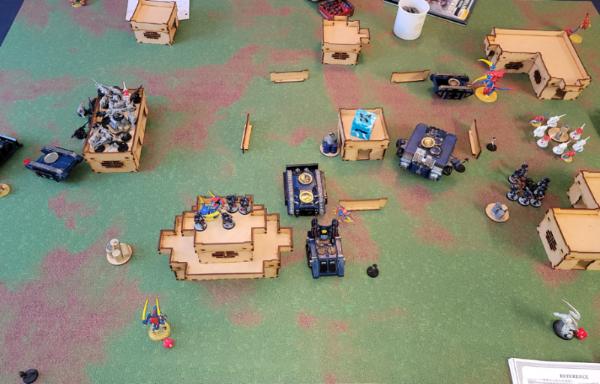 This was a fun game. My son was happy with how the bugs performed, the boys in blue needed more shooting. I see more
40K
in the future. Hopefully the Arbites got off a distress call so other Imperial forces can reclaim the planet