I backed the
KS
, and not, and then again. Honestly there was no
KS
before where I changed my mind so often. I am a big Superhero fan, be it Marvel,
DC
or independent work.
BUT - I really DISLIKE cute chibis... So it was tough for me to stick with the
KS
, in the end I went all in ...
Anyway - I was positively surprised! The rules are simple enough but also have enough depth for my taste. The minis are GREAT (for chibis) and are fun to paint.
I started with Rocket and Kroot, not my best paint job but very fast,
IIRC
both in around 1h.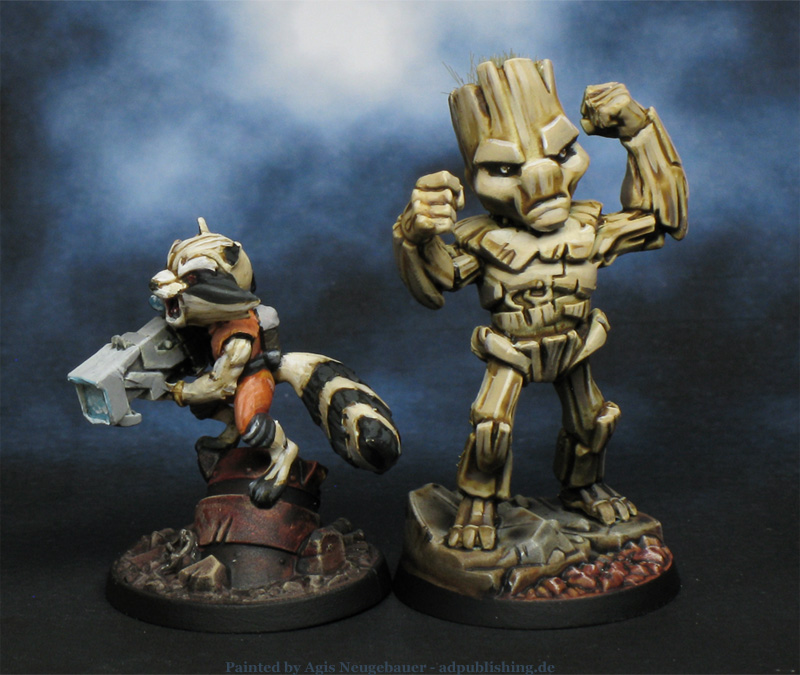 So expect more super cute minis from me... SIGH!

One more thing, sometimes the pics are not showing in Edge, when using Safari it works for me.
What always works is a look at my website (
http://www.adpublishing.

de

/html/superheroes.html
) or opening the pic in a separate window.