| | |
| --- | --- |
| Chaos Cultists | Created by Zombiemann73 |
| Paintjob Rating: Need 4 more votes | Number of Views: 464 |
| Coolness Rating: Need 4 more votes | Number of Votes: 1 |
This image needs more votes. Please use the vote box on the left to rate this image.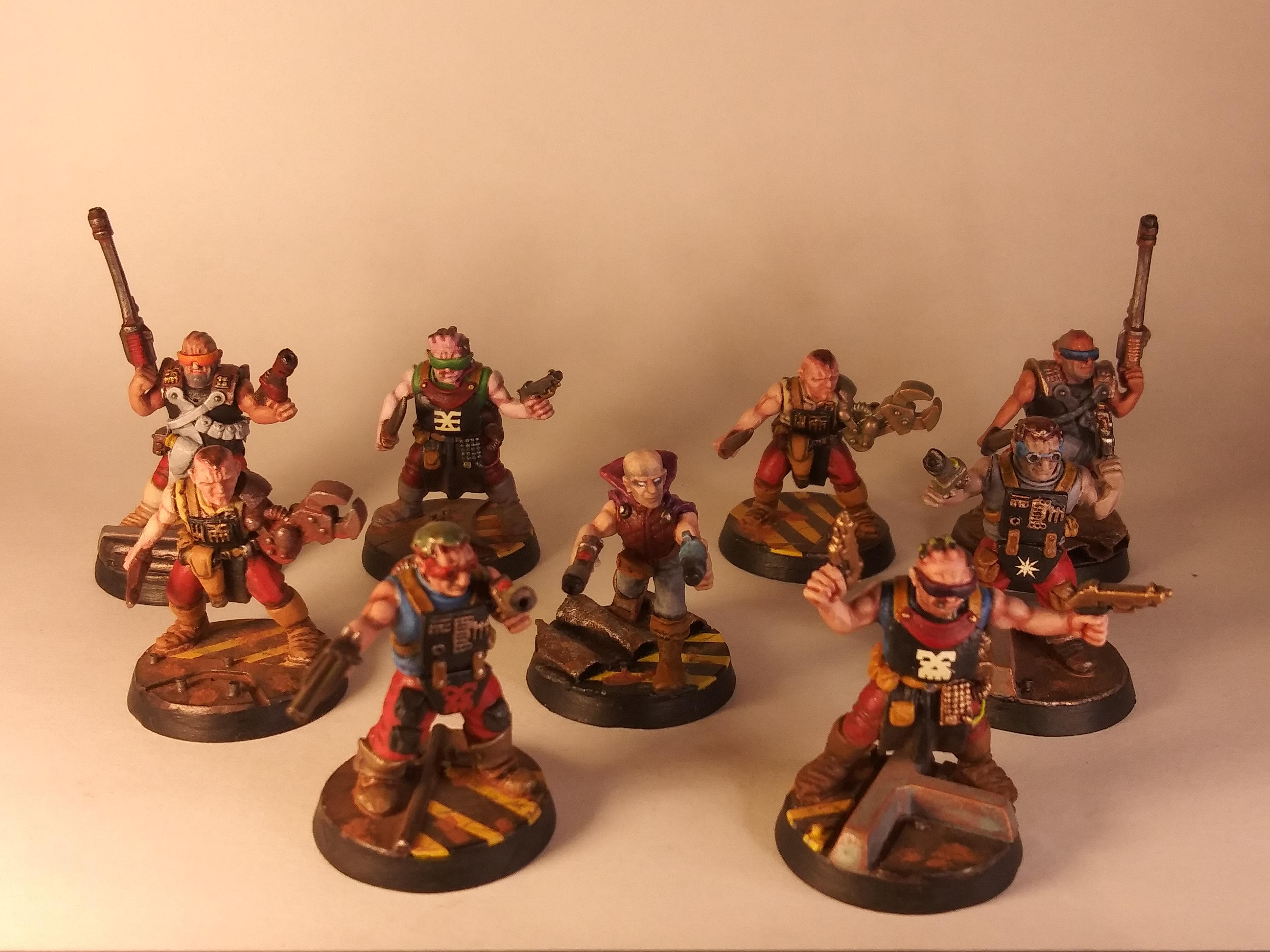 Image Description:
After exhausting the internet I finally found out that these minis are in fact from the pre-Necromunda Rogue Trader Era game 'Confrontation'. Well, by the time the paint and varnish were well dry I knew what these were for...but as you can see, I tried to paint them as Khorne chaos cultists (complete with decades old water slide transfers)! I gave them industrial bases with hazard stripes before I knew how to base the rest of my army...oops! Armed with the plastic weapons (stub guns & double barreled sawed off shotgun) they came with plus original plastic lasguns and laspistols along with original plastic knives from the original 'beaky' Space Marine (Mk VI corvus power armor) plastic set. Led by a rogue trader era sanctioned psyker model armed with a laspistol and plasma pistol.
Image Tags: Chaos, Confrontation, Counts As, Cultists, Industrial Bases, Khorne, Lead, Necromunda, Rogue Trader Era, Warhammer 40,000


Comments:
You must be logged in to post comments.

Image Details:
Resolution:
4160x3120
Uploaded:
2020-01-01 23:34:38