| | |
| --- | --- |
| Bobby the Bodyguard | Created by Unknown, Uploaded by Pyroalchi |
| Paintjob Rating: Need 3 more votes | Number of Views: 174 |
| Coolness Rating: Need 3 more votes | Number of Votes: 2 |
This image needs more votes. Please use the vote box on the left to rate this image.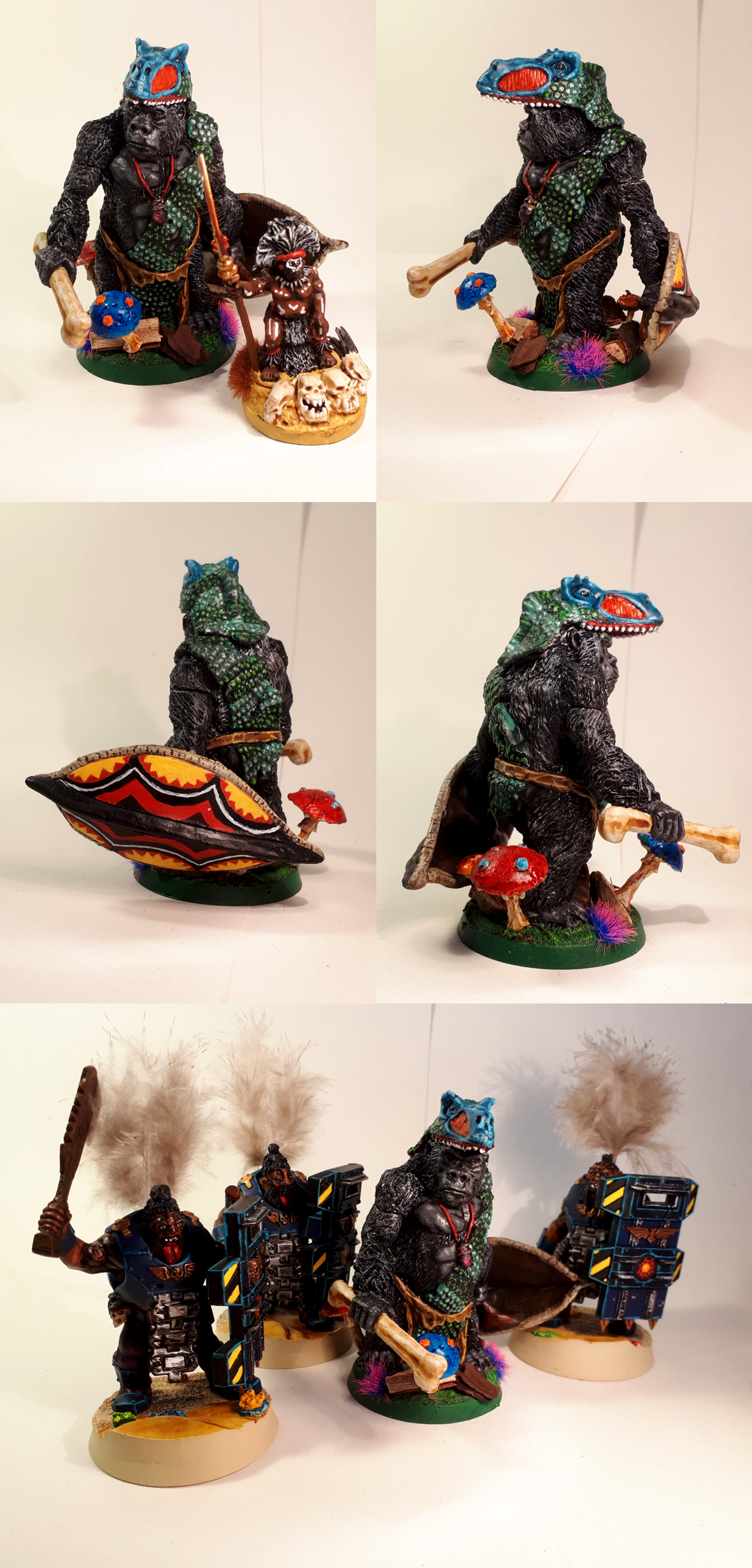 Image Description:
The mini is from Reaper miniatures, namely the Avatar of Honor. It originally had a boneclub in each hand, but I modelled a shield instead. Its form and pattern is roughly inspired by massai shields. He shall serve as an Ogryn Bodyguard. Maybe even as Nork Dedogg (even though he has no gun). A kind of "Ogryn Commissar" raising morale of the abhumans with his gaze would also be very fitting. Regarding the name: Bobby was the first Gorilla in the German Zoo from 1926-1933 and pretty popular. He also was quite an impressive specimen at 262 kilogram. He is still an exponat in the museum of natural history, has a statue in the Zoo and even his own song from 1933 that was covered by various artists. As a kid I was pretty impressed from his dermoplastic and the statue so I wanted to name this mini as a little nod to this childhood memory.

Comments:
No comments have been added yet. Be the first! People love to hear what others think about their projects so please let them know.

You must be logged in to post comments.

Image Details:
Resolution:
1181x2461
Uploaded:
2020-07-13 21:01:29