| | |
| --- | --- |
| World Eaters Rhino Conversion | Created by ThirdPartyPirate |
| Paintjob Rating: Need 5 more votes | Number of Views: 265 |
| Coolness Rating: Need 5 more votes | Number of Votes: 0 |
This image needs more votes. Please use the vote box on the left to rate this image.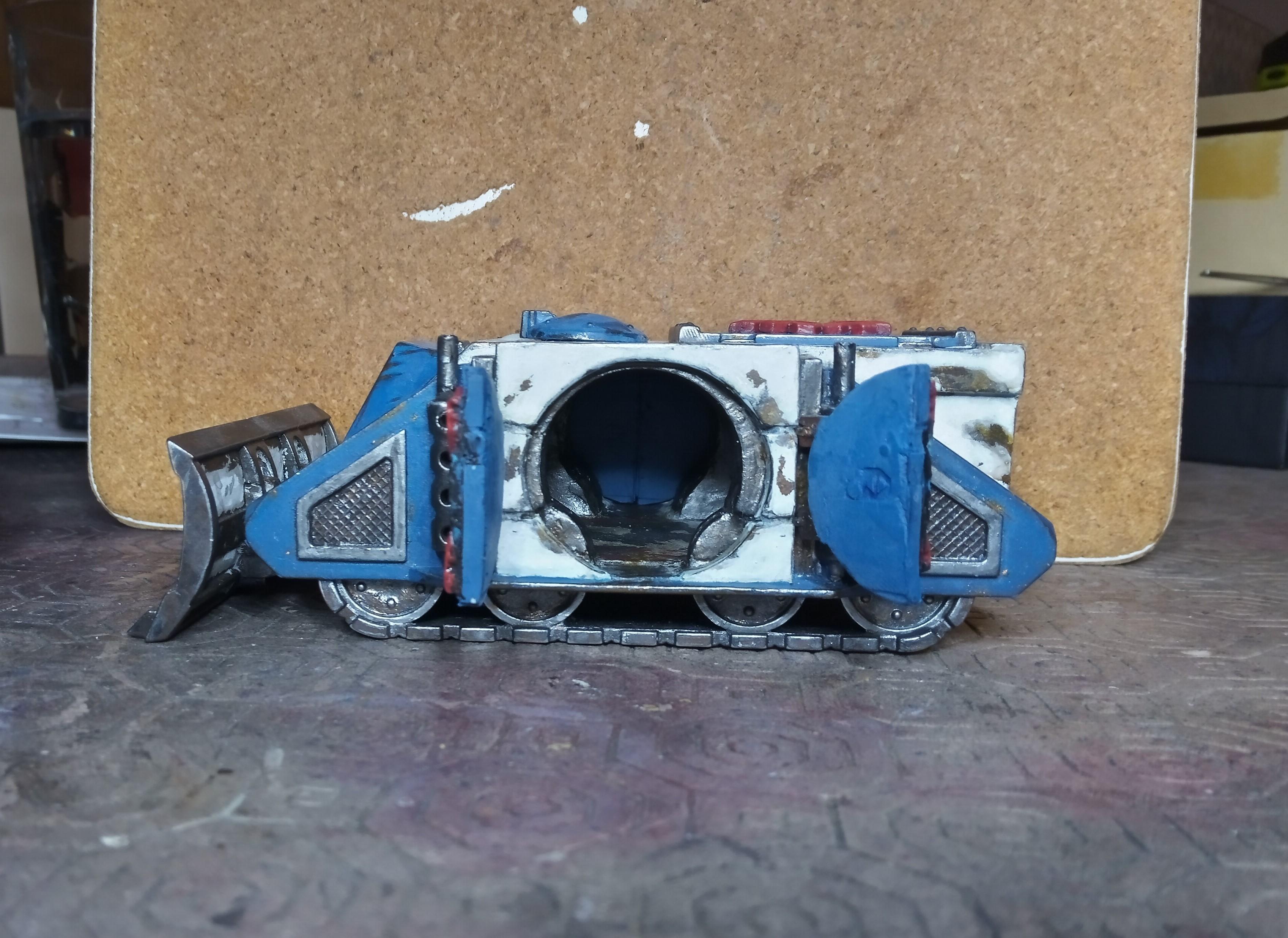 Image Description:
A few pics taken with a better camera. I had a smashed up predator i got off ebay that I've been repairing for awhile, ForgeWorld World Eaters Doors from a failed conversion and an insane idea. Could i make a World eater MKI Rhino and have the doors open? Lots of cutting, Magnets in the doors and plasticard surround as hinges, wheel wells added on the inside and a door that a marine can get through. I've put magnets on the hatches so they can rotate when i find bolters for them. Added a Dozer Blade with a bit of a paper clip, and you guessed it more magnets. I adjusted all the moving parts to be smoother and Still lots of green stuff needed but happy with what i have so far. I added a green stuff push mold for the top hatch World Eaters symbol. So i decided that the old rhino wasn't big enough to be a realistic APC so out came the plasticard. Not that i'm going crazy stuck inside.
Image Tags: Apc, Conversion, Forge World, Greenstuff, Horus Heresy, Insane Idea, Magnet, Pre Heresy, Push Mold, Rhino, Rogue Trader, World Eaters, World Eaters Rhino Conversion


Comments:
No comments have been added yet. Be the first! People love to hear what others think about their projects so please let them know.

You must be logged in to post comments.

Image Details:
Resolution:
3394x2473
Uploaded:
2020-08-27 22:51:10