| | |
| --- | --- |
| Talvisoturit, updated now with fire | Created by Ashes and Temples |
| Paintjob Rating: Need 2 more votes | Number of Views: 414 |
| Coolness Rating: Need 2 more votes | Number of Votes: 3 |
This image needs more votes. Please use the vote box on the left to rate this image.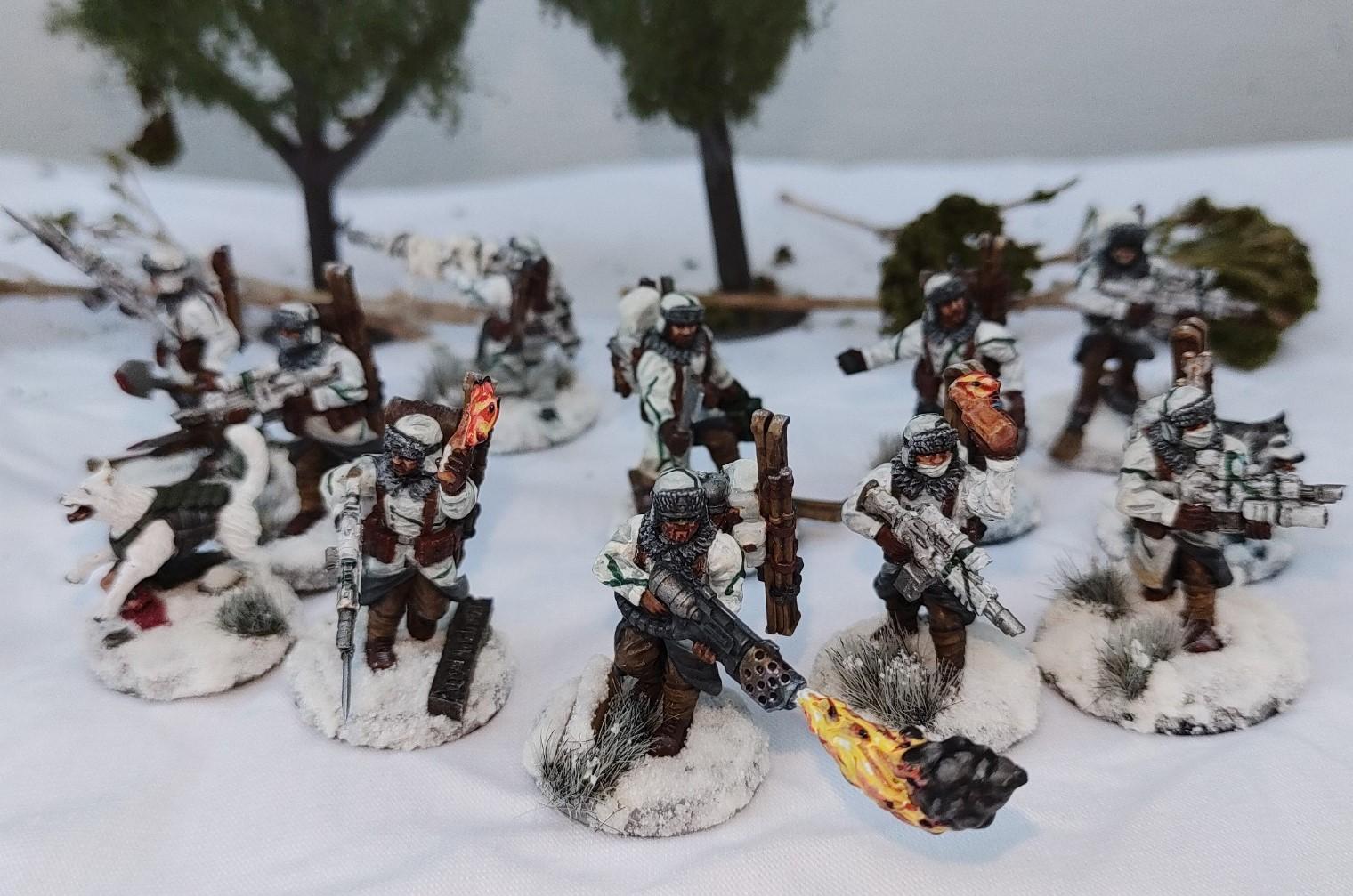 Image Description:
Inspired by the Winter War between the Soviet Union and Finland I created this set of miniatures using Anvil Industry parts. Cold weather specialists (often called mountain troops although the two are not always the same thing) are an underrated type of soldier, but proved remarkably effective in many conflicts especially the aforementioned Winter War, known in Finland as Talvisota. The Winter War was one of the most obscure conflicts of the 20th Century until the internet discovered it and made it into a meme thanks to the Soviet advantage of numbers, but even more so of equipment where the Soviets had thousands of tanks and aircraft, but tiny Finland still held out for over three months forcing even Stalin to negotiate. In this case I re-imagined or really adapted them into Imperial Guard, who could be used as proxies for Valhallans, but I see them as a distinct unit who are more used to being outside as opposed to living their whole lives in underground cities.

Comments:
No comments have been added yet. Be the first! People love to hear what others think about their projects so please let them know.

You must be logged in to post comments.

Image Details:
Resolution:
1520x1007
Uploaded:
2021-08-29 17:18:30