| | |
| --- | --- |
| Warriors of Minas Tirith - dipping vs. washing direct comparison | Created by wiper |
| Paintjob Rating: Voting Disabled | Number of Views: 3038 |
| Coolness Rating: Voting Disabled | Number of Votes: - |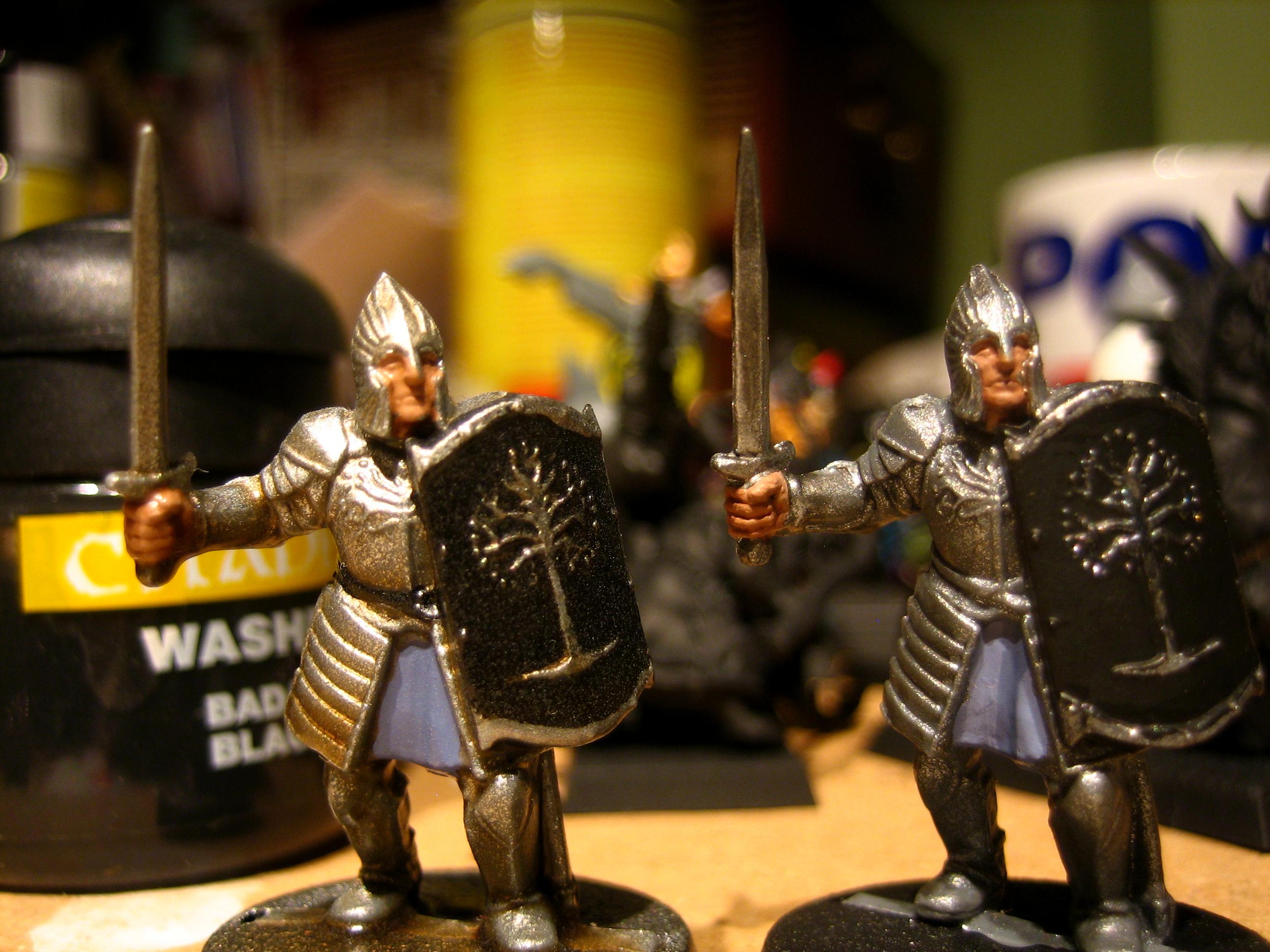 Image Description:
I took this shot just to demonstrate the effect gained by dipping a model in The Army Painter's Quickshade Soft Tone (left), to washing the model with Badab Black [armour] and Ogryn Flesh [um, flesh] (right). In both cases, the models were quickly painted (as part of a batch of 24), and looked virtually identical before shading them with washes or dips. It's perhaps less apparent in the photograph, but the washes led to a more 'worn' look, and made the detail pop considerably more than the dip (pay close attention to the hand, underarm and face in particular), while the dip gave a rusty brown tint, which could work for worn armour, but for the way the dip naturally collects in the troughs, not on exposed parts as rust would, and indeed collects mostly towards the bottom of the model thanks to gravity. Oh, it's worth noting also that I have de-glossed the dipped model with anti-shine varnish. Otherwise, the dip leaves it glossy as the glossiest varnish.

Comments:
No comments have been added yet. Be the first! People love to hear what others think about their projects so please let them know.

You must be logged in to post comments.