| | |
| --- | --- |
| Chaos Beast with Sorcerer on palannquin | Created by Legio Traitoris |
| Paintjob Rating: Need 4 more votes | Number of Views: 1858 |
| Coolness Rating: Need 4 more votes | Number of Votes: 1 |
This image needs more votes. Please use the vote box on the left to rate this image.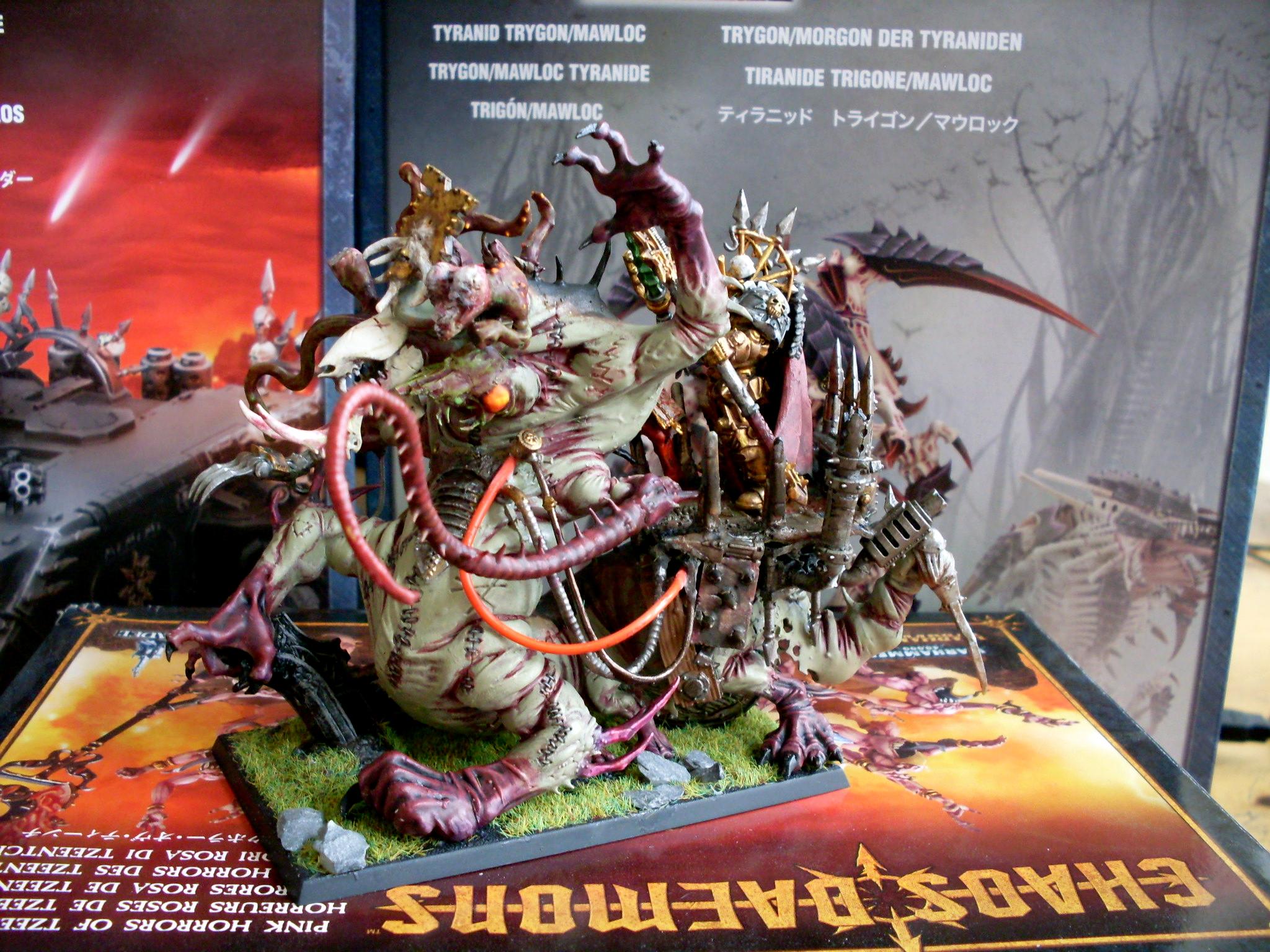 Image Description:
I saw a Hell Pit Abomoination under construction at my local GW store and thought it would make an awesome beast of chaos if I changed the skaven heads for spawn-like/posessed heads and added some mech/tech parts. Most of the heads are converted from the skaven ones by using the root of each head so that it fitted into the original locations, and adding pieces from spawn heads and tentacles. The palannquin was scratch buit from venerated dreadnoght front plates, a trimmed down square 40mm base and spikes from the chaos vehicle sprue. Th chaos sorcerer is virtually unmodified apart from the warpstone goad/wand in his right hand which is the driil bit part of the skaven jaw trimmed down and painted to looklike warpstone.

Comments:
No comments have been added yet. Be the first! People love to hear what others think about their projects so please let them know.

You must be logged in to post comments.