| | |
| --- | --- |
| Adept Assasin | Created by Unknown, Uploaded by 2500kgm3 |
| Paintjob Rating: 5.8 | Number of Views: 1231 |
| Coolness Rating: 6.6 | Number of Votes: 7 |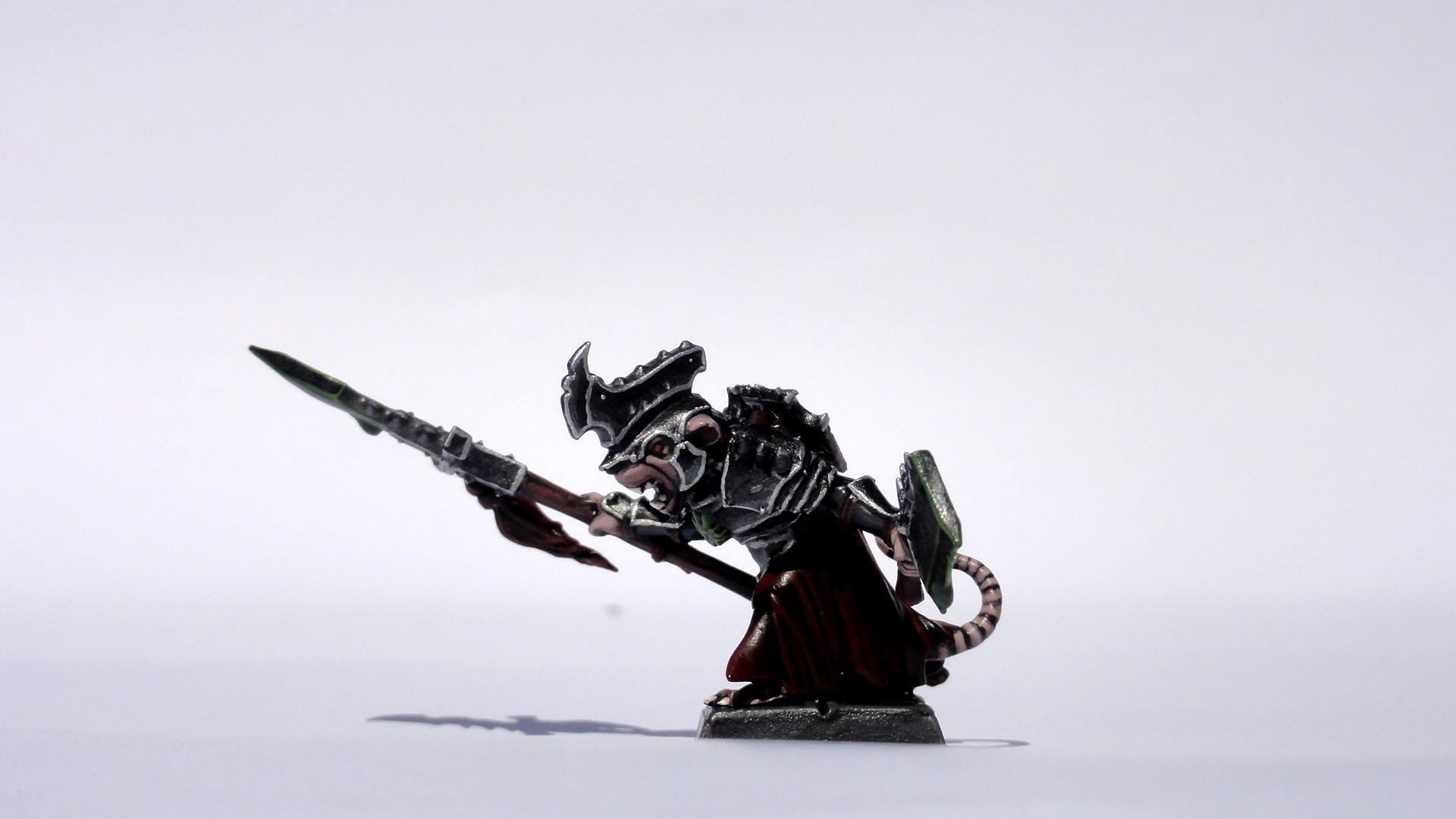 Image Description:
Tyrolean Grey, leader of my warband. Lore: Tyrolean Grey is a decent warrior but horrible strategist from clan Skab. He was sent to lead a small force in an incursion to get food in the famous Cheese Festival of Krugenheim, but his incompetence caused his scavenger group to be decimated, and only a few rats escaped alive. Obviously, as a proper Skaven, Tyrolean Grey is sure that everything that happened is not his fault, but his superior is to blame, as the information on the target he gave him was not perfectly accurate. And it is also fault of his henchmen, since they remained dead after being hit no more than a dozen times with crossbow bolts. Damned Weaklings! Tyrolean Grey himself would have given up by the third hit, but he has only his silly and pompous overlord to fight for! those dead henchmen were fighting for HIM! They surely had to be inspired enough by his charismatic lead to stand upright for thirty or fourty bolts, no less! (Maybe this is also his superior's fault, as he clearly gave him poor quality slaves to command. This is just another reason to backstab him in the future...) As he is not stupid, Tyrolean Grey knows getting back to Nuln with empty hands would be a suicide, as his overlord would hang him, or sell him as a slave to another clan. Fortunately, the rats under his command are as scared of returning to their nest as he is, and one of his night runners has heard rumours, secrets of clan Eshin, which tell of a huge wyrdstone fortune which is hidden in the city of Mordheim. After soaking their robes in the blood of the fallen rats to disguise themselves and infuse fear in their enemies, the warband leader is now taking his small warband into Mordheim, to get as much wyrdstone as they can bring back. Maybe if he brings enough wyrdstone to Nuln he can avoid being sacrificed. He might even get a promotion! And maybe in the promotion ceremony, he can get a chance of stabbing his overlord... a double promotion... That sounds GREAT...

Comments:
No comments have been added yet. Be the first! People love to hear what others think about their projects so please let them know.

You must be logged in to post comments.