| | |
| --- | --- |
| Space Marine Captain | Created by joemysak311 |
| Paintjob Rating: 1 | Number of Views: 552 |
| Coolness Rating: 4.5 | Number of Votes: 6 |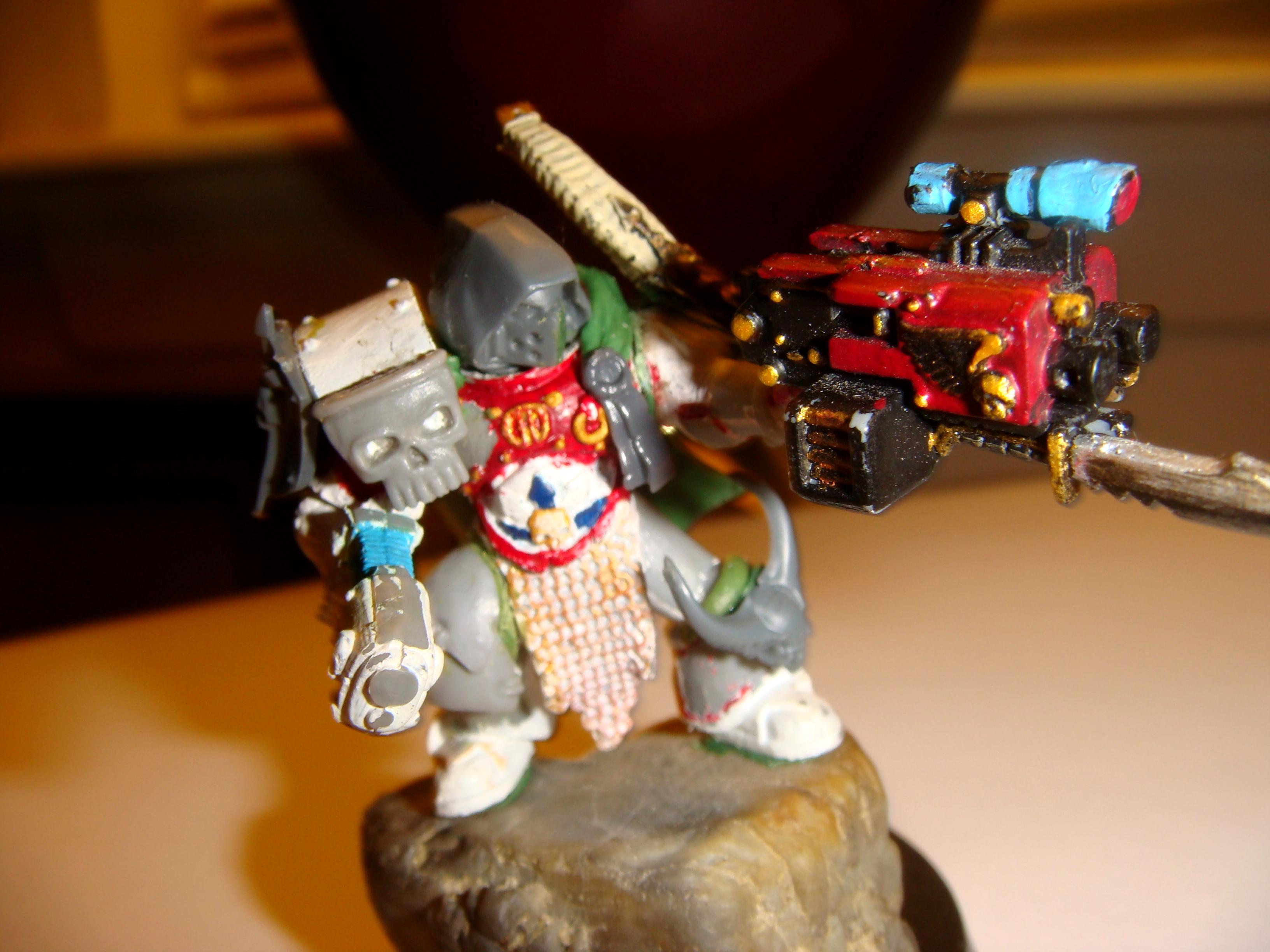 Image Description:
A small army of space marines were escorting an Inquisitor hunting a powerful Sorceror into an unknown region of the universe where their last transmission was sent. They had nearly killed the Sorceror when it opened a portal to an unknown Chaos Homeworld. No contact has been made with the army for since their last transmission home and were suspected to be vanquished, but still they survive on the Chaos homeworld through modifying their armor and using their victims for necessary repairs...or simply keeping them as trophies. I am still working on the rest of the army but this is their leader, Azrael. He is not painted yet although it may seem that way but I had recently taken a hiatus from wargaming while away at school and still need to strip some of the old models before repainting them. I will post more Images as I progress. Feel free to leave comments and suggestions.

Comments:
No comments have been added yet. Be the first! People love to hear what others think about their projects so please let them know.

You must be logged in to post comments.