| | |
| --- | --- |
| | Created by joemysak311 |
| Paintjob Rating: Need 3 more votes | Number of Views: 675 |
| Coolness Rating: Need 3 more votes | Number of Votes: 2 |
This image needs more votes. Please use the vote box on the left to rate this image.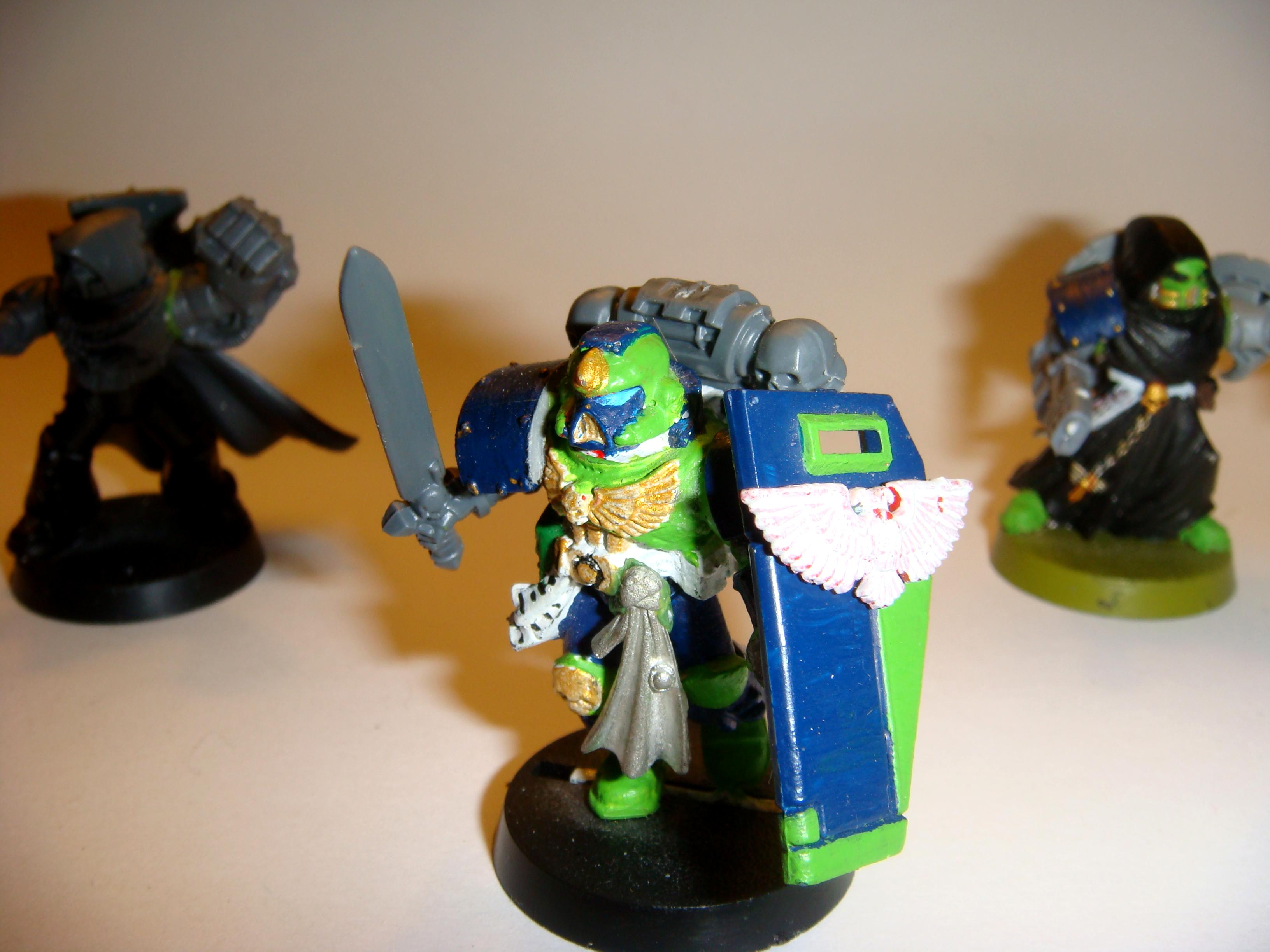 Image Description:
My command squad... I made the reiot shield (storm shield) from a land speeder wind and land speeder view shield (i guess?) and I added the crest from a rhino kit my friend gave me a while back. This was my old paint scheme but I've recently decided to make an Inquisitorial space marine army and posibly start writing up rules for an inquisitorial chapter. Anyways this guy is one of my favorite models from my command squad. I used an old metal death company marine with bits from the dark angels veteran squad sprue(backpack and sword) along with a tabard from the eldar dire avengers kits...These I use to designate elites from troops. My troop squad leaders use the dire avenger cloth with the triangle on it while my elite squad leaders use the one with the jewel(above). He will be repainted soon.

Comments:
No comments have been added yet. Be the first! People love to hear what others think about their projects so please let them know.

You must be logged in to post comments.