| | |
| --- | --- |
| Step 14: Badab Black | Created by Hmelrose |
| Paintjob Rating: Need 3 more votes | Number of Views: 843 |
| Coolness Rating: Need 3 more votes | Number of Votes: 2 |
This image needs more votes. Please use the vote box on the left to rate this image.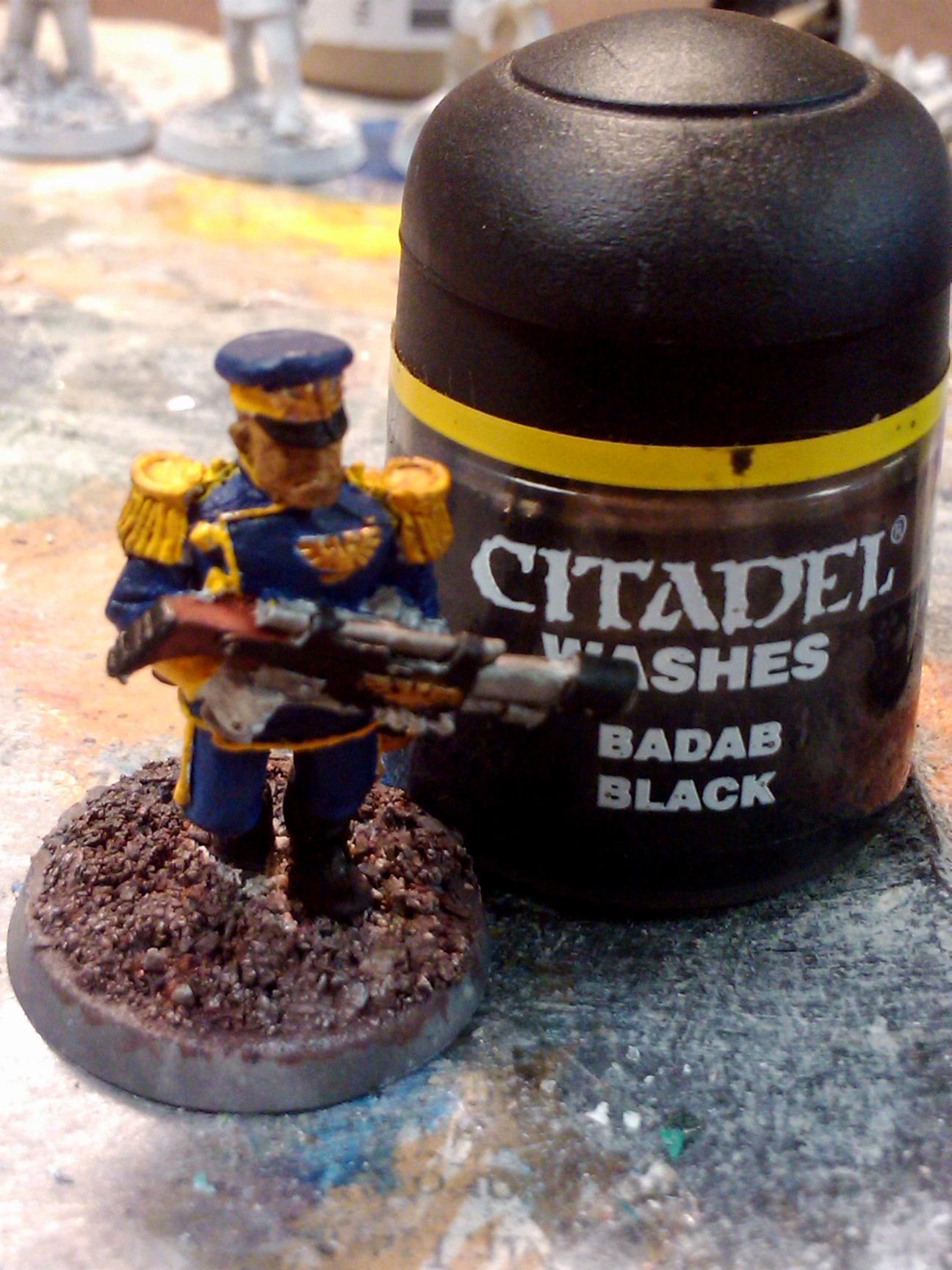 Image Description:
Painting process for my Mordian Iron Guard. Primed with P3 White primer then base coat with Citadel Foundation Mordian Blue, then I hit the weapon with Chainmail. Chaos Black was used on the boots, belt, weapon ammo pouch and hat brim. P3 Rucksack tan used for the face only. 2 layers of Regal Blue was used on the jacket. Skull White was used to clean up some brush stroke slips and layer over the gloves for a dress uniform look. Golden Yellow was applied to the trim, stripe, shoulders and hat band. Shining Gold was used on the double Eagle emblems & scabbard. Dark Flesh was used for wood on the stock. Back to Chaos Black for some touch ups. Adeptus Battle Grey was used with water to paint the basing. Devlan Mud wash was applied to the weapon stock, the shoulders and the face. Badab Black applied to the uniform black & Blue & gold portions. I used a citadel fine tip brush.

Comments:
No comments have been added yet. Be the first! People love to hear what others think about their projects so please let them know.

You must be logged in to post comments.