| | |
| --- | --- |
| Navigator Netzach Benetek | Created by Drhoz |
| Paintjob Rating: Need 4 more votes | Number of Views: 1591 |
| Coolness Rating: Need 4 more votes | Number of Votes: 1 |
This image needs more votes. Please use the vote box on the left to rate this image.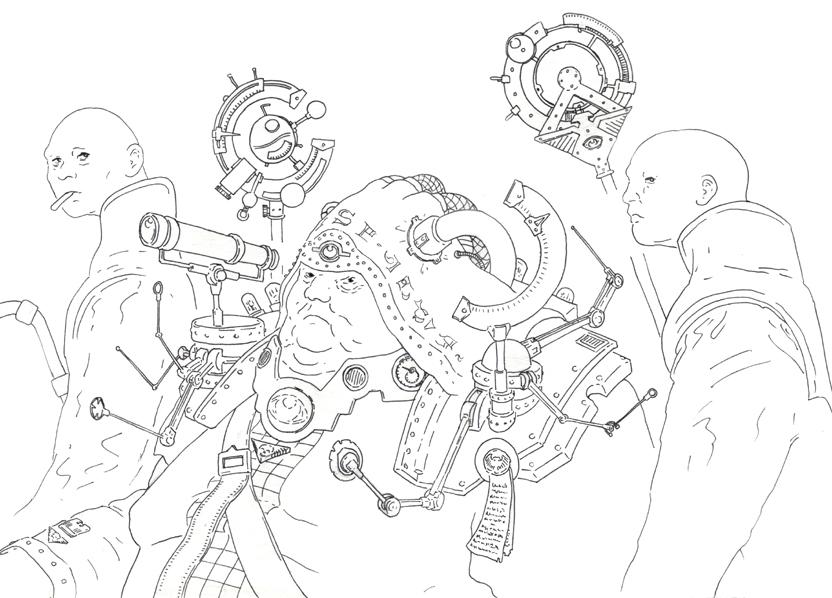 Image Description:
Netzach's father was the product of hundreds of years of careful breeding to perfect the Navigator Gene that makes interstellar travel possible - careful breeding he threw away on a dalliance with a comely lower-deck wench. The emergence of Netzach's Third Eye and associated psychic abilities, some 13 years later, came as a huge shock to everybody concerned. Netzach grew up without the wealth and influence normal for a Benetek, but this has bred an independence and ruthlessness of spirit that has served him well during his work in the Koronus Expanse. One of the Player-characters in the Rogue Trader campaign I run. Rogue Trader RPG c. Fantasy Flight Games, and Warhammer 40K c. Games Workshop. His two attendants are of course nods to the Guild Steersman scene in David Lynch's 'Dune'
Image Tags: Artwork, Character, Characters, Empyrean, Fantasy Flight, Immaterium, Koronus, Koronus Expanse, Navigator, Psyker, Rogue Trader, Roleplaying, Rpg, Rpgs, Starship, Warhammer 40,000, Warp





Comments:
No comments have been added yet. Be the first! People love to hear what others think about their projects so please let them know.

You must be logged in to post comments.