| | |
| --- | --- |
| Fire Prism crystal in clear epoxy | Created by Unknown, Uploaded by Arthfael |
| Paintjob Rating: Need 4 more votes | Number of Views: 677 |
| Coolness Rating: Need 4 more votes | Number of Votes: 1 |
This image needs more votes. Please use the vote box on the left to rate this image.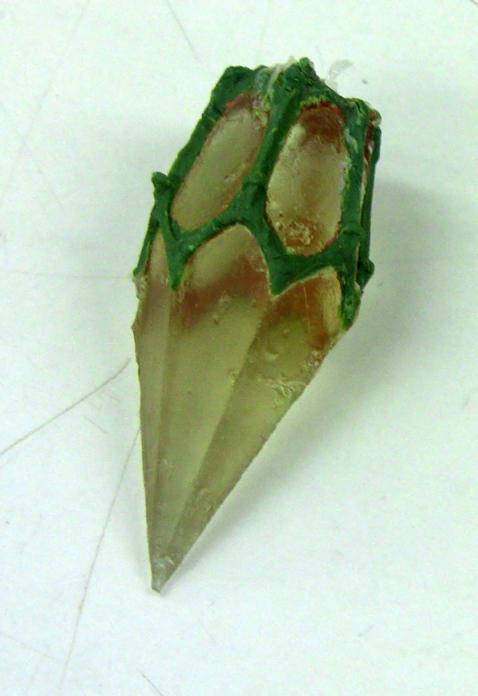 Image Description:
Copy of an old, metal prism cannon crystal in clear epoxy resin. I used Rapid Mold - a thermo plastic I bought on ebay from Anvil Industry - to make a mold of the crystal. The difficulty with making a transparent crystal was that the alveoli that hold the crystal would be visible through the crystal, so I had to find a way to paint their inside too. I thus filed the corresponding space in the mold with green stuff, waited for it to cure, then painted all the visible green stuff in the color I had planned to use for the outside of the alveoli (Dwarf Bronze). The crystal part was then cast with ClearCast (clear epoxy). As you can see, the casting went quite well. Removing the mold was a nightmare though, as I had thought adding lubricant would be unnecessary for a thermo plastic mold. I was wrong. I also had to clean some parts with a scalpel, and in general the green stuff filed sightly too much space, but it was no big deal (any green stuff at the interface between the crystal and the bronze can pass for corroded metal).

Comments:
No comments have been added yet. Be the first! People love to hear what others think about their projects so please let them know.

You must be logged in to post comments.