| | |
| --- | --- |
| Ruins | Created by Miaou |
| Paintjob Rating: 5.5 | Number of Views: 2405 |
| Coolness Rating: 5.5 | Number of Votes: 6 |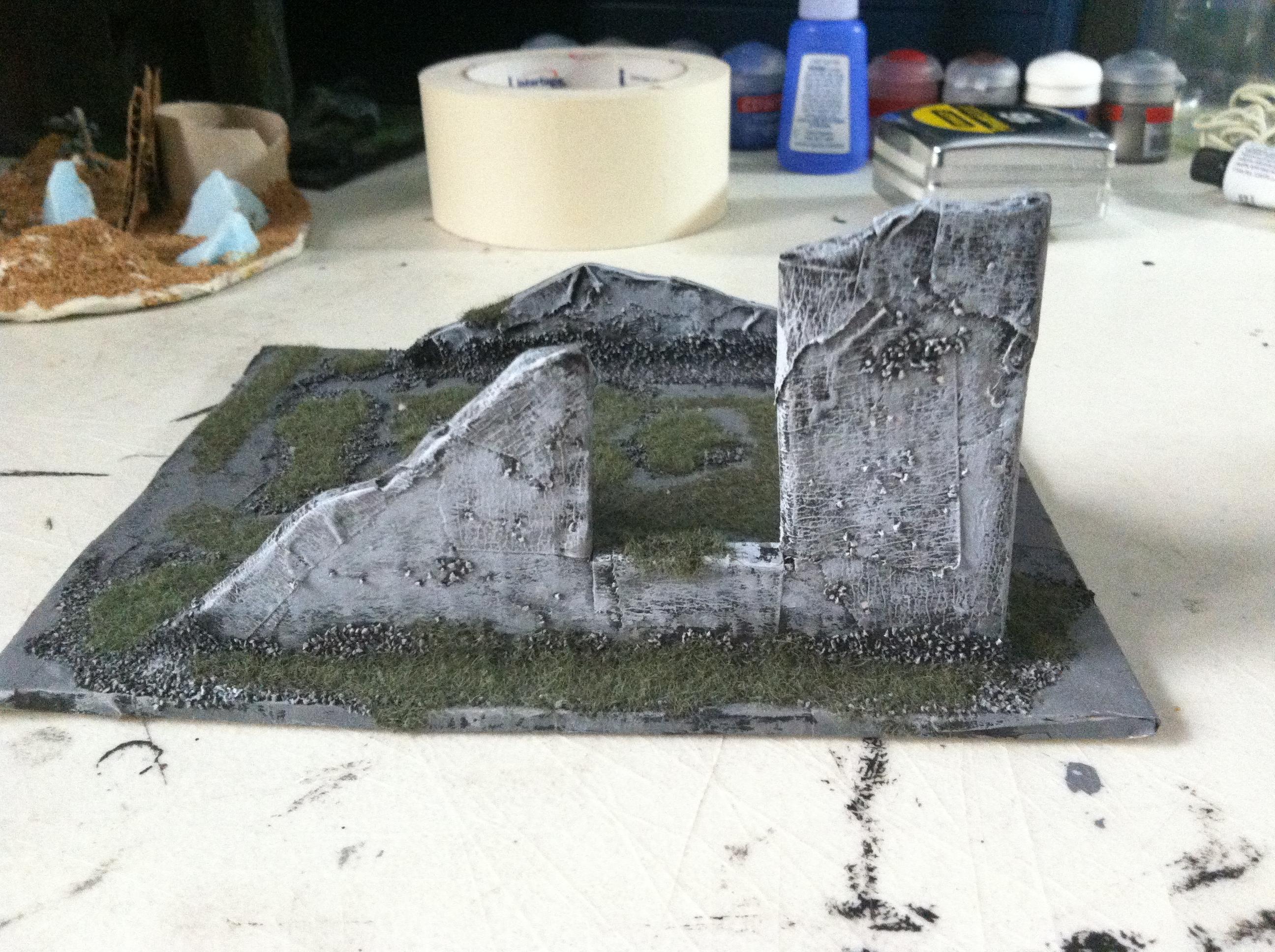 Image Description:
So I used to make terrain as a kid, in order to in some way participate in 40k, due to not being able to afford to put together an army. I mean, none of it was particularly good, but still. So nowadays I actually play, and I decided that it was time to move from using cracker boxes and salt shakers at home to using actual terrain. So this is sort of a way to show what I am doing, and how I am improving(if I actually manage to). So this is the first piece I have made since those days in my childhood, and to be honest, It didn't come out very well in my opinion. I decided to try out some of the tricks and habits people were using in various tutorials and see how it suited me. This one is made of cardboard and masking tape, and while I like the lightweight and cheap aspects of using tape to cover edges and gaps, I just can't seem to apply it flat, and get it to stay down. I will continue trying it out in hopes of getting better at it. Aside from that, the paint job was the pretty much the third thing I have ever painted in my life. I was really limited on paints and brushes, and I think it shows. I actually used a really watery black paint (that I originally bought to use as a wash) as the base. I hope to get really good at this some day, and I am really enjoying learning as I go.
Image Tags: Beginner, Buildings, Cardboard, Insulation, Painting, Rubble, Styrofoam, Terrain, Warhammer 40,000, Warhammer Fantasy


Comments:
No comments have been added yet. Be the first! People love to hear what others think about their projects so please let them know.

You must be logged in to post comments.