| | |
| --- | --- |
| Battlebarge Pinar del Rio (unfinished) | Created by fidel |
| Paintjob Rating: Need 4 more votes | Number of Views: 905 |
| Coolness Rating: Need 4 more votes | Number of Votes: 1 |
This image needs more votes. Please use the vote box on the left to rate this image.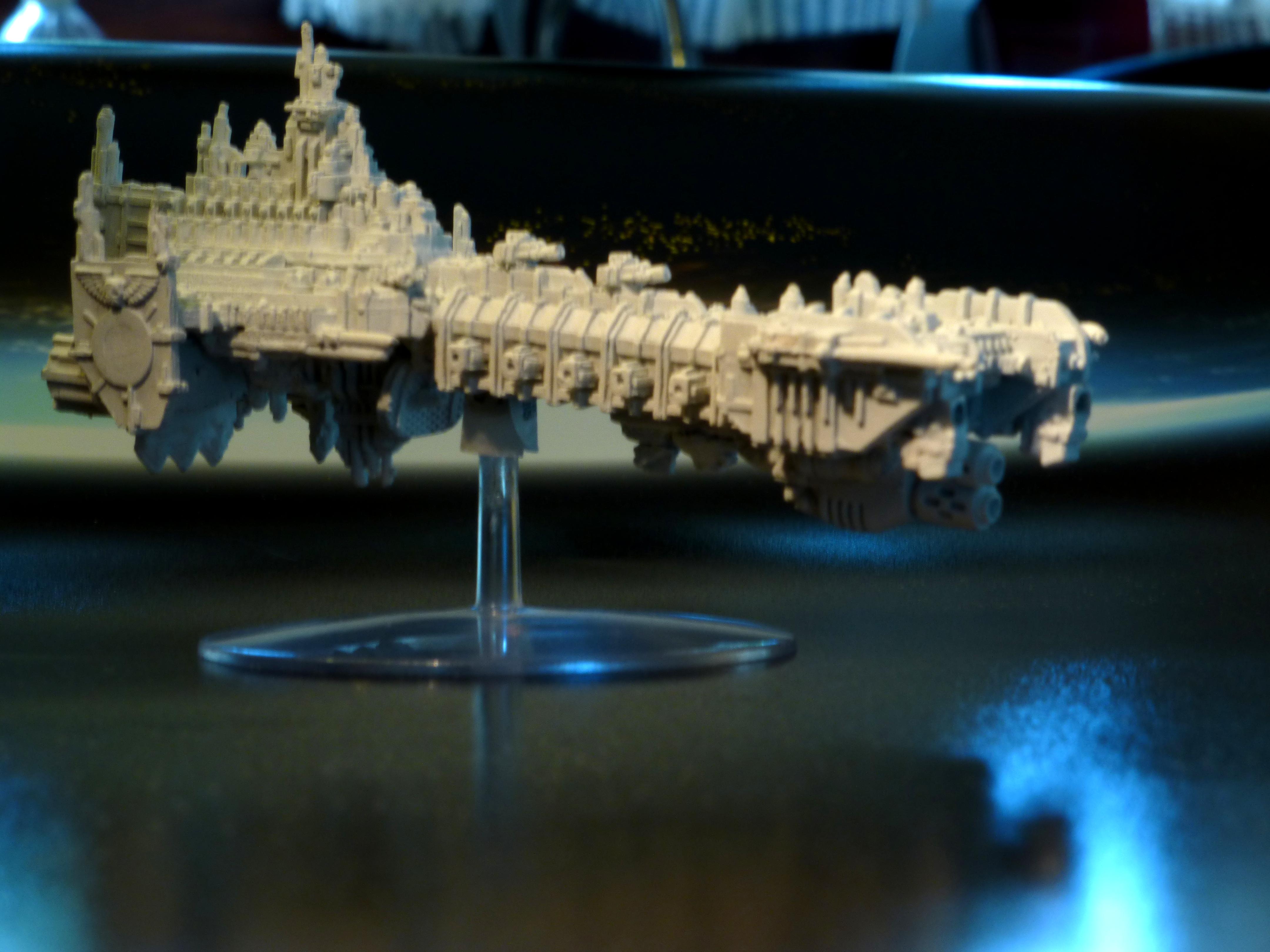 Image Description:
The final Capitol ship is the Battlebarge Pinar del Rio. This battlebarge, Much like the Havana, has been heavily modified to reflect the harsh fighting conditions of the region. This battlebarge, unlike others, has a reduced firing capacity on its Port and starboard bow, however, it has highly increased firepower in the fore of the ship. This includes two very large bombardment cannons that have heavier firepower than the turret centered ones, and a large nova cannon, outfitted to fire in a more conical shape when exploding - both of these weapons allow the ship to stay back and bombard from fairly lengthy distances. However, while this ship has powerful weapons, its true power lies in its complicated sensor arrays and its communications equipments. It rivals, if not excels, technology provided by Mars, and it is said that it is able to detect an oncoming fleet before they even plan to attack, or can hear a whisper from several planet systems downward.

Comments:
No comments have been added yet. Be the first! People love to hear what others think about their projects so please let them know.

You must be logged in to post comments.