| | |
| --- | --- |
| Ordo Xenos Dreadnought | Created by dalsiandon |
| Paintjob Rating: Need 5 more votes | Number of Views: 823 |
| Coolness Rating: Need 5 more votes | Number of Votes: 0 |
This image needs more votes. Please use the vote box on the left to rate this image.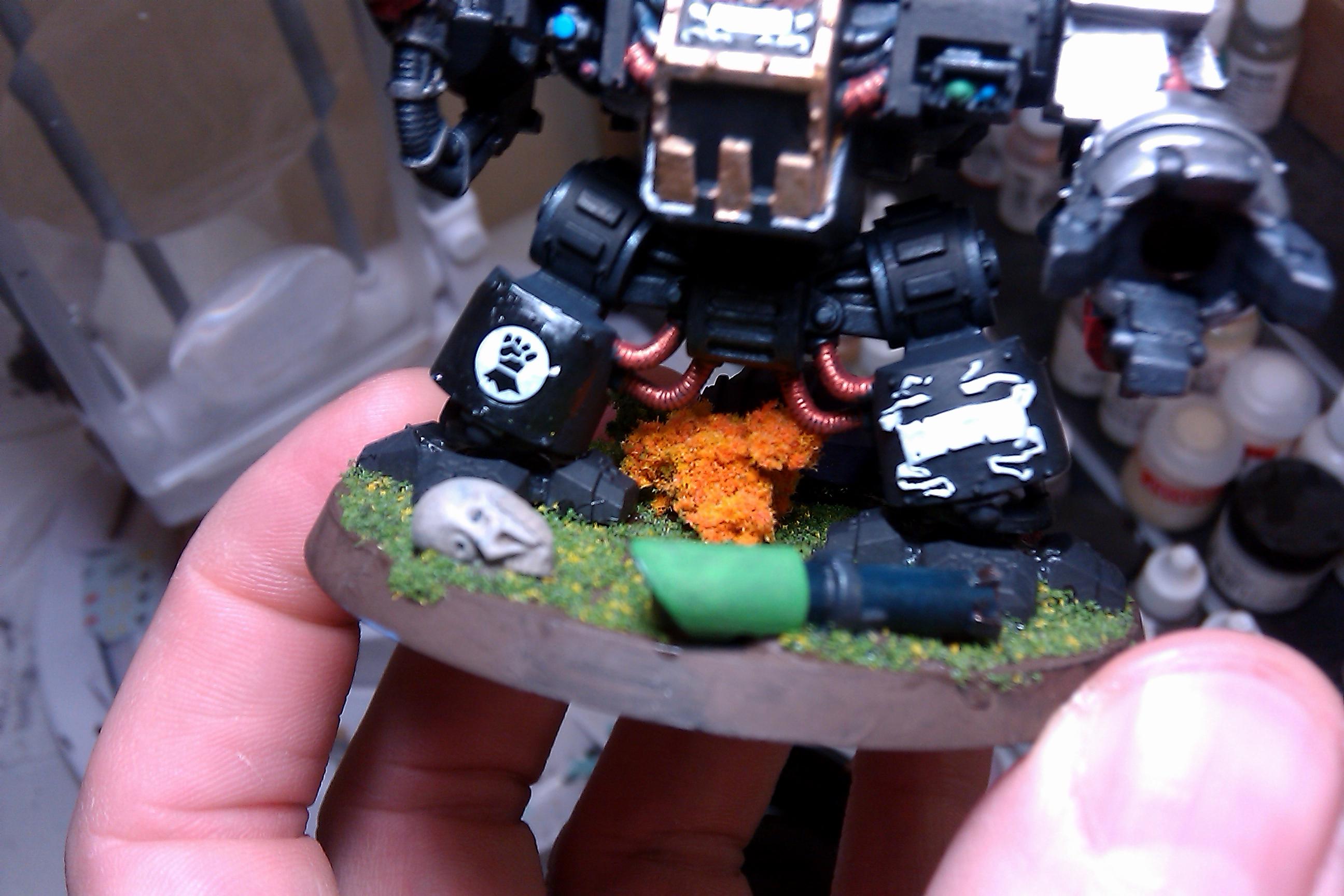 Image Description:
This is my attempt at the Imperial Fists dreadnought seen on the cover of the Fantasy Flight Games book. Now obviously there are a few obvious differences, but by and large it is fairly close to the image. It is lacking the banner and I have yet to do the scrolls and purity seals. Unlike the Inquisitor I did this models black was achieved with a mix of GW Chaos Black, Reapers Pure Black and their Adamantium Black and Gun Metal Blue I was hoping to give it a Regal look and the shimmer it gives off as the picture sort of captures really works for that. I added the lascannon and the Genestealer skull to help flush out the idea of conflict and loss that brought the special attention of the dreadnought to the battle, the Carnifex head I worked to hide from the front to show the resolution of the beast that felled the imperial weapon mount. This also shows how nice the Imperial Fist transfer went onto the leg pad. I'm wondering what to put on the scroll on the other side still.
Image Tags: Carnifex, Death Watch, Deathwatch, Dreadnought, Genestealer, Imperial Fists, Inquisition, Kill Team, Skull, Space Marines, Tyranids


Comments:
No comments have been added yet. Be the first! People love to hear what others think about their projects so please let them know.

You must be logged in to post comments.

Image Details:
Resolution:
2592x1728
Uploaded:
2012-12-04 21:21:29
Taken With:
HTC - Eris