| | |
| --- | --- |
| | Created by Unknown, Uploaded by Lanstus |
| Paintjob Rating: Need 2 more votes | Number of Views: 364 |
| Coolness Rating: Need 2 more votes | Number of Votes: 3 |
This image needs more votes. Please use the vote box on the left to rate this image.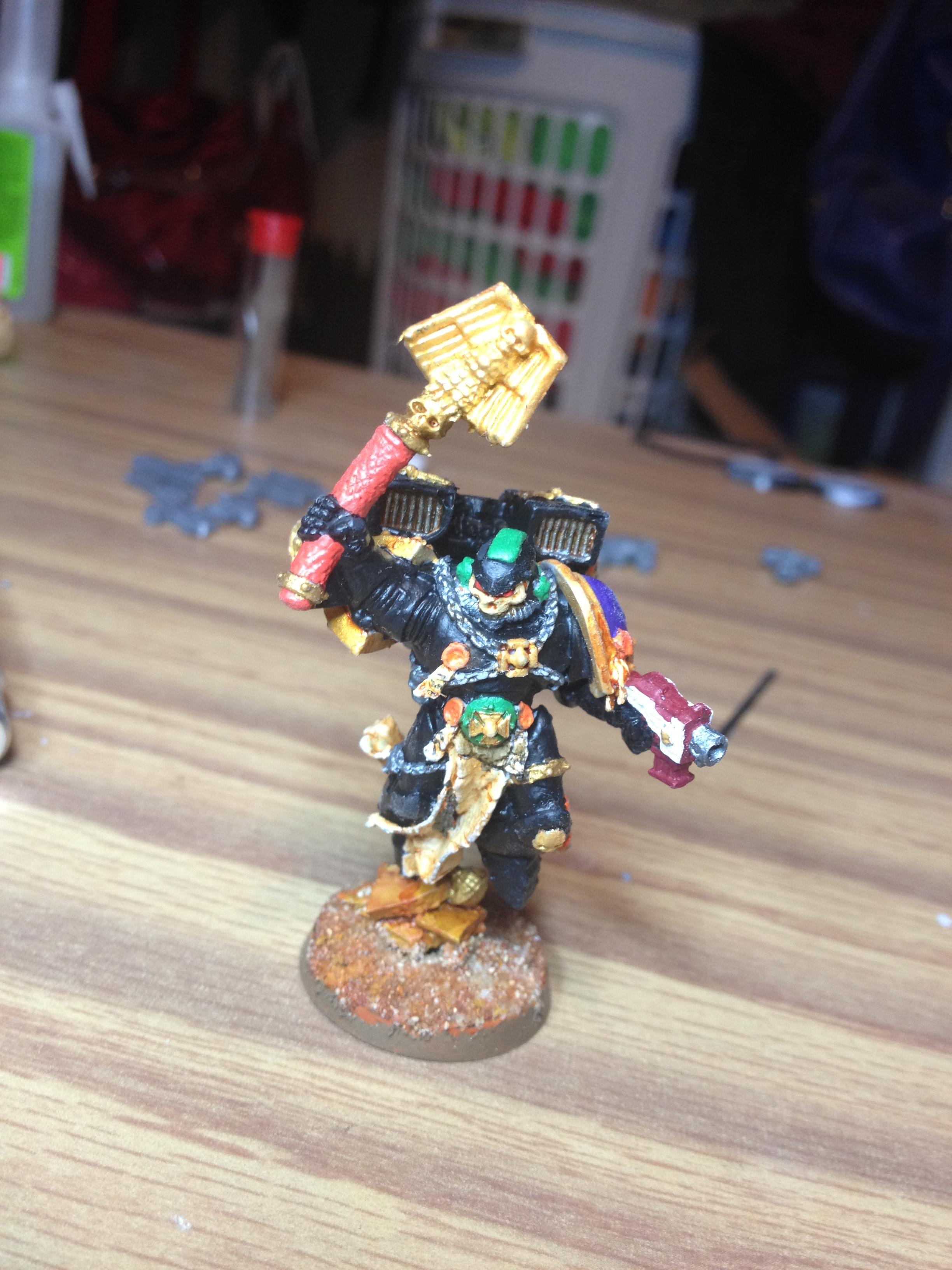 Comments:


Brother Furious


2013-04-14 03:43:49



Try dry brushing the armor bits, axe handle etc. with a lighter color than what you have used as a base coat, so you can pick out the details of the model. Then add a color wash afterwards, then repeat. kinda' layer colors..good start though! keep it up!
Lanstus


2013-05-01 15:50:17



I think it was my lack of skill at the time or of knowledge but I kept covering everything up on the crozius. If the detail is not deep and I wanted to keep doing layers on it would I use a needle or a finer brush to highlight? I was using a 20 Ott and it kept spilling over into the recesses. What does your experience tell me to do with my problem on the small detail items?
Brother Furious


2013-05-03 14:47:29



For picking out detail on the model try drybrushing. Use one of your older brushes, drybrushing technique is hard on a brush, so pick one you won't mind abusing. Or buy some specifically for drybrushing. A small flat brush works well, as for size, something that would fit your needs for the areas of the model you plan on drybrushing. Pick a color that is lighter than the base coat you have applied (grey over black for example). Take a very small amount of paint, almost crushing the brush on to your test palette dab and repeat, until there is barely any noticeable paint. Then take what is left and go over the parts of the model you want to highlight. Then repeat what you just did with a lighter color, usually two passes work for me. Then go over those parts with a wash, which gets into the recesses of the model. Sometimes I repeat with another drybrush and wash to get the color hue I want. After awhile you will have your own "unique technique". It takes time! Patience and Practice my friend! :)

You must be logged in to post comments.