| | |
| --- | --- |
| Mentor Legion Senior Cadre WIP | Created by ajmerrifield |
| Paintjob Rating: Voting Disabled | Number of Views: 698 |
| Coolness Rating: Voting Disabled | Number of Votes: - |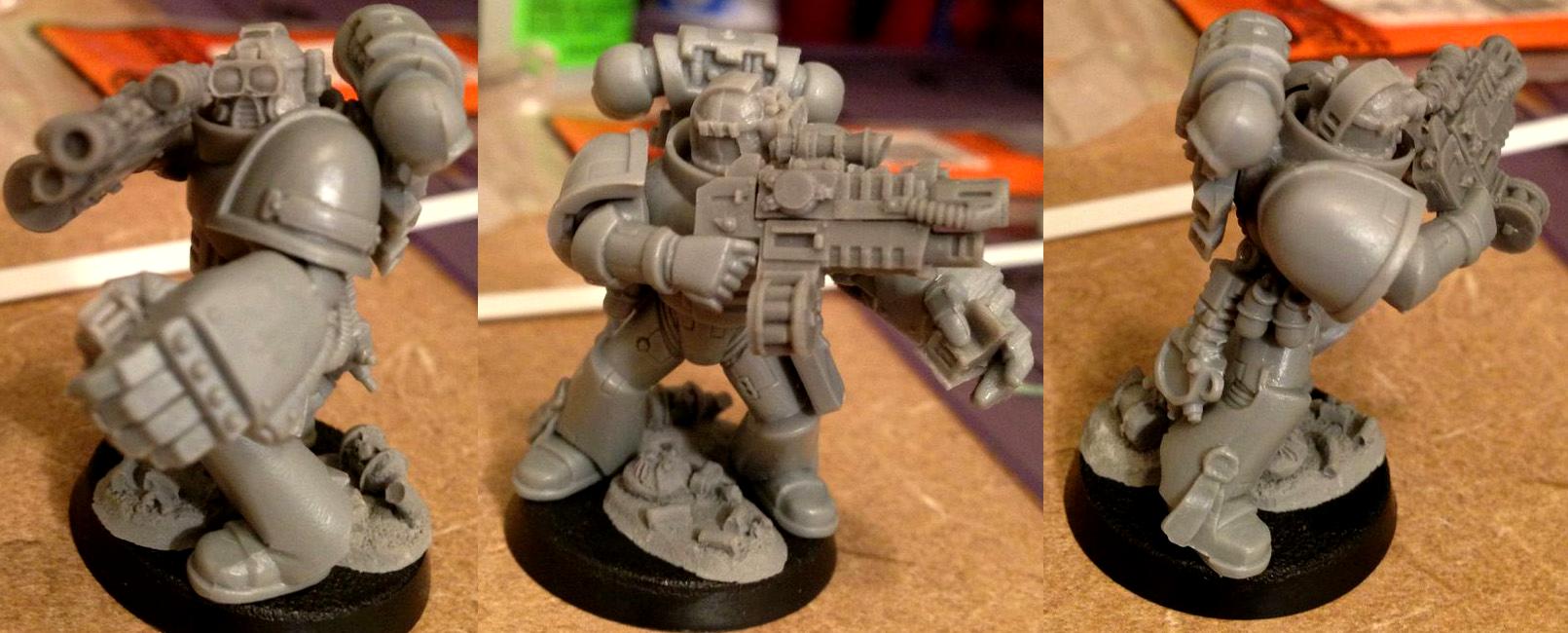 Image Description:
I'm basing my Mentor Legion cadre squad (count as Sternguard Veterans) on the old school Mentor Legion fluff (test dummies for the Mechanicum, they try out all the new stuff before it goes into production), hence all the new high-tech goodies (enhanced NVGs, ACOG, larger mags, etc.). If you look, you can see he's swapping out mags (got an extra mag in his powerfist). The upper portion of the combi-bolter is magnetized, too, and comes with swappable loadouts (melta, plasma, flamer, grenade launcher). The helmet is magnet-mounted, and I have a magnet on his waist, too, so you can pop off the helmet, put it on his waist like it's hanging there, and pop on a magnet-mounted bare head. The legs, arms, shoulders pads, auspex, grenades, pouches are all from the regular SM Tac Squad sprue; the powerfist is from the Space Wolves sprue, and the helmet, weapon, mags, and sights are from Anvil Industry out of the UK (GREAT stuff, very pleased with the quality and prices).
Image Tags: Anvil, Aquilae Victrix, Chapter, Codex, Eagles Victorious, Legion, Magnet, Sergeant, Space Marines, Sternguard, Veteran, Warhammer 40,000


Comments:
No comments have been added yet. Be the first! People love to hear what others think about their projects so please let them know.

You must be logged in to post comments.