| | |
| --- | --- |
| WIP AoBR Warboss ZOGNOB GORGOFF!! | Created by Zognob Gorgoff |
| Paintjob Rating: Need 3 more votes | Number of Views: 3147 |
| Coolness Rating: Need 3 more votes | Number of Votes: 2 |
This image needs more votes. Please use the vote box on the left to rate this image.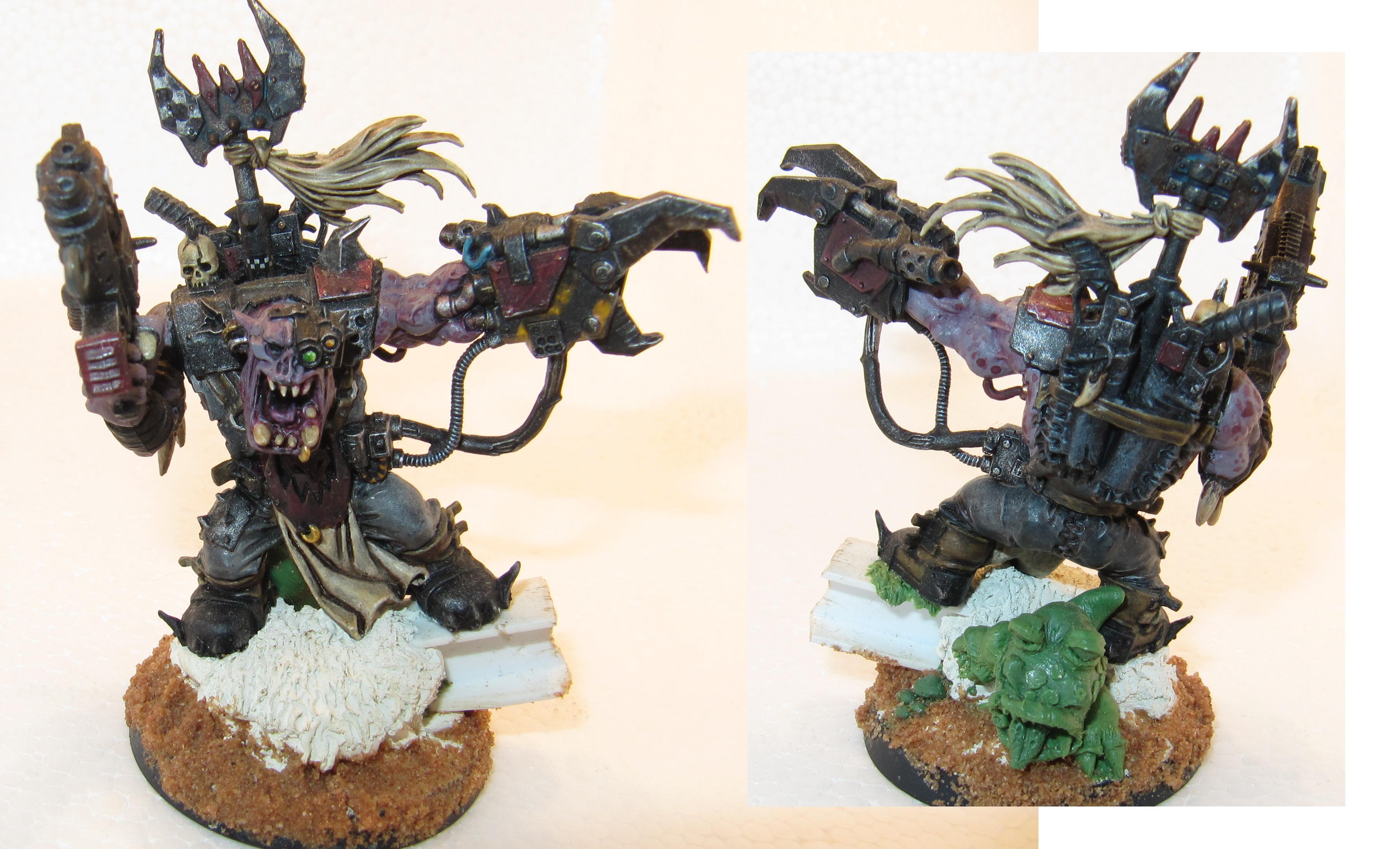 Image Description:
My first painted model (bar 2 chaos Night lord when i was 8 and 1 cadian when I was 18) and second atempt at modeling (see strange googaly eyed squig on base lol) since seriously getting into modeling, has sat as a WIP for some years, but soon will be finished! (alon wiv da uther boyz waagh!) ZOGNOB GORGOFF, as a youngin was shund, as iz skin waznt propa, in fact hez lucky da boyz didnt pull da runts teef from iz skull! but da gorgoff was a slick sneeky git! he snukk off to da caves livin in da darkest darkness, fightin da meanest squigs da badest critters da hostile planets caves cud throw at ol gorgoff! ...after a few years he rearlised he shudent be scrappin in da mukk, he was da badest bigest means git arounded, workin iz way out of da caves he came across more n more pinkish freakskinz like 'im self! gorgoffs brainz was smartz but didnt quite make da connections required but he didz punch dem all ard enuff to makes dem follow, so as when he got back to da surface da new boss da gorgoff has enough boyz too stck it to da ol boss and by stick it he ment literal, wiv a pickey pickaxe made of finest squig teef and so gorgoff became zognob, zognob gorgoff da meanest bigest badest (pinkest) git arouwnd! WAAGH!

Comments:


DarkMistro


Painting 8/10, Coolness 9/10 @ 2014-05-23 12:31:36



I'd not want to go against that warboss lol But my Archon in Dark Eldar army would x)

You must be logged in to post comments.

Image Details:
Resolution:
3656x2216
Uploaded:
2013-08-01 20:50:38