| | |
| --- | --- |
| Camo Scheme Step by Step 2 | Created by Unknown, Uploaded by MrMoustaffa |
| Paintjob Rating: Need 5 more votes | Number of Views: 1213 |
| Coolness Rating: Need 5 more votes | Number of Votes: 0 |
This image needs more votes. Please use the vote box on the left to rate this image.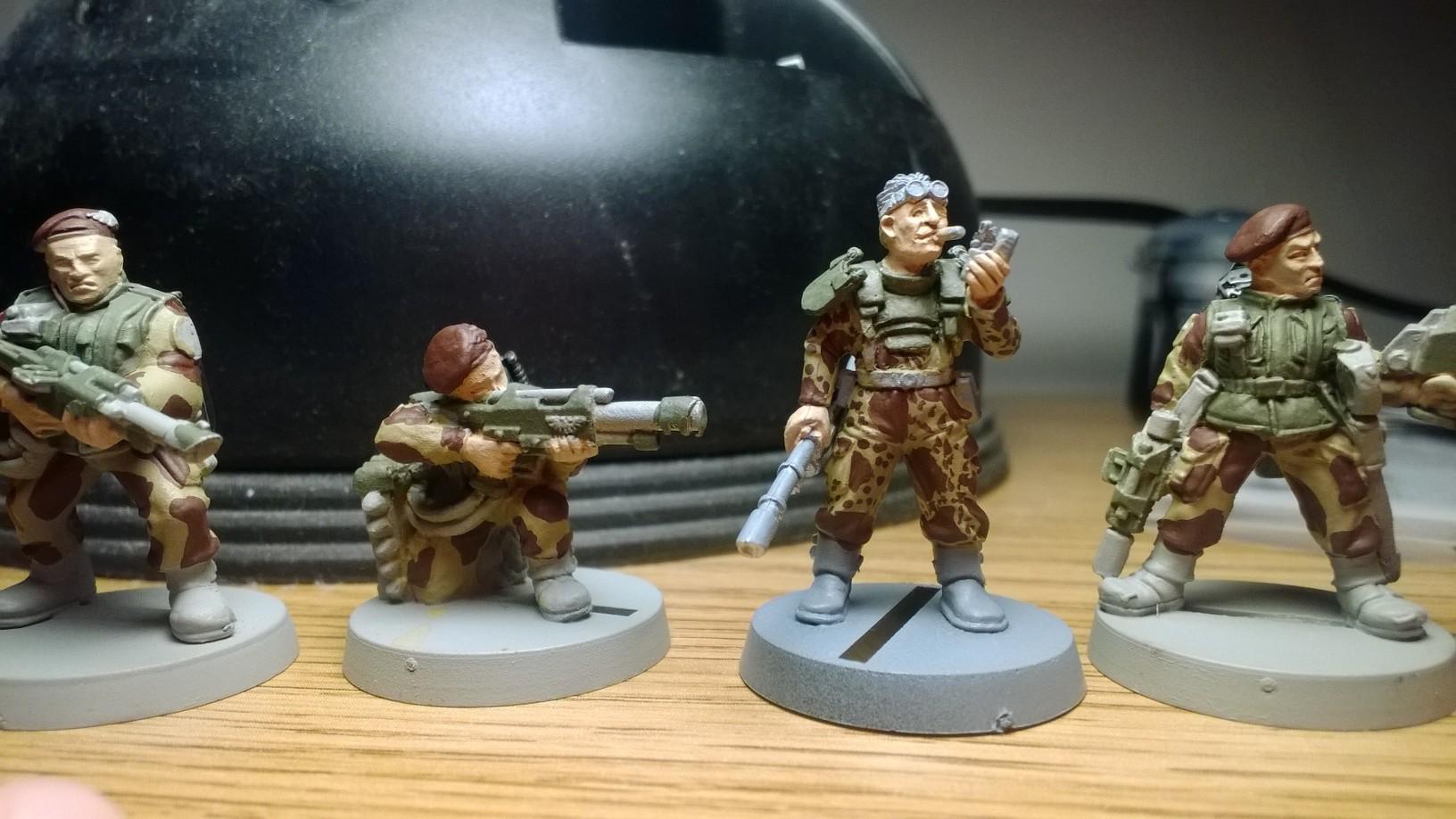 Image Description:
Next step, paint your secondary color (hull red in this case, think WWII German tank primer) in "blotches" across the model. The shape isn't important, as you will see in step 3. How you lay out the main blocks of secondary color is up to you. I wanted a "dense" pattern, so I made large blotches with fairly little space in between. I'd say the models are roughly 50/50 base and secondary at this point. If you'd like a quicker to paint scheme, go with smaller blotches, so it's roughly 75/25 base/secondary. Then, take your secondary color and do a bunch of tiny dots in the space in between the blotches. I went ahead and showed a single guy at this step (The classy guy in the center with the cigar) The model will look really red at this point, don't worry, this will be fixed soon.

Comments:
No comments have been added yet. Be the first! People love to hear what others think about their projects so please let them know.

You must be logged in to post comments.

Image Details:
Resolution:
1632x918
Uploaded:
2014-02-15 18:39:56