| | |
| --- | --- |
| Camo Scheme Step by Step 4 | Created by Unknown, Uploaded by MrMoustaffa |
| Paintjob Rating: Need 5 more votes | Number of Views: 1102 |
| Coolness Rating: Need 5 more votes | Number of Votes: 0 |
This image needs more votes. Please use the vote box on the left to rate this image.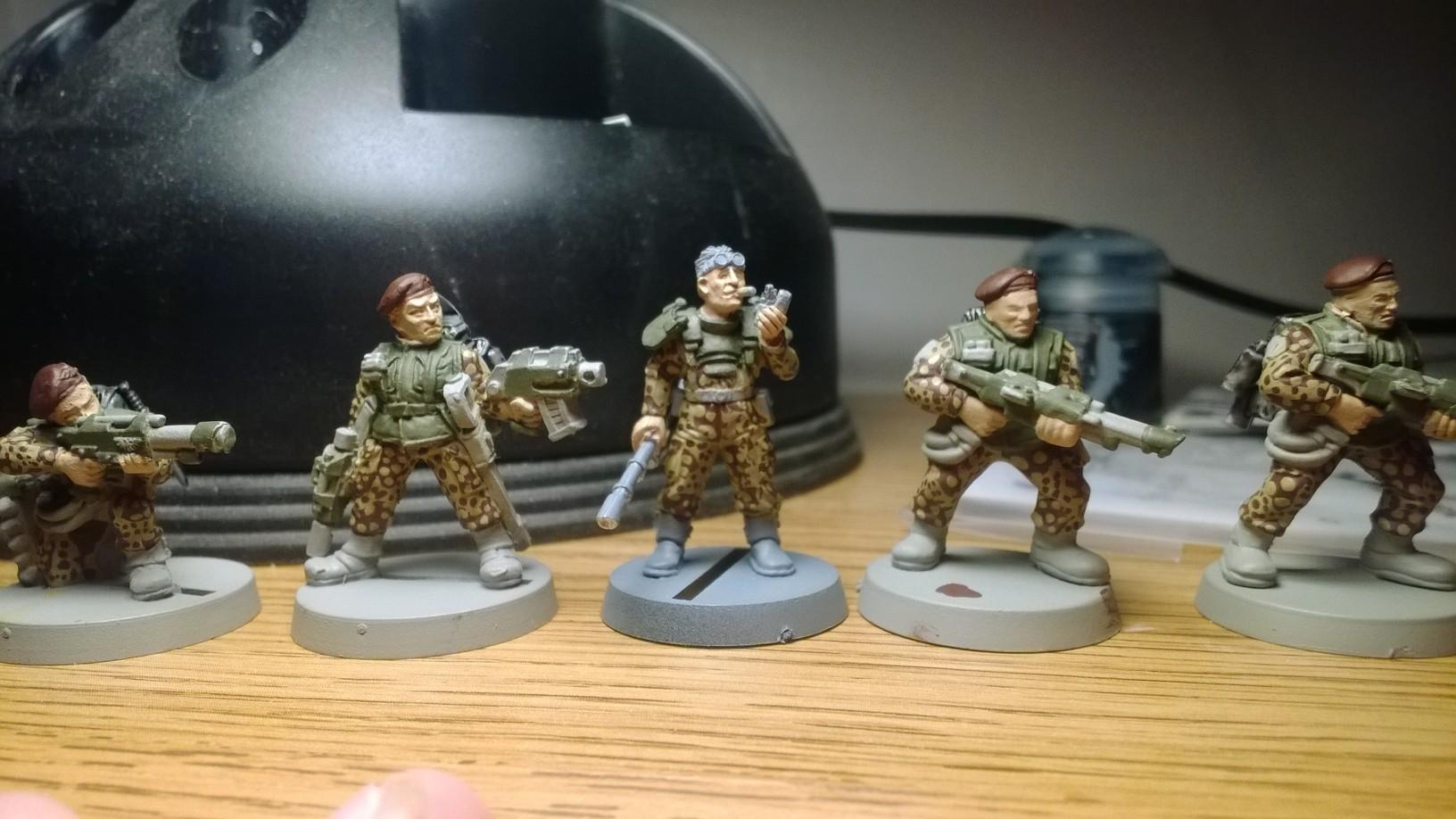 Image Description:
Final step, you'll be going back to your primary color of choice for this (khaki in my case) The key here is to break up anything even remotely resembling a pattern on the model. Vary the size of the dots, let them "spill over" into one another, or across edges of the blotches. Just eyeball it, you'll eventually reach a spot where you're happy. The result leads for a pattern that can be seen fairly well at tabletop distance, yet still looks interesting up close. Another good tip I found, you can cheat on your grunts and do a very basic dotting scheme. Save the fancy tricks for sergeants, commanders, specialists, stuff like that. The human mind is lazy, and will see what it expects to see. If it sees this crazy scheme on your more special minis that are more likely to be held up and inspected, it will associate the pattern it saw with ALL the models it sees on the table. May not fool a painting judge, but it'll fool the average gamer. You can see how I did this by going all out on the sarge and the cigar guy, whereas the grunts around them have a more simple scheme.

Comments:
No comments have been added yet. Be the first! People love to hear what others think about their projects so please let them know.

You must be logged in to post comments.

Image Details:
Resolution:
1632x918
Uploaded:
2014-02-15 18:39:56