| | |
| --- | --- |
| Index Astartes - Dark Angels | Created by Totem Pole |
| Paintjob Rating: 9.44 | Number of Views: 2070 |
| Coolness Rating: 9.33 | Number of Votes: 12 |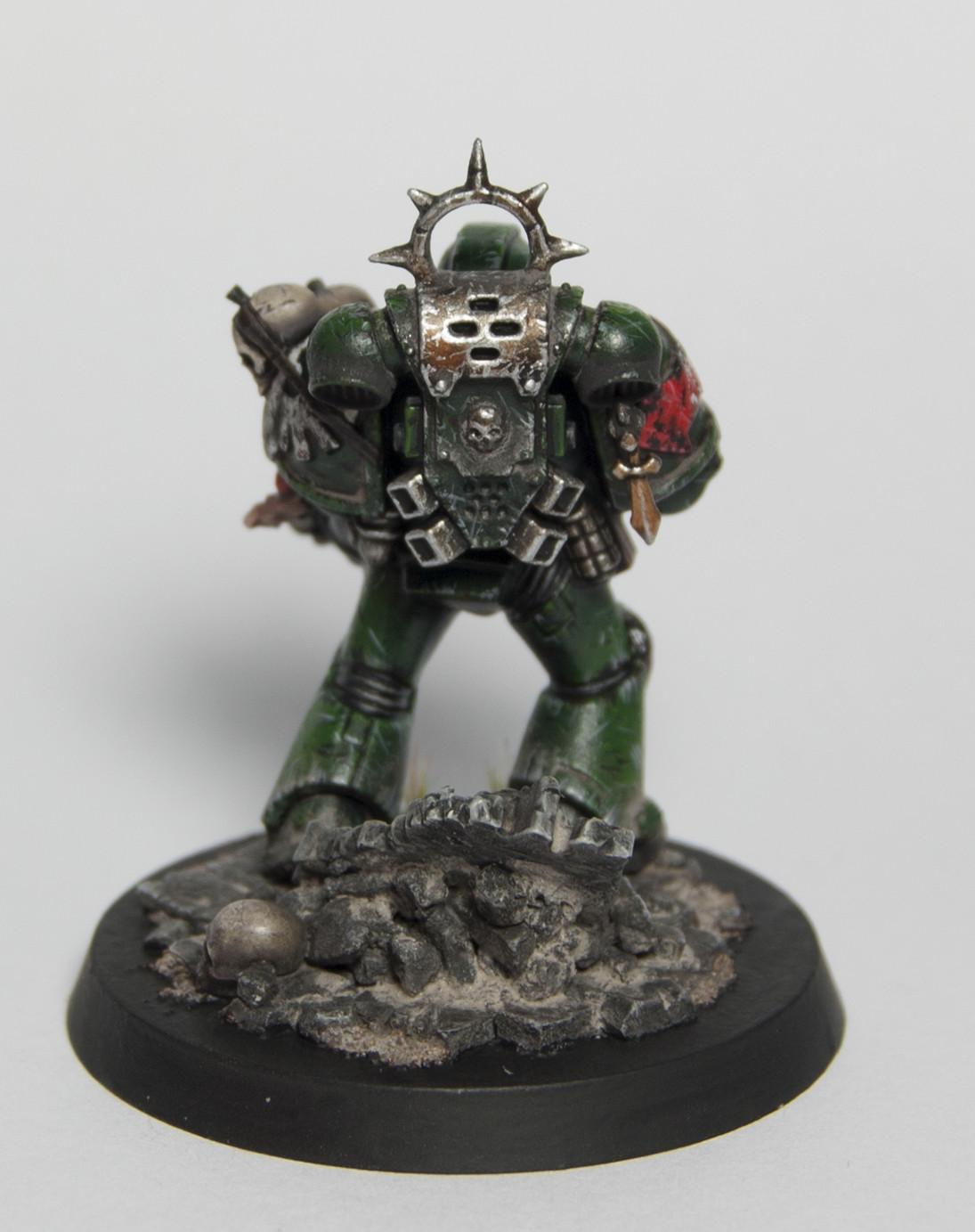 Image Description:
Brother Baradiel - 1st Chapter Adeptus Astartes, 5th company, 3rd tactical squad. One of the most decorated tactical marines currently serving within the Dark Angels battle companies. Baradiel distinguished service record and unquestionable faith and resolve, have recently garnered him the attention of Chapter veterans. In recent months he felt the higher scrutiny and attention placed upon him by his elders. Baradiel senses doors within his own chapter battle structure opening before him, and recognises the coming opportunity of proving his worth to serve within the Dark Angels inner elite. His masters will not find him wanting. Note: Ceremonial 'Iron Halo' mounted on the backpack - a rare honorific to be seen amongst the rank and file of Adeptus Astartes. Awarded for tactical initiative during the battle of Verenheim Reach. Personal heraldry on right knee pad. Paint partialy damaged due to battle conditions, but the general pattern still visible. Black and white, checkered field contiguous with three white swords on a red background. Company marking on left knee pad. Chapter maxim engraved on the bolter. Skulls of fallen battle brothers ceremoniously consecrated and attached with spikes to left shoulder guard. A morbid form of remembrace.

Comments:
No comments have been added yet. Be the first! People love to hear what others think about their projects so please let them know.

You must be logged in to post comments.

Image Details:
Resolution:
1095x1383
Uploaded:
2014-02-24 09:16:59